What is Far Cry 6 third-person mode?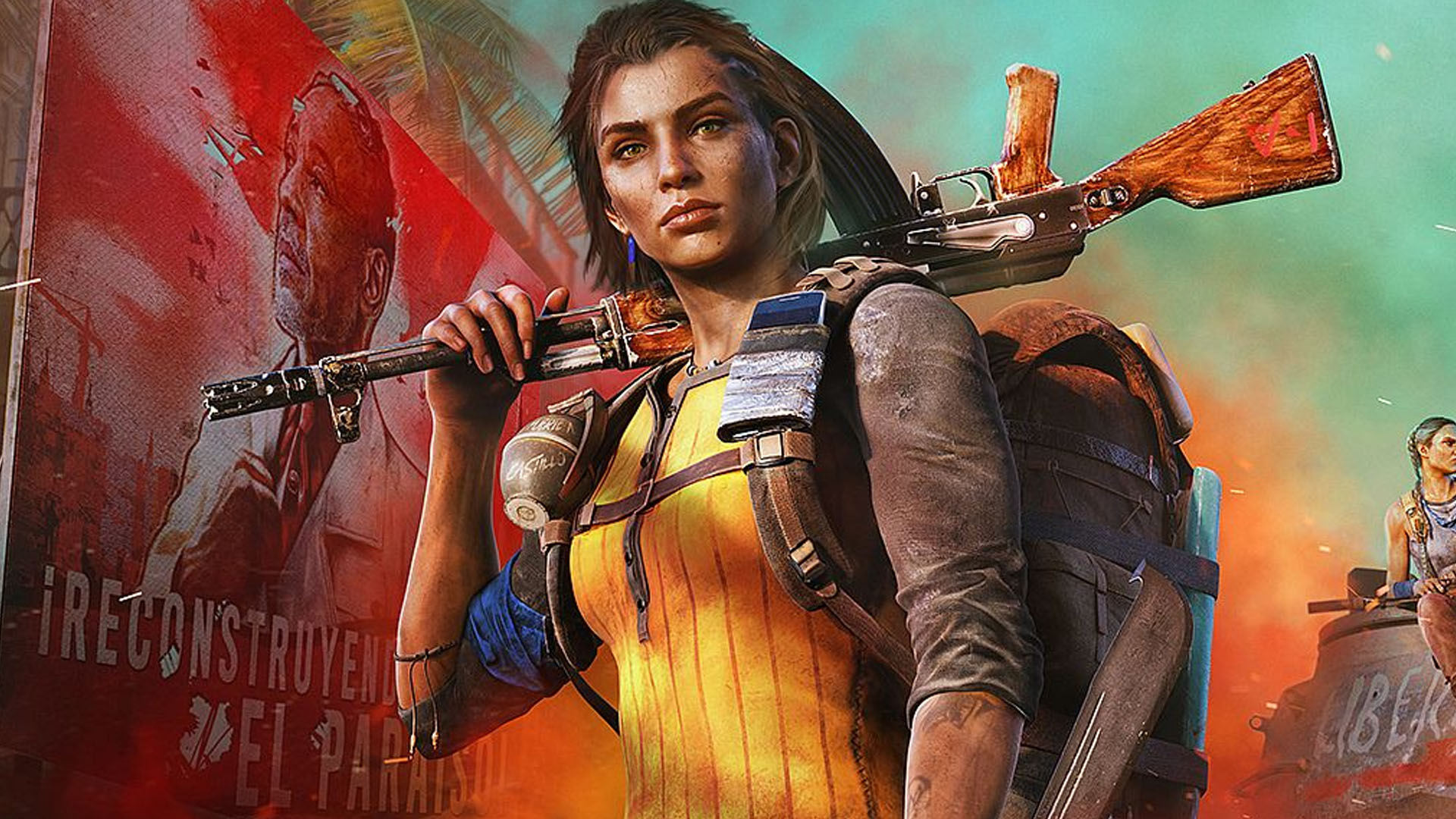 The concept of a Far Cry 6 third-person mode (or 3rd person for the numerically challenged) has been floating about since footage of Dani experimenting with an over shoulder third-person camera mode surfaced online. Far Cry has historically used first-person camera perspectives, but does Far Cry 6 offers a third-person option that players can switch to, whether on foot or in vehicles?
Below, we'll go through camera options, visibility, and out-of-body experiences.
What is Far Cry 6 third-person mode?
Despite the fact that the camera will switch to third-person at several moments throughout the game, there is no Far Cry 6 third-person option.
However, the player has little influence over when this occurs; it is linked to specific events and locales. In some instances, gamers will specifically encounter a third-person perspective:
During cutscenes
When exploring larger Guerrilla Camps
While triggering the main ability of Supremos
This has caused some confusion because some available footage has displayed these third-person moments without the larger context of how infrequent they are. Aside from that, gamers will be forced to play Far Cry 6 in the first person for the overwhelming bulk of the game.
Third person mode in wingsuit flight, vehicles and more
The third-person mode would be especially better during times in the game when players are managing heavier vehicles, riding horses, or flying over the sky in wingsuits. Despite the difficulty that many players experience navigating highways in Far Cry 6, there is no third person mode available here as well.
Future upgrades may address this, and we'll update this page accordingly, but for the time being, players are limited to staring out the filthy windscreen and hope they don't run over anything too dangerous. Or, in the case of the wingsuit, colliding with it from above.
Far Cry 6's Vaas DLC launches next week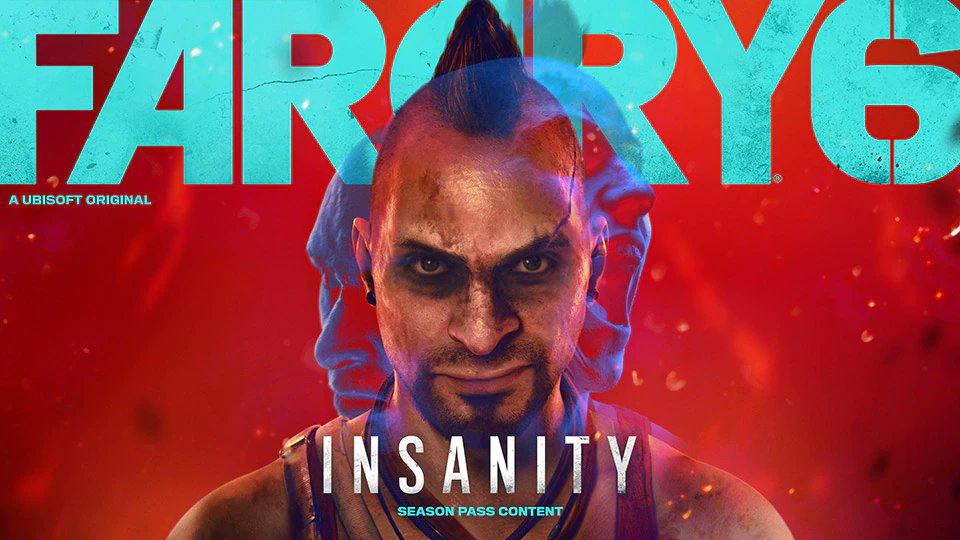 Far Cry 6's Vaas DLC launches next week
Vaas: Insanity, the first premium addition for Far Cry 6, will be released on November 16. It's part of the $39.99 post-launch season pass, which delves further into the minds of the open-world game's most twisted characters.
Vaas: Insanity recasts Michael Mando as Vaas Montenegro, the pirate commander and main antagonist from Far Cry 3. According to Ubisoft, Vaas: Insanity will be "a brand-new experience inspired by the roguelite genre." Players will start with only a handgun and will need to collect new weaponry and power-ups to make it deeper into Vaas' demented psyche.
"Vaas: Insanity will give players a rare chance to learn more about Vaas' past, personal demons, and motivations," Ubisoft added.
He's back! #VaasInsanity DLC available worldwide Nov 16 as part of #FarCry6 Tag your ride or die ☠️ pic.twitter.com/BXwVc8Ukcl

— Michael Mando (@MandoMichael) November 10, 2021
The Far Cry 6 season pass will include two further expansions, dealing with Pagan Min from Far Cry 4 (in January) and Joseph Seed from Far Cry 5. (in March). The season pass will also feature an improved version of Far Cry 3: Blood Dragon, which will be released in December 2013.
Far Cry 6's post-launch schedule also includes two free special operations this month — Puerta del Eden and Malagua — as well as three free crossover missions. "Danny & Dani vs. Everybody," starring Danny Trejo, will be released in January; "Rambo: All The Blood," which will be released in February; and "The Vanishing," a Stranger Things crossover, will be released in March.
Far Cry 6 debuted on Amazon Luna, Google Stadia, PlayStation 4, PlayStation 5, Windows PC, Xbox One, and Xbox Series X on October 7th.
Where to find the owner and solve the Liquid Courage quest in Far Cry 6
In Far Cry 6, where can you discover the owner and complete the Liquid Courage quest? The Liquid Courage treasure search in Far Cry 6 is one of the game's treasure hunts.
Infiltrate a brewery in Yara with a suspicious installation in this game. You'll have to activate four valves across the main area in order to get through it. This guide will show you how to find the owner and his stockpile in Far Cry 6 so you can finish Liquid Courage quickly.
Location of Far Cry 6 Liquid Courage
Treasure hunts are optional activities in Far Cry 6, and they usually entail solving environmental riddles and using your grapple to do acrobatics inside tunnels or military outposts. You'll get unique rewards at the conclusion of each, ranging from unique weaponry to weapon charms.
You can begin your Liquid Courage treasure hunt here:
Liquid Courage can be found at the Star Rocket Brewery in Valle de Oro's Noventa Armas. Let's get started on the stages to completing the quest.
How to complete Liquid Courage and find the owner location
Liquid Courage begins with a note obtained from Star Rocket Brewery, which is located northwest of Del Toro Port. This will assign you the responsibility of locating the owner.
To accomplish so, enter the main area through one of the two doors in front of you. To generate an explosion, you'll need to activate a number of valves, although the order isn't important.
One can be found on the western side of the chamber, surrounded by boxes. Another valve can be found on the left side of the Star Rocket tank.
You'll have to do some mild gymnastics for the third valve. It's on the opposite side of the Star Rocket tank, on a higher level. Climb the little beer cans on the left, then the big tank after that, and then jump to the blue piece of fabric to get yourself off the ledge.
Now it's your turn to interact with the valve. Then go back to the Star Rocket tank and turn on the last valve.
This will result in an explosion, leaving Dani Rojas woozy from the drink. Look up and use the grappling point to go above from where you're standing. Detach yourself from the group and use the open vent on the left side of the chamber to escape. Continue forward until you reach a gap through which you can fall down into a room.
Take the stairwell to the top to find the owner. To the owner's right, the chest is on the table. Take the Into Orbit rocket launcher by looting it. This concludes the treasure search!
Where To Find Every Mythical Animal in Far Cry 6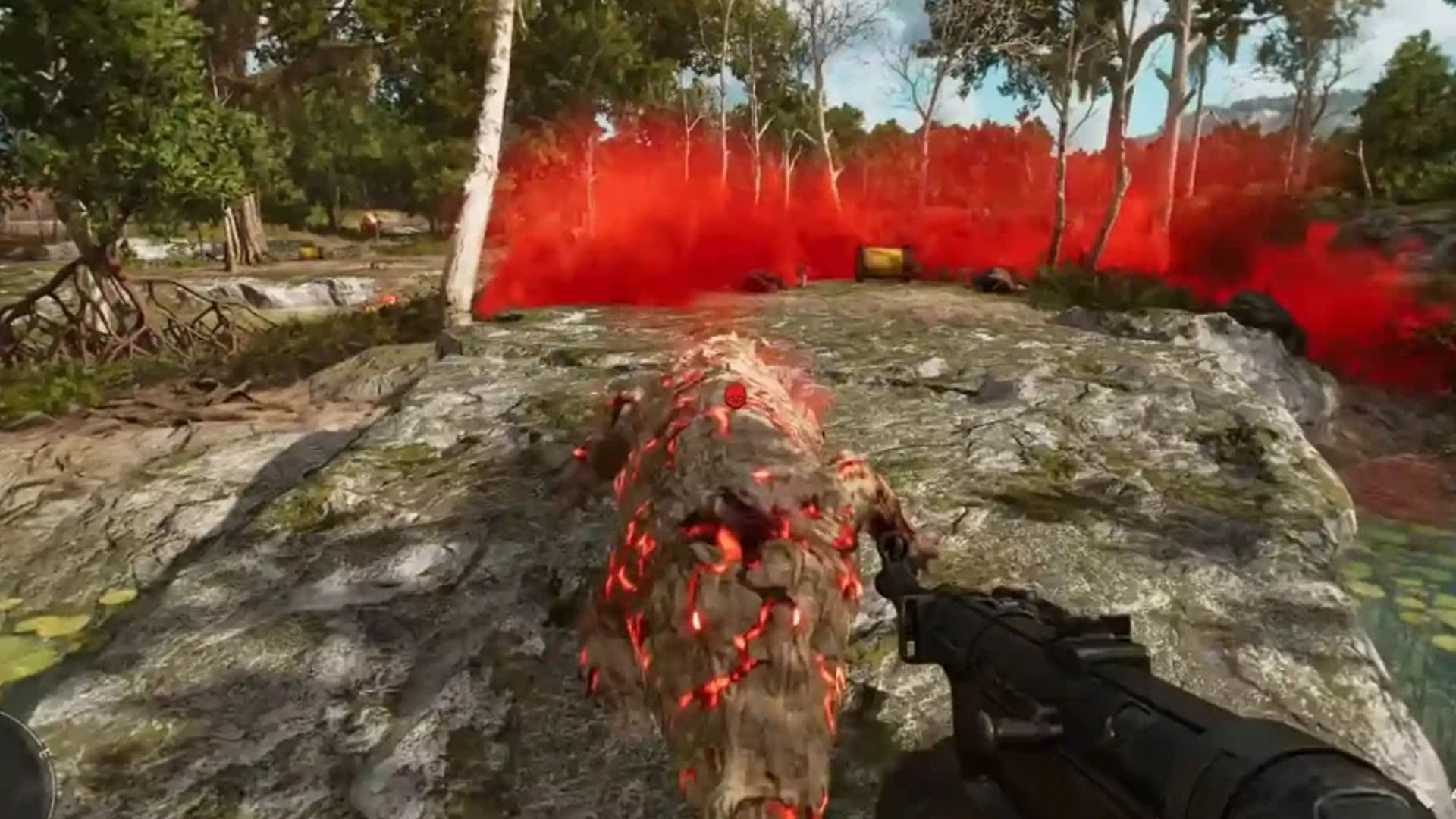 We show you how to find the Mythical Animals in Far Cry 6 so you can get Primal gear and get the Ultimate Predator achievement.
To get the Primal gear set and the Ultimate Predator achievement/trophy in Far Cry 6, you must hunt down all five mythical beasts. These fabled creatures are healthier and more ferocious than their normal counterparts. As a result, when your character level is around 15, it is recommended that you try hunting these animals.
Because their pelts are unbreakable, you can kill the mythical beasts with any weapon you wish. Be aware that some of these mythical creatures possess specific skills that can make hunting difficult. You'll have no issue hunting the mythological animals if you approach them with caution, powerful ammunition, and a rudimentary plan.
Mamutito The Hog (Wild Boar)
Mamutito is situated in the Vencejo district of Isla Santurio, off the northern coast. Mamutito is surrounded by other boars who are ready to attack you. To dodge their attacks, take advantage of the naturally rough terrain surrounding Mamutito. Use your weapons to cause as much damage as possible while on the rocks.
Black and White Demoniaco (Wolves)
The Black and White Demoniaco are a couple of wolves who use their howls to resurrect each other. They've taken refuge in a valley southwest of Da's Refuge in Madrugada's Aguas Lindas. .
You can knock off much of their health before they get close if you get a jump on these two from afar. Once you've taken out one wolf, keep shooting it to keep it from reviving. You can collect the pelts of both wolves, and each hide represents one mythical animal. As a result, this site counts for two of the five fabled creatures.
Venodiente (Crocodile)
Venodiente is concealed in a deadly swamp in the Valle de Oro's Balaceras district, just north of Libertad Island.
Venodiente is a deadly gas-spreading crocodile. Venodiente will poison you if you come too close to it. It's preferable to approach Venodiente from afar. You won't get poisoned this way. Venodiente is also surrounded by crocodiles and poison tanks that are leaking. It will be much easier to hunt Venodiente if you stick to a good plan.
Sanguinario (Jaguar)
Sanguinario emerges at night in a fishing community on El Este's Sierra Perdida's southern shore. The fabled animal hunting spot can only be unlocked if you visit this location at night. The hunting spot can be tough to find, so if you arrive late at night and nothing happens, swiftly move to a nearby location and return to the settlement. Continue doing this all night until Sanguinario emerges.
Sanguinario is a simple creature to dispatch. To do a lot of damage quickly, stay on high ground and utilise an automatic weapon. Keep in mind that Sanguinario will try to approach you from behind, so try to identify them from afar first.
The Ultimate Predator achievement/trophy will be unlocked once you have collected all five mythological animal pelts. Also, you'll need to visit a hunter's lodge to exchange these animal pelts for the Primal clothing set.