Washington Football Team to retire Sean Taylor's jersey number no. 21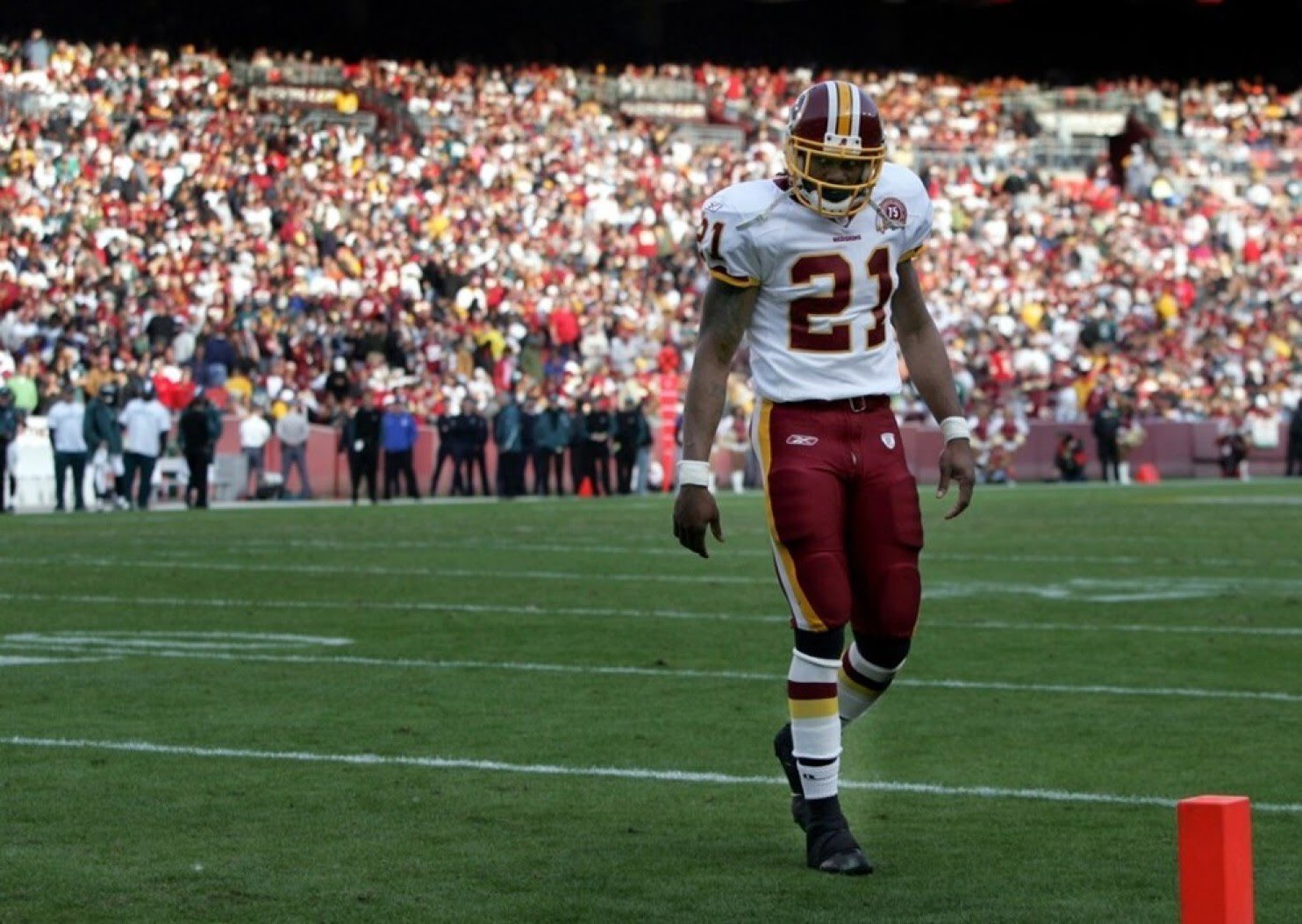 Washington Football Team to retire Sean Taylor's jersey number no. 21
Sean Taylor, a former Washington Football Team safety, will have his number retired on Sunday. "There will never be another 21," the club said in a statement on Thursday.
Taylor, who was selected fifth overall in the NFL draught in 2004, spent four seasons with the organization. He rapidly established himself as a top performer at his position, making the Pro Bowl in both 2006 and 2007.
Taylor's NFL career was cut short in 2007 when he was shot in the leg by guys who broke into his home. Taylor's femoral artery was severed by the bullet. The next day, he passed away.
Taylor died while playing in the NFL in 2007. Following his death, NFL teams paid tribute to the safety. In honor of Taylor, every NFL game featured a moment of silence, and every team wore No. 21 decals on their helmets. As a homage to Taylor, Washington started their Week 13 game with ten men on the field for their first defensive play.
Taylor's death was blamed on five guys. Eric Rivera, the alleged gunman, was sentenced to 57 years in jail in 2014.
Taylor's impact on the NFL continues to this day. Jamal Adams, Landon Collins, and Ha Ha Clinton-Dix were among the safeties who were affected by his style of play.
The Football Team apologized on Thursday for not informing fans about the plan to retire Taylor's jersey in advance. Other events in honor of Taylor are planned "over the coming month," according to the organization. The homage to Taylor on Sunday has been in the works "for months," according to the statement.
When the Washington Redskins take on the Kansas City Chiefs on Sunday, Taylor's jersey will be retired.
"I came into the NFL the same year as Sean Taylor and immediately his athletic ability, resilience, grit, and relentless work ethic set him apart," Washington Football Team President Jason Wright said Thursday in a statement. "I and many others looked to him as a role model. The fact that he was tragically taken so early hurt our player community, but also our fans, coaches, and staff. We will continue to remember him and hold him up as an example of professionalism and excellence, and we will all strive to mirror his excellence in our own ways."
There will never be another 21 💛

On Sunday, we will officially retire Sean Taylor's number

— Washington Football Team (@WashingtonNFL) October 14, 2021
The event will take place during the franchise's alumni homecoming weekend, which will include roughly 100 former players. Taylor's number will be retired at a pre-game ceremony, marking the franchise's third number retirement.
The team apologized for the ceremony's short notice, claiming that it had been planned for some time.
"We have been planning this weekend's tribute to Sean Taylor since before the start of the season in partnership with Sean Taylor's family and as part of our Alumni weekend activities," the team said in a statement. "We are looking forward to rededicating Sean Taylor Road with Sean Taylor's friends, family, and team alumni and are excited to officially retire his jersey during the game with our fans and alumni present as part of our Alumni Homecoming Weekend activities. We apologize to fans who would have liked more notice and will continue to share with fans ways we will be celebrating Sean Taylor's legacy over the next month."
A small number of fans who attend will receive Sean Taylor rally towels that are modeled after the ones given out by the franchise after his assassination. Taylor's No. 21 will be decals on the players' helmets, and Taylor's number will be lapel pins on the coaches and staff's lapels.
This is the second time Taylor has been honored in less than a year. Sean Taylor Road, which leads to the Washington Football Team's FedEx Field stadium, was renamed by the Washington Football Team in 2020.
Taylor was a member of the Washington Redskins from 2004 to 2007, garnering Pro Bowl accolades in his final two seasons. He has 305 tackles, 12 interceptions, eight forced fumbles, one fumble recovery, and one touchdown as a result of his efforts. Taylor was enshrined into the team's Ring of Honor a year after his death.
During his first season, Taylor wore No. 36 but switched to No. 21 the next year.
He was the fifth overall pick in the NFL draught in 2004 after graduating from the University of Miami.
Barcelona overcame an early deficit to earn a 3-1 comeback win over Valencia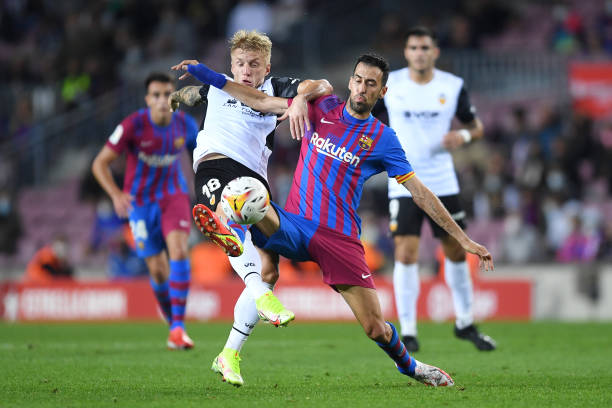 Barcelona overcame an early deficit to earn a 3-1 comeback win over Valencia
Barcelona fought back from a 1-0 hole to beat Valencia 3-1 at the Camp Nou on Sunday, leapfrogging their opponents in the LaLiga rankings. The Blaugrana won for the second time in seven games, thanks to goals from Ansu Fati, Memphis Depay, and Philippe Coutinho, temporarily relieving the burden on out-of-favor manager Ronald Koeman. Valencia, however, has gone winless in five games following a strong start that saw them win three of their first four games. They are now in ninth place in the table.
In the fifth minute, Jose Gaya gave the visitors the lead. A cleared corner fell to the 26-year-left old's foot at the top of the box, and he volleyed a ferocious attempt into the bottom corner, always corkscrewing away from the outstretched Marc-Andre ter Stegen, who had no chance of saving the goal.
However, the lead was short-lived, as Ansu equalized in the 13th minute. Depay was left free to curl a right-footed shot past former Barcelona No. 2 Jasper Cillessen and into the far corner after a nice one-two with the 18-year-old at the top of the box.
Gaya's early heroics were tarnished when he conceded a contentious penalty in the 39th minute. In an attempt to deny the unmarked Barca No. 10 a certain goal, the Spain international made contact with Ansu as he glided into the center of the box.
Cillessen was left petrified in the middle of his goal line as Depay converted the penalty kick with a powerful finish into the top right corner. Carlos Soler's drive from the edge of the box rattled off the inside of the far post, caroming across the goalmouth and into the path of an offside Maxi Gomez rushing in from the right-wing eight minutes into the second half. Ter Stegen was forced into action four minutes later, making a stunning reaction stop on Goncalo Guedes' rasping effort from distance.
FT | Barcelona 3-1 Valencia | #BarçaValencia

✅ A surprising, refreshing Barca performance.
✅ We can count on Coutinho.
✅ Memphis & Ansu connection stronger than ever.
✅ Dest, Barca's official agent of chaos.
✅ Magnificent Gavi.
✅ Aguero's debut. He actually did it. pic.twitter.com/5Yw9WNRBQP

— BugaLuis (@BugaLuisFC) October 17, 2021
Coutinho scored Barca's third goal in the 85th minute, securing the three points for the hosts. Sergino Dest of the United States made a determined run into the box before crossing to an unmarked Coutinho, who turned and calmly tapped in the insurance goal.
Sergio Aguero made his long-awaited competitive debut for Barcelona in front of the Camp Nou crowd. After missing the entire season due to a calf injury, Aguero came on in the 87th minute to replace Dest for the final three minutes of the game.
Barcelona's next match is in the Champions League on Wednesday against Dynamo Kiev, while Valencia will have six days off before hosting Mallorca at the Mestalla on Saturday.
Newcastle 2-3 Tottenham, Newcastle new era started with a defeat in a strange game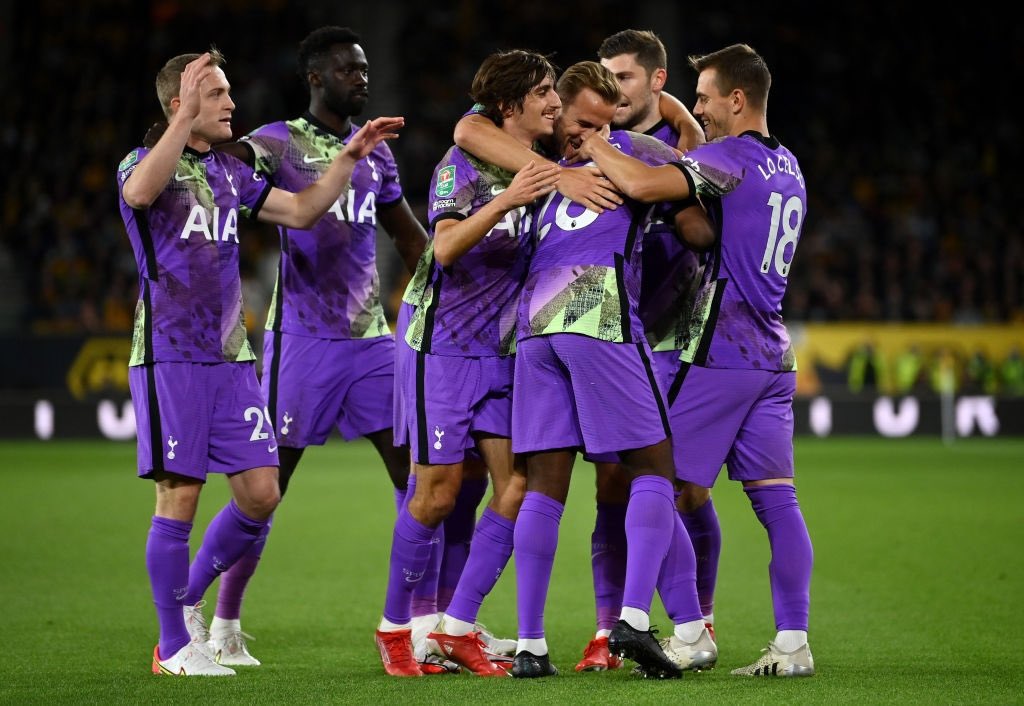 Newcastle 2-3 Tottenham, Newcastle new era started with a defeat in a strange game
The start of Newcastle's contentious new Saudi Arabian-led era, as well as the sight of Tottenham's Harry Kane scoring a really nice goal, faded into insignificance as half-time approached.
Nuno Esprito Santo's side was preparing to take a corner when a spectator collapsed in the East Stand, and images of Sergio Reguilón and Eric Dier abandoning their positions to alert the referee to the emergency unfolding behind them will be the lasting memory of a strange, unsettling afternoon on Gallowgate.
Dier rushed to the technical section, where he demanded a defibrillator, and his quick thinking is commendable. The urgency of the issue became clear as Newcastle's club doctor, Paul Catterson, sprinted across the pitch with the needed equipment, eclipsing the previous, almost euphoric, euphoria as home fans welcomed the club's outrageously wealthy new Saudi owners.
Andre Marriner led the players off the pitch for 20 minutes while the spectator received emergency attention. The game was restarted after it was learned that the fan was stable and on his way to the adjacent Royal Victoria Infirmary, where he was recovering on Sunday night. However, the former delight and hope of the day had evaporated.
The governor of Newcastle's majority owners, Yasir Al-Rumayyan, had flown in from Riyadh for the occasion. He was visibly moved as practically the whole stadium turned to the directors' box and gave him a standing ovation minutes before kick-off. The atmosphere was so electrifying that it may have generated enough energy to maintain the lights on all winter in northeast England.
Callum Wilson stole in front of Cristian Romero in the second minute and headed Newcastle into the lead, capping a gorgeously flowing move that included a clever, short pass from Allan Saint-Maximin to the overlapping Javier Manquillo as Nuno adopted the expression of a man fearing yet another painful post-match inquest.
Newcastle announce that the fan who needed medical treatment during their game against Tottenham is stable and responsive in the hospital pic.twitter.com/kKutSX62eH

— B/R Football (@brfootball) October 17, 2021
Spurs appeared to be a good half yard off the pace at that time, and they appeared to be on the verge of getting carried away by a tidal wave of black and white emotion. Steve Bruce may have fantasized that this might not be his final match in command after all, with the excitement apparent whenever Saint-Maximin touched the ball and his colleagues passing and moving across the breadth of the pitch in a manner rarely seen in recent months.
Then reality stepped in. This Newcastle XI isn't good enough to maintain slickly zipping passes down the field for 45 minutes, let alone 90, and they did lose concentration at one point. It was enough to provide an unmarked Tanguy Ndombele the space and time he needed to collect Reguilón's delivery and fire a beautiful shot beyond Karl Darlow.
Kane then recalled that form is only fleeting, however, class is eternal. When England's center-forward Pierre-Emile Hjbjerg unleashed a through the pass, he checked his stride just enough to stay onside before flicking the ball beyond Darlow. Despite the fact that Kane's goal, which was his first in the Premier League this season, was initially disallowed due to a minor offside, it was rightfully reinstated after a VAR review.
Where Al-Rumayyan and his co-director Amanda Staveley had been bouncing with excitement earlier, they now stared at the ground, deadpan. After Reguilón, Dier, and the others alerted them to the medical situation, they were visibly concerned, and an unnerving pause occurred.
The ground seemed eerily silent once it was over and a wave of applause for the doctors had faded. Nobody seemed to know how to react, or even if they still wanted to watch the game.
Spurs had near-total control as Newcastle struggled to regain their footing, as evidenced by a quick-footed Lucas Moura who caught Isaac Hayden off guard before finding Kane waiting in the penalty area. Kane made a selfless pass across the six-yard box for Son Heung-min to divert the ball beyond Darlow.
Some two-goal cushions are more comfortable than others, and Tottenham was aware of Saint-shoulder-dropping Maximin's ability to change the narrative despite their sudden, initially improbable dominance and monopolization of possession.
Even Saint-Maximin, though, cannot win games on his own, and as the clock crept down, chants of "We want Bruce out" rang throughout the field. By the time second-half substitute Jonjo Shelvey was sent off for a second yellow card offense – a ludicrously ill-disciplined and self-destructive trip on Reguilón 20 yards out – Bruce, who was "celebrating" his 1,000th game in charge, must have wished Newcastle's owners had sacked him last week as planned.
Dier's late own goal, a hilarious header of Jacob Murphy's free-kick past a shocked Hugo Lloris, was no comfort; Newcastle made Spurs look far better than they are and, without a win all season, appear to be in serious trouble. AlRumayyan must make some major judgments.
When does Season 3 of 'Succession' premiere on HBO and HBO Max?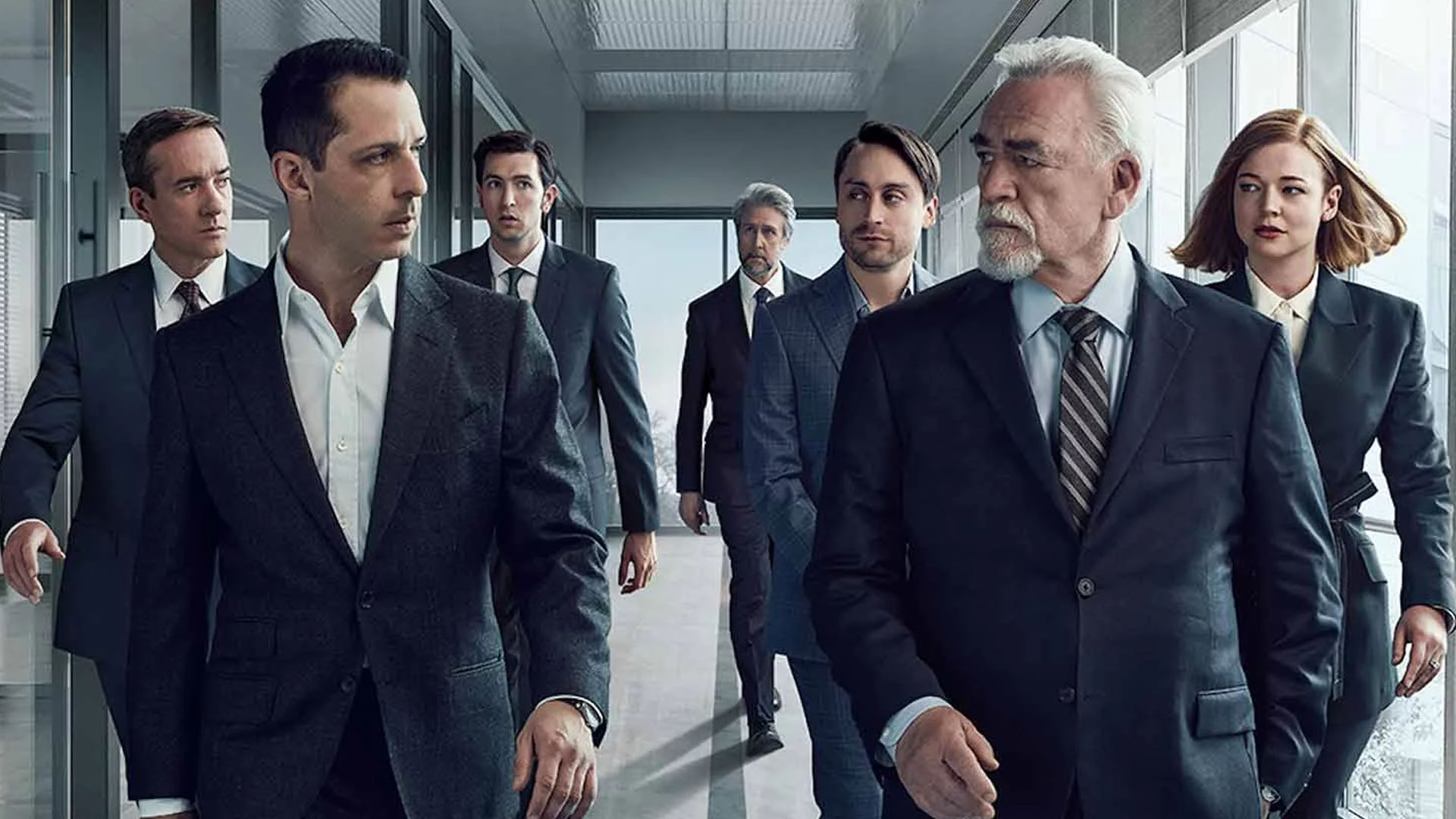 Do you want to go away from your own troubled family? Succession, on the other hand, is premiering at the perfect time. Season 3 premieres this month, after a long wait. There isn't a greater, more twisted show to usher in the holiday season than this one.
Succession, a show created by Jesse Armstrong, is televised proof that money can't buy happiness. Logan Roy (Brian Cox) chose a sacrificial lamb for his company's profoundly complex cruise controversy at the end of Season 2. But that lamb refused to follow his father's instructions. Kendall (Jeremy Strong) declared war on Waystar RoyCo rather than comply with Logan's desires and face jail time. Who will emerge victorious? Who will be annihilated? And, most crucially, how will you be able to watch?
When will Season 3 of Succession premiere?
The Roy family has returned, and this time they're gearing up for a full-fledged fight. The first episode of Season 3 of Succession will air on HBO and HBO Max on Sunday, October 17th.
What Time Does Succession Season 3 Premiere?
This season, there's only one thing you need to remember. The first episode of Season 3 of Succession will air on Sunday, October 17 at 9/8c. Don't worry if the episodes don't appear immediately away. "Secession" should show after refreshing the HBO app or page.
What Is The Succession Season 3 Episode Schedule? How Many Episodes Are In Succession Season 3?
This new season will include a total of nine episodes. Are you looking for a full schedule? We've thought of everything:
Episode 1, "Secession" airs on Sunday, October 17;
Episode 2, "Mass in Time of War" airs on Sunday, October 24;
Episode 3, "The Disruption" airs on Sunday, October 31;
Episode 4, "Lions in the Meadow" airs on Sunday, November 7;
Episode 5, "Retired Janitors of Idaho" airs on Sunday, November 14;
Episode 6, "What It Takes" airs on Sunday, November 21;
Episode 7, "Too Much Birthday" airs on
On HBO and HBO Max, how do you watch Succession?
Do you want to see Logan vs. Kendall? Then you'll require HBO membership. HBO Max is available to you regardless of your HBO membership. If you have a cable subscription to HBO, simply log in with your cable account and password to watch it on HBO Max. Simply enter your HBO NOW or HBO Max username and password if you're a subscriber to the premium cable network.

Unfortunately, you can only watch Succession on HBO. However, gaining access to the network is rather simple. HBO Max, HBO's comprehensive app, presently has two pricing choices. A monthly plan with advertisements costs $9.99. For $14.99 a month, you can upgrade to an ad-free plan.