Warriors beat Lakers to stay undefeated in preseason, Lakers Suffer Fifth Loss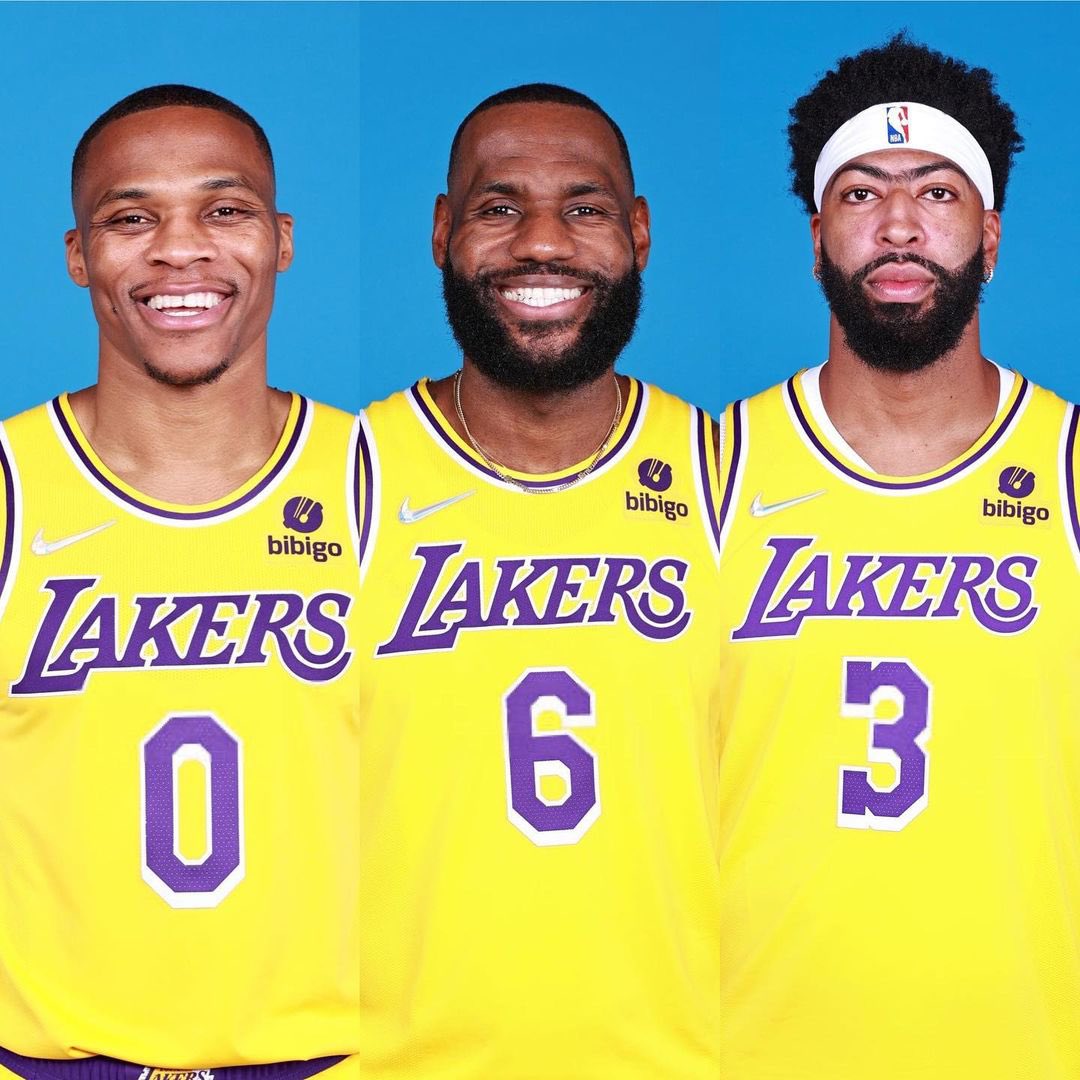 Warriors beat Lakers to stay undefeated in preseason, Lakers Suffer Fifth Loss
The Lakers' "Big 3" of Anthony Davis, LeBron James, and Russell Westbrook made their long-awaited debut on the floor on Tuesday night. Despite their valiant attempts, the Lakers were defeated 111-99 by the visiting Warriors in their sixth preseason game, despite the absence of Steph Curry and Draymond Green.
Davis scored 20 points on 7 of 12 shooting, including 6 of 9 at the free-throw line, in 30 minutes, to go along with six rebounds, two assists, two blocks, and two steals. In 26 minutes, James went 7 of 16 for 17 points, six rebounds, four assists, and three steals, but he also led the team with six turnovers. In 28 minutes of action, Westbrook had a double-double with 10 points and 10 rebounds to go along with his six assists.
Despite the loss, Frank Vogel said the Lakers three had an "overall nice first outing," adding that the club is "gathering sample sizes to examine on the film" and that a heavy workload isn't needed to help Westbrook.
"That'll be the case with all of our new guys," Vogel added. "It's not only Russ," says the narrator. Our system and each other are both familiar to them. In a lot of scenarios, I didn't like our spacing, but I like how it's going to be [with AD at the five]."
In 25 minutes, Carmelo Anthony won a starting slot and finished with 13 points and five rebounds.
Early in the second quarter, the Lakers led by a game-high 10 points before Golden State embarked on a 15-4 run to grab the lead with three minutes left in the half. Despite being outscored 29-23 in the first quarter, L.A. went into halftime with a two-point lead. In the second half, the Warriors outscored the Lakers 58-44 and never looked back.
GSW's Jordan Poole led the team with 18 points on 50 percent shooting, five rebounds, four assists, and one steal in 19 minutes. Damian Lee and Otto Porter Jr. each score 16 points, while Andrew Wiggins scores 12 points in 22 minutes to keep Golden State unbeaten in preseason.
Prior to the game, the team reported that Talen Horton-Tucker underwent successful surgery to repair his right thumb's ulnar collateral ligament and is anticipated to make a full recovery. THT will be reevaluated by team doctors in four weeks, and any additional information will be released then.
In the loss, Davis scored 20 points, James had 17 points and six turnovers, and Westbrook had ten points, ten rebounds, six assists, and five turnovers. After a great first quarter by the Lakers, the Warriors outscored them by 20 points.
Lee established his status as a rotation player in the NBA last year, averaging 6.5 points and 3.2 rebounds in 18.9 minutes per game, largely as a power forward for the small Warriors, after bouncing around the G League as an undrafted prospect out of Drexel.
On Tuesday, Lee did what he seems to do all the time, demonstrating that the Lakers are still finding out who they want to be. After an 0-4 start to the preseason, it was the first time LeBron James, Russell Westbrook, and Anthony Davis played together.
James and Westbrook combined for a 10-for-25 shooting percentage and 11 turnovers. Davis finished with a double-double of 20 points, six rebounds, two blocked shots, and two steals.
Los Angeles will play one final warm-up game in Sacramento on Thursday before facing the same Warriors club on opening night at Staples Center on Oct. 19.
NBA players who are still unvaccinated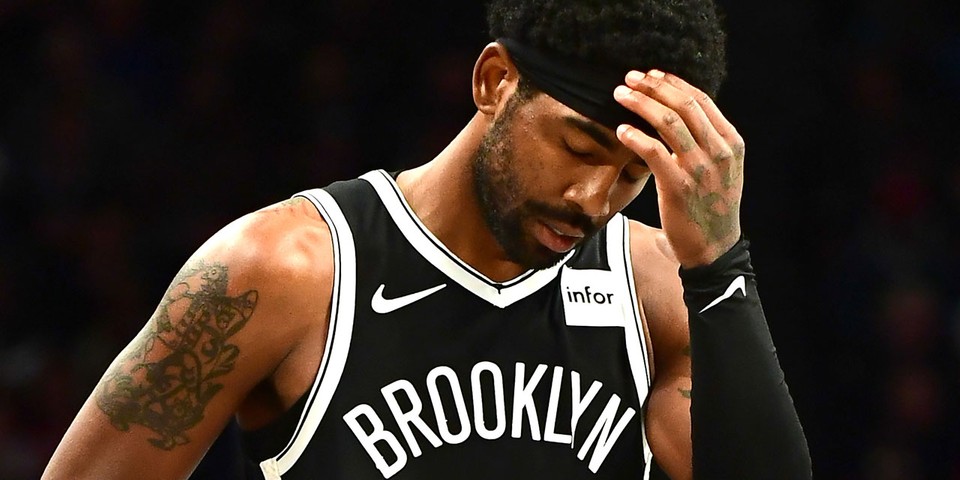 NBA players who are still unvaccinated
The NBA has been engulfed in a vaccine crisis. Many players have apparently yet to receive a single dose of the COVID-19 vaccination, causing widespread concern in the league. San Francisco and New York City have COVID-19 regulations that make it illegal for unvaccinated players to play in indoor arenas. As a result, NBA players from the New York Knicks, Brooklyn Nets, and Golden State Warriors who have not been vaccinated are subject to this requirement.
Los Angeles, California is the most recent city to enact severe restrictions, and the LA Lakers and LA Clippers have now joined the list.
Which NBA players are not yet vaccinated?
Andrew Wiggins of the Golden State Warriors had earlier refused vaccination but later changed his mind and received a dose. He was on the verge of missing all of the team's home games for the upcoming NBA season in 2021-22, but he is now free of such concerns. Devin Booker of the Phoenix Suns, who previously kept his vaccination status a secret, has now publicly declared that he received the shot.
In this article, we look at four NBA players who have yet to receive their vaccines ahead of the 2021-22 season.
Bradley Beal – Washington Wizards
Bradley Beal is apparently opposed to receiving the COVID-19 vaccine because he believes it will not protect him from the virus. During Washington Wizards Media Day, he asked reporters,
"I would like an explanation to people with vaccines, why are they still getting COVID? If that's something we're supposed to highly be protected from, that's funny that it only reduces your chances of going to the hospital. It doesn't eliminate anyone from getting COVID."
Here's Bradley Beal on the covid vaccine. NBA players like Beal and Isaac, who both have had covid already, should have no vaccine mandates at all. pic.twitter.com/AeHP9HnXgJ

— Clay Travis (@ClayTravis) September 28, 2021
Because Washington, D.C. does not have the same laws like New York City, San Francisco, or Los Angeles, Bradley Beal can play in his home arena without a dosage as of today.
Kyrie Irving – Brooklyn Nets
Kyrie Irving is the most well-known name in the NBA when it comes to the vaccine controversy. During the Brooklyn Nets media day, he asked reporters to "respect his privacy" when asked about his vaccination status. The Nets play in New York City, where unvaccinated players are not permitted to participate in home games. The Nets had the opportunity to play 41 road games with Kyrie Irving, but he will not be able to participate in any team practice or game until he has received at least one dosage of the vaccination.
Nets GM Sean Marks says Brooklyn has decided Kyrie Irving may not practice or play with the group until he can be a "full participant." pic.twitter.com/ton8xdCEX9

— Malika Andrews (@malika_andrews) October 12, 2021
As a result of this circumstance, there have been suggestions that he may retire. Kyrie Irving's agent claimed that if the Brooklyn Nets traded him, he would declare his retirement from the NBA.
Jonathan Isaac – Orlando Magic
Jonathan Isaac has publicly said that he is not vaccinated and that he is hesitant to take the vaccine at this time. Matt Sullivan cast him in the wrong light in a Rolling Stone piece, calling him an "anti-vaxxer." He answered by defending his viewpoint and said,
"I am not anti-vax. I'm not anti-medicine. I'm not anti-science… I have nothing but the utmost respect for every healthcare worker and person in Orlando and all across the world that has worked tirelessly to keep us safe… I thank God, I'm grateful that I live in a society where vaccines are possible and we can protect ourselves and have the means to protect ourselves in the first place."
He went on to declare that he had decided not to take the vaccine, saying,
"But with that being said, it is my belief that the vaccine status of every person should be their own choice and completely up to them without bullying, without being pressured or without being forced into doing so. I'm not ashamed to say that I'm uncomfortable with taking the vaccine at this time… What it is that you do with your body when it comes to putting medicine in there should be your choice, free of the ridicule and the opinion of others."
Denver Nuggets' Michael Porter Jr.
Michael Porter Jr. has stated that he is unwilling to take the vaccine and has tested positive for the COVID-19 virus twice. ", he explained.
"For me, I had COVID twice, I saw how my body reacted, and although the chances are slim, with the vaccine, there's a chance you could have a bad reaction to it…For me, I don't feel comfortable."
Porter Jr. went on to say that the NBA should not force players to obtain the vaccine since it is a personal decision.
"My stance on the mandate is it definitely shouldn't be a mandate…It should be everyone's decision. I see it both ways. If you want to get it because you feel more protected and you feel safer, and it's protecting people around you, get it. That's good for you. But if you feel like, 'Oh, for me, I don't feel safe getting it, then don't get it."
The Denver Nuggets signed Michael Porter Jr. to a max agreement worth $207 million in the offseason.
NBA Preseason: Houston Rockets vs San Antonio Spurs Injury Report, Predicted Lineups and Starting Fives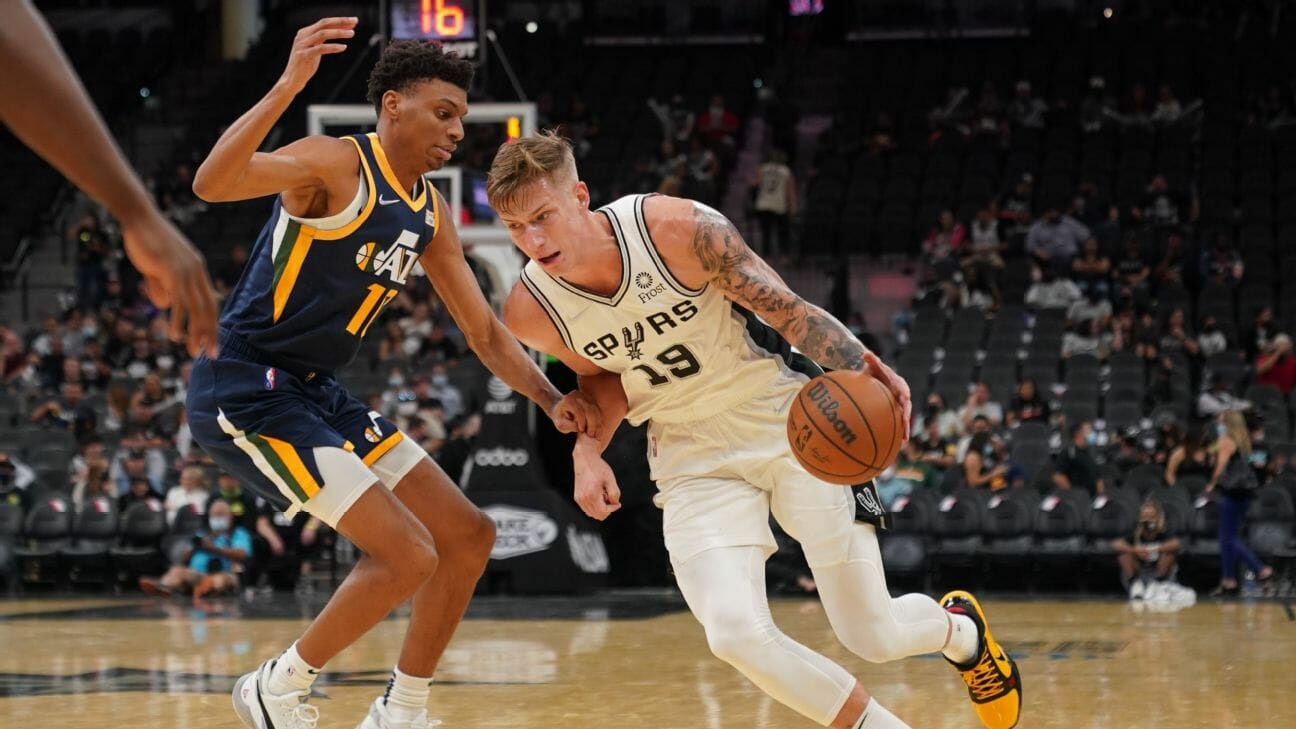 NBA Preseason: Houston Rockets vs San Antonio Spurs Injury Report, Predicted Lineups and Starting Fives
In an NBA preseason game involving two Texas-based teams, the Houston Rockets take on the San Antonio Spurs at the AT&T Center today. The Rockets are coming off a 107-92 loss to the Toronto Raptors, while the San Antonio Spurs won their final preseason game 101-100 over the Orlando Magic.
The Houston Rockets were not at their best against the Toronto Raptors, with Armoni Brooks and Christian Wood being the only two players that had any impact on the game.
The San Antonio Spurs eked out a win courtesy to Dejounte Murray's outstanding performance, which included 18 points and 5 rebounds.
Injury Update for the Houston Rockets
Daniel Theis has been out with a knee injury and will be rested for tonight's game. Eric Gordon (ankle) has been ruled out as well. John Wall, a veteran point guard, has also been ruled out.
Injury Report for the San Antonio Spurs
Tre Jones has been forced to sit out due to an ankle ailment. Zach Collins is out till Christmas due to a foot injury. Jock Landale, an Australian international, has also been ruled out, while the status of teenage shooting guard Lonnie Walker IV, who has a damaged left quad, is in doubt.
Predicted Lineups for Houston Rockets vs. San Antonio Spurs
Houston Rockets
In their final preseason game, the Houston Rockets are expected to start Kevin Porter Jr. and Jalen Green, a young guard tandem. Jae'Sean Tate and Christian Wood are the favorites to start at the two forward positions, while Alperen Senguren could start at center in place of Daniel Theis. Armoni Brooks had a good game off the bench against the Raptors, and he might play a big role tonight. Off the bench, Josh Christopher, Dante Exum, Kenyon Martin Jr., and DJ Augustin will share time with the starters.
San Antonio Spurs
The San Antonio Spurs will start the game with Dejounte Murray and Derrick White as two-way guards, with sharpshooter Doug McDermott at small forward. Keldon Johnson, the 2020 Tokyo Olympics gold medalist, is slated to start at 4, with Jakob Poeltl likely to start at center.
Fun night with the family 🤙

Shoutout to everyone who joined us for the 2021 Silver & Black Open Scrimmage at the @attcenter or virtually with the stream! pic.twitter.com/4PDBDkYVel

— San Antonio Spurs (@spurs) October 14, 2021
Devin Vassell, Keita Bates-Diop, and Drew Eubanks will enter the game from the bench to try to influence the outcome. The Spurs will undoubtedly miss Lonnie Walker's bench scoring, but Forbes and Thaddeus Young should be able to assist the bench unit with their shooting and inventiveness.
Houston Rockets vs San Antonio Spurs: Predicted Starting Fives
Houston Rockets
Point Guard – Kevin Porter Jr. | Shooting Guard – Jalen Green | Small Forward – Jae'Sean Tate | Power Forward – Christian Wood | Center – Alperen Senguren.
San Antonio Spurs
Point Guard – Dejounte Murray | Shooting Guard – Derrick White | Small Forward – Doug McDermott | Power Forward – Keldon Johnson | Center – Jakob Poeltl.
NBA Preseason: Portland Trail Blazers vs Golden State Warriors Injury Report, Predicted Lineups, and Starting Fives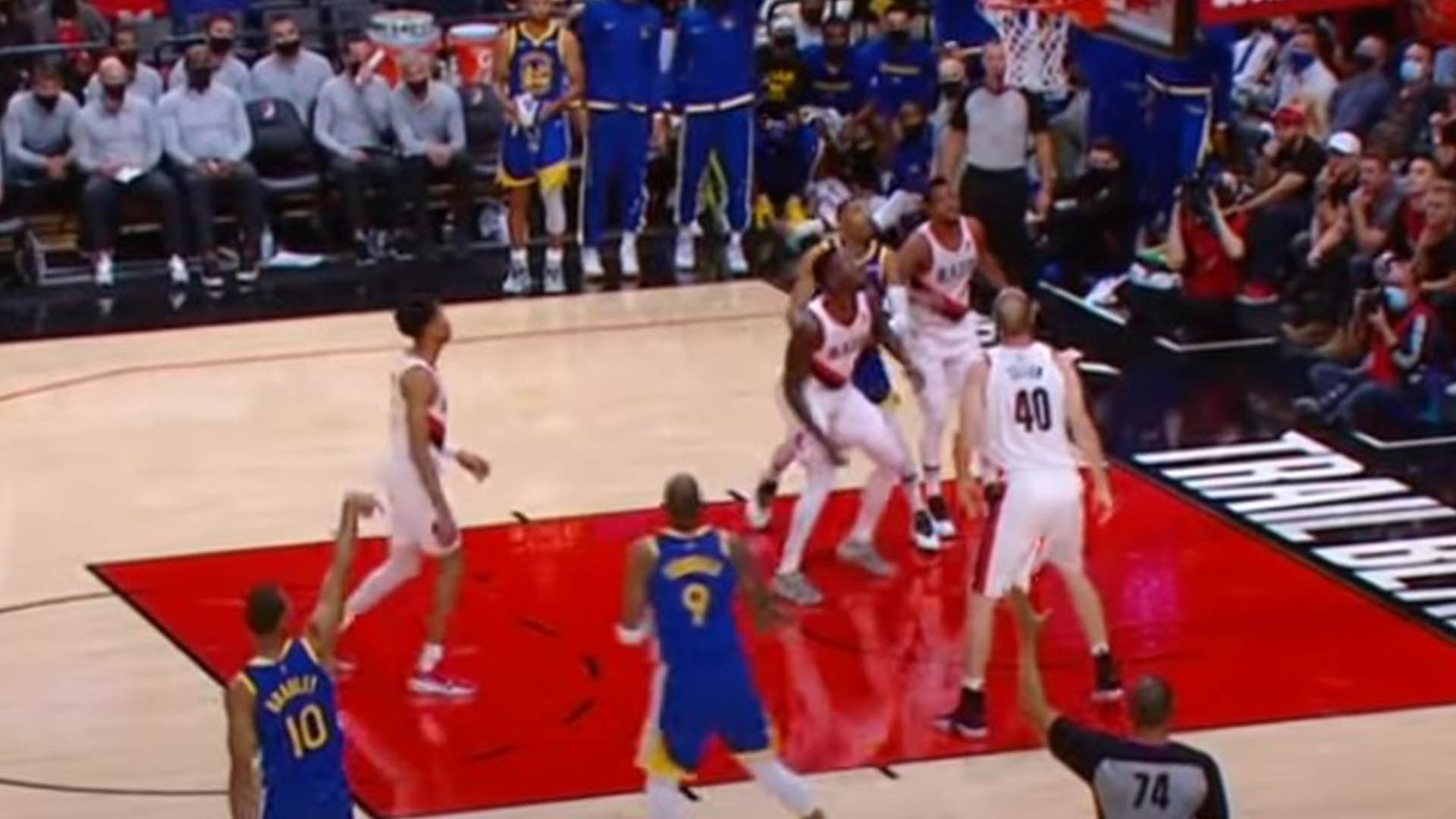 NBA Preseason: Portland Trail Blazers vs Golden State Warriors Injury Report, Predicted Lineups, and Starting Fives
On Friday (October 15), the Portland Trail Blazers and Golden State Warriors will play their last NBA preseason games against one other at Chase Center. This will be the second preseason meeting between the two teams. Last time out, the Dubs were victorious, defeating Portland 121-107.
The Trail Blazers have lost all three preseason games and are coming off a humiliating 74-119 defeat to the Phoenix Suns. Damian Lillard and his teammates were unable to find their shooting range all night, converting only 29% of their field-goal tries. They also only made six of 39 three-point attempts against the Suns.
The Warriors, on the other hand, have gone unblemished in four preseason appearances. Last time out, they made sure to maintain their perfect record against a LA Lakers team that featured LeBron James, Anthony Davis, and Russell Westbrook in the starting lineup. Jordan Poole kept his hot streak going with 18 points on 50 percent shooting to lead the Warriors to a 111-99 victory.
Injury Update for the Portland Trail Blazers
For their final preseason game against the Golden State Warriors, the Portland Trail Blazers will be without five players. Damian Lillard has been rested, and Anfernee Simons has been ruled out due to a sprain in his right thumb. Cody Zeller has a nasal fracture, Nassir Little has a hamstring strain, and Tony Snell has a foot injury, so they're all out.
Injury Update for the Golden State Warriors
Klay Thompson, Jonathan Kuminga, and James Wiseman are among the Golden State Warriors' injured players. Thompson is recovering from ACL surgery, and Kuminga is sidelined with a knee issue. Meanwhile, Wiseman is recuperating from meniscus surgery.
Predicted Lineups for Portland Trail Blazers vs. Golden State Warriors
Portland Trail Blazers
Damian Lillard will be rested for the game, meaning the Portland Trail Blazers' starting lineup will be altered. Dennis Smith Jr. could earn the nod to start in the backcourt alongside CJ McCollum. The lineup will be completed by forwards Norman Powell and Robert Covington, as well as center Jusuf Nurkic. Larry Nance Jr., Ben McLemore, and CJ Elleby, on the other hand, are expected to see the majority of the minutes off the bench.
Golden State Warriors
In their final preseason game, the Golden State Warriors may want to give their veterans some playing time. Stephen Curry and Draymond Green are likely to return to the starting lineup if this happens. Jordan Poole, Andrew Wiggins, and Kevon Looney will accompany them. Off the bench, Juan Toscano-Anderson, Damian Lee, Andre Iguodala, Otto Porter Jr., and Gary Payton II are expected to see the most action.
Portland Trail Blazers vs Golden State Warriors: Predicted Starting Fives
Portland Trail Blazers
Point Guard – Dennis Smith Jr. | Shooting Guard – CJ McCollum | Small Forward – Norman Powell | Power Forward – Robert Covington | Center – Jusuf Nurkic.
Golden State Warriors
Point Guard – Stephen Curry | Shooting Guard – Jordan Poole | Small Forward – Andrew Wiggins | Power Forward – Draymond Green | Center – Kevon Looney.