Video shows UFC's Mike Perry punch an older man in a restaurant altercation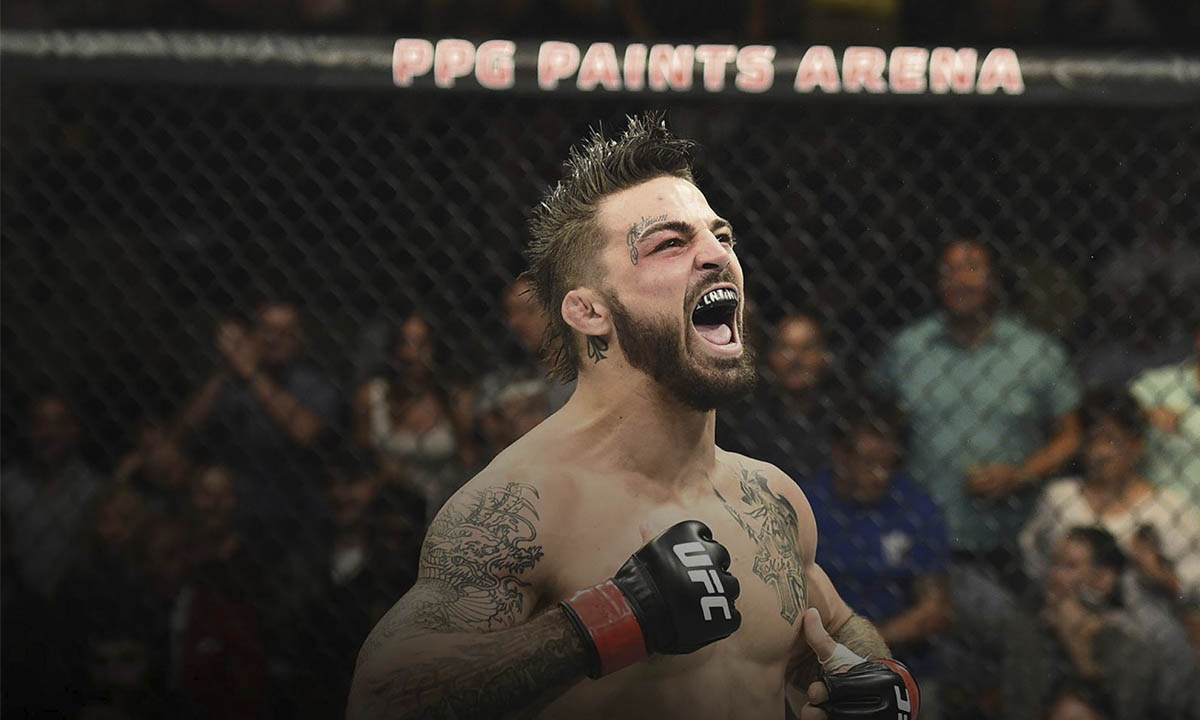 A video surfaced Wednesday night, showing UFC welterweight Mike Perry punching a man outside a restaurant.
The video posted by a Twitter user @MMAEejit, that can be viewed above, starts with Perry, accompanied by girlfriend Latory Gonzalez, who can be seen leaving an establishment identified by TMZ as Table 62 in Lubbock, Tex., on Tuesday night. Perry can be heard yelling at a person with whom he's had an apparent disagreement.
After reaching the exit, Perry refuses to leave quietly, starting another argument. As bystanders attempt to calm him down, Perry gets angrier and starts an exchange with a man.
"I'll knock your old ass out, too!" Perry says.
The man responds, "You do it, mother(expletive)!"
"Yeah, let's go you fat piece of (expletive)!" Perry says.
However, It's unclear who makes the first move toward the other, but Perry drops the man with one punch within a few seconds. Later, Perry calls for someone to call the police and tells another man to back up while directing the N-word at him three times.
According to TMZ's report, restaurant management asked Perry to leave, and Perry responded by punching the employee. The report further stated a police report was filed, but no arrests were made. It also stated Perry left without paying his bill and the restaurant is considering pursuing a theft charge.
On Tuesday, Perry posted a series of cryptic tweets.
Perry is coming off a unanimous decision win over Mickey Gall on June 27 in Las Vegas, for which Gonzalez served as his only corner person.
Before becoming a professional fighter, Perry, now 28, spent six months in prison in 2011 for violating the terms of his probation after a conviction for armed robbery.
Both UFC representatives and Perry's management, who are in Abu Dhabi for UFC 251, were unavailable for immediate comment.
UPDATE: Shortly after the publication of this article, Perry laid down a succinct tweet.
Source: MMAJunkie