UK: Sick pay will be paid from day one under plans to tackle coronavirus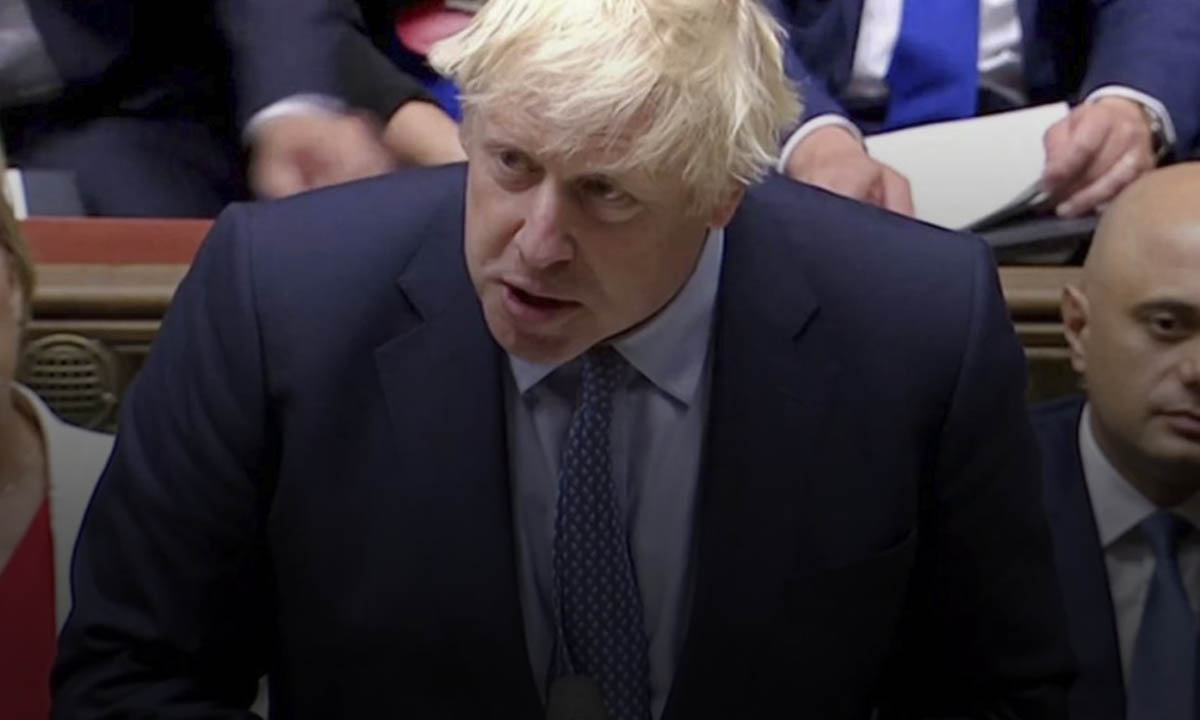 The Prime Minister, Boris Johnson said 'nobody should be penalized for doing the right thing' amid the growing fears people could go short of money if they self-isolate themselves.

Now the sick pay changes from day four to day one, Boris told the House of Commons: 'If they stay at home and if we ask people to self-isolate, they may lose out financially.

'So, I can today announce that the Health Secretary will bring forward, as part of our emergency coronavirus legislation, measures to allow the payment of statutory sick pay from the very first day you are sick instead of four days under the current rules, and I think that's the right way forward. 'Nobody should be penalized for doing the right thing.'
According to the experts, there are currently 5 million self-employed people and nearly 2 million others who do not make enough money to qualify for statutory sick pay.
To this, the opposition parties asked if it will be extended to ones who are self-employed or on zero-hours contacts and cannot afford to be at home.

The SNP leader in Westminster, Ian Blackford, asked whether the promise of a 'financial bridge' to the financial markets would also extend to workers.

He said: 'Yesterday the Governor of the Bank of England suggested a financial bridge may be available to assist markets through any volatility.

'If there is a financial bridge for markets, can the Prime Minister tell us will there be a financial bridge for all workers and indeed those that rely on benefits that should not risk the threat of sanction if they can't make appointments?'

Mr. Johnson replied: 'We will take every step that we can to ensure that businesses are protected, that the economy remains strong and that no-one, whether employed or self-employed, whatever the status of their employment, is penalized for doing the right thing.'
Mr. Blackford asked for guarantees from Prime Minister Boris Johnson that 'all workers will be fully protected from the first day of sickness and that those payments should be up to the level of the real living wage.'

Mr. Johnson replied: 'What we are indeed doing is advancing the day, on a temporary basis, advancing the day by which you are eligible for statutory sick pay from the fourth day to the first day, and I think that is the right thing.'
Employers had only been obliged to give statutory sick pay of £94.25 per week if workers were ill for four days in a row, including days off.
The Resolution Foundation think tank said the move 'goes some way towards reassuring workers' who must self-isolate but also urged the Government to go further with it.
But research director Laura Gardiner said the support would not help an estimated five million self-employed workers and around two million employees who did not earn the £118-a-week to qualify for payments.
She added: 'The Government should now extend the coverage of statutory sick pay further to ensure that no worker loses all of their income from doing the right thing if they're affected by the coronavirus, and start a broader review to ensure we have an adequate sick pay system. 'It shouldn't take a pandemic to prompt this.'
The TUC federation of trade unions, which earlier called on ministers to extend the payments to deal with the virus, welcomed the announcement as an 'important step forward' but also warned 'it's not enough'.
General secretary Frances O'Grady added: 'Two million workers still don't earn enough to qualify for statutory sick pay. They can't afford not to work and statutory sick pay still isn't enough to live on. The government must go further to ensure that no-one is penalized for doing the right thing.'
As of today, the UK has 53 confirmed cases of coronavirus, although Professor Chris Witty, chief medical officer, has said that community transmission is undoubtedly already occurring. 
The government has announced its battle plan for tackling with coronavirus, including a warning that up to one-in-five workers in the country could be off sick as the disease reaches its peak.