Ty'Son Williams of the Baltimore Ravens scores his first career touchdown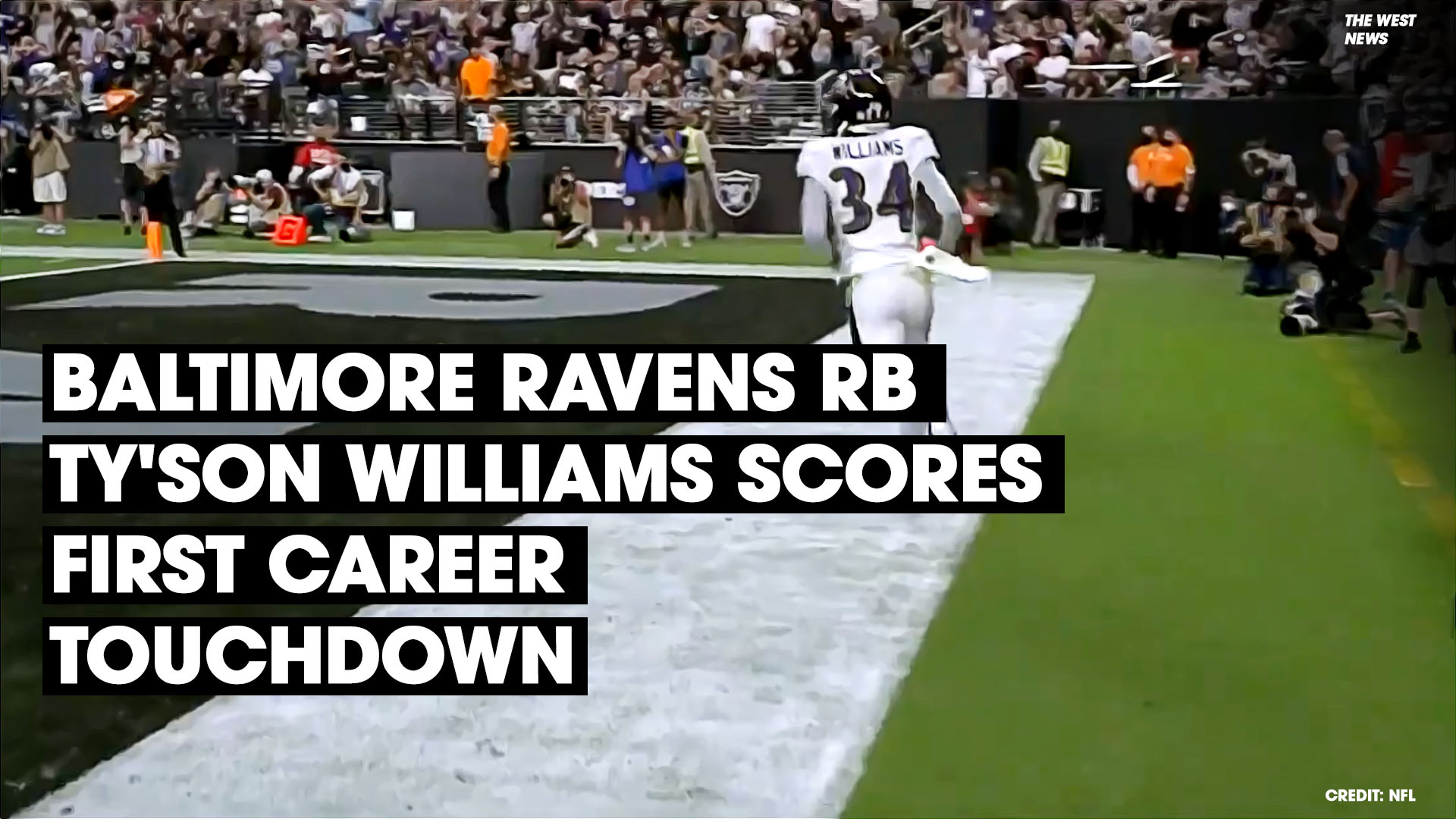 The Baltimore Ravens' running back position has been ravaged this offseason, with both JK Dobbins and Gus Edwards suffering ruptured ACLs in training camp.
That allowed second-year running back Ty'Son Williams to earn the starting spot against the Las Vegas Raiders on Monday Night Football in Week 1.
The Ravens signed Williams as an undrafted free agent out of BYU in 2020. He also played for North Carolina for one season and South Carolina for two.
Williams spent the 2020 NFL season on the practice squad of the Baltimore Ravens.
Williams made an early impact in his debut NFL game on Monday night, scoring his first career touchdown on a 35-yard run up the middle in the first quarter.
Williams rushed for 264 yards and three touchdowns during his final year at BYU in 2019. Williams rushed for 799 yards and five touchdowns on 165 carries for South Carolina in 2017 and 2018.
Williams was a 247Sports Composite four-star recruit out of Sumter (S.C.) Crestwood before committed to North Carolina out of high school. In the 2015 recruiting class, he was listed as the No. 21 running back.
Watch the touchdown video below.