Twitter is flooded with Baby Yoda Sipping Soup Memes and they're all cute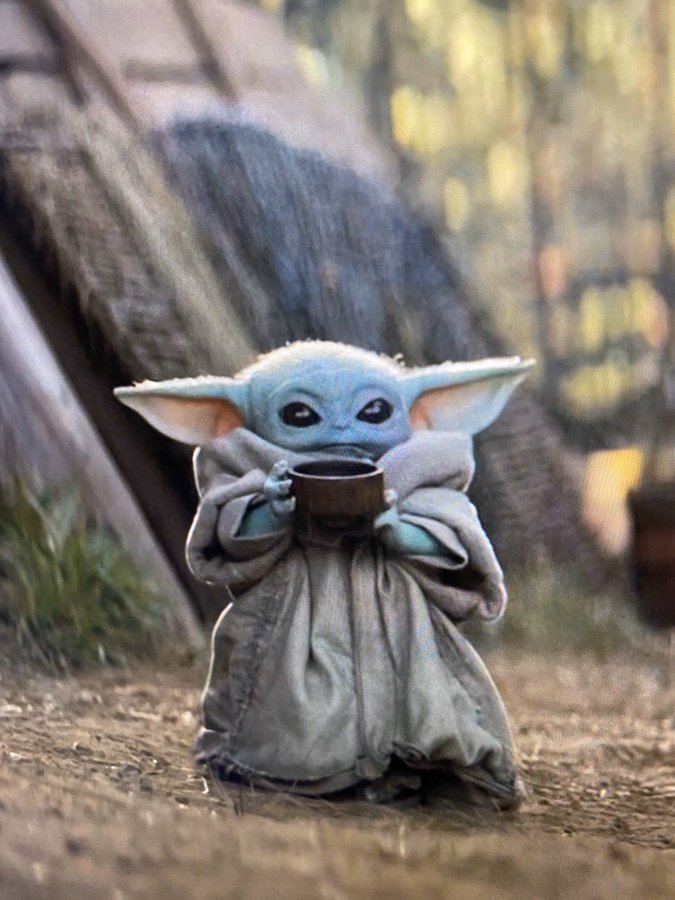 To all the Star Wars Fans, There is a new Baby Yoda meme in town.
Baby Yoda is on a rampage from the release of its first episode. Star Wars fans across all social media platforms are adoring Baby Yoda and ton of memes are shared which are cute mostly unlike the others. We know now this cutie-pie from The Mandalorian likes to drink soup.
Ever since the latest episode released this Friday, Twitter is overflowing with Baby Yoda Sipping soup memes. The internet just can't over!
Here are some of the tweets we think you should check out.
Twitter user "AdoptedBabyYoda said, "Baby Yoda and his soup is the new sipping tea meme. I've said it". Watch the Kermit sipping tea below to know why!
We agree with Variety that Baby Yoda has successfully stolen the spotlight of Baby Groot. And we all know what Groot said below. Sad times for Baby Groot.
Another user @ColdJerky has captured all the cute moments of Baby Yoda. Be it eating a frog, slurping the soup, tearful goodbye and Mando's lap scene, Baby Yoda steals the spotlight easily!
It's tough to really get over this now. You just can't get over this scene easily. There I said it!
We are sure there are a ton of memes coming our way after each episode releases. Stay tuned and subscribe for more Baby Yoda Content. May the force be with you.