Trump Has Been Skipping White House COVID Meetings for Months
While publicly downplaying the coronavirus crisis has been a mainstay of the last nine months of Donald Trump's presidency, the Washington Post reveals just how little attention he's been paying to the pandemic inside the White House. Trump has not attended a coronavirus task force meeting in "at leave five months," is not regularly briefed on the topic by his team of doctors, and "rarely reads" the daily virus memos put together by Dr. Deborah Birx, the task force coordinator, according to the Post. The president has not only ducked out of active involvement in his administration's response but has, for several weeks, tuned out calls for increased testing, mask mandates, and consistent public messaging to slow the spread ahead of what Birx called "the most concerning and deadly phase of this pandemic" in a leaked memo earlier this month.
Trump's reported five-month absence from the task force meetings was confirmed by one of its members on Sunday, Admiral Brett Giroir, who told ABC's This Week that he was "not concerned that the president doesn't attend" because Vice President Mike Pence fills him in "every day or nearly every day on coronavirus." The president has ignored alarms sounded both in public and behind the scenes by Birx and Dr. Anthony Fauci, the nation's top infectious disease expert, about hospitals at capacity and the need for more aggressive government action. "You would think that now that his presidential campaign is over that he could perhaps leave a legacy of last-minute leadership during this time—an ounce of it, maybe," Olivia Troye, a former Pence adviser and coronavirus task force aide who recently resigned from the administration, told the Post.
Trump's focus is elsewhere, on the election he continues to pretend he won and on settling scores, reflected in his recent purge of top Pentagon officials. Health experts are no longer consulted before the White House plans events, according to the Post, including the Trump campaign's indoor election night party—several attendees of which later tested positive for the coronavirus. But if the president's increasing negligence is a sign that he gleans no personal political gain from confronting the pandemic during his remaining time in office—whether or not he will admit that his West Wing days are, in fact, numbered—America still stands to lose. The country is the world leader in coronavirus fatalities, NPR notes, and deaths are rising, as are hospitalizations and cases. More than 184,000 infections were reported on Friday, the fourth consecutive day that the U.S. set a record for daily cases. The number of coronavirus hospitalizations on Friday, more than 68,000, was the highest that the country has seen throughout the entire pandemic.
"President Trump is refusing to acknowledge two realities: his defeat and COVID-19," Chuck Todd said on Sunday's "Meet the Press." Both forms of denial appear to be merging with potentially devastating consequences. The administration's refusal to acknowledge the election results, with top officials reportedly using phrases such as "if there's a transition" and "if there's a second term" in internal emails, has prevented a formal transition from beginning, delaying President-elect Joe Biden's access to information for the virus response. "If you're going to confront the pandemic—and this campaign will extend beyond [Inauguration Day]—absolutely they ought to be preparing the Biden team, briefing them about the landscape of programs, any bottlenecks that they've encountered, so that the Biden team can develop their strategy," said Jack Chow, a U.S. health official under George W. Bush and a former World Health Organization assistant director general. On CNN Sunday, Fauci—who noted it has been "several months" since Trump met with the task force—suggested "it would be better" if the current administration began working with Biden's transition team.
Administration officials across various government agencies, including the Food and Drug Administration and Centers for Disease Control and Prevention, are reportedly trying to quietly pick up the slack "and take notes on shortcomings" for the incoming administration to address, according to the Post. That may include assessing where personal protective equipment shortages are and directing supplies in that direction; dramatically expanding testing; and transmitting information and resources to the incoming administration about distributing the anticipated vaccine. "Right now, you have two parallel universes with an iron wall in between, and if that persists for much longer, the Biden strategy will be potentially slower and weaker than what is needed to take on the third wave," Chow added.
DR. DRE 'ANGRY' AFTER BEING SERVED WITH $1.5 MILLION DIVORCE PAPERS AT FUNERAL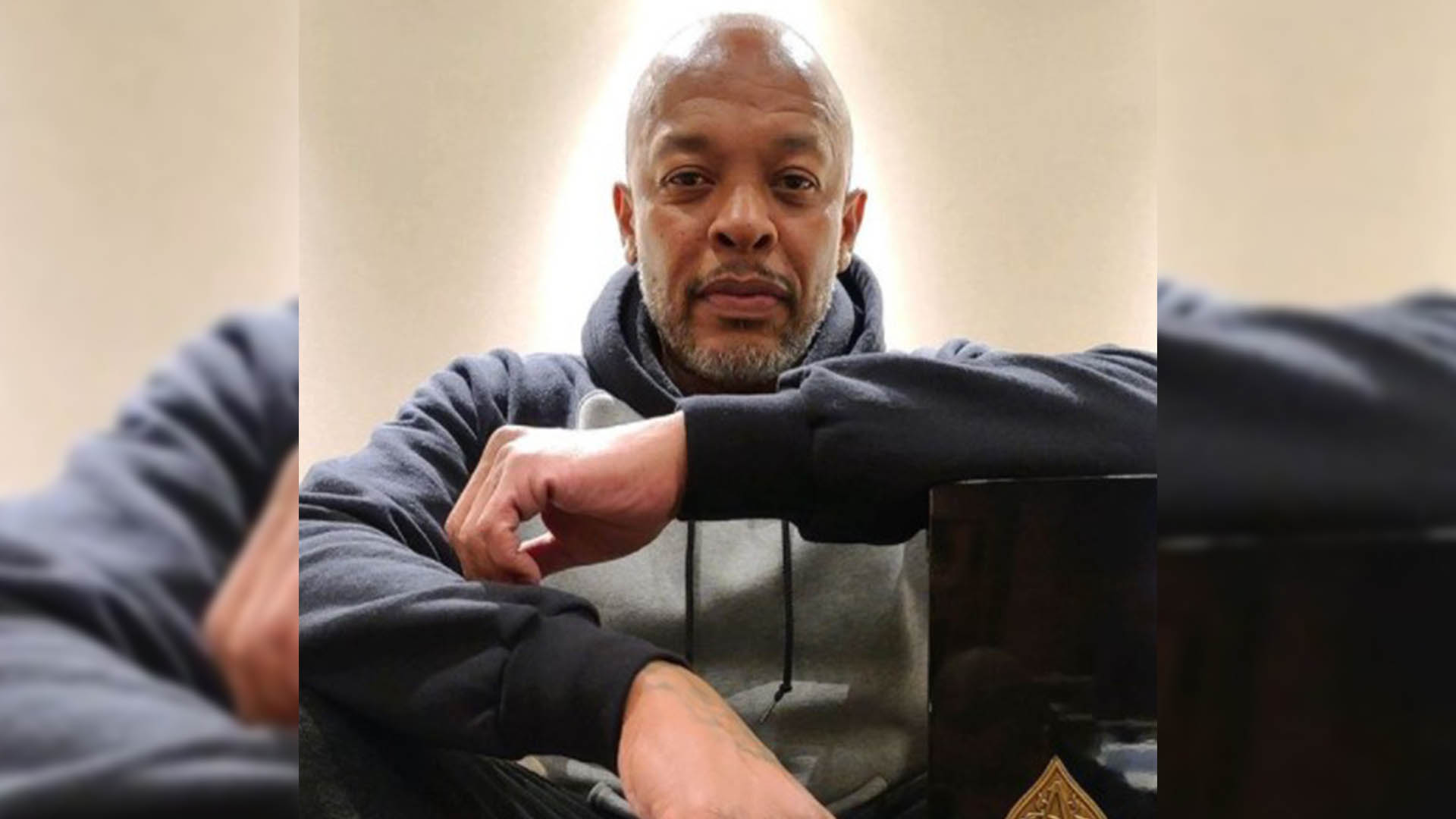 DR. DRE 'ANGRY' AFTER BEING SERVED WITH $1.5 MILLION DIVORCE PAPERS AT FUNERAL
According to TMZ, Dr. Dre and Nicole Young's seemingly never-ending divorce has taken a tragic turn after Dre was served with divorce papers while attending his grandmother's funeral.
On Monday (October 18), the music producer was reportedly at a cemetery in Los Angeles to lay his grandmother to rest when a process server for his ex-wife handed court documents.
Sources close to Dr. Dre say he was approached at the burial site while standing near his grandmother's casket, while Nicole Young says he was served at the cemetery's parking lot after the burial.
Being served in these circumstances, understandably, did not go down well. Dr. Dre is said to have "recoiled in anger" and refused to accept the documents in person. According to Dre sources, the documents were placed near the tomb, whereas Young sources claim they were dropped at the parking lot.
The documents in question concern Young's attorney costs and contain the judge's ultimate order of $1,550,000. According to reports, $325,433 has been paid, but Dr. Dre believes this is an error and that he has already paid the full sum. According to Young, another $1,224,567 is still owed.
Nicole Young filed for divorce in June 2020, and the procedure was fraught with complications. Dr. Dre was accused of having a child with Kili Anderson, one of three alleged mistresses in the divorce lawsuit, earlier this month, with their relationship allegedly dating back to 2013.
According to the records, Anderson "to have been in a relationship with the famous rapper Dr. Dre, with whom she had a child, and therefore she required all at-will employees to sign a confidentiality agreement that they would not pry into her life and would keep all things that they learned about her life private."
"Plaintiff constantly violated this term of his employment by asking other employees what they knew about Ms. Anderson, her child, and what was the nature of her relationship with Dr. Dre."
Teaser of 'Cowboy Bebop' has been released by Netflix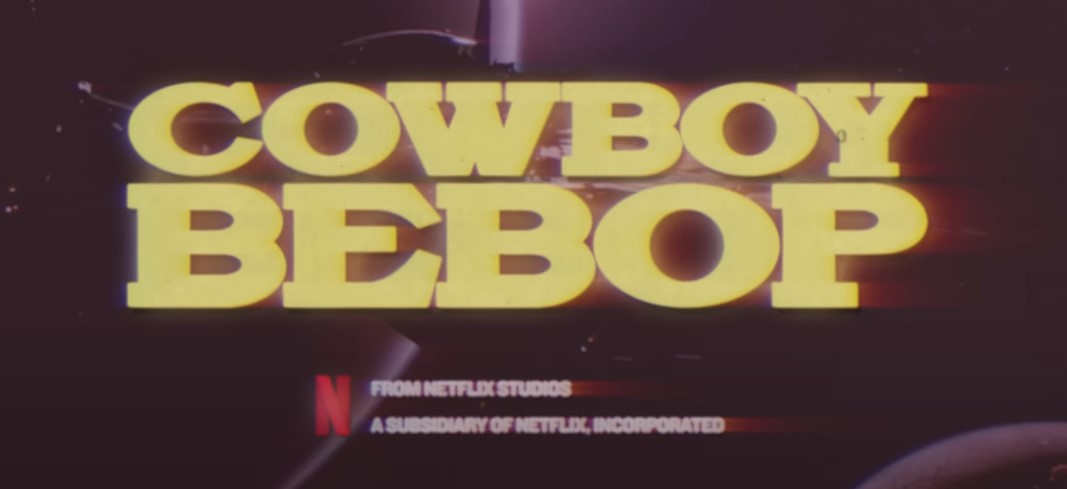 Teaser of 'Cowboy Bebop' has been released by Netflix
Cowboy Bebop, the first live-action adaptation of the influential and well-loved anime series from the late 1990s, is one of Netflix's most anticipated shows for 2021. So far, the reaction has been enthusiastic with the recent revelation of the Netflix series' opening credits, which recreate the original Tank introduction from the anime. Nonetheless, there is some doubt about Netflix's attempt to remake Cowboy Bebop.
Fortunately, Netflix has just published a teaser ahead of the show's Nov. 19 premiere, which provides us our first look at the wonderfully stylized action while also revealing the crew of dysfunctional space-traveling bounty hunters in their environment. The show's Twitter also indicated that the first trailer will be released in one week.
The brief episode, titled the Lost Session, follows Spike Spiegel (John Cho), Faye Valentine (Daniella Pineda), and Jet Black (Mustafa Shakir) as they pursue a fleeing target while squabbling about how best to fulfil the mission. This special session (the original series' term for episodes) effectively captures the original's rapid, sleek aesthetic. It was also exciting to see the cast's chemistry for the first time. So far, they're doing fantastic, capturing the characters' banter and bickering.
While the bite-sized plot in this episode is a new perspective, there are some references to the original. Along with a glimpse of Spike's enemy and major antagonist Vicious (played by Alex Hassell), we also get a brief interlude with the song Green Bird, which was used in the original show's most iconic episode, Ballad for Fallen Angels. The brief episode concludes with our first glimpse of the crew's starship, the Bebop, in space.
One thing that surprised was the quick pacing and flow of the action. This show, thankfully, is not a more grounded take on the original Cowboy Bebop, which always had the tempo and flow of a Hong Kong action film choreographed to the beat of a rollicking jazz band. It appears to be faithful in that aspect, albeit it may be a little too similar to the original programme in certain ways, which will attract awkward comparisons.
So far, what we have seen has piqued our interest. Although live-action anime and manga adaptations fare significantly better than most live-action video games, there is still some scepticism regarding Cowboy Bebop. And it's easy to see why, given the tradition that this live-action show must uphold. Shinichiro Watanabe, the creator of the original anime/manga, is serving as a consultant on the series, and original composer Yoko Kanno has returned to score the programme as well. So there's some legacy talent behind the show's rebirth.
So far, the programme appears to strike a good mix between literal adaptation and intelligent reworking of what made the anime so entertaining and exhilarating. As a fan of the original, I'm excited to see how this version reinterprets the programme for a new medium, but I'm hopeful the series doesn't go too far in attempting to recreate the original's glory.
Cowboy Bebop's live-action version will release on Netflix on November 19, with the complete 10-episode season available for bingeing.
The Munsters Reboot: Rob Zombie's reveals cast in New post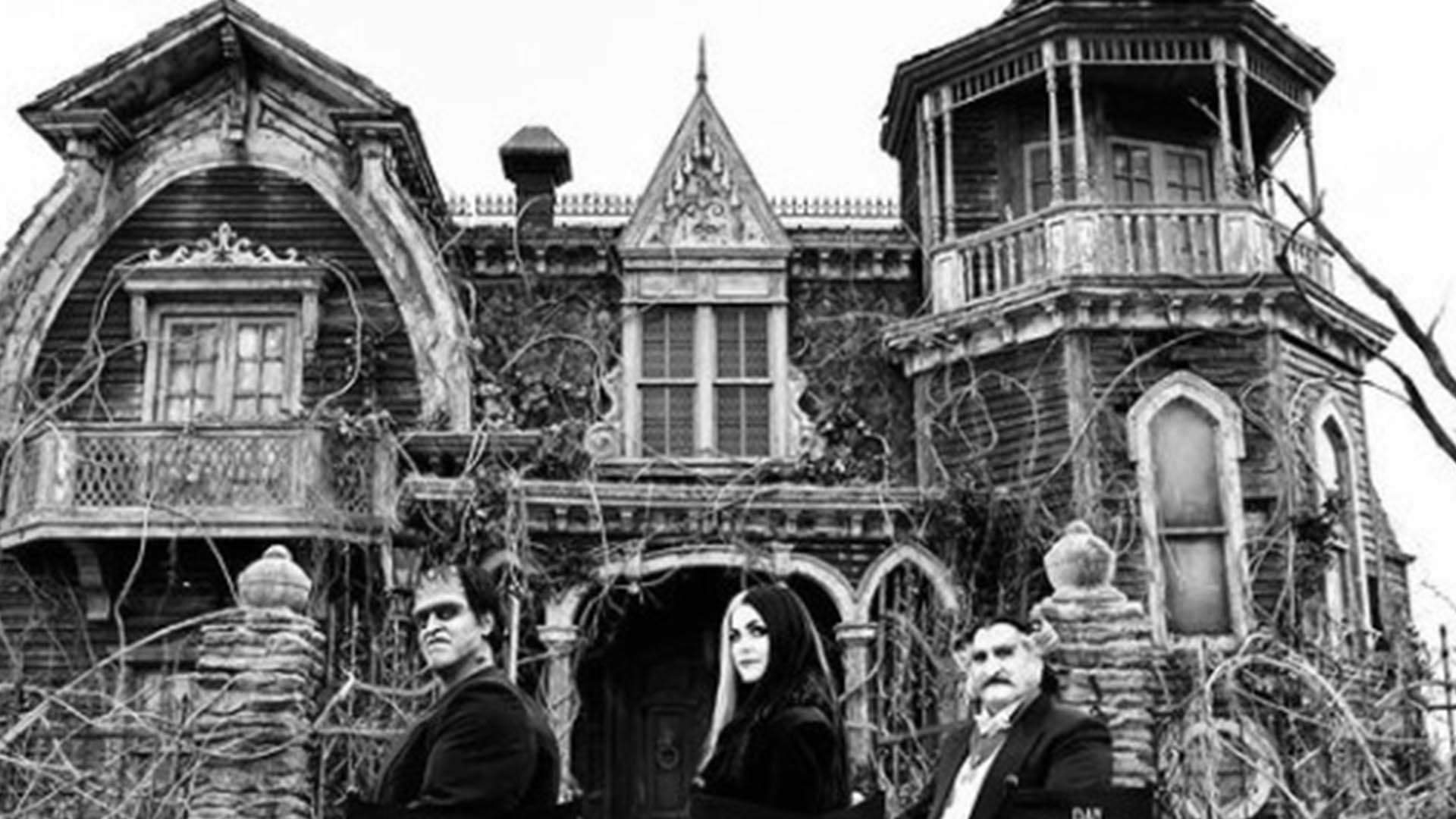 The Munsters Reboot: Rob Zombie's reveals cast in New post
Zombie is directing a new film adaptation of the 1960s sitcom.
The first image of The Munsters' cast has been released. Rob Zombie (Halloween, The Devil's Rejects) is directing the remake of the popular 1960s sitcom.
Zombie shared the photo on Instagram. It depicts the three main characters, notably Herman Munster played by Jeff Daniel Phillips, Lily Munster played by Sheri Moon Zombie, and Grandpa Munster played by Dan Roebuck. The three are posed in front of the set of their landmark home at 1313 Mockingbird Lane. Check out below:
The film is now in production in Budapest, Hungary. Over the last two months, Zombie has been releasing a constant stream of behind-the-scenes footage, including these makeup experiments, clay makeup for Herman Munster, and a plan for the Munsters House. The Munsters does not yet have a premiere date, but it is rumoured that it will be a Peacock streaming exclusive.
The Munsters, which debuted in 1964, was about the family lives of a gang of affable monsters. It aired for 70 episodes over the next two years, and was followed by a number of made-for-TV features. The Munsters Today, a four-year-long sequel show, premiered in 1988.