Trading in the stock of SPAC company Digital World Acquisition Corp. was briefly halted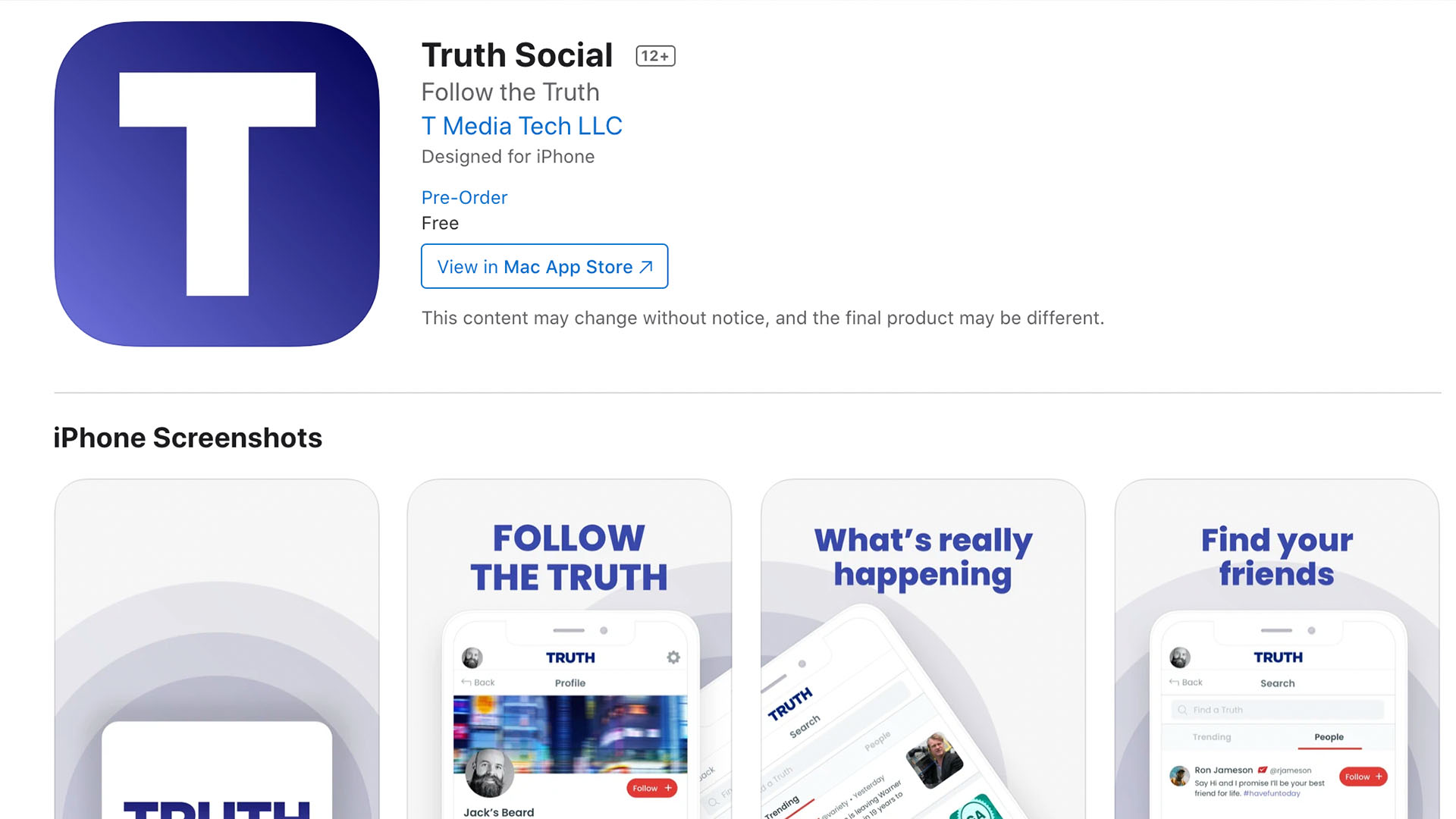 After reports of a merger that would launch former President Donald Trump's proposed social media network, trading in the stock of SPAC company Digital World Acquisition Corp. was momentarily halted Thursday due to volatility after its price surged on exceptionally strong trading volume.
Before trading was halted for the second time, DWAC's shares had risen more than 130 percent. At one point, the stock jumped as much as 160 percent to $26.80.
On Thursday, Digital World Acquisition was the most actively traded stock on the Fidelity platform, as well as the most actively traded stock on the consolidated tape of New York Stock Exchange and Nasdaq listings.
On Fidelity's platform, buy orders for DWAC — a so-called special purpose acquisition company set up to raise cash in the public markets in order to buy private companies — exceeded sale orders by roughly three-to-one.
According to FactSet, more than 260 million shares of DWAC had changed hands by midday trade.
In comparison, around the same time, SPY, the exchange-traded fund that tracks the S&P 500, had only transacted about 17 million shares.
In a press release Wednesday night, Trump's new company Trump Media & Technology Group said it and DWAC "have entered into a definitive merger agreement, providing for a business combination that will result in Trump Media & Technology Group becoming a publicly listed company, subject to regulatory and stockholder approval."
Trump also stated that he would launch the "TRUTH Social" network, which he claims will "stand up to the tyranny of Big Tech."
Twitter and Facebook have blocked Trump since early this year, after he was accused of inciting a riot in the Capitol by a mob of his followers on Jan. 6.
Trump had been an obsessive Twitter user before to the ban, frequently sending out multiple tweets every day during his presidency. Trump has struggled to get his off-the-cuff jabs at political opponents heard in the media since the ban.
The ex president's company's "mission is to create a challenger to the liberal media consortium and fight back against the "Big Tech" businesses of Silicon Valley, which have exploited their unilateral power to silence opposing views in America," according to a press statement issued Wednesday night.
The company was founded in late 2020, just after Trump lost his re-election attempt to Vice President Joe Biden.
According to alternative research company Quiver Quantitative, the ticker DWAC was among the top 10 most popular names on Reddit's WallStreetBets chatroom on Thursday, even surpassing meme stock GameStop's mentions.
This could indicate that the SPAC's surge was fueled by ordinary investors using social media channels.
A request for comment from the Securities and Exchange Commission was not immediately returned.
The planned merger values Trump Media & Technology Group "at an initial enterprise value of $875 Million, with a potential additional earnout of $825 Million in additional shares (at the valuation they are granted) for a cumulative valuation of up to $1.7 Billion depending on the performance of the stock price post-business combination," the press release Wednesday said.
"Trump Media & Technology Group's growth plans initially will be funded by DWAC's cash in trust of $293 Million (assuming no redemptions)," according to the release.
There are no officers, employees, or operations listed in Trump's new company's corporate overview.
Instead, the 22-page slide show includes various graphics depicting Trump's Twitter following before his suspension, as well as claims that the new company will compete with both Disney+ and Netflix.
Patrick Orlando, CEO of DWAC, in the press release said, "Digital World was formed to create public shareholder value and we believe that TMTG is one of the most promising business combination partners to fulfill that purpose."
"Given the total addressable market and President Trump's large following, we believe the TMTG opportunity has the potential to create significant shareholder value," Orlando said.
The release also said that "TMTG intends to launch a subscription video on demand service" called TMTG+.
According to the press statement, "TMTG+ will feature 'non-woke' entertainment programmes, news, podcasts, and more."
Orlando, an MIT graduate, worked at Deutsche Bank for five years, specialising in emerging countries fixed income derivatives.
Orlando eventually went into the South American sugar industry and is currently working with Yunhong International, Benessere Capital Acquisition, and Maquia Capital Acquisition, as well as at least three more SPACs, or so-called blank check firms.
Orlando is the CEO of Yunhong International, a company based in Wuhan, China, that was founded in the Cayman Islands in 2020.
Wuhan is also the birthplace of the coronavirus, which is responsible for Covid-19, the global epidemic that has plagued the world for the past two years.
Trump refers to Covid as "The Wuhan virus" throughout his presidency and subsequently, claiming that the infection was purposefully discharged from a Wuhan virology lab.
He has also asked that China compensate the rest of the world for the virus's devastation.
Yuhong International stated in May that it had achieved an agreement to take Giga Energy, a Chinese green energy company, public. However, the deal fell through, and Giga Energy ended its contract with Yuhong last month.
Luis Orleans-Braganza, a member of Brazil's parliament and a supporter of far-right President Jair Bolsonaro, is the company's chief financial officer.
Orleans-Braganza is also a member of Brazil's defunct royal line, which has been out of power since the country's independence in the late 1800s.
Members of the family, however, continue to act as though they are royalty. Many observers perceive Orleans-proposal Braganza's to modify Brazil's constitution to create a fourth branch of government as an attempt to reinstall a monarchy in the country.
Auction of Wikipedia's editor's first computer and NFT is On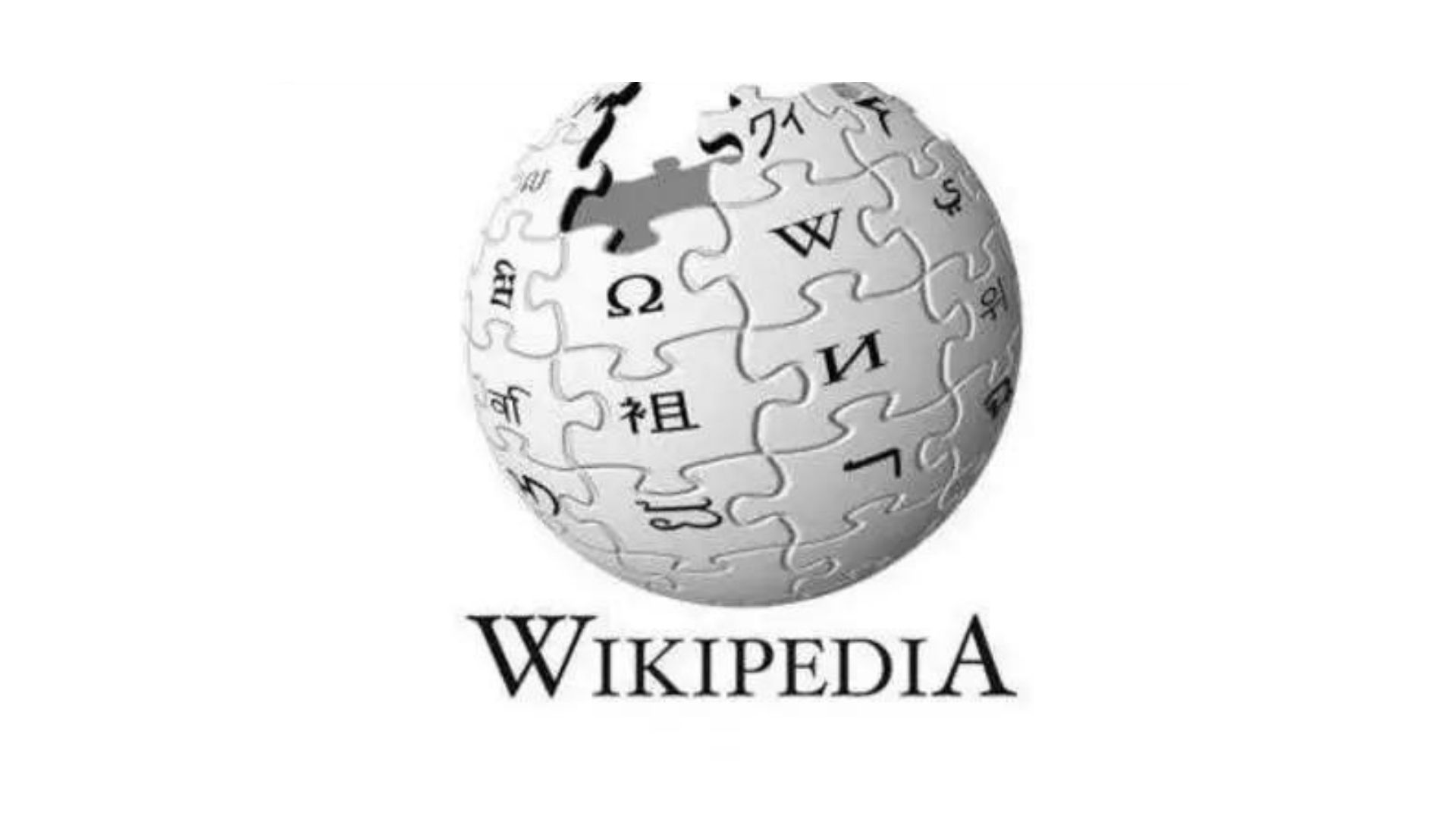 Auction of Wikipedia's editor's first computer and NFT is On
The computer Jimmy Wales used to create Wikipedia is up for auction, along with an NFT commemorating his first change on the platform, auctioneers announced Friday.
Wales "used for development and research at the time of the website's launch on January 15, 2001," when the website launched on January 15, 2001, according to Christie's, which is supervising the sale.
The second lot is for an NFT generated by Wales of Wikipedia's debut onscreen image when he uploaded the first words, "Hello world," according to Christie's specialist Peter Klarnet.
The NFT will be presented in JPEG format and will allow the customer to edit the page, which can be "which can be reset with a timer to revert to its original state," to its original state.
In addition to supporting WT.Social, the proceeds from the sale of the NFT will go to a range of nonprofits working in the free culture field, according to the Christie's website.
Christie's hopes to sell the two lots for hundreds of thousands of dollars, Klarnet added.
NFTs have become a staple of auction houses and the art market for some collectors and investors.
Singapore has suspended a crypto-exchange, Over a disagreement with K-pop group BTS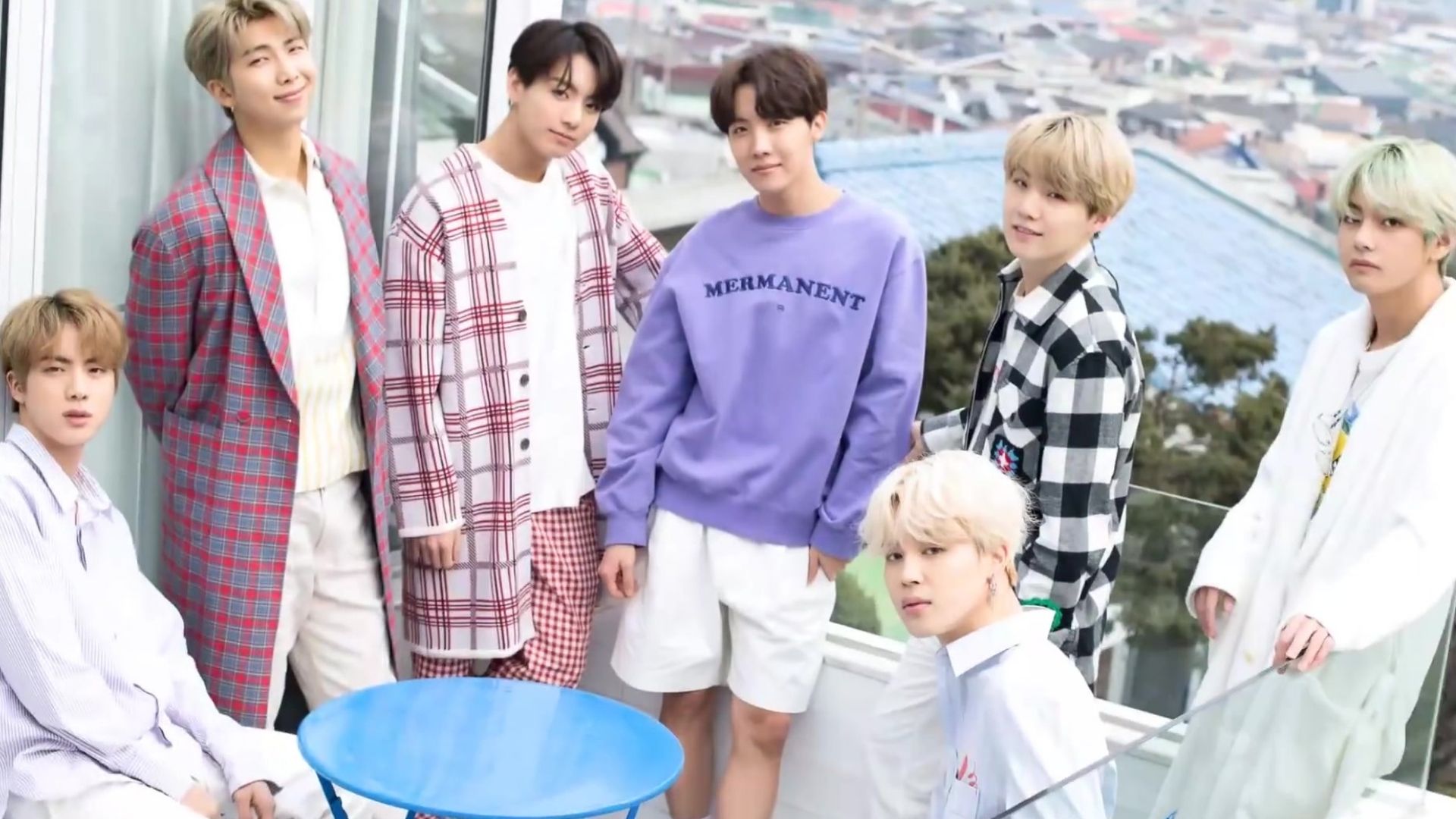 Singapore has suspended a crypto-exchange, Over a disagreement with K-pop group BTS
Singapore's banking watchdog has halted a popular digital currency exchange over a crypto pension programme linked to South Korean boy band BTS.
Singapore's decision to stop Bitget's local activities comes as the city-state strives to become a worldwide cryptocurrency hub.
BTS's agency Hybe threatened Bitget with legal action in October for the promotion of Army Coin, named after the group's ardent fans BTS ARMY. Who made the coin is unknown.
"so they do not have to worry about surviving but instead let them do what they desire to do" the platform advertised Army Coin. Hybe stated the coin is unrelated to BTS.
The episode shows the difficulties regulators face in controlling the crypto business as regular investors accept digital currency.
Barcelona star Andrés Iniesta was criticised last week for promoting the world's largest crypto exchange on Instagram.
Singapore, a financial and free-trading port, has been more open to technology than regional rivals Hong Kong and Tokyo.
The Monetary Authority of Singapore has awarded Binance, Ripple, and Coinbase licences to serve retail and institutional clients.
Bitget had been exempted until July, according to a source familiar with the case. Bitget and the MAS refused to elaborate on the basis for Bitget's exclusion.
Bitget's services were still available in Singapore until late November, when it promoted Army Coin and claimed MAS clearance on its website.
After being notified by the Financial Times, the company removed the MAS logo from its site and prevented Singaporeans from using its app or website. Bitget still claims US, Canadian, and Australian licences.
Army Coin has since been listed on CoinTiger, another Singapore-based cryptocurrency market. The coin "exists for the good of BTS" and will "truly support them financially", according to CoinTiger.
Munger wishes cryptocurrencies had never been developed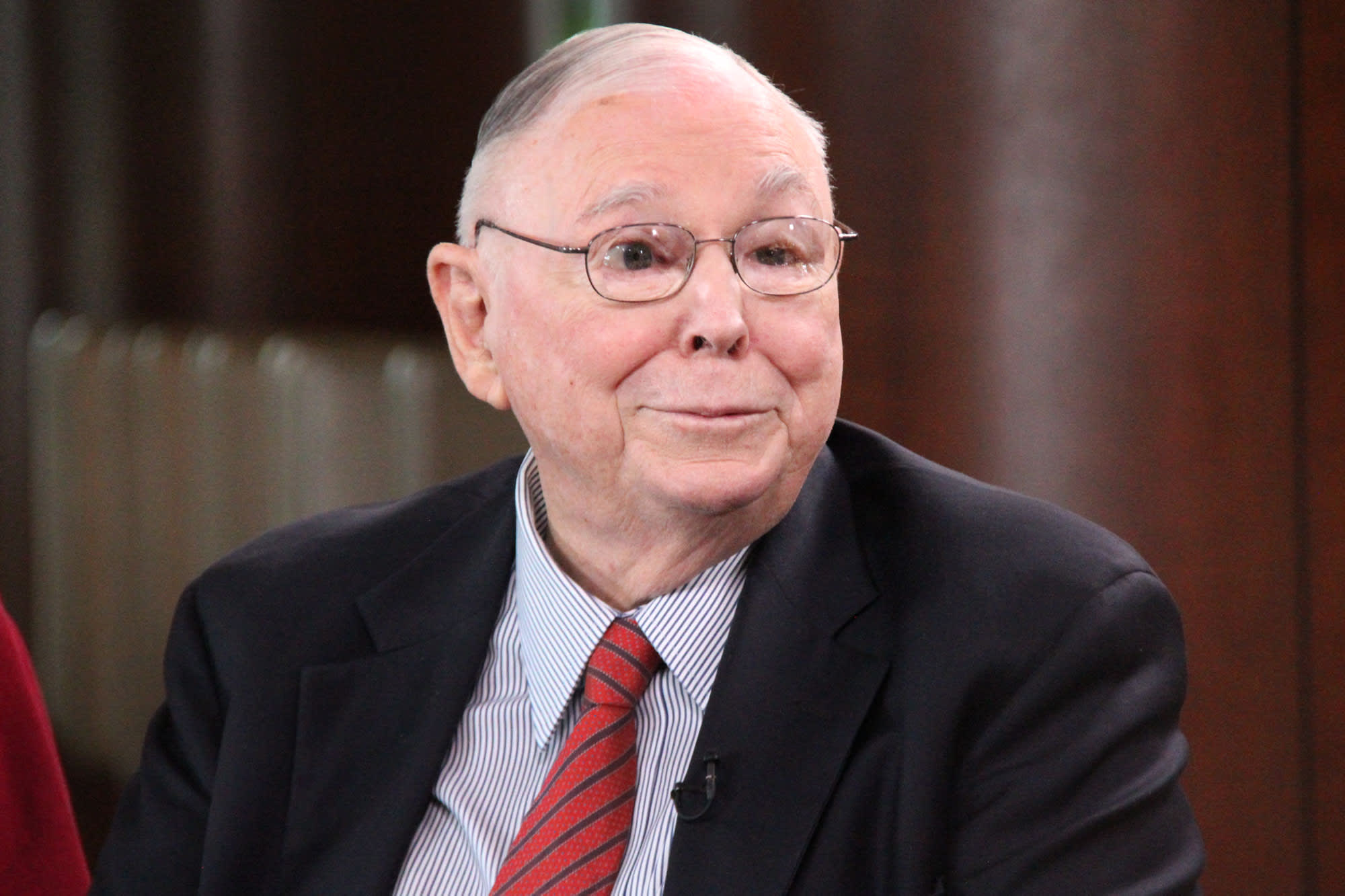 Munger wishes cryptocurrencies had never been developed
Charlie Munger, a billionaire investor, is still not a big supporter of Bitcoin.
'I wish they'd never been invented,' Munger said at the Sohn conference in Sydney on Friday, according to the Australian Financial Review.
Asked if he had any admiration for China, Munger replied, "I think they made the right decision by simply banning them."
The cryptocurrency market temporarily surpassed a market value of $3 trillion in November, and leading coins like bitcoin hit new highs this year, spurring a boom in interest in digital assets.
For the 97-year-old Berkshire Hathaway vice chairman, this position is nothing new. According to Munger, the Covid-19 pandemic made him loathe bitcoin even more in May at Berkshire's annual shareholder meeting.
In response to the bitcoin success, he declared, "Of course I hate it." Not only does it make kidnappers and extortionists so much easier to get their hands on your extra billions of billions of dollars, but I don't enjoy just handing over your extra money to someone who just manufactured a new financial product out of thin air.
According to Munger, "I think I should say modestly that the whole damn development is disgusting and contrary to the interests of civilization."
Munger, of course, would be opposed by bitcoin advocates. Some people feel that bitcoin can be utilised as a form of inflation protection because of its role as a store of value. According to these proponents, bitcoin is a safe and secure peer-to-peer currency.
Munger, on the other hand, has often slammed bitcoin for its volatility.
"It's really kind of an artificial substitute for gold. And since I never buy any gold, I never buy any bitcoin," Munger said at the annual shareholders meeting for the Daily Journal in February. "Bitcoin reminds me of what Oscar Wilde said about fox hunting. He said it was the pursuit of the uneatable by the unspeakable."
According to Coin Metrics, Bitcoin is currently trading at $56,085, with a market value of more than $1 trillion.