Thief's Shalebridge Cradle mission taught me to fear asylum/orphanage combo platters
The last (good) Thief game, Thief: Deadly Shadows, came out 16 years ago and I adored it. Still do. There's something deeply empowering about being fully invisible in the shadows, smacking armored guards in the back of the head and dousing torches with fancy water arrows. Playing as Garrett, the agile and greedy titular hero, I feel like a stealing machine. There's nothing that can stop me from filling my pockets with as much gold as possible before leaving the scene without a trace.
Nothing except a down-to-my-core fear of ghost orphans.
The best moments in the Thief franchise have always revolved around doing, well, thief-y things. For example: There's a castle having a fancy party and you've gotta skulk in the shadows, snagging diamond necklaces and golden goblets. Perfect Thief level. But in the first Thief, things went a little awry when the developers thought it'd be fun to send you into a crypt to fight skeletons and various other beasties. No, not why I'm here, folks. I'm here to steal doubloons and not get my hands dirty, not punch goblins in the face.
Later Thief games learned this lesson, removing much of the required face-to-face combat in favor of letting you role-play as the sneakiest damn thief in the world. Thief: Deadly Shadows, the best of the bunch, deemphasizes the supernatural, instead opting for a more grounded portrayal of a London-esque city during the Victorian era.
So I'm 80% of the way through the game and things are going great. I've stolen more loot than I can fit in my house and I'm drowning in fancy arrows and potions
And here come the ghost orphans!
The mission that has stuck with me for the last 16 years is called "Robbing the Cradle." It's set in a place called Shalebridge Cradle. In the mission briefing, I learn that it "used to be an insane asylum and before that it was an orphanage." Yes, you read right, it's an abandoned insane asylum built inside ruins of an abandoned orphanage. Coooooool.
Things start out fine. You head into the Cradle and start exploring, finding various notes to discover the horrible backstory of this place. Typical stuff: murdered orphans, fires, human experimentation, that sorta thing. The world of Thief is filled with awful stuff, so none of this is too shocking. And that's when the level kicks into high gear.
Throughout most of Deadly Shadows, you'll hear guards chatting with one another, beggars asking for change, or aristocrats wondering where to store their valuables. It's a quiet game but it doesn't feel lonely. You're always within arms reach of people going about their daily lives.
Not so in Shalebridge Cradle. You could hear a pin drop in this place. Every step you take echoes through the halls like a cymbal crash. Every door creaks open like a jackhammer. There's nothing else to distract you from just how loud you're being.
Twenty minutes into exploring the Cradle, I haven't seen another soul and the tension continues to build. I start hearing whispers and baby cries in the distance. Shit.
After 25 minutes, I start thinking that maybe this whole level is just empty, meant to creep me out with audio design and the story of a tortured orphan kid.
And then I turn a corner. Before me lies a reception desk, behind it a large, gloomy window looking out on a dark evening. And something walks in front of the window.
That's it. There was no fireball hurled my way, no glowing eyes in the distance, just a silhouette passing in front of a window for two seconds.
I lose my shit. I'm not even 100% sure I see something but I'm paralyzed at the prospect. I stand there for a solid 10 minutes, waiting to see if they'll return. They do not. My exploration slows to a crawl. I'm sweating.
I explore deeper, reaching the Inner Cradle, and everything goes south. Suddenly folks in straight jackets with cages around their heads are lurching through the halls. Are these the ghost orphans? No, I suppose not. They seem too tall.
I finally have some company, but I'm yearning for quieter times when my face wasn't getting ripped off by these straight jacket fools. It's a tonal shift where I went from being creeped out of my gourd to running for my life.
As for the ghost orphan who really wants me to free her soul from this place … does she not realize I've got taller fish to fry? But fine, I take on the task as the girl leads me from one creepfest to the next, flipping switches and turning keys in various parts of this haunted shitbox of a house.
The only way I can leave is to travel back in time and fool the house (yes the house is sentient) into thinking I leapt from a window to my death. I make a mad dash, dodging cage-heads and random ghost guards along the way, leaping out the top window at a dead sprint. Not exactly a heartwarming end but it does manage to free me from the clutches of this horror show of a level.
Deadly Shadows came out in 2004, alongside GTA: San Andreas and Burnout 3: Takedown. The idea of making a large chunk of your game without a single enemy, relying solely on creepy audio design and lighting to sell the mood, was pretty revolutionary at the time. Hell, even Doom 3 didn't have the guts to go that long without an enemy. These days it's a pretty standard trick, highlighted by games like Outlast, Amnesia, and even Gone Home, but back then it was bold, new, and goddamn terrifying.
Maybe I'm due for another trip to visit the ghost orphans? Uh, hard pass.
Halo Infinite Tactical Ops and Cyber Showdown Event Rewards Leak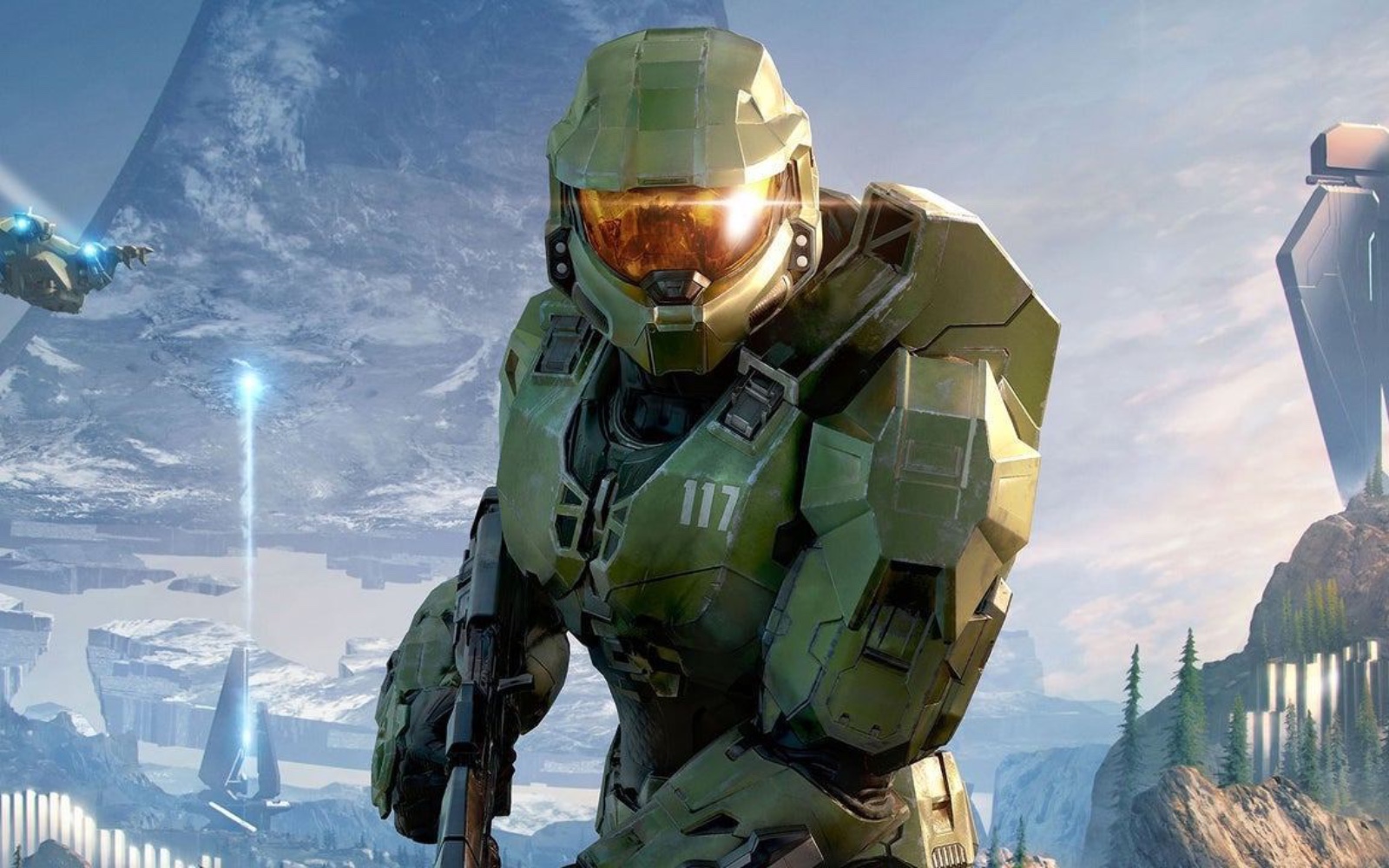 Halo Infinite Tactical Ops and Cyber Showdown Event Rewards Leak
For those who are curious about the future of Halo Infinite events and the exclusive cosmetics they contain. The list of available rewards for both Cyber Showdown and Tactical Ops has been leaked on the internet. Though a list of probable unlocks is provided, there isn't much information about what playlists will be included with those two events, or whether or not those playlists will be exclusive. This is significant since the Fiesta playlist was an important aspect of the Fracture Tenrai event, dictating the mode in which players had to grind in order to win event-related goodies.
Halo Infinite's multiplayer mode is gaining traction on a variety of platforms, including Xbox and Steam. Though the game's reviews have remained favorable, praise has been heaped on the inspiration it garnered from classic Halo from Bungie's heyday. As a result of aggressive microtransactions and slow-to-unlock cosmetics included within the game's battle pass, the developer 343 Industries is grappling with complaints concerning the game's multiplayer section.
All of this is due to the multiplayer element of the game being free-to-play. Aside from responding to and dealing with player feedback, the Dev team's methods for maintaining player interest revolve around the time-limited event that they have planned for Season 1, in which players can earn exclusive emblems, armor colors, and new paints for their weapons throughout the event's duration.
However, as can be seen, leakers have already obtained the list of possible awards for two future Halo Infinite events. The two are Cyber Showdown and Tactical Ops, as indicated above. In comparison to Fracture: Tenrai, both events are only two weeks long and do not include any further reruns. However, as a result, they have a far narrower list of available awards, with only 10 tiers instead of 30. Cyber Showdown is said to have its own playlist, featuring King of the Hill (a return mode from previous Halo games), One Flag, Capture the Flag, and Slayer in rotation. But there was no mention of a Tactical Ops playlist in particular.
According to the framework of Fracture: Tenrai, increasing the ranks of both events' list of rewards will include fulfilling certain event tasks during the event's lifetime while playing on the specified playlists released concurrently with the event. Given the number of obstacles mentioned by players when it comes to finishing the Ultimate challenge for Fracture: Tenrai, it's conceivable that obtaining all of the rewards won't be easy for everyone.
Halo Infinite's multiplayer mode is currently available on PC, Xbox One, and Xbox Series X|S. While the Campaign mode is set to be released on December 8th.
Halo Infinite: How to Fix User is Banned Error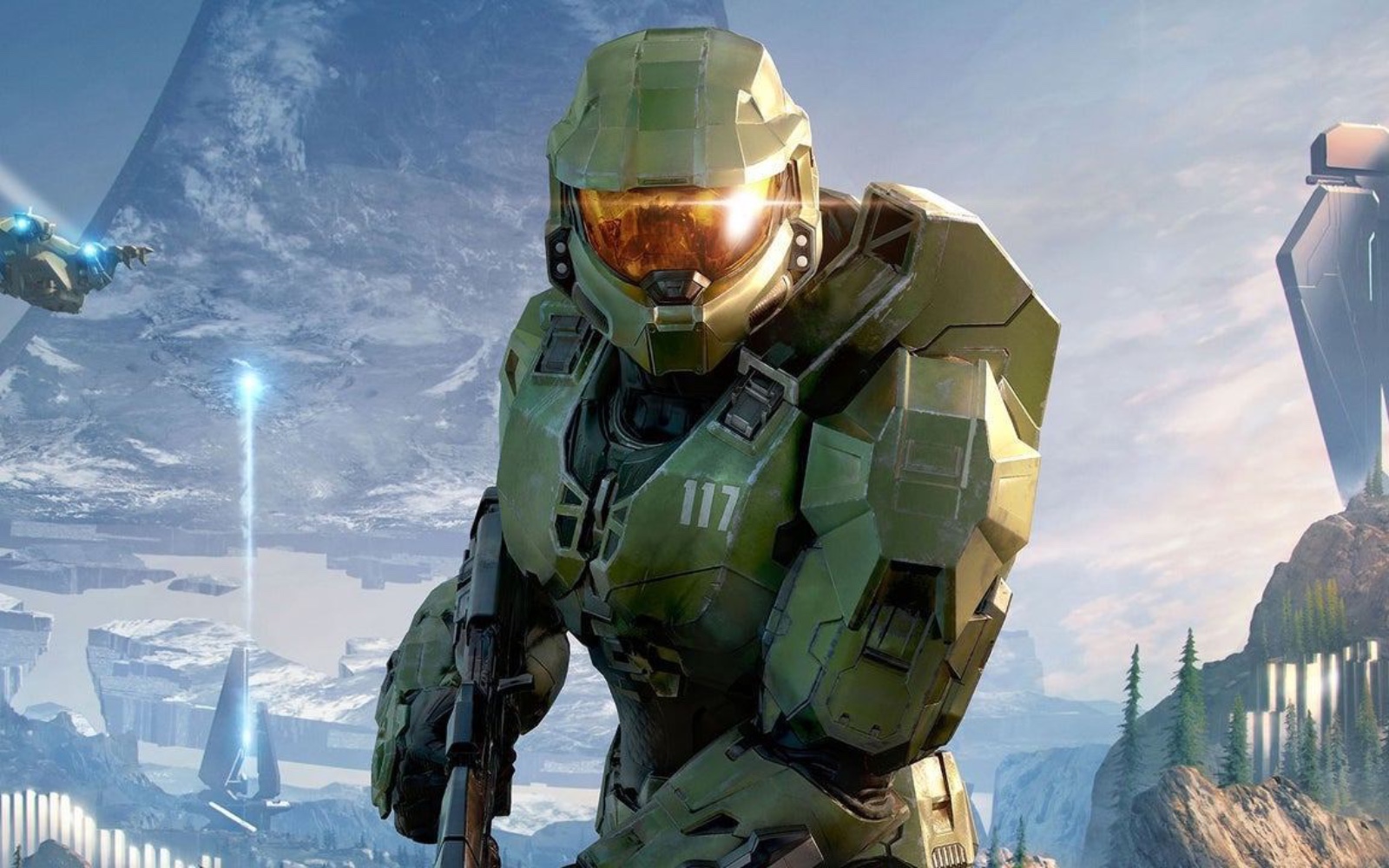 Halo Infinite: How to Fix User is Banned Error
Halo Infinite's multiplayer component was released earlier this month, and enthusiastic fans from all around the world have flocked to 343 Industries' next Halo edition. The latest update includes a slew of new features, as well as a Halo Infinite battle pass in which players can earn XP toward brand-new spartan customization items. Players have been encountering problems for being 'banned' after most likely exiting matches early. This article will walk you through how to solve the 'user is banned' error that players have been encountering in Halo Infinite. The game itself has a tonne of new gameplay to explore, and it has the grandiose feel of the classic Halo games. It's time to dust off your gear and reclaim your place in the landscape.
Halo Infinite User is Banned Error Explained
In most cases, the error is correct when it appears. It has to do with the developer's tactics for putting in place a system that makes players who leave matches early reflect about their actions before joining another one. However, there are moments when it is out of your control whether or not you can stay for the entire game, and that is just great! For this reason, the system is equitable, and additional debate on this topic will follow.
Another reason you may be getting the problem while utilizing all of the game's weaponry is that you may have broken the game's terms of service and thus been banned from the online aspect of the game. If you believe there has been a mistake, you may be able to resolve the issue by contacting the creators directly. However, the most typical cause of the issue mentioned above can be resolved by simply waiting.
How to Fix the User is Banned Error in Halo Infinite
You should be able to figure out what your specific problem is after going through the explanations for the mistake. If you left a game early, the following information will assist you in correcting the fault in the game. To begin, the game employs a timeout system that will occur if you quit a match early, displaying the error message described above. The particular timings change depending on how frequently you have left a match early, and are as follows:
First time you've left a match early — 5 minutes
Second time you've left a match early — 15 minutes
Third time you've left a match early — 30 minutes
Fourth time you've left a match early — one hour
Fifth time you've left a match early — three hours
Sixth time you've left a match early — sixteen hours
As can be observed, the timeframes grow dramatically depending on how often you leave a match early. As a result, staying through matches will prevent the issue from reoccurring. There's plenty to do in Halo Infinite, whether you're using full cross-play functionality or simply immersing yourself in the game.
Forza Horizon 5: How to Repair Car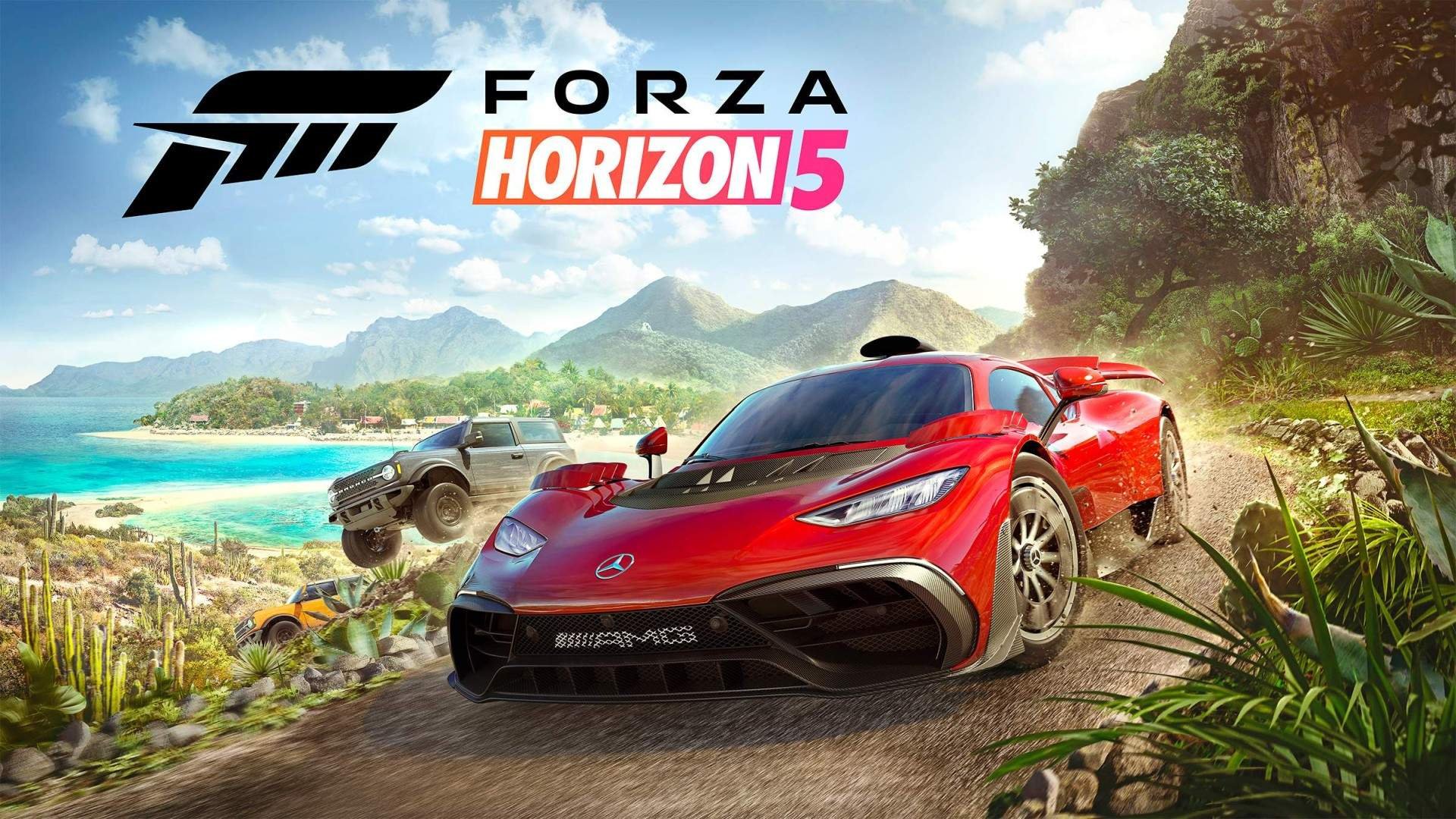 Forza Horizon 5: How to Repair Car
Driving a magnificent Ferrari around the Mexican landscape in Forza Horizon 5 may seem like a smart idea at first, but after it becomes dusty and shows every unintended crack and dent, gamers may wish to fix and clean their vehicle.
Any of Forza Horizon 5's 500 vehicles can collect dirt and damage, but they can all be fixed instantaneously with a button push. There's also the option to fully disable cosmetic harm.
How to Repair Car in Forza Horizon 5
To repair a car in Forza Horizon 5 and restore its aesthetic damage, players must first engage Photo Mode on the d-pad, then press LB. On a PC, press P to enter Photo Mode, then R to repair a car. For PC, this is the default key binding. Players should check their personal settings to see what key they have mapped Photo Mode and mending cars to if it has been altered.
This will immediately reset any damage or remove any dirt that has gathered when driving off-road automobiles in Forza Horizon 5. While some may prefer this look, others may find it inconvenient to have to reapply cosmetic damage every time a crash occurs. Thankfully, there is an option to totally disable cosmetic harm.
How to Turn Off Cosmetic Damage in Forza Horizon 5
Players should pause the game and go to the "Settings" menu in the "Campaign" tab to turn off aesthetic damage and eliminate the requirement to repair cars in Forza Horizon 5. Select "Difficulty," then adjust "Damage and Tire Wear" to "None" in the "Damage and Tire Wear" section.
In Forza Horizon 5, no matter how many times players crash during Danger Signs or how much dirt they collect while attempting Drift Zones, their cars will still appear as nice as they did when they initially obtained them. If the players change their minds later, they can easily revert to this option.
One of the numerous hidden features in Playground Games' newest addition into the genre is the ability to turn off cosmetic damage. In Forza Horizon 5, players can additionally drop a car's roof and switch to launch control if they're driving the right vehicle.
In Forza Horizon 5, using launch control is especially useful while attempting to set a fast time in Drag Races. Players can look fantastic while rocketing along a drag strip or any other region of the enormous Mexican terrain with cosmetic damage switched off.