The Witcher season 2 release date, cast, and more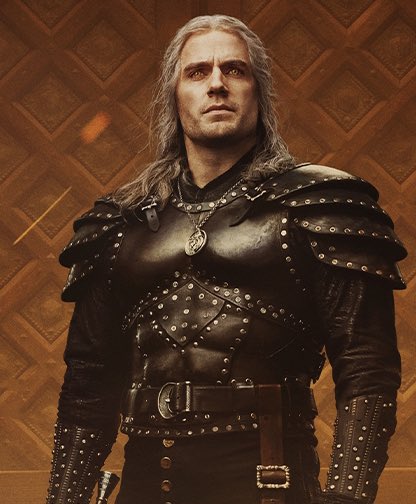 The Witcher season 2 release date, cast, and more
Season 2 of The Witcher is almost here. With only two months to go, it's past time to get everyone on board for Geralt's next Netflix adventure. There's something here for newcomers to The Continent and Witcher vets alike, from brand new trailers, revealed at Tudum to talk about timeframes and even what book the first episode of the second season will adapt.
The Witcher season 2's key theme is that the series will be larger and better than the first. There are various new characters to meet, including Vesemir, played by Kim Bodnia. We also spoke with showrunner Lauren Schmidt Hissrich on how much cleaner things are this year. Jaskier has also returned. So get ready for some coin tossing and earworm crooning. You've been given a fair warning.
The program is based on Andrzej Sapkowski's Witcher books (rather than the games, which is how we first met Geralt and his companions), and the first season began with a jumbled collection of vignettes. We may expect a more linear approach in the second season, as Geralt and Ciri explore their entwined fates.
Covid-19 precautions hindered the development of The Witcher season 2, although it was completed in April 2021 and is now in post-production. Here's all we know so far about The Witcher 2 and what to expect.
Season 2 of The Witcher will be released on December 17th
During WitcherCon, the release date for Season 2 of The Witcher was confirmed. It will be released on December 17th. The first season was released two years ago on that date, but the longer gap shouldn't worry fans. Lauren S. Hissrich, the showrunner, previously stated that the extra time was only good for the program and that she wanted to make the most of it "Ensure that everyone on our team has enough time to complete their tasks to the best of their abilities. So, for Season 2, we're making sure we have a lot of built-in cushion time so we don't have to rush anything."
The date was confirmed in July at WitcherCon, and it places the second season two years after the first, which came out in December 2019.
Due to the Covid-19 pandemic, production for The Witcher season 2 was delayed a few times. During the first few months of the pandemic, Netflix halted production on all of its series. The Witcher ensemble reunited on set on August 17, 2020, although filming was delayed in November 2020 due to the positive test results of four crew members. It was restarted, however, Henry Cavill had a minor injury onset in December 2020, which postponed filming once more.
Season 2 filming finished in early April 2021, and Hissrich revealed in May that Netflix was "deep into post-production" on the second season.
The Witcher season 2 trailer
Ciri's journey after reuniting with Henry Cavill's Geralt is chronicled in the first full Witcher season 2 trailer (which you can see above). The Child of Surprise is heading to Kaer Morhen to help other Witchers, notably, newcomer Lambert, develop their skills.
Much of what made the first season so popular is still present: the sound of swords clashing and creatures lurking in the shadows will be enough to get most fans back in. Yennefer, thankfully, has returned as well. Thankfully, her disappearance at the Battle of Sodden Hill was not deadly. But now that we're only in one timeline, it's unclear whether her path will cross with Geralt again.
In addition, the new trailer (below) released at Netflix's Tudum event shows more of Geralt's journey to Kaer Morhen. He even runs into a handful of his fellow witchers, including his mentor Vesemir, as expected.
The Witcher season 2 cast
The Witcher season 2 cast has been revealed, with a slew of new characters to look forward to. Geralt (Henry Cavill), Yennefer (Anya Chalotra), and Ciri (Freya Allan), as well as the great Jaskier, all make appearances (Joey Batey). MyAnna Buring reprises her roles as Tissaia, Filavandrel, Murta, Jeremy Crawford as Yarpin Zigrin, Eamon Farren as Cahir, Mahesh Jadu as Vilgefortz, Terence Maynard as Artorius, Lars Mikkelsen as Stregobor, Mimi Ndiweni as Fringilla Vigo, Royce Pierreson as Istredd, Wilson Radjou-Pujalte as
The new acquisitions, on the other hand, could be the most significant. Kristofer Hivju, who played Tormund Giantsbane on Game of Thrones, is undoubtedly the most recognizable face. Nivellen will play a man who has been transformed into a monster. Here's who else is coming to The Continent with him.
Yasen Atour as Coen
Agnes Bjorn as Vereena
Paul Bullion as Lambert
Basil Eidenbenz as Eskel
Aisha Fabienne Ross as Lydia
Mecia Simson as Francesca
Kim Bodnia as Vesemir
Those who are familiar with the Witcher universe may notice a new name. Due to schedule issues, Thue Ersted Rasmussen has been replaced as Eskel by Basil Eidenbenz, Geralt's fellow witcher.
Check out our explainer on the new characters coming to The Witcher for more information. Carmel Landiado will play Violet, according to Deadline, who is described as "a young girl whose cheerful and whimsical appearance is a façade for a wiser and more vicious character."
Violet isn't based on anything in the books or games, and Laniado's casting is still up in the air. That's definitely one to keep an eye on.
Philippa Eilhart, who will be played by Cassie Clare in The Witcher Season 2, will also be joining the cast. Philippa is a powerful political figure in the source material, and she and Yennefer have a tense relationship.
Phillipa will be accompanied by Geralt's mother-figure Nenneke, played by Adjoa Andoh from Bridgerton, as well as spymaster Dijkstra, played by Graham McTavish from The Hobbit. Liz Carr will play Fenn, Simon Dallow will play Codringher, Kevin Doyle will play Ba'lian, and Chris Fenton will play Rience.
Vesemir is likely the most important of the new cast: the character was first presented in the animated feature Nightmare of the Wolf, so it's an excellent place to start learning about Geralt's mentor before his live-action debut.
Season 2 of The Witcher introduces new characters and monsters
Things were brought back to the present day, stories converged, and Geralt reunited with Ciri at the end of The Witcher's first season. Although details are scant, it looks like the fundamental theme of The Witcher season 2 is to make things leaner, tighter, and a lot plainer.
Season 2 will "dive into The Blood of Elves, and beyond," according to Hissrich in the behind-the-scenes film. That's the third book in the Witcher series, but as you'll see below, it's far from the only source of inspiration for season 2.
In an interview with GamesRadar+, Hissrich teased the upcoming season (and its interactions), saying, "What's fantastic about season two, I can tell you, is that, in what we've written, the story gets much more focused." Because all of the relationships that we've been building up in season one start to come to fruition in season two, there's a stronger drive in the tale."
"Characters start meeting and interacting more," Hissrich continued. This works out occasionally. It doesn't always work out. But it's almost as if all of the building pieces we put in place for the world are finally starting to come together into something more tangible."
While the first season covered most of Andrzej Sapkowski's short story collection The Last Wish, it has now been revealed that the second season will adapt his short story A Grain of Truth. "It's a story about a father and daughter reuniting in a place that doesn't feel entirely comfortable for them," Hissrich said as she broke the news. And, of course, we really get into Nivellen, who is performed by Kristofer Hivju, who is exceptional. We also get to learn more about his character and past thanks to Geralt. It's the ideal start to Season 2 since it's about family, secrets we hold from each other, and the monsters we harbor at times."
Those who have read the book from cover to cover, on the other hand, might want to hold off on assuming they know the meat of The Witcher season 2 tale. That's because, as they did in The Blood of Elves, Geralt and Ciri will reportedly travel to Kaer Morhen, the witchers' ancient home.
What can we expect from Geralt during his stay? Well, he'll be a little more conversational. "I figured it would be best if he spoke less because he appears to think more. That was the plan back then "At WitcherCon, Cavill stated. "However, in the season 2 scenario, he is in Kaer Morhen, his home area, among the people he knows, and I was told to be verbose and academic since that is who he is. He isn't a thug."
Cavill added: "It is very easy to fall down the line of him being the grumpy snowman and there is a comedy aspect to that, and I wanted to lean away from it in season 2."
Hissrich has just thrown out some additional season 2 story details, notably in relation to two of last year's more nasty characters. "In [The Witcher season 2], I can't wait to learn more about Cahir and Fringilla, who they are, why Nilfgaard is essential, and where they'll go from here." On Twitter, Hissrich stated. "It's one of the highlights of the new season for me."
A single page from the script, which teases a monster stalking an impoverished merchant and his family, has been posted by Netflix. Geralt appears to be speaking to the figure through a voiceover. In fact, this season, we should expect Geralt to speak a lot more. That is if Henry Cavill is to be believed.
Here's our guide to The Witcher novels, including the recommended reading order and how they compare to the Netflix series as well as the games if you want to learn more about the source material (which might just give you a hint about The Witcher season 2 storey).
The Witcher season 2 episode count and episode titles
There's also confirmation that The Witcher season 2 will have eight episodes, which is the same as the first. Each of the following directors will direct two episodes: Stephen Surjik, Sarah O'Gorman, Ed Bazalgette, and Geeta V. Patel.
There's also a sneak glimpse at the names of seven of the eight episodes. We won't be able to map out the entire season with them, but expect Kaer Morhen to make an early appearance, as well as the horrible events of A Grain of Truth, in the first half of the season.
Episode 1: "A Grain of Truth"
Episode 2: "Kaer Morhen"
Episode 3: "What is Lost"
Episode 4: "Redanian Intelligence"
Episode 5: "Turn Your Back"
Episode 6: "Dear Friend"
Episode 7: "Voleth Meir"
Episode 8: TBA
Singapore has suspended a crypto-exchange, Over a disagreement with K-pop group BTS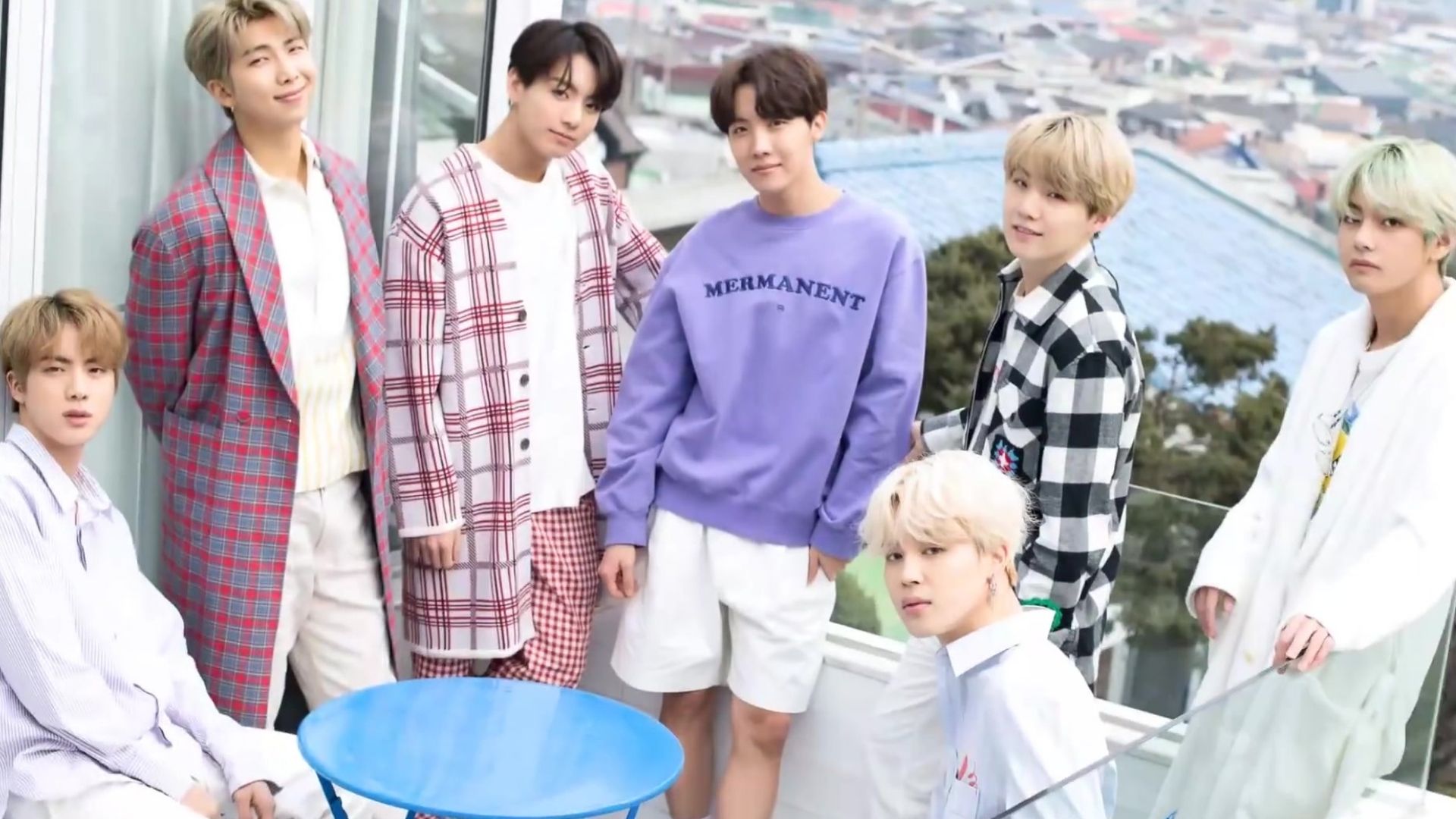 Singapore has suspended a crypto-exchange, Over a disagreement with K-pop group BTS
Singapore's banking watchdog has halted a popular digital currency exchange over a crypto pension programme linked to South Korean boy band BTS.
Singapore's decision to stop Bitget's local activities comes as the city-state strives to become a worldwide cryptocurrency hub.
BTS's agency Hybe threatened Bitget with legal action in October for the promotion of Army Coin, named after the group's ardent fans BTS ARMY. Who made the coin is unknown.
"so they do not have to worry about surviving but instead let them do what they desire to do" the platform advertised Army Coin. Hybe stated the coin is unrelated to BTS.
The episode shows the difficulties regulators face in controlling the crypto business as regular investors accept digital currency.
Barcelona star Andrés Iniesta was criticised last week for promoting the world's largest crypto exchange on Instagram.
Singapore, a financial and free-trading port, has been more open to technology than regional rivals Hong Kong and Tokyo.
The Monetary Authority of Singapore has awarded Binance, Ripple, and Coinbase licences to serve retail and institutional clients.
Bitget had been exempted until July, according to a source familiar with the case. Bitget and the MAS refused to elaborate on the basis for Bitget's exclusion.
Bitget's services were still available in Singapore until late November, when it promoted Army Coin and claimed MAS clearance on its website.
After being notified by the Financial Times, the company removed the MAS logo from its site and prevented Singaporeans from using its app or website. Bitget still claims US, Canadian, and Australian licences.
Army Coin has since been listed on CoinTiger, another Singapore-based cryptocurrency market. The coin "exists for the good of BTS" and will "truly support them financially", according to CoinTiger.
Courtney Love claims to have Elon Musk's mysterious emails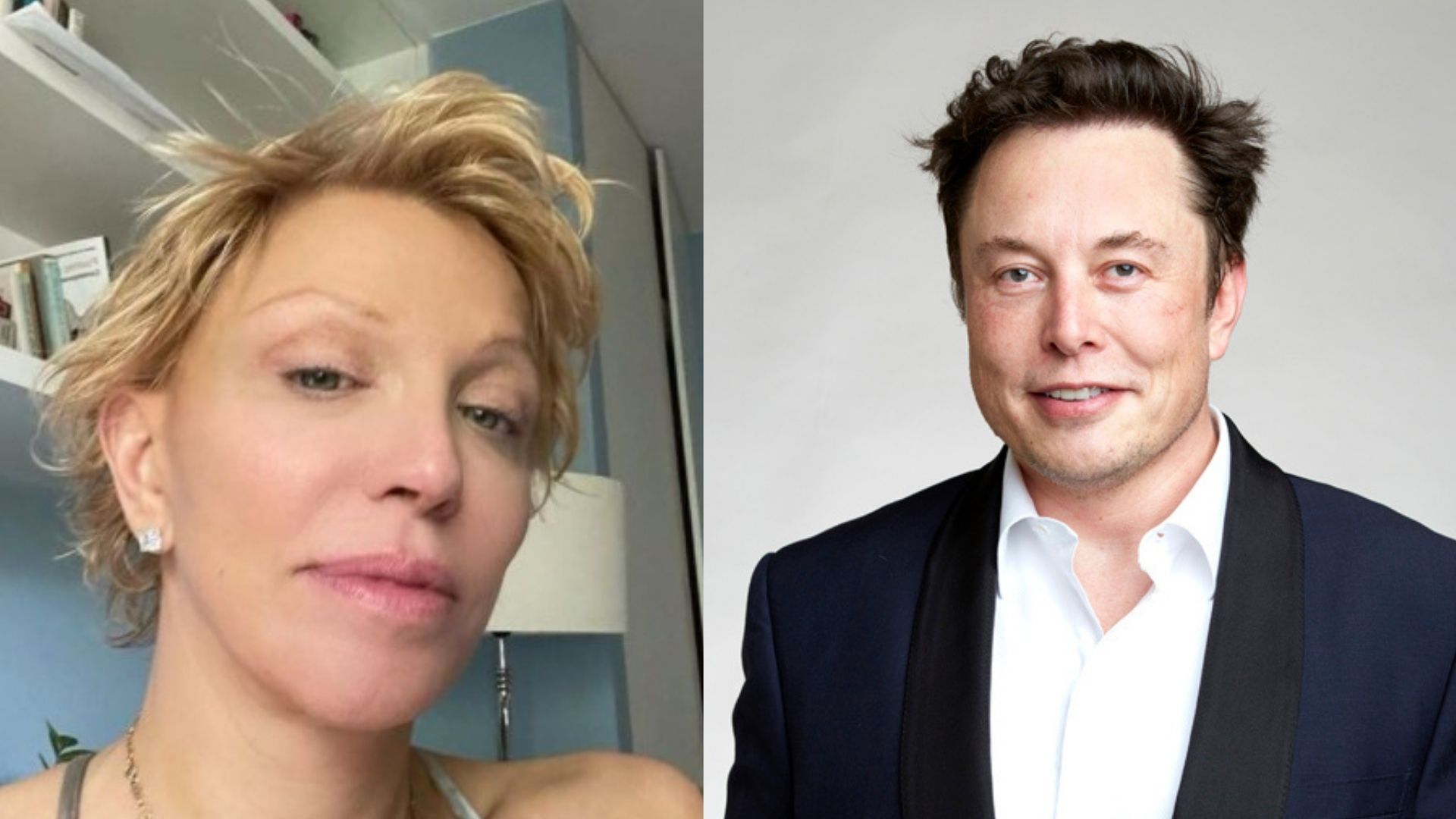 Courtney Love claims to have Elon Musk's mysterious emails
Famous grunge vocalist Courtney Love tweeted a vague threat this week that includes Elon Musk's private emails, Bernie Sanders, and a character from the show "Succession."
You may recall Elon Musk's November under-the-belt jab at Senator Bernie Sanders.
To an 80-year-old lawmaker, he said, "I keep forgetting that you're still alive."
In addition to offending Musk fans, the statement insulted a man who, according to The Hill, is currently trying to help Alzheimer's patients afford treatment.
So what does this have to do with Courtney Love? The 57-year-old singer and actress, who was once married to late Nirvana lead singer Kurt Cobain, tweeted on Thursday something ambiguous and colloquial:
"You know your str8, male, PayPal mafia email group?" Love tweeted. "I was on bcc for MONTHS on that thing. With that information in mind, don't you think in a 'civilized society' one should embrace paying our fair share of tax? Don't pick on Bernie. It's Kendall Roy shit."
Was Love in a financial group chat with Musk, perhaps a decentralised autonomous organisation (DAO)?
Initially, she only said she was a "GOOD queen" and used the hashtag "#justpayyourtaxesbuddy." Reporters rushed to the star's aid in the replies. She later added more hot water to her tea spill.
"Mostly gross sex stuff, entitled dudes being suck ups/toadies," Love tweeted today. "I was sleeping w someone on it (Thielis not on it. So. Str8) it's not his fault I got BCC'd. I like Elon the few times we've met…"
However, Love later deleted that last tweet, along with several others she had recently sent.
Love also seemed to like Musk in 2017, when she praised a previous SpaceX launch.
Interestingly, while Love accuses Musk of tax evasion, the Daily Mail reported earlier this year that Love owed the state around $375,000 in taxes.
Peacemaker: Trailer, Release date and other details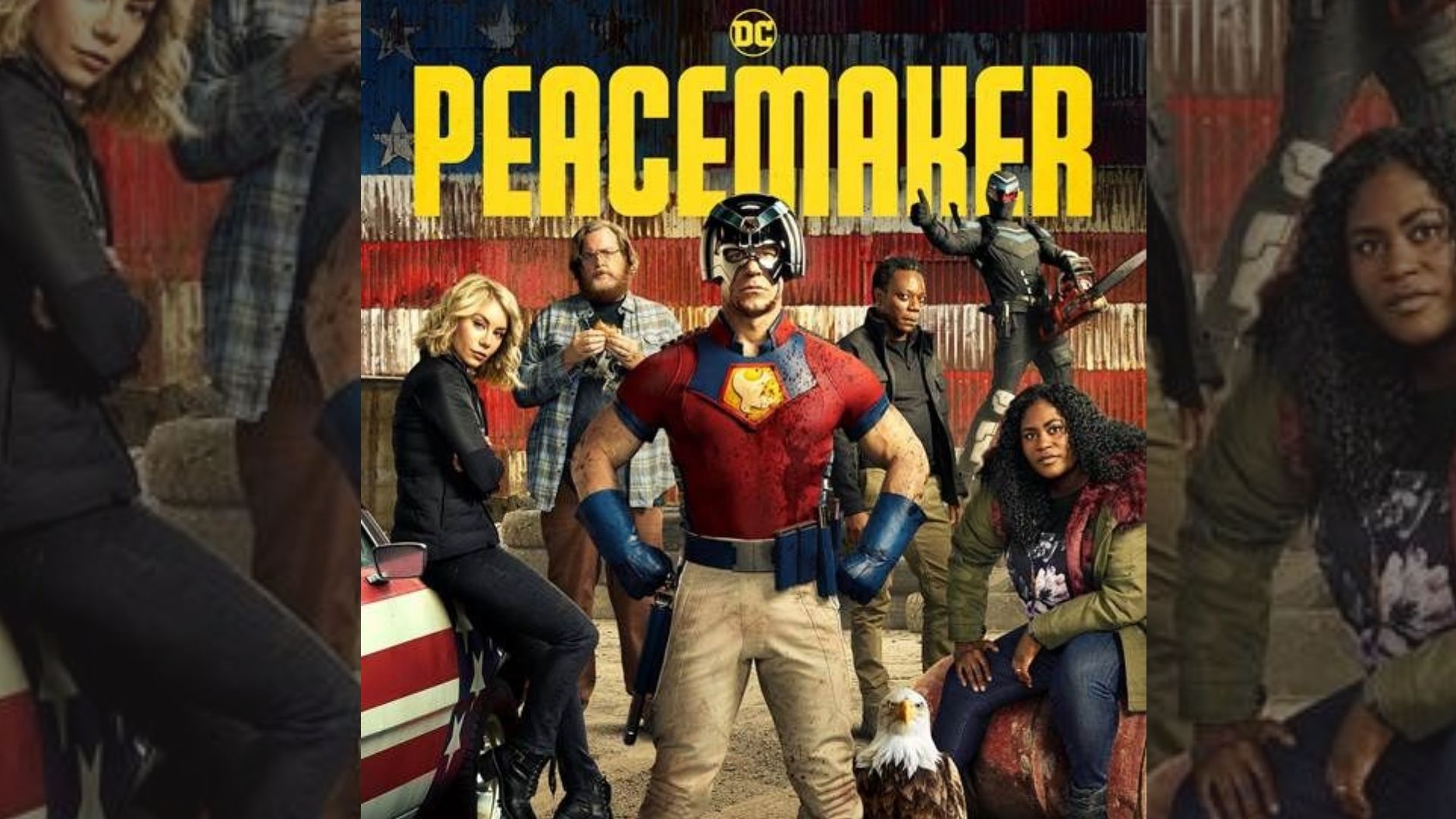 Peacemaker: Trailer, Release date and other details
Another trailer for James Gunn's The Suicide Squad spinoff, Peacemaker, starring John Cena, has been released ahead of the show's premiere on HBO Max next month.
"Peacemaker is an opportunity to delve into current world issues through the lens of this superhero/supervillain/and world's biggest douchebag." Gunn said when the series was announced. For a movie that also featured the kaiju alien starfish monster Starro the Conqueror, Peacemaker was hospitalised at the end of this year's The Suicide Squad. There's a sense in this trailer, however, that John Cena's Peacemaker is having second thoughts about his vow to keep peace at all costs, even if it means slaughtering men, women, and children in the process. Perhaps Peacemaker isn't ready to get all introspective right now, as the trailer suggests.
While Cena will reprise his role as Peacemaker, Steve Agee and Jennifer Holland from The Suicide Squad will also appear in the new series. Freddie Stroma and Chukwudi Iwuji star as Vigilante and Clemson Murn, respectively, on Gunn's show Peacemaker, which also features Danielle Brooks as a co-lead.
All eight episodes of the series have been written by Gunn, and he will direct five of them. Jody Hill (The Righteous Gemstones) and Rosemary Rodriguez will also serve as co-directors (The Walking Dead).
In the near future, HBO Max will be home to numerous major DC projects, including Peacemaker. Batgirl, starring Leslie Grace as the titular character, is also scheduled for release next year. HBO Max is currently developing the films Black Canary, Blue Beetle, and Static Shock.
On January 13th, 2022, HBO Max will air the series Peacemaker. Take a look at the latest Peacemaker trailer and poster.