The Trailer for 'The First Wave' Takes Audiences Inside New York's Worst affected Hospital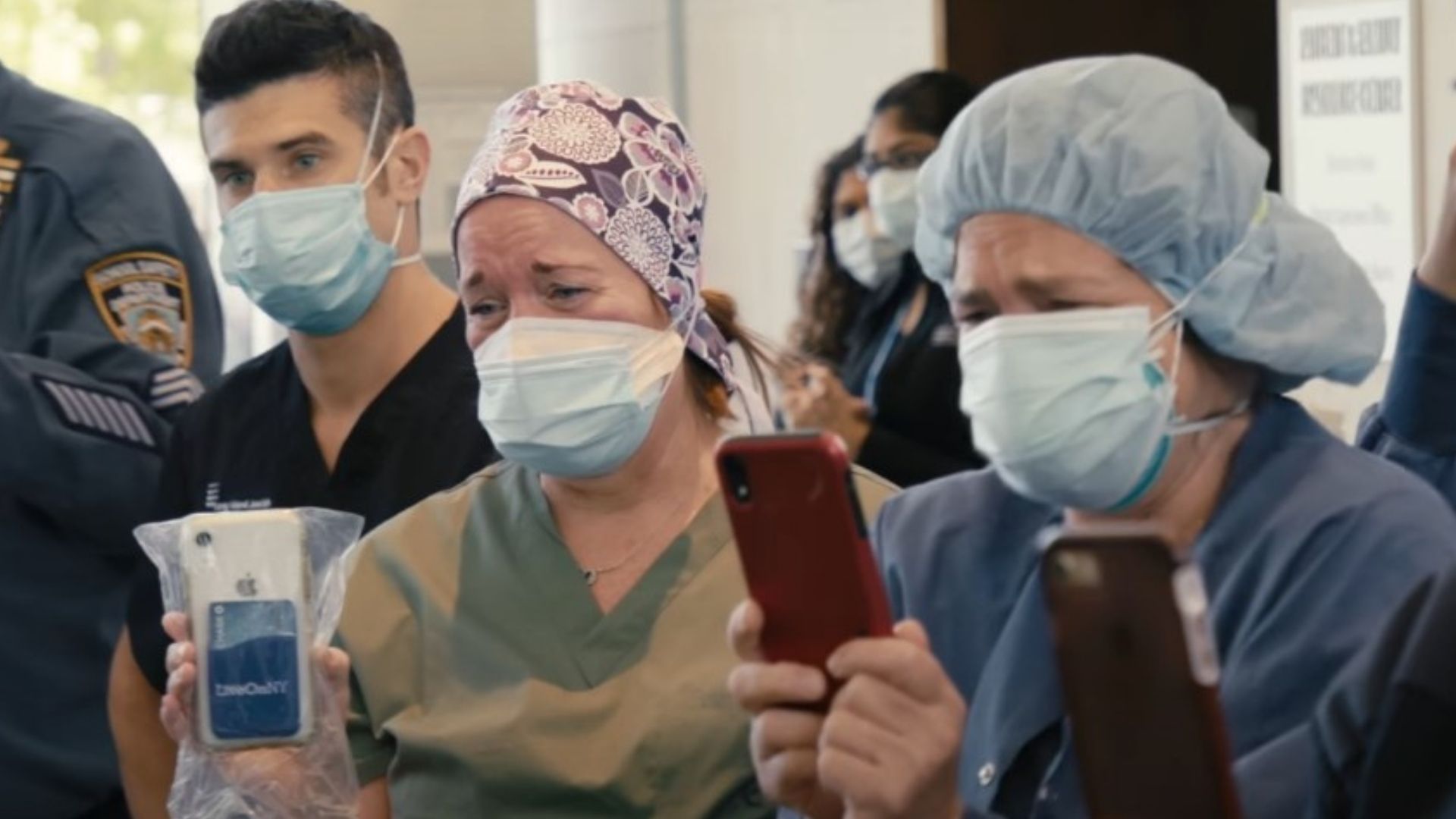 The Trailer for 'The First Wave' Takes Audiences Inside New York's Worst affected Hospital
On November 19th, the documentary will premiere.
National Geographic released the trailer for The First Wave, a heartbreaking new documentary, on Thursday. During the first four months of the COVID-19 pandemic, the documentary provides rare video access into one of New York's hardest-hit hospitals, Long Island Jewish Medical Center.
Matthew Heineman, an Oscar-nominated and Emmy-winning director, is in charge of the documentary. Under Heineman's production business Our Time Projects, the film is co-produced by Jenna Millman (The Boy From Medelln) and Leslie Norville (A Ballerina's Tale). The film had its world premiere at the Hamptons International Film Festival and has since gone on to win numerous accolades at film festivals across the country, including the David Carr Award at the Montclair Film Festival.
The First Wave follows doctors, nurses, and patients in the epicentre of the epidemic as they navigate the crisis, as portrayed in the trailer. The teaser also depicts key events from the early months of the epidemic, such as the George Floyd protests, as well as how they interconnect. When it came to filming the project, Heineman had this to say:
"I felt a deep responsibility to document this unprecedented moment in time, to put people in the shoes of those who lived it on the front lines. There are many things that I hope audiences take away from this film, but for me, it's a story about how people come together in times of crisis, it's about resilience, it's about the power of hope and the strength of the human spirit."
Dr. Nathalie Dougé and ICU Nurse Kellie Wunsch, as well as COVID-19 patients Ahmed Ellis and Brussels Jabon, are featured in the video as they risk their lives working to save others. Each scenario depicts the pandemic's emotional and societal effects on ordinary folks and heroes.
Heineman has been nominated for both narrative and documentary Director's Guild of America Awards, and is noted for his immersive technique. For his documentary Cartel Land, he received three Primetime Emmy Awards, and he has subsequently earned two Emmys and two DGA awards for separate projects. Heineman has "a unique talent for gripping and deeply intimate filmmaking that reveals the humanity at the heart of every story he tells. We couldn't think of a more urgent time to share this compelling and inspiring work of art with the world." according to Carolyn Bernstein, executive vice president of Scripted Content and Documentary Films for National Geographic. There is no better moment than now to share this fascinating and uplifting work of art with the rest of the world."
The First Wave is wrapping up its film festival tour and preparing to cap DOC NYC at the Beacon Theater. On November 19, the film will be released in theatres. The First Wave has a trailer that you can see below:
Moon Knight Release Date Revealed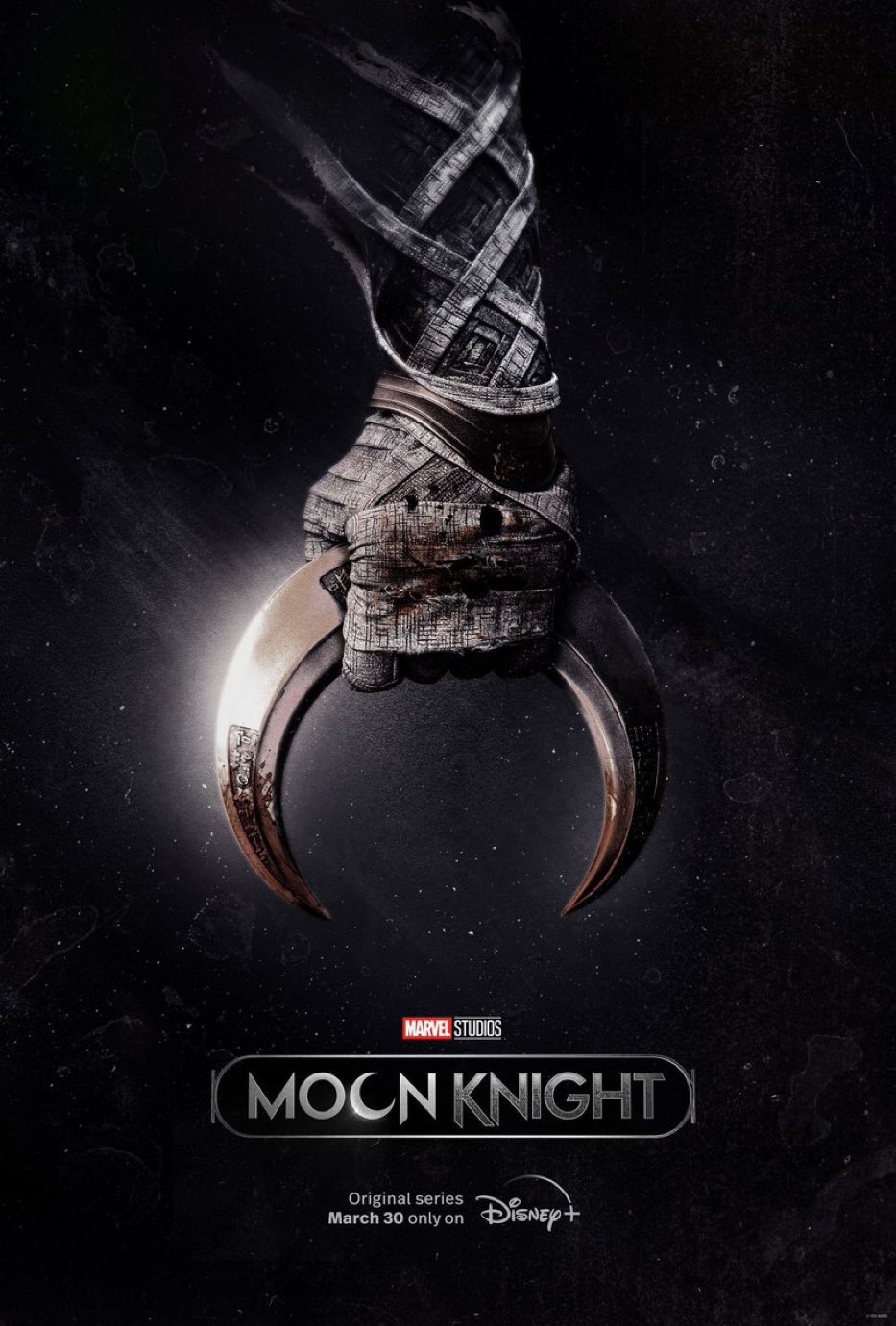 Moon Knight Release Date Revealed
The release date for Moon Knight has been set. ESPN broadcasters teased the appearance of the show's trailer during Monday night's NFL Wild Card game, revealing that the series will premiere on Disney+ on March 30th. While that's still a long time, Doctor Strange in the Multiverse of Madness will be released in theatres barely a month and a week after the Oscar Isaac-led program premieres on Netflix.
Despite the fact that nothing is known about the series, Isaac has stated that Marvel execs are enthusiastic about it.
"[Directors] Mohamed [Diab] and [Justin] Benson and [Aaron] Moorhead, they were so fantastic," the Ex Machina star said on a recent stop with Variety. "I couldn't believe my luck and how collaborative the situation was. I'm really excited and hopeful. I don't know if it'll work, we took some big swings, ya know! And even Kevin [Feige] said, 'I don't like to count my chickens before they hatch, I'm feeling good but you never know!' So hopefully it'll look as good as it felt."
He also stated that his time on the show was by far his favorite period of his career.
"A new globetrotting action-adventure series featuring a complex vigilante who suffers from dissociative identity disorder," the synopsis reads. "The multiple identities who live inside him find themselves thrust into a deadly war of the gods against the backdrop of modern and ancient Egypt."
On March 30th, Moon Knight will premiere on Disney+. If you haven't already joined up for Disney+, you may do so here.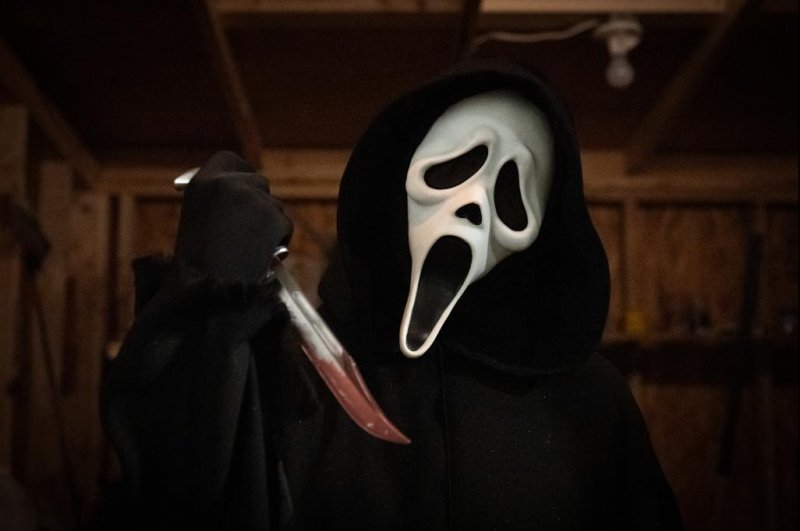 Scream Movie Review
The Scream franchise, created in 1996 by writer Kevin Williamson and filmmaker Wes Craven, resurrected the slasher film while respecting its conventions. A new generation of horror nerds devoured its meta-mischief and raked in $608 million worldwide. The new film, developed with Williamson's consent and dedicated to the late Craven, draws inspiration from the original but indulges in self-referential brilliance to the point of weakening the genuine fear impact.
"Oh my God, he's producing a sequel!" one of the frightened Californian youths exclaims, as the grisly murder rages on in suburban Woodsboro. "You really need some new material," a venerable figure tells the newest menacing voice on the other end of the phone line.
It's probable that some long-time fans will eagerly eat this playful new offering of nonstop murder and mayhem, which climaxes with a bloodbath in the exact same house where Sidney Prescott (Neve Campbell) took down the original killer behind the Ghostface mask in the first finale. But meta-horror riffs are a thing of the past, diluted by innumerable knockoffs.
The screenplay by James Vanderbilt and Guy Busick takes on toxic fandom in a new way. "Someone needs to defend the franchise!" shrieks a character while killing out others. "Hollywood has no ideas." Whether you find that humorous or its winking humor tiresome is a matter of personal taste.
It's impossible to care about characters whose lives are in danger as they pontificate on the differences between old-school and elevated art-horror. First target Tara (Jenny Ortega) begs not to be probed about the Stab franchise, which stands in for the Scream flicks here. Ask me about It Follows, Hereditary, or The Witch! "What's wrong with amplified horror?" asks another teen after three attacks, one fatal. Jordan Peele fucks rules!
A little goes a big way. Unlike the original Scream, where Jamie Kennedy's Randy Meeks dominated the discourse on horror tropes, practically everyone here weighs in.
Seeing Campbell in good form as Sidney, striding back into Woodsboro to accomplish unfinished business, is a delight. David Arquette plays former sheriff Dewey Riley, who has been fired from the force and is stewing in alcohol to calm his aching heart following his breakup with Gale. Two lovely reunion scenes use heartbreaking moments from Cox and Arquette's on-camera and off-camera romance. A few more familiar faces (and performers) make brief appearances, including a crucial character whose relationship to one of the newcomers drives the plot.
What a shame that new faces leave so little impression. After the attack on Tara, her estranged sister Sam (Melissa Barrera) returns to town with her boyfriend Richie (Jack Quaid), who claims not to know the Stab films but quickly learns about Netflix and fan forums. Randy's twin niece and nephew, Mindy (Jasmin Savoy Brown) and Chad (Mason Gooding), Chad's girlfriend Liv (Sonia Ammar), and Wes Hicks (Dylan Minnette) are among Tara's close-knit high school acquaintances.
Directors Matt Bettinelli-Olpin and Tyler Gillett handle the rising fear well as the CW-esque cast begins to fall like flies. The issue is that they can't stop talking about slasher movie narrative mechanics long enough for the tension to build. Ghostface's first few unexpected appearances are jarring. A violent, shrouded and masked monster lurking behind every door is teased by the producers with pointed music cues and pictures. That makes Ghostface's reappearances feel more like a game than a life-or-death encounter.
We're informed the killer always goes back to the past, so all roads point to Sidney and Sam, for reasons we won't discuss here. The clues as to the killer's identity are strewn with clever humor and just enough deception to make it entertaining, and the increasing string of killings doesn't skimp on the gore. But there's not much innovation to represent the franchise's evolution. While cellphones are ubiquitous, landlines still give the biggest spikes, and a family location app adds just enough suspense to avoid a knife-wielding.
"You know that time in horror movies when you want to holler at the characters to be wise and get the fuck out?" Sam asks her partner. This is it, Richie! You might want to yell at them to stop talking about horror movies and start planning how to dodge the killer — multiple killers, to be consistent with previous episodes.
The Babadook, Halloween, Friday the 13th, and Psycho are all referenced, including a shower scene. Sure, all that meta-playfulness is amusing. But the satire wears thin and interrupts the killing frenzy, making me wish I was watching one of the superior films addressed.
Release date: Friday, Jan. 14
Cast: Melissa Barrera, Kyle Gallner, Mason Gooding, Mikey Madison, Dylan Minnette, Jenna Ortega, Jack Quaid, Marley Shelton, Jasmin Savoy Brown, Sonia Ammar, Courteney Cox, David Arquette, Neve Campbell
Directors: Matt Bettinelli-Olpin, Tyler Gillett
Screenwriters: James Vanderbilt, Guy Busick, based on characters created by Kevin WilliamsonRated R, 1 hour 54 minutes
Golden Globes 2022: How to find results, watch, and the full list of nominees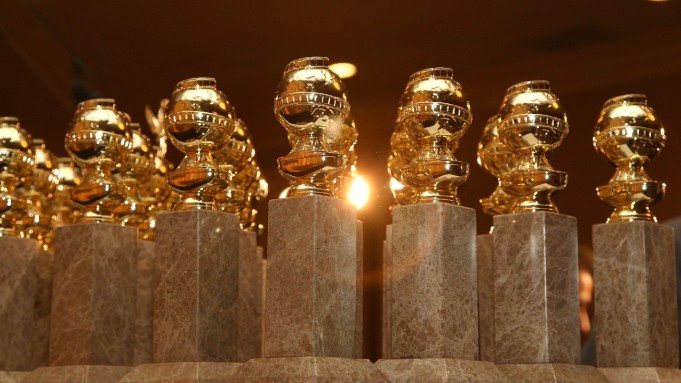 Golden Globes 2022: How to find results, watch, and the full list of nominees
You won't be able to watch the 79th Golden Globe Awards presentation, which takes place today, Sunday. Because of the uproar regarding diversity concerns with the Hollywood Foreign Press Association, the event will be private and will not air on NBC, according to the network. Last year, it was discovered that none of the HFPA's 87 journalists were black. "We are hopeful that we will be able to screen the show in January 2023, assuming the organization executes on its plan," NBC added.
The Golden Globes will still be held this year, even if you won't be able to watch them. Some of the year's largest and finest TV shows and movies, including Dune, West Side Story, Encanto, Squid Game, and Ted Lasso, are among the nominees.
Streaming services account for a large number of nominations. Netflix received 27 nominations for shows and movies. With 15 nominations, HBO and HBO Max were followed by Apple TV Plus (12), Hulu (10), Amazon (seven), Disney Plus (two), and Paramount Plus (one). Here's all you need to know about the Golden Globes in 2022, including the complete list of nominees.
What time do the Golden Globes start?
The Golden Globes will begin at 6 p.m. ET on Sunday, January 9th (3 p.m. PT).
How do I watch the Golden Globes?
You can't do it! The Golden Globes will not be shown on television or live streamed this year due to the HFPA scandal. WarnerMedia, Netflix, and Amazon Studios have also stated that they will not participate in any HFPA events until the situation is resolved.
How do I find out the Golden Globes results?
You can follow along with the results on CNET's live updates or on the Golden Globes' social media pages. The Golden Globes announced on Twitter that "we will be delivering real-time information on winners on the Golden Globes website and our social channels." You may also keep up with the Golden Globe Awards on their website.
The Golden Globes Awards also tweeted that all of the winners will be announced at 9 p.m. ET (6 p.m. PT).
Best motion picture, drama
Belfast
Coda
Dune
King Richard
The Power of the Dog
Best actress in a motion picture, drama
Jessica Chastain, The Eyes of Tammy Faye
Olivia Colman, The Lost Daughter
Nicole Kidman, Being the Ricardos
Lady Gaga, House of Gucci
Kristen Stewart, Spencer
Best actor in a motion picture, drama
Mahershala Ali, Swan Song
Javier Bardem, Being the Ricardos
Benedict Cumberbatch, The Power of the Dog
Will Smith, King Richard
Denzel Washington, The Tragedy of Macbeth
Best motion picture, musical or comedy
Cyrano
Don't Look Up
Licorice Pizza
Tick, Tick…Boom
West Side Story
Best actress in a motion picture, musical or comedy
Marion Cotillard, Annette
Alana Haim, Licorice Pizza
Jennifer Lawrence, Don't Look Up
Emma Stone, Cruella
Rachel Zegler, West Side Story
Best actor in a motion picture, musical or comedy
Leonardo DiCaprio, Don't Look Up
Peter Dinklage, Cyrano
Andrew Garfield, Tick, Tick…Boom!
Cooper Hoffman, Licorice Pizza
Anthony Ramos, In the Heights
Best motion picture, animated
Encanto
Flee
Luca
My Sunny Maad
Raya and the Last Dragon
Best motion picture, non-English language
Compartment No. 6 (Finland/Russia/Germany)
Drive My Car (Japan)
The Hand of God (Italy)
A Hero (France/Iran)
Parallel Mothers (Spain)
Best actress in a supporting role in any motion picture
Caitriona Balfe, Belfast
Ariana Debose, West Side Story
Kristen Dunst, The Power of the Dog
Aunjanue Ellis, King Richard
Ruth Negga, Passing
Best actor in a supporting role in any motion picture
Ben Affleck, The Tender Bar
Jamie Dornan, Belfast
Ciarán Hinds, Belfast
Troy Kotsur, Coda
Kodi Smit-McPhee, The Power of the Dog
Best director, motion picture
Kenneth Branagh, Belfast
Jane Campion, The Power of the Dog
Maggie Gyllenhall, The Lost Daughter
Steven Spielberg, West Side Story
Denis Villeneuve, Dune
Best screenplay, motion picture
Paul Thomas Anderson, Licorice Pizza
Kenneth Branagh, Belfast
Jane Campion, The Power of the Dog
Adam McKay, Don't Look Up
Aaron Sorkin, Being the Ricardos
Best original score, motion picture
Alexandre Desplat, The French Dispatch
Germaine Franco, Encanto
Jonny Greenwood, The Power of the Dog
Alberto Iglesias, Parallel Mothers
Hans Zimmer, Dune
Best original song, motion picture
Be Alive, King Richard
Dos Oruguitas, Encanto
Down to Joy, Belfast
Here I Am (Singing My Way Home), Respect
No Time to Die, No Time to Die
Best TV series, drama
Lupin
The Morning Show
Pose
Squid Game
Succession
Best actress in a TV series, drama
Uzo Aduba, In Treatment
Jennifer Aniston, The Morning Show
Christine Baranski, The Good Fight
Elisabeth Moss, The Handmaid's Tale
Micheala Jaé Rodriguez, Pose
Best actor in a TV series, drama
Brian Cox, Succession
Lee Jung-Jae, Squid Game
Billy Porter, Pose
Jeremy Strong, Succession
Omar Sy, Lupin
Best TV series, musical or comedy
The Great
Hacks
Only Murders in the Building
Reservation Dogs
Ted Lasso
Best actress in a TV series, musical or comedy
Hannah Einbinder, Hacks
Elle Fanning, The Great
Issa Rae, Insecure
Tracee Ellis Ross, Black-ish
Jean Smart, Hacks
Best actor in a TV series, musical or comedy
Anthony Anderson, Black-ish
Nicholas Hoult, The Great
Steve Martin, Only Murders in the Building
Martin Short, Only Murders in the Building
Jason Sudeikis, Ted Lasso
Best limited series or TV movie
Dopesick
Impeachment: American Crime Story
Maid
Mare of Easttown
The Underground Railroad
Best actress in a limited series or TV movie
Jessica Chastain, Scenes from a Marriage
Cynthia Erivo, Genius: Aretha
Elizabeth Olsen, WandaVision
Margaret Qualley, Maid
Kate Winslet, Mare of Easttown
Best actor in a limited series or TV movie
Paul Bettany, WandaVision
Oscar Isaac, Scenes from a Marriage
Michael Keaton, Dopesick
Ewan McGregor, Halston
Tahar Rahim, The Serpent
Best supporting actress in a TV role
Jennifer Coolidge, The White Lotus
Kaitlyn Dever, Dopesick
Andie Macdowell, Maid
Sarah Snook, Succession
Hannah Waddingham, Ted Lasso
Best supporting actor in a TV role
Billy Crudup, The Morning Show
Kieran Culkin, Succession
Mark Duplass, The Morning Show
Brett Goldstein, Ted Lasso
O Yeong-Su, Squid Game