Spotify now lets you share music inside Snapchat Snaps and Stories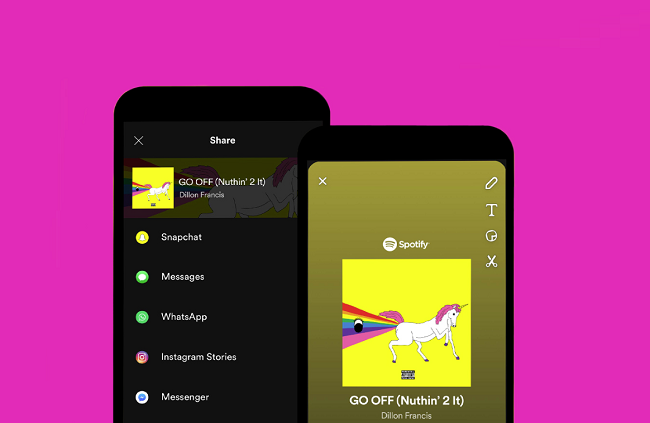 There have been a lot of things that we know have been copied by Instagram from Snapchat. However, we know that the idea of Stories feature belongs to Snapchat. But we see that people think Instagram was the first who came up with the idea of Stories. This is because of the popularity that Instagram has gained in a short span of time. Nonetheless, we are seeing that Snapchat is not someone who will be left behind. Recently, Snapchat has also been stepping up when it comes to adding new features on its platform.
Now, there is an addition of another new feature on Snapchat thanks to Spotify. While we are sure that Spotify has added this feature in Snapchat, we are happy for the same nonetheless. You can now share music on your Snaps and Stories shared on Snapchat thanks to the latest feature from Spotify. We have seen that the ability to share music on Instagram Stories was already present. The same can now be done on Snapchat as well.
Here is what Spotify had to say about this new feature:
With Spotify, you can listen to your favorite music and podcasts anytime, anywhere. With Snapchat, you can share what you're up to instantaneously. Soon you'll be able to combine the two seamlessly and share what you're listening to in a Snap [story]." 
It was previously reported that a "Share to Snapchat" feature was previously spotted on Spotify for Android. We can finally say that the feature has been rolled out by the music company. Now, it is fairly easy to share music via Spotify on Snapchat as well. You just have to click on the share menu, select Snapchat, select the album and it's done. While Instagram and Facebook Stories already had this ability, it is good to see Snapchat getting it too.