Shocking: New George Floyd statue Vandalized by Vandals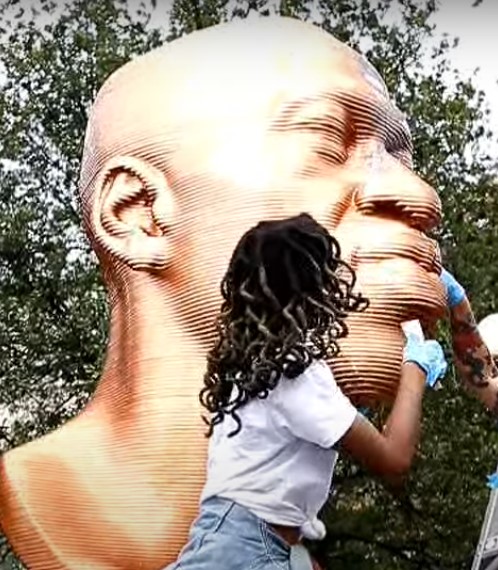 Shocking: New George Floyd statue Vandalized by Vandals
Surveillance video released recently shows a suspect vandalising a brand new statue of George Floyd in Manhattan's Union Square.
It's the second time in as many months that a statue of Floyd has been vandalised in the city.
The suspect can be seen in the video riding a skateboard past the statue and splattering blue paint on it.
It happened shortly after 10 a.m. on Sunday, only four days after the statue was unveiled in the park last week. Along with John Lewis and Breonna Taylor statues
Both of the other two statues remained untouched.
Eyewitness News was on the scene Sunday afternoon as workers at the park removed the damaged statue's paint.
"See Injustice" is the title of the exhibition, which was created by artist Chris Carnabuci.
Carnabuci was unavailable for comment on Sunday, but Confront Art and We Are Floyd issued a joint statement in response to the incident:
"It takes a lot of courage to display the 3 statues we are exhibiting in Union Square. It also takes a good deal of courage to vandalize a statue on a global stage in broad daylight. This continues to bring light to our mission that art is a conversation catylist, a place for public discourse, and through these acts we can hopefully overcome hate and find unity for the future. We continue to be inspired to create and display public art to further this important mission."
Confront Art created the exhibition, which is the organization's first installation.
This is the second time a George Floyd statue in New York City has been vandalised. In June, the same artist 11- foot-tall image of Floyd was blasted with black paint in Flatbush, Brooklyn.
Terrence Floyd, Floyd's brother, told Eyewitness News that he is saddened by the vandalism but not surprised because hate still exists.
Walgreens, which has been plagued by theft, is closing five more shops in San Francisco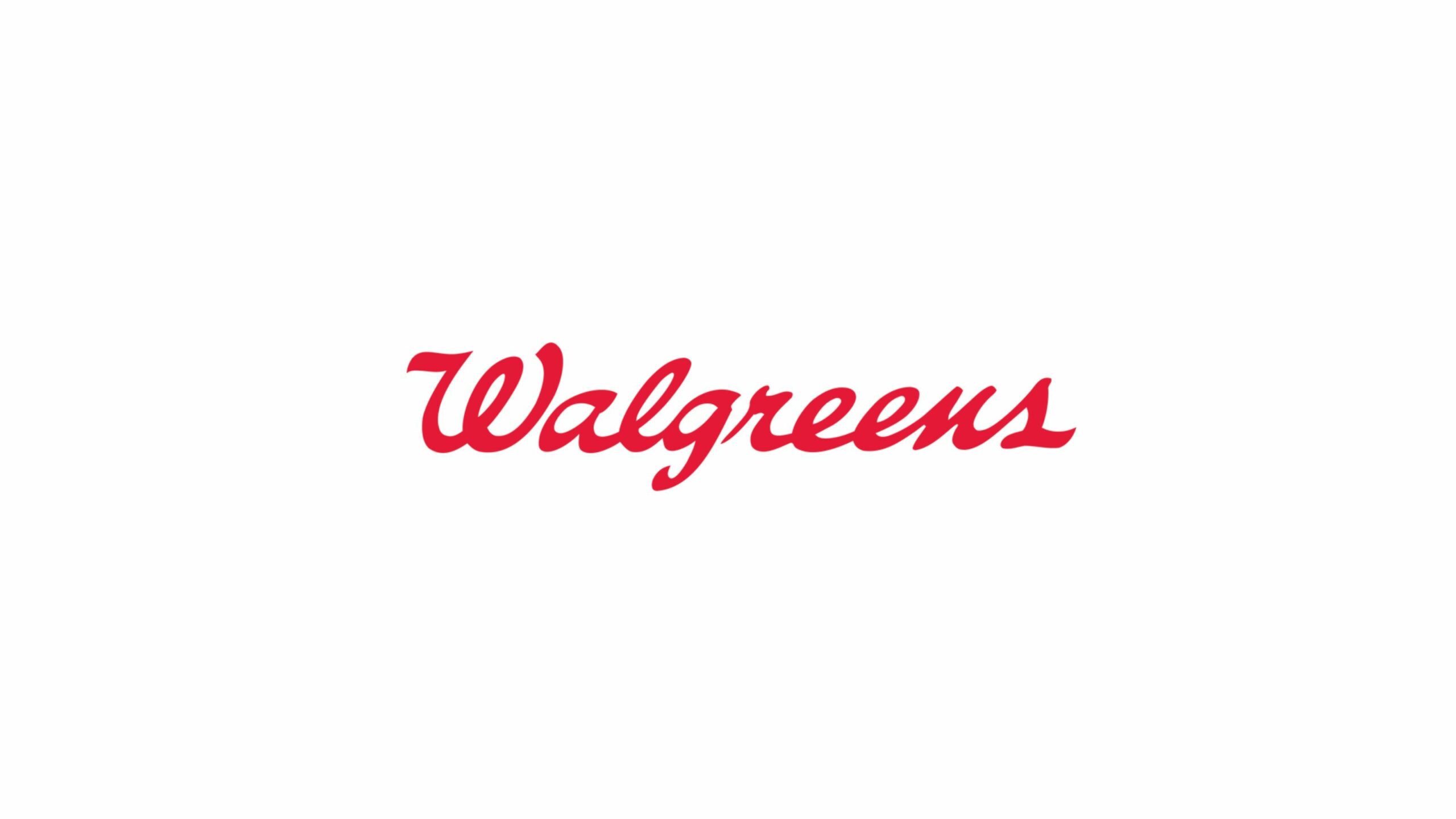 Walgreens, which has been plagued by theft, is closing five more shops in San Francisco.
Walgreens has announced that it will close five more shops in San Francisco next month due to organised retail theft.
Walgreens announced Tuesday that it will close five more locations in San Francisco next month due to organised retail crime, adding to the city's terrible reputation for widespread and blatant thievery.
According to SFGATE, the businesses will close next month. According to the report, Walgreens has closed at least ten outlets in the city since the beginning of 2019.
"Retail theft across our San Francisco stores has continued to increase in the past few months to five times our chain average" according to Walgreens spokesperson Phil Caruso, despite significant upgrades in security.
San Francisco Supervisor Ahsha Safai expressed sadness over the closure of a Mission Street store that "has been a staple for seniors, families and children for decades."
"This is a sad day for San Francisco," said Safai to SFGATE. "We can't continue to let these anchor institutions close that so many people rely on."
Last year, Walgreens shut down a store where the company said it was losing $1,000 per day due to thefts.
The widely circulated photos of shoplifting caught on film have increased frustration and worry over thefts. This summer, shoplifters wearing masks and carrying armfuls of designer goods dashed from a downtown Neiman Marcus and into getaway automobiles.
A masked man was seen on video at a Walgreens in June cramming items into a garbage bag before speeding out on a bicycle. A suspect in that theft was apprehended.
Mayor London Breed and Police Chief Bill Scott announced last month that they will dedicate more officers, improve cooperation, and make it simpler to report shoplifters.
The policy tries to combat thievery, which has contributed to the liberal city's reputation as being lax on crime.
"We care about criminal justice reform. We care about second chances. We care about making sure that people are not wrongly accused," Breed in announcing the new measures. "But don't take our kindness for weakness, our compassion for weakness."
Gabby Petito died by strangling 'three to four weeks' before her body was discovered, according to coroner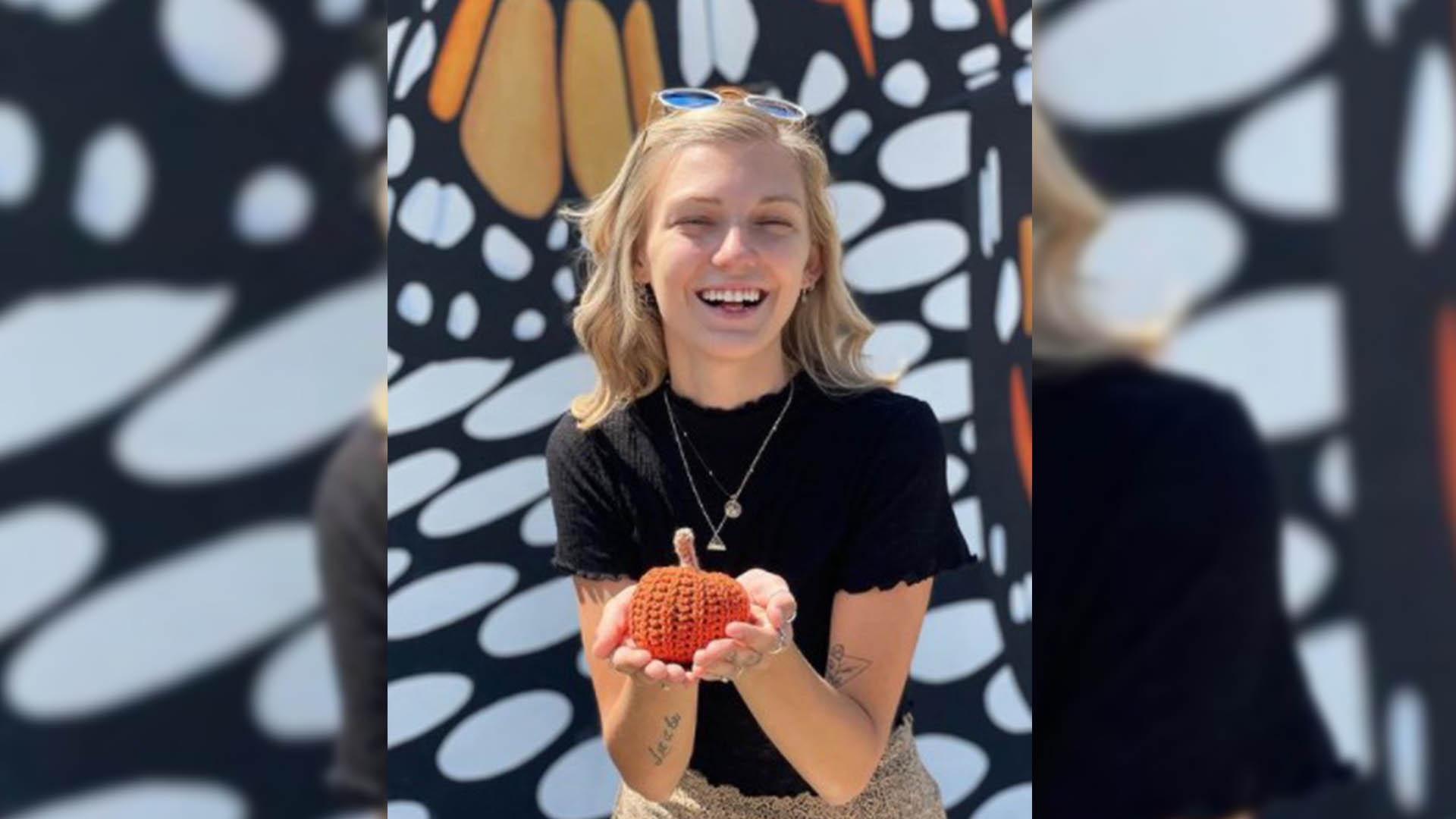 Gabby Petito died by strangling 'three to four weeks' before her body was discovered, according to coroner.
Gabby Petito, a 22-year-old travel YouTuber whose disappearance sparked nationwide interest and prompted a search for her missing fiance, died of strangulation, a Wyoming medical examiner concluded Tuesday.
Last month, Teton County Coroner Dr. Brent Blue declared Petito's death a homicide. Petito's body had been "outside in the forest for three to four weeks" before it was discovered on Sept. 19, he added on Tuesday.
"Unfortunately, this is only one of many deaths in the country of persons involved in domestic violence, and it's sad that these other deaths did not receive as much press as this one," Blue added.
Petito's abduction has prompted a national debate about whose disappearances garner public, media, and law enforcement attention. Indigenous, Black, and Brown people are more likely to go missing, but they receive less media attention than white individuals, particularly white women – a phenomenon known as "missing white woman syndrome."
"I assume that because the deceased was a blogger that this received more coverage than others, but there are a lot of both men and women who have lost their lives who aren't covered by the kind of media attention," Blue said.
Blue refused to comment on how he arrived at his conclusions or who might have killed Petito. He stated that DNA samples were taken from the body and that it "would be up to law enforcement" to decide whether whoever strangled Petito intended to kill her. Petito was not pregnant, according to Blue.
According to Wyoming state law, only the reason and manner of death are revealed, not other autopsy findings and images, he added.
Petito was subjected to a whole-body CAT scan, a forensic pathology examination, a forensic anthropology examination, and a toxicological evaluation, according to Blue. Blue stated that he was unable to comment on the examination results.
Petito had gone missing while on a cross-country road trip with her fiance, Brian Laundrie, this summer.
Petito and Laundrie were high school sweethearts from Long Island, New York. Laundrie's parents later relocated to North Port, Florida, some 35 miles southeast of Sarasota, and the young couple moved in with him.
They embarked on a months-long tour of national parks and other locations from Long Island to Oregon in July, periodically posting cheerful social media photographs and anecdotes along the way. Laundrie went to Florida alone on September 1, and Petito's parents filed a missing persons report 10 days later after not hearing from her since late August. Petito's body was discovered outside a Wyoming campground on September 19.
Following Petito's disappearance, police video showing the couple's troubles emerged, and officers at one point separated Petito and Laundrie for a night after a domestic disagreement turned physical.
The Grand County Sheriff's Office in Utah published a 911 call from Aug. 12 in which the caller says he drove by the couple's van and saw "the gentleman was slapping the girl."
Petito was seen in tears on body camera video during a police stop on the side of a highway near Arches National Park in Utah. The video shows a police officer conversing with Laundrie, who stated that tensions between the two had been growing for several days, yet authorities at the scene took no action other than to tell the couple to split for the night.
Laundrie has not been prosecuted in Petito's death, but he is being investigated for unauthorised use of a debit card and various accounts totaling more than $1,000. The documents do not specify who owns the cards or accounts.
The indictment also charges Laundrie with illegal device access and claims he utilised the bank accounts without permission from August 30 to September 1.
According to Steven Bertolino, the Laundrie family's attorney, Laundrie is "only considered a person of interest in relation to Gabby Petito's demise."
"At this time Brian is still missing and when he is located we will address the fraud charge pending against him," Bertolino said in a statement.
Authorities have stated that neither Laundrie nor his family members assisted in the search for Petito in the days after her disappearance. Then Laundrie vanished. He had last been seen a few days before Petito's body was discovered.
Laundrie's parents claimed he informed them he was going hiking in the Carlton Reserve, a vast forest and marsh region near the Florida house Laundrie and Petito shared with his parents. His disappearance sparked a major, weeks-long manhunt.
Drones, scent-sniffing dogs, and all-terrain vehicles were employed by authorities, and detectives collected some of his clothing from his parents' home to provide a scent for the search dogs.
Duane Lee Chapman, also known as "Dog the Bounty Hunter," was among the searchers and has promised to apprehend Laundrie before his 24th birthday on November 18. The hunt was also joined by John Walsh, a victim advocate and the host of the TV show "In Pursuit With John Walsh."
Cassie Laundrie, Laundrie's sister, stated last week that she had no idea where he is.
"I'd turn him in," she said, according to ABC News. "I worry about him. I hope he's OK, and then I am angry and don't know what to think. I would tell my brother to just come forward and get us out of this horrible mess."
Cassie Laundrie stated that she has attempted to reach Brian Laundrie since his disappearance, but all phone calls have gone to voicemail. She last saw him on September 6th, while on a family camping trip.
"There was nothing peculiar about it. There was no feeling of grand goodbye. There was no nothing," she said.
A makeshift memorial to Petito in North Port was demolished on Tuesday. The memorial outside City Hall "has been a shining example" of support for the family, but the mementos have become damaged in the weather, the city said in a statement. The items will be presented to the Petito family, and officials are planning a donated permanent memorial.
"Those looking to pay their respects may also want to consider supporting the Gabby Petito Foundation to help parents locate missing children," the statement said. "Thank you for your understanding in this sensitive and important issue."
A suspect has been apprehended after four people were injured in a school shooting in Texas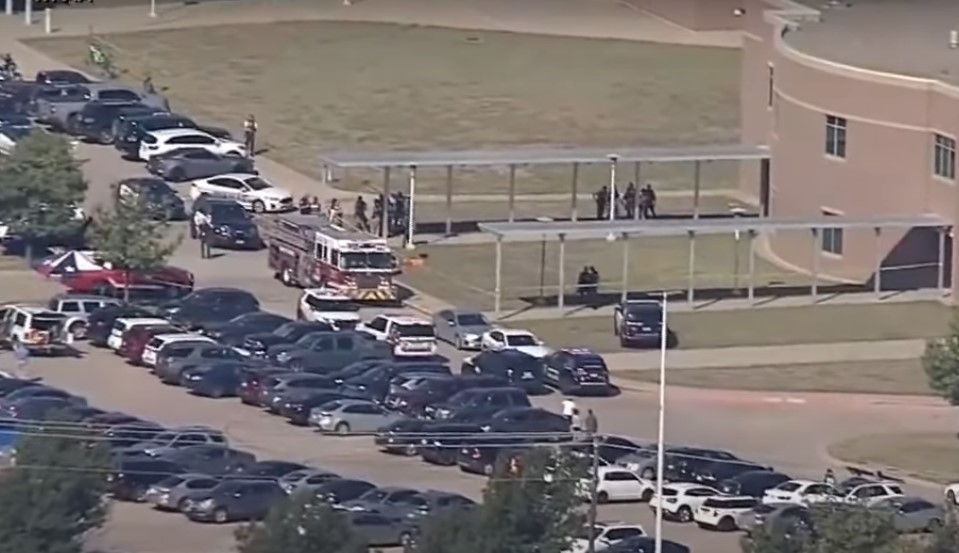 A suspect has been apprehended after four people were injured in a school shooting in Texas.
Authorities said an 18-year-old suspect was apprehended Wednesday after four people were injured in a shooting at a Texas high school. Three of the victims were taken to the hospital, and at least one required surgery.
According to Kevin Kolbye, the city's assistant police chief, police responded to a call about a shooting on the second floor of Timberview High School in Arlington around 9:15 a.m. Kolbye stated that two of the victims were shot but were expected to survive.
According to officials, the suspect, Timothy George Simpkins, initially fled the scene but later turned himself in without incident. Simpkins will face three counts of aggravated assault with a deadly weapon, according to authorities.
Kolbye stated that a handgun was recovered in the streets and that it will be turned over to the Bureau of Alcohol, Tobacco, Firearms, and Explosives. Police have not confirmed whether the handgun was used in the shooting.
According to Kolbye, preliminary information indicated that two students began fighting in class when a gun was pulled. Panicked students and faculty members barricaded doors with their desks and took refuge inside their classrooms.
Dale Topham, a schoolteacher, was nearby. "My mindset was if someone gets through that barricade which they won't but if they do they would have to take me out first," Topham told CBS News.
According to the school district, students at the high school were evacuated to a nearby performing arts centre to meet their parents. One parent said her son called her to tell her about the shooting and said he was in the classroom next to where it happened.
"Thank God for FaceTime because I could see him, and he was calm," she told CBS Dallas Fort-Worth. "But it's just so terrifying."
Her son was unharmed, but she was concerned about how the shooting would affect him in the long run. "My son heard those gunshots, and I'm wondering now, we've gotta process this, we've gotta make sure that we're gonna be OK," she told the station.
According to Education Week, there have been 21 school shootings this year. There were only ten shootings last year, when most kids were doing remote learning due to COVID-19 concerns.