Scarlett Johansson and Walt Disney Company have settled their lawsuit over the release of "Black Widow"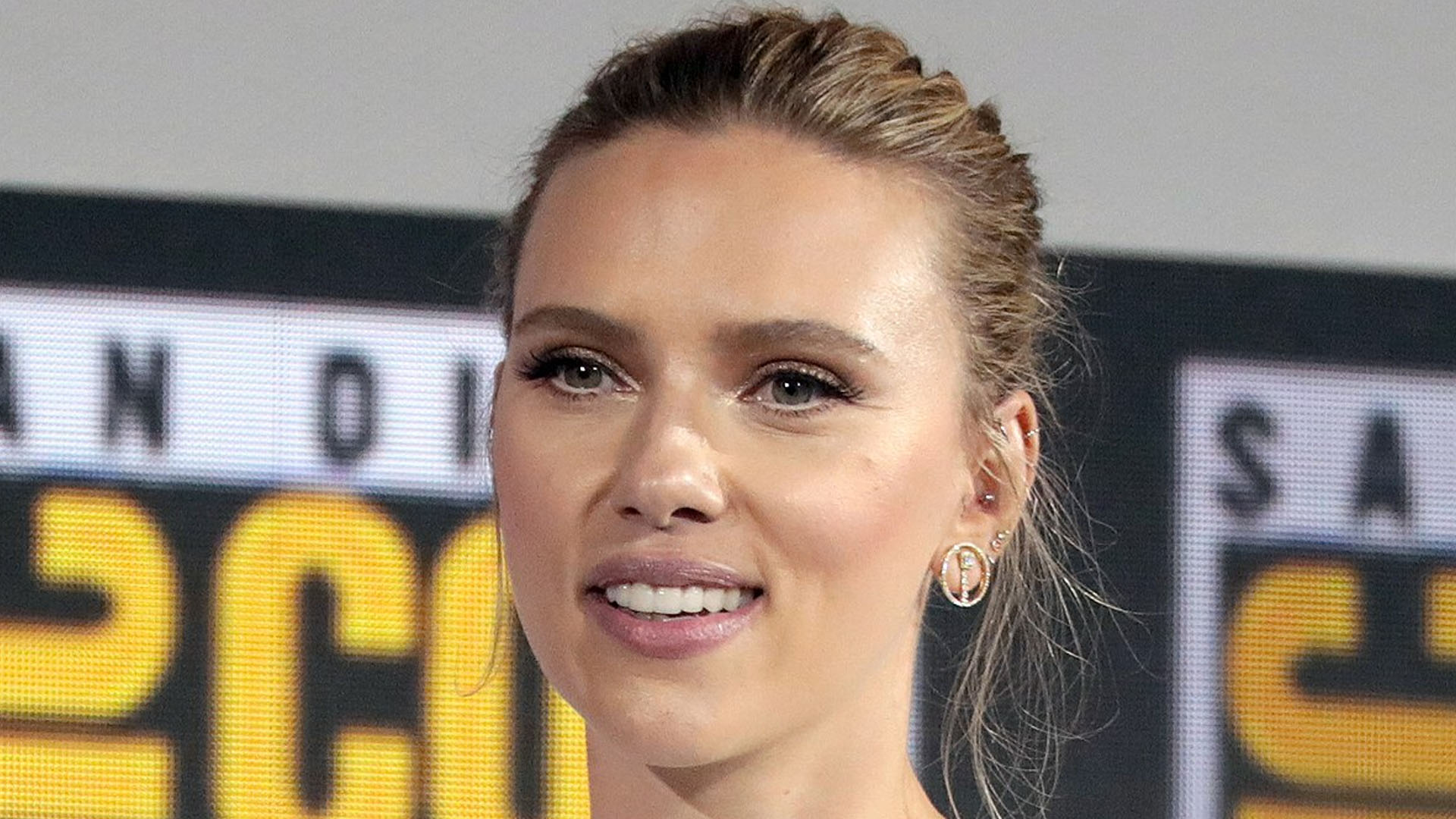 Scarlett Johansson and Walt Disney Company have settled their lawsuit over the release of "Black Widow"
Scarlett Johansson and the Walt Disney Company settled her lawsuit over the streaming release of "Black Widow," on Thursday, putting an end to what had begun as the first major battle between a studio and a star over recent changes in film rollout plans.
Johansson filed the lawsuit in Los Angeles Superior Court two months ago, claiming that the Marvel film's streaming release violated her contract and deprived her of potential earnings.
The terms of the agreement were not disclosed, but the two parties issued a joint statement in which they pledged to continue collaborating.
"I am happy to have resolved our differences with Disney," said Johansson,"I'm incredibly proud of the work we've done together over the years and have greatly enjoyed my creative relationship with the team. I look forward to continuing our collaboration."
Alan Bergman, chairman of Disney Studios Content, stated that he is "pleased that we have been able to come to a mutual agreement."
"We appreciate her contributions to the Marvel Cinematic Universe and look forward to working together on a number of upcoming projects," Bergman stated.
According to the lawsuit, Johansson's contract guaranteed her an exclusive theatrical release, with her potential earnings tied to the film's box office performance.
However, as with other recent releases since the coronavirus pandemic began, Disney released the film in theaters and on its streaming service Disney+ for $30.
The lawsuit's rhetoric and Disney's response suggested that a long and ugly battle lay ahead.
"In the months leading up to this lawsuit, Ms. Johansson gave Disney and Marvel every opportunity to right their wrong and make good on Marvel's promise," according to the lawsuit. "Disney intentionally induced Marvel's breach of the Agreement, without justification, in order to prevent Ms. Johansson from realizing the full benefit of her bargain with Marvel."
At the time, Disney stated that the lawsuit had "no merit whatsoever," and that it was "especially sad and distressing in its callous disregard for the horrific and prolonged global effects of the COVID-19 pandemic."
According to Disney, the revised release schedule "significantly enhanced her ability to earn additional compensation on top of the $20M she has received to date."
On July 9, after being delayed for more than a year due to COVID-19, "Black Widow" debuted to what was then a pandemic-best of $80 million in North America and $78 million from international theaters. However, box office receipts dropped precipitously after that. The National Association of Theater Owners issued a rare statement criticizing the strategy during its second weekend of release.
Revised hybrid release strategies have occasionally resulted in public squabbles between stars, filmmakers, and financiers who are dissatisfied with potential revenue losses and their lack of say in such strategies. None, however, were as large or as public as Johansson's lawsuit.
Turning Red: Release Date, Trailer, Plot, Voice Cast, Where To Watch and Latest News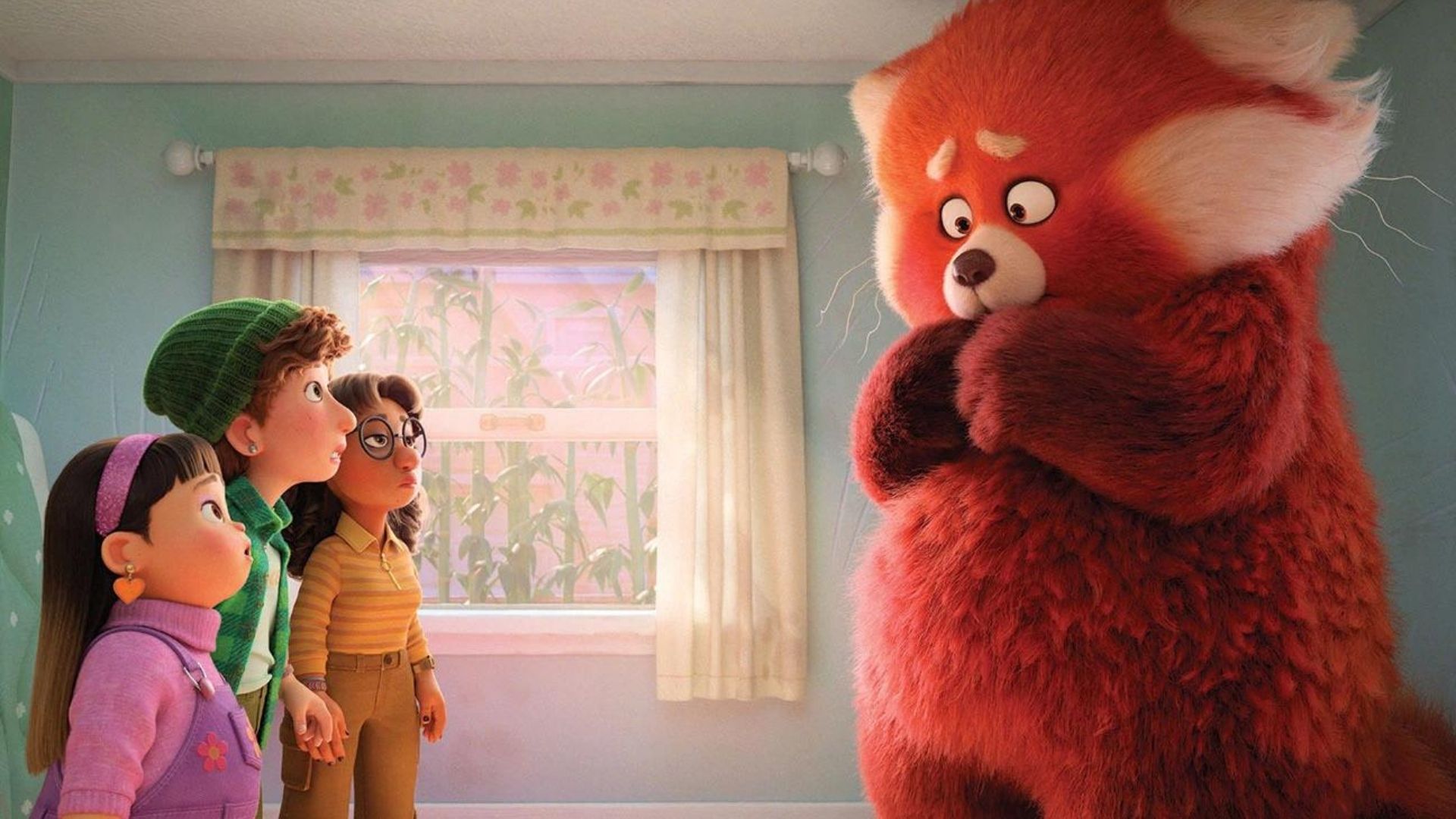 'Turning Red': Release Date, Trailer, Plot, Voice Cast, Where To Watch and Latest News
Turning Red is the latest animated coming-of-age storey from Walt Disney Animation Studios and Pixar Studios. The film, directed by Pixar storey artist Domee Shi, includes a message for both children and adults. Turning Red, a new film from the makers of Inside Out, takes audiences on a new emotional journey, with a unique take on what it means to be cool. Mei's mother, an overbearing but caring woman, watches over daughter as she tries to be loyal to herself, understand her feelings, and establish her own sense of independence. This family-friendly picture will leave you feeling warm and fuzzy inside with themes of ordinary teen troubles wrapped in a not-so-common supernatural surprise (and a lot of fluffy red fur).
Turning Red: Released Date
In the most current teaser, Walt Disney Studios Motion Pictures said that the mystical and touching movie would be released on March 11, 2022.
Turning Red: Trailer
For Turning Red's official trailer in November 2021, Pixar used quirky 2000s trends and some extremely sweet retro music to showcase the film's characters.
Turning Red: Plot
Meilin "Mei" Lee, a math-obsessed 13-year-old, is absolutely unafraid of expressing her individuality. Mei is a cool, well-educated young girl because to her flautist talents and academic prowess. The four best pals of this very cool middle schooler participate in secret handshakes, participate in environmental demonstrations, and obsess over the greatest boy band ever, 4*Town. The most essential thing the sisters have in common is their affection for one another, even when times are difficult.
"Perfect little Mei-Mei" has a lot more to it than she realises. An unusual metamorphosis takes place one night, and Mei wakes up as a gigantic red panda. This isn't her first case of acne. While Mei is taken aback by her new look, her parents weren't. It is revealed to Mei that her family is linked to red pandas in some mysterious way. It's in her blood to become one, and she'll need to master her emotions if she wants to keep it under control. The answer is yes, and it should not be an issue. Thirteen-year-olds are masters of emotional self-control, which is especially important given the pressures of high school and the upcoming concert of a lifetime! It's normal for 13-year-olds to experience a few physical changes, but Mei's situation is much different. Is it possible to find new hair in the most unexpected places?
When Mei is attempting to maintain her composure, she discovers that she really prefers her new personality, and instead of trying to suppress her emotions, she embraces the shift and comes to understand the importance of embracing her feelings. Instead of repressing your feelings, the movie shows that you can use them as superpowers to do amazing things, a lesson that may be taken away from the film.
Turning Red: Voice Cast
Rosalie Chiang, an up-and-coming actress best recognised for her work as Mei in the short film Soiled, lends her voice as Mei. Chiang's debut role as a voice actor comes in the form of Turning Red.
Sandra Oh, star of Grey's Anatomy, joins Chiang in this film. Overprotective mother Ming Lee attempts to keep a close check on her self-assured and strong-willed daughter Mei at all times.
Orion Lee, well known for his portrayal as King-Lu in the heartfelt 2019 film First Cow, lends his voice to Mei's father Jin Lee. Other action films that Lee has been in include The Last Jedi and Skyfall.
Mei's beatboxing, brace-faced bestie, Ava Morse, is her best friend Miriam. In the 2021 animated feature Ron's Gone Wrong, Morse voiced a character that loved science.
Priya, Mei's deadpan, too cool friend, is Maitreyi Ramakrishnan, best known for her portrayal as Devi Vishwakumar in the Netflix series Never Have I Ever.
"So cute" is how Mei's purple-clad buddy Abby describes Mei's panda shape to Hyein Park, who portrays Abby. Park has previously worked as a storyboard artist for several animated films, including Toy Story 4 and Soul. This is Park's debut acting performance. In addition to providing her voice for the film, Park serves as an animation narrative artist.
Jordan Fisher, an actor and musician best known for his role as the love interest in Netflix's To All the Boys: I Still Love You, lends his voice to the members of the boy band 4*Town. Josh Levi, who was a finalist on the X-Factor, is a singer-songwriter. Turning Red is the first acknowledged acting job for Topher Ngo, a bass musician and rising actor. Manny's roommate in the sitcom Modern Family is Grayson Villanueva, an actor and singer. For the boy band to play in the film, Grammy-winning singer/songwriter Finneas O'Connell, O'Connell, along with his sister, Billie Eilish, will be creating songs.
Turning Red: Where To Watch?
Disney has already stated that Turning Red will be released in theatres after nearly two years of straight-to-stream premieres. Turning Red was first announced to be accessible on the Disney+ streaming service, but the studio then changed its mind, indicating that it would only be available to subscribers of the Disney+ Premier Access programme, which costs an extra $29.99 per month on top of the usual monthly fee. Fans can't wait to stream this completely cool film and have a totally chillax time from the comfort of their homes.
Everything that's coming to Disney Plus in October 2021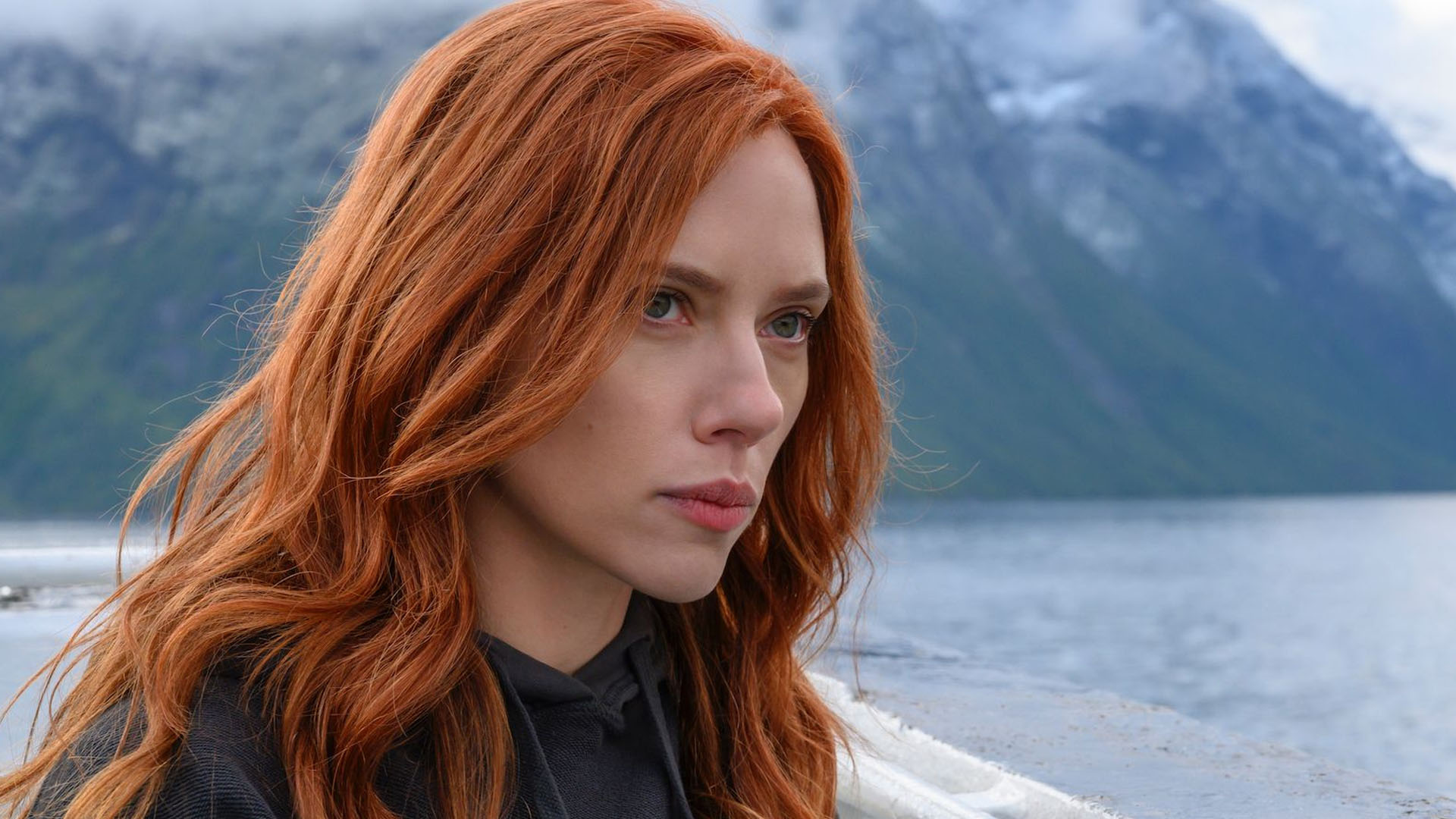 After launching concurrently in theatres and on Disney Plus Premier Access in July, "Black Widow" will soon be available for free on Disney Plus, prompting Scarlett Johansson to pursue a (now-resolved) breach of contract complaint against the Mouse House.
Disney Plus will celebrate Halloween with holiday specials such as "Lego Star Wars: Terrifying Tales" and "The Scariest Story Ever: A Mickey Mouse Halloween Spooktacular!" on Oct. 1, "The Ghost of Molly McGee" on Oct. 6, and "Muppets Haunted Mansion," "Under Wraps," and "Mickey's Tale of Two Witches" on Oct. 13.
In October, the streamer will also release new episodes of "Marvel's What If" and "Turner & Hooch." Fan favourites like "Alvin and the Chipmunks" and "Rookie of the Year," as well as new smashes like Angelina Jolie's "Maleficent," will be available on the site.
The first season of "Turner & Hooch," featuring Josh Peck as Scott Turner, a US marshal with an unruly dog, will end on Oct. 6.
Everything that's coming to Disney Plus in October 2021
Oct. 1
"Lego Star Wars Terrifying Tales"
"Just Roll With It: You Decide Live!"
"Alvin and the Chipmunks"
"Alvin and the Chipmunks: The Road Chip"
"The Scariest Story Ever: A Mickey Mouse Halloween Spooktacular!"
"Maleficent"
Oct. 6
"Black Widow"
"Among the Stars"
"Turner & Hooch" (Season Finale)
"Chip 'n' Dale: Park Life"
"Marvel's What If" (Season finale)
"Doogie Kamealoha, M.D."
"Disney Junior The Chicken Squad"
"Drain The Oceans: The Mississippi River and Arctic War" (Season 1)
"Drain The Oceans" (Season 4)
"The Ghost of Molly McGee" (Season 1)
"Impact With Gal Gadot" (Season 1)
"Muppet Babies" (Season 3)
"Puppy Dog Pals" (Season 4)
"Spidey and His Amazing Friends" (Season 1)
Oct. 8
"Muppets Haunted Mansion"
"Under Wraps"
"Mickey's Tale of Two Witches"
Oct. 13
"Just Beyond"
"Chip 'n' Dale: Park Life"
"Doogie Kamealoha, M.D."
"Apollo: Back To The Moon" (Season 1)
"Mickey Mouse Mixed-Up Adventures" (Season 1)
"Secrets of the Zoo: North Carolina" (Season 1)
"Secrets of the Zoo: Down Under" (Season 2)
"The Wizard of Paws" (Season 1)
"Zombies: Addison's Moonstone Mystery Shorts" (Season 1)
Oct. 15
"Lost Cities With Albert Lin: The Great Flood"
"Megacity of the Maya Warrior King"
Oct. 20
"Doogie Kamealoha, M.D."
"Marvel Studios Assembled: The Making of Black Widow"
"Disney Insider"
"Disney's Magic Bake-Off" (Season 1)
"PJ Masks" (Season 5)
"The Wild Life of Dr. Ole" (Season 1)
Oct. 22
"Rookie of the Year"
"Thumbelina"
Oct. 27
"Doogie Kamealoha, M.D."
"Port Protection Alaska" (Season 4)
"Marvel Studios Assembled: The Making of What If..?"
"Disney Insider"
Oct. 29
"McFarland USA"
"Bob Ballard: An Explorer's Life"
Tommy Kirk, actor in 'Old Yeller' and 'The Shaggy Dog,' has died at the age of 79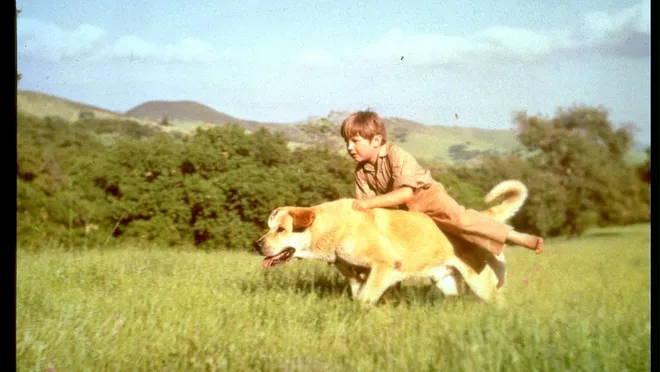 Tommy Kirk, actor in 'Old Yeller' and 'The Shaggy Dog,' has died at the age of 79
Tommy Kirk, who starred in Disney's Old Yeller and The Shaggy Dog, died recently. According to various sources, Kirk was discovered deceased at his Las Vegas residence on Tuesday. He was 79 years old at the time.
Paul Petersen II, a longtime friend of Kirk's, shared the news on Facebook, writing, "My friend of many decades, Tommy Kirk, was found dead last night. You will surely recall his string of Disney movies; Shaggy Dog. 'Ol' Yeller,' etc. Tommy was intensely private. He lived alone in Las Vegas, close to his friend…and 'Ol' Yeller' co-star, Bev Washburn… and it was she who called me this morning."
"Tommy was gay and estranged from what remains of his blood-family. We in a minor consideration are Tommy's family. Without apology. We will take care of this. Please know that Tommy Kirk loved you, his fans. You lifted him up when an Industry let him down in 1965. He was not bitter. His church comforted him.  May God have mercy on his soul," Petersen added.
Kirk began performing when he was a teenager, after his family relocated from Kentucky to California. Kirk initially debuted on television in the 1950s in episodes of Gunsmoke and Big Town. When he was cast as Joe Hardy in Disney's The Hardy Boys, he got his big break. Kirk's Disney career began with that series regular role, and it wasn't long before he was cast as the lead in the classic picture Old Yeller and later in Swiss Family Robinson. Kirk went on to star in a number of Disney classics, including The Shaggy Dog, The Absent-Minded Professor, and Merlin Jones' Misadventures.
Kirk said in multiple interviews, according to his obituary, that he was sacked by Disney at the age of 21 after they discovered he was gay while filming The Misadventures of Merlin Jones in 1964.
"When I was about 17 or 18 years old, I finally admitted to myself that [I was gay and] wasn't going to change. I didn't know what the consequences would be, but I had the definite feeling that it was going to wreck my Disney career and maybe my whole acting career," In a 1993 interview with Filmax Magazine, he said. "Disney was a family film studio and I was supposed to be their young leading man. After they found out I was involved with someone, that was the end of Disney."
Kirk joined with AIP after being released from his Disney contract and acted in the beach party films Pajama Party and How to Stuff a Wild Bikini. Kirk's acting career waned after the beach party movies, and he later admitted to struggling with a drug addiction.
He was awarded a Disney legend in 2006, and he reminisced about his time at the company.
"I want to be remembered for my Disney work, like Swiss Family Robinson and Old Yeller," he stated before reminiscing about a meeting he had with Walt Disney, the legendary studio chief, and gossip writer Hedda Hopper. "He put his arm around me, and he said, 'This is my good-luck piece here,' That was something I never forgot.