UFC 266: Robbie Lawler win against Nick Diaz who gave it all he had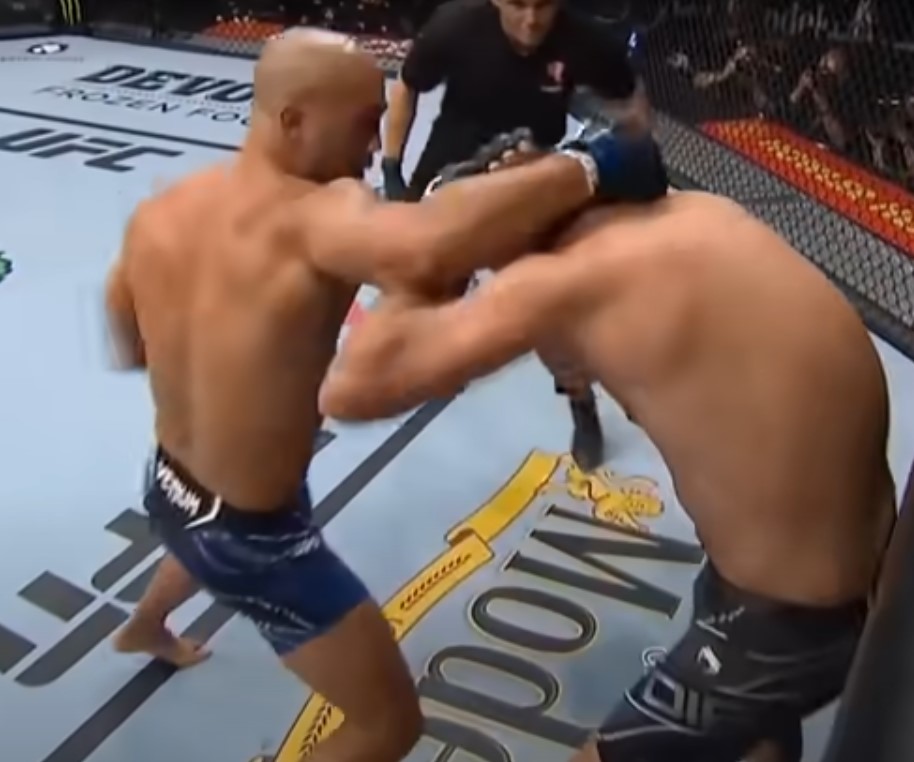 UFC 266: Robbie Lawler win against Nick Diaz who gave it all he had
Robbie Lawler approached a sitting Nick Diaz and grabbed his hands in his. As a symbol of respect, the two pressed their foreheads together.
Lawler and Diaz, two veteran fighters known for their legendary MMA fights, squared up again at UFC 266 on Saturday night. Lawler was victorious through TKO at 44 seconds of the third round, despite the fact that they were both closer to 40 years old than 30.
Lawler, the former UFC welterweight champion, hit a combination that ended with Diaz being knocked out by a strong right hand to the nose. Diaz shook his head when referee Jason Herzog asked if he wanted to continue. The fight was called off by Herzog.
In his postfight interview, Lawler commented, "That's what I expected," "I anticipated him to attempt to break me by pushing the pace. And I wasn't going to allow him."
Diaz, a cult hero among fans, had not fought since losing a majority decision to Anderson Silva at UFC 183 on Jan. 31, 2015, a fight that was ultimately overturned to a no contest when Silva tested positive for a steroid and Diaz tested positive for cannabis.
Diaz voiced resentment against MMA and stated he wasn't sure why he was competing in an interview with ESPN's Brett Okamoto earlier this week. As a result, several in the MMA community questioned whether Diaz should be competing. But once inside the Octagon, he demonstrated that he was ready to fight, landing long combinations and his normal volume, albeit at a slower pace than usual.
"I've always had respect for Diaz," Lawler stated. "Every freakin' time he gets into the ring, he brings it." He came to fight and put on a great performance."
Diaz was then seen with a cloth over his nose, which was bleeding.
Diaz admitted, "I knew I was leaking in here," "I didn't want to make too much of a mess," she explained.
This was a rematch of the two men's 2004 bout, in which Diaz knocked Lawler out in the second round at UFC 47. Saturday's clash was contested at middleweight, a move made at Diaz's request during fight week, and was scheduled for five rounds, which is unusual for non-title, non-main event contests.
Diaz said, "At least I put on a show," "I had a feeling it was going to happen to me. There was a lot of anxiety surrounding this one."
The first two rounds were quite tight. In the opening round, Diaz landed a slew of combos. In the second and third rounds, Lawler replied with harsher blows. According to UFC Stats, Diaz landed more meaningful strikes, 150-131. According to ESPN Stats & Information, Diaz is only the 12th competitor in UFC history to land 150 significant strikes in a loss, and all of the other fights lasted longer than this one against Lawler.
Diaz (26-10, 2 NC) was searching for his first win since beating BJ Penn at UFC 137 in 2011. Former Strikeforce welterweight champion, the Stockton, California native has three title defenses before joining the UFC for his second stint with the organization. Diaz, 38, is the older brother of Nate Diaz, another UFC fighter who is one of the most popular on the roster.
Lawler (29-15, 1 NC) was coming off a four-fight losing streak and hadn't won since a unanimous decision victory over Donald Cerrone at UFC 214 in July 2017. From 2014 through 2016, the Florida native held the UFC welterweight belt, which he successfully defended twice. Lawler, 39, has been a professional fighter since 2001 and is a former Elite Xtreme Combat middleweight champion.
When does Season 3 of 'Succession' premiere on HBO and HBO Max?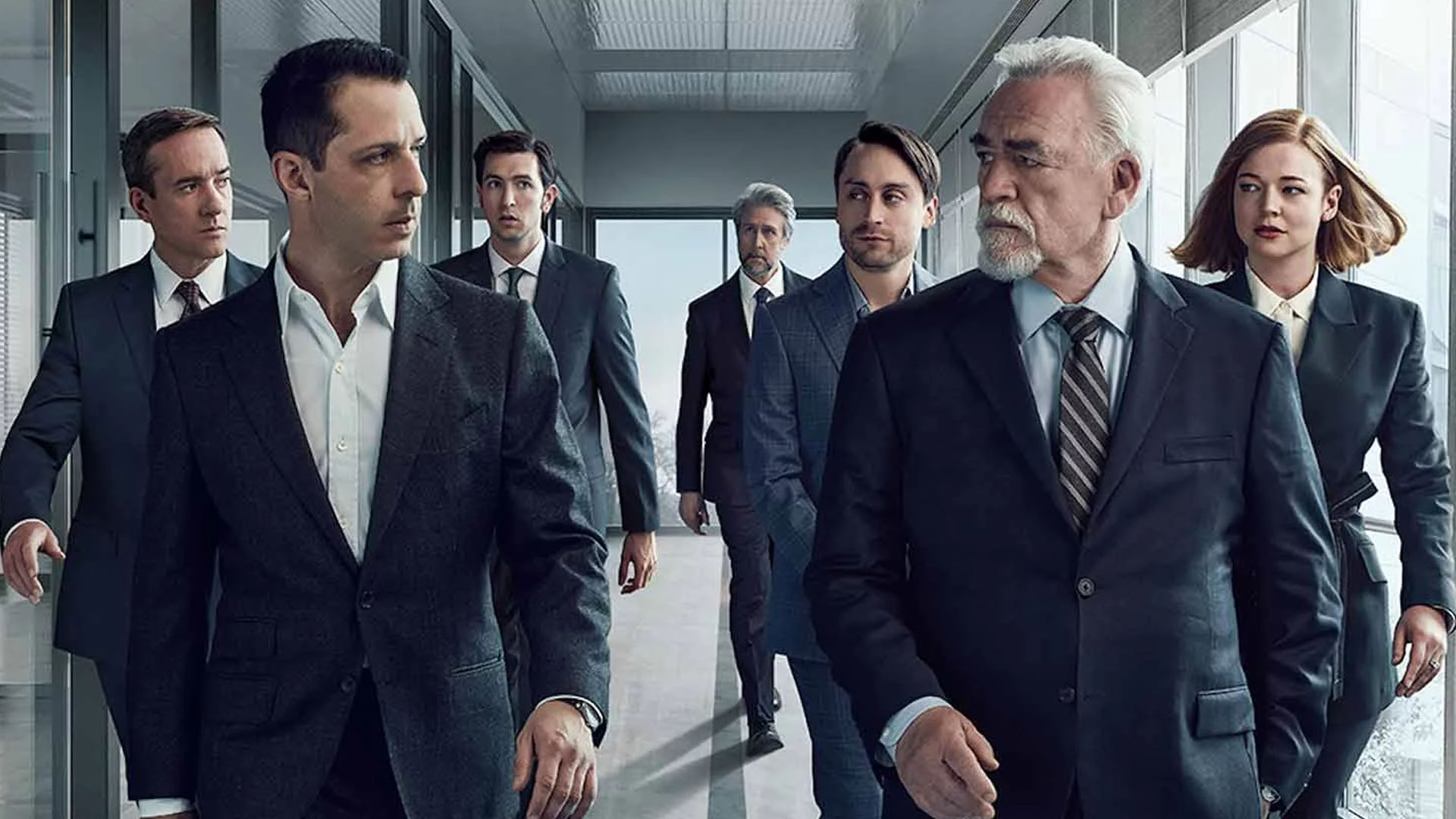 Do you want to go away from your own troubled family? Succession, on the other hand, is premiering at the perfect time. Season 3 premieres this month, after a long wait. There isn't a greater, more twisted show to usher in the holiday season than this one.
Succession, a show created by Jesse Armstrong, is televised proof that money can't buy happiness. Logan Roy (Brian Cox) chose a sacrificial lamb for his company's profoundly complex cruise controversy at the end of Season 2. But that lamb refused to follow his father's instructions. Kendall (Jeremy Strong) declared war on Waystar RoyCo rather than comply with Logan's desires and face jail time. Who will emerge victorious? Who will be annihilated? And, most crucially, how will you be able to watch?
When will Season 3 of Succession premiere?
The Roy family has returned, and this time they're gearing up for a full-fledged fight. The first episode of Season 3 of Succession will air on HBO and HBO Max on Sunday, October 17th.
What Time Does Succession Season 3 Premiere?
This season, there's only one thing you need to remember. The first episode of Season 3 of Succession will air on Sunday, October 17 at 9/8c. Don't worry if the episodes don't appear immediately away. "Secession" should show after refreshing the HBO app or page.
What Is The Succession Season 3 Episode Schedule? How Many Episodes Are In Succession Season 3?
This new season will include a total of nine episodes. Are you looking for a full schedule? We've thought of everything:
Episode 1, "Secession" airs on Sunday, October 17;
Episode 2, "Mass in Time of War" airs on Sunday, October 24;
Episode 3, "The Disruption" airs on Sunday, October 31;
Episode 4, "Lions in the Meadow" airs on Sunday, November 7;
Episode 5, "Retired Janitors of Idaho" airs on Sunday, November 14;
Episode 6, "What It Takes" airs on Sunday, November 21;
Episode 7, "Too Much Birthday" airs on
On HBO and HBO Max, how do you watch Succession?
Do you want to see Logan vs. Kendall? Then you'll require HBO membership. HBO Max is available to you regardless of your HBO membership. If you have a cable subscription to HBO, simply log in with your cable account and password to watch it on HBO Max. Simply enter your HBO NOW or HBO Max username and password if you're a subscriber to the premium cable network.

Unfortunately, you can only watch Succession on HBO. However, gaining access to the network is rather simple. HBO Max, HBO's comprehensive app, presently has two pricing choices. A monthly plan with advertisements costs $9.99. For $14.99 a month, you can upgrade to an ad-free plan.
Tech N9ne – Face Off lyrics
"Tech N9ne – Face Off lyrics"
[Intro: Krizz Kaliko]
Rumble, they gon' take yo' face off
[Verse 1: Tech N9ne]
Spirit of a lion describes my soul
Give it up to Zion then my fire grows
Wishing of a riot inside my lobe
Am I trippin'? It's the highest when I fight my foes!
Bip, I'ma hit 'em with this, you 'bout to get yo' ass kicked
My technique is so sick, I'm 'bout to make the hit quick
Whole lotta muscle (Chea) you don't wanna be in a tussle (Chea)
Better than me? That's rubble
You want trouble? What's up though? (Chea)
Feelings hot to kill a top gorilla
Drop and kneel to pops, I grilled the opp
For real, ya clock, it yield and stop
Ya will is shot, the deal was knock ya 'til ya plop
I got the hell comin' yo way (Chеa)
You softer than a thing of Yoplait
Never compеtitive with the better kid, I go cray
Gonna be deaded because I fed it to the Mo' graves (Chea)
When you wake up in that wet blood
Ain't no way you 'bout to get up
How you know that I taxed yo' ass?
'Cause you got the motherfuckin' check stub (Rrr)
Always gonna have to pay cost
When you steppin' in my way, boss
When I build steel and you stay soft
You're gonna punk out when we face off!
[Chorus: Krizz Kaliko]
Rumble, they gon' take your face off
They gon' rumble, they gon' take your face off
They gon' rumble, they gon' take yo' face off
They gon' rumble, they gon' take yo' face off
They gon'—
[Verse 2: Joey Cool]
Rumble there, young man, they rumble
Run up, get a combo quickly
Help you understand but stay humble (Do-do)
Don't nobody wanna talk about the way of the world
The weight of the world'll make 'em all crumble
And I might stumble, but I pick myself up
Brush myself off, my thoughts of a goddamn boss (Woo)
I am at their neck like I'm Malcolm X
Like I'm Dr. King, like I'm Cornell West
Like I'm Huey P., like I'm Booker T
Like I'm Rosa Parks, I'ma need my rest
Niggas know what I'm 'bout I'll run up in yo' house
Feet up all on your couch, sock you right in your mouth
I ain't after no clout, it could really go south
I'm prepared to go to battle whenever there is a bout (Ah)
I am Muhammad
Ali I'm payin' the homage, policy is to be honest
I take it beyond it though
I can relate to ebonics and really I hate to be ominous
All of your hate is too obvious
I am the hustle, the muscle, I play for the audience
I am a gangster with knowledge
If you wanna enter the ring, I would hate to be opposite
Jab with the right, jab with the left
Jab with the right, now you got 'em all staggerin'
He gon' come back with the right, back with the left
That's when you step to the side, now dagger
You gon' be damned if you do, damned if you don't
Bastard, I'm like Cassius, my swagger
It really don't matter pardon, I'm hardened
Lawless, the Martian kickin' that jargon (Ah)
[Chorus: Krizz Kaliko]
Rumble, they gon' take your face off
They gon' rumble, they gon' take your face off
They gon' rumble, they gon' take yo' face off
They gon' rumble, they gon' take yo' face off
They gon'—
[Verse 3: King Iso]
Barber cape off how I'm giving the fade
Based off the description I gave
Cut the game off, I'm a street fighter
Beat the breaks off like the whip on the stage
Hand out ass whippings
My plate haters ate off, yeah, get Hitler a steak
It'll be chaos like an emerald chase
When I face off in a Nicolas Cage
Y-Y-Y-Yeah, I'm living in rage
Punch a pussy nigga like I'm fisting his babe
I was sitting in the 'spital, going mental, doc had told me
They'll forget me but they didn't, I remember them days
And I don't wanna be Batman, nigga, I'm Bane
Literally how the venom enters my veins
Since a little one, Killa really been sick in the brain
And the more I think about it, my life was twisted, wait
Reminiscing on when mom and dad would wonder
Why they couldn't reach me like they didn't have my number
Fighting for my sanity, I never had the hunger
Put a nigga underground quick, that's a bunker
Sh-Shock 'em like I'm Master's brother
Better pick your battles, busters halfway under
Hit more times than acupuncture
When it comes to rumbling, I'm Afro Thunder
Really it be funny when I kick it to you dummies
How I'm grippin' on the iron when I'm rhyming on the mic
Because it really will get bloody like I'm kicking it with buddies
When I beat a nigga up like I was Iron nigga Mike
I tell 'em they don't wanna tussle, when I'm at 'em, they gon' drop
Bet you that he stumble when I jab him then I cross
Leave a nigga humble like, "Damn" when Kenny dropped
'Cause really we can rumble like Jackie in the Bronx
We gon'—
[Chorus: Krizz Kaliko & Dwayne Johnson]
Rumble, they gon' take your face off
They gon' rumble, they gon' take your face off
They gon' rumble, they gon' take yo' face off
They gon' rumble, they gon' take yo' face off (Chyeah)
[Verse 4: Dwayne Johnson & Tech N9ne]
It's about drive, it's about power, we stay hungry, we devour
Put in the work, put in the hours and take what's ours
Black and Samoan in my veins, my culture bangin' with Strange
I change the game so what's my motherfuckin' name? (Rock)
What they gonna get though?
Desecration, defamation, if you wanna bring it to the masses
Face to face now we escalatin' when I have to put boots to asses
Mean on ya like a dream when I'm rumblin'
You're gonna scream, "Mama"
So bring drama to the king Brahma (Then what?)
Comin' at ya' with extreme mana (Ahoo, ahoo, ahoo)
[Outro: Dwayne Johnson]
Thank you brother Tech N9ne
Thank you Teremana
One take, that's a wrap
Face-off
"Lovejoy – Perfume lyrics"
[Verse 1]
It's 3:45 (AM)
And I just bite my tongue
Update me on your life
And now you've found the one
But I don't like his eyes
And I distrust their name
And I hate their haircut
They look like a prick (A prick)
But it's all the same
Would it be daft of me to cry?
Your tongue is razor sharp
I miss when it would fight mine
Left your heart on standby
By the way he holds you
Bet he serenades you
I can't really blame you
[Chorus]
And I can still smell her perfume
Did it rub off on you?
And I can still smell her perfume
Did it rub off on you?
You say your ex-boyfriend's a policeman
Well, I say you need better standards
You say your ex-boyfriend's a policeman
I say you need better standards!
[Verse 2]
It seems like all our friends
Abruptly fell in love
And she was in the dust
Darling, life was streaming past
So she learnt to lie
She learnt how to pretend
A drama in the futile
A means to an end
Why can't you be a dick?
Why must you be so nice?
It's hard for me to move on
When I don't really hate you
(I don't really hate you)
(I don't really hate you)
(I don't really hate you)
[Chorus]
And I can still smell her perfume
Did it rub off on you?
And I can still smell her perfume
Did it rub off on you?
[Outro]
It's 3:45
Your taxi's not arrived
I don't think that he's coming