RH launches a gallery at Oak Brook Center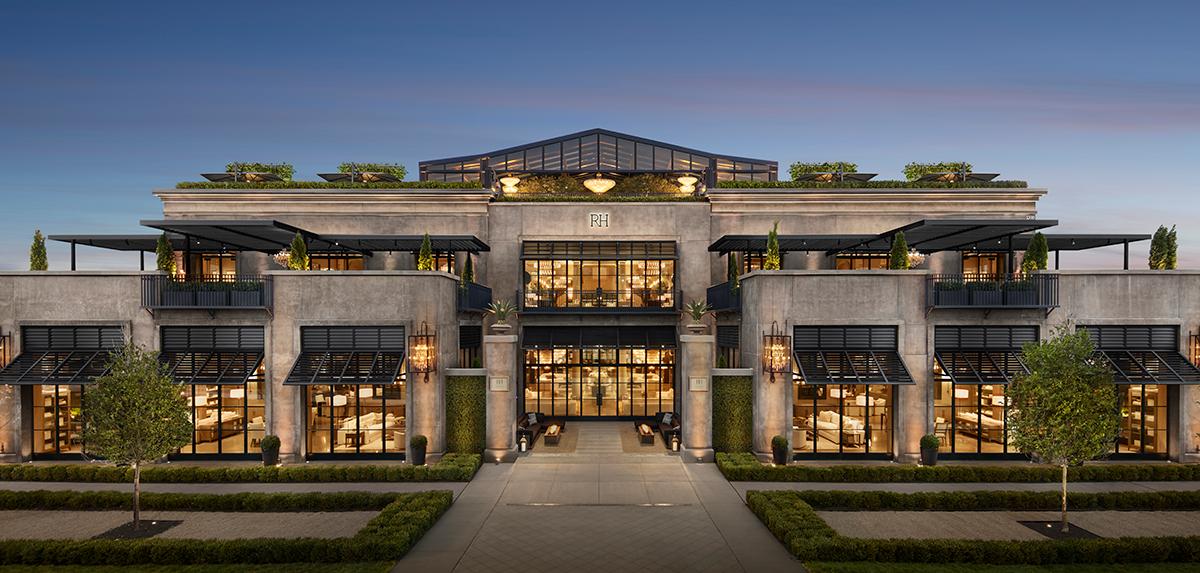 RH launches a gallery at Oak Brook Center
RH Oak Brook, The Gallery at Oakbrook Center, has opened in Oak Brook, Ill.
Officials say RH Oak Brook represents the latest physical expression of the brand and its continued foray into hospitality with a glass-encased rooftop restaurant and wine bar that open onto a landscaped park. In all, it encompasses 60,000 square feet among three levels.
"Most retail stores are archaic windowless boxes that lack any sense of humanity. There's generally no fresh air or natural light," said RH Chairman and CEO Gary Friedman. "That's why we don't build retail stores, we create inspiring spaces that blur the lines between residential and retail, indoors and outdoors, home and hospitality. RH Oak Brook represents some of our finest work to date, including our first Rooftop Restaurant and interactive Interior Design Firm & Atelier in the greater Chicago metropolitan area. We're proud to bring this new Gallery and its innovative concepts to Oak Brook."
The Gallery is designed as a translucent, multi-level contemporary structure with a charcoal gray Venetian plaster exterior and a wall of glass and steel French doors that open into garden courtyards and terraces.
A 25-foot threshold of retractable glass and steel doors leads into the center hall with 14-foot ceilings on the main floor. Along the perimeter, barrel-vaulted passages lead to a series of chambers showcasing RH Interiors collections as well as one-of-a-kind antiques and treasures from Friedman's travels across the world.
RH Modern, as well as the RH Interior Design Firm & Atelier, are located on the second level. This 5,000-square-foot studio includes a RH Rugs showroom and private client presentation rooms with cutting-edge technology.
The Rooftop Restaurant, which opens up to a landscaped park with a number of RH Outdoor lounge spaces formed by a layered composition of trellised London plane trees, sculptural evergreens, and the sound of trickling fountains, is located off the grand entrance on the third level.
Oak Brook, RH In this Chicago suburb, the Gallery at Oakbrook Center is located at 1300 22nd Street. The store is open from 10 a.m. to 9 p.m. every day.
Gary Paulsen, author of Hatchet, died at the age of 82
Gary Paulsen, author of Hatchet, died at the age of 82.
Gary Paulsen, best known for penning young adult fiction novels such as Hatchet, The River, and Woodsong, died this morning at the age of 82, according to a tweet from Publishers Weekly. Paulsen wrote more than 200 stories about adventure and survival in the woods. He competed in the Iditarod Trail Sled Dog Race in 1983 and authored two memoirs on his sled dog racing experience, Woodsong and Winterdance, the latter of which inspired the 2002 film Snow Dogs.
Fans of Paulsen took to Twitter to pay their respects to the daring author. Blair Braverman, a dog sledder and novelist, "came in love with mushing through Gary Paulsen's stories about his sled dogs." The author of the Lunch Lady series, Jarrett J. Krosoczka, described his conversation with Paulsen earlier this year as "an honour of a lifetime." Pan Macmillian published Paulsen's most recent book, How to Train Your Dad, in September 2021.
50 Best restaurants in the world 2021 edition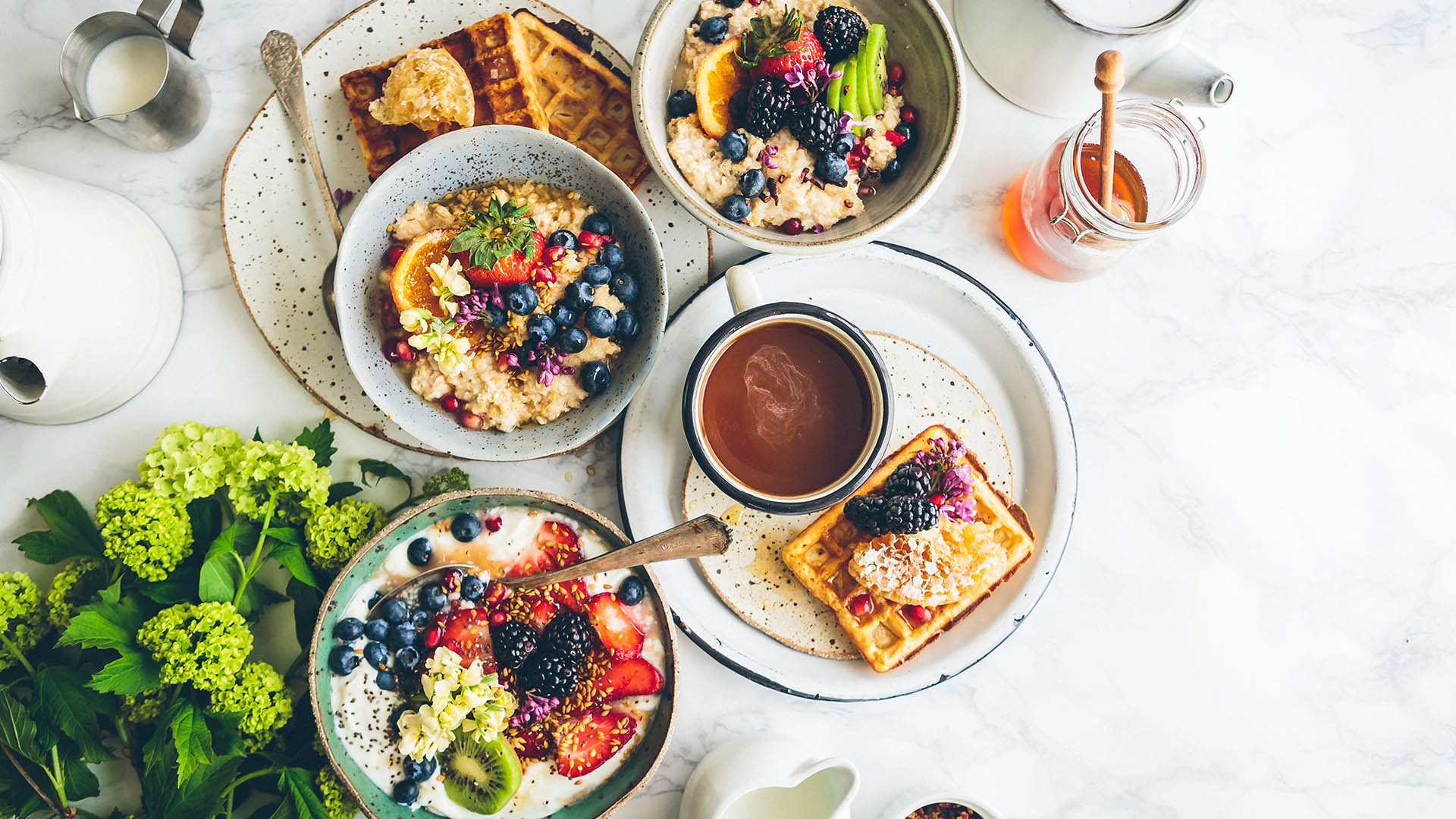 50 Best restaurants in the world 2021 edition
Following an unavoidable hiatus last year, the World's 50 Best Restaurant Awards has returned with its list of winners.
Noma, owned by Danish chef René Redzepi, took the top spot this year. This three-Michelin-starred restaurant first opened in Copenhagen's Christianshavn neighbourhood in 2003 and was named the World's 50 Best Restaurants in 2010.
While accepting this year's mega prize, Redzepi spoke about his first big win 11 years ago. "In the wake of this victory, all dreams were seemingly open. It also gave us a chance to be a part — one part — of a transformation of an entire region's food culture."
"If the pandemic has taught us anything, it's how fragile our dreams can be, how incredibly grueling and difficult this industry can be," he said about the hardships he had faced in his field.
In 2019, a new rule was implemented that prohibited previous winners of the top prize from reclaiming the trophy. A move that prevented Eleven Madison Park in New York, The Fat Duck near London, Osteria Francescana in Modena, Italy, and the 2019 winner, Mirazur in Menton, France, from competing.
These fine-dining behemoths, however, are listed separately as the 'Best of the Best.'
Check out the complete list of winners here:

1. Noma (Copenhagen, Denmark)
2. Geranium (Copenhagen, Denmark)
3. Asador Etxebarri (Axpe, Spain)
4. Central (Lima, Peru) *Best Restaurant in South America*
5. Disfrutar (Barcelona, Spain)
6. Frantzén (Stockholm, Sweden)
7. Maido (Lima, Peru) (up three places)
8. Odette (Singapore) *Best Restaurant in Asia*
9. Pujol (Mexico City, Mexico) *Best Restaurant in North America*
10. The Chairman (Hong Kong) *Highest Climber Award*
11. Den (Tokyo, Japan)
12. Steirereck (Vienna, Austria) *Art of Hospitality Award*
13. Don Julio (Buenos Aires, Argentina)
14. Mugaritz (San Sebastian, Spain)
15. Lido 84 (Gardone Riviera, Italy) *Highest New Entry Award*
16. Elkano (Getaria, Spain)
17. A Casa do Porco (São Paulo, Brazil)
18. Piazza Duomo (Alba, Italy)
19. Narisawa (Tokyo, Japan)
20. DiverXO (Madrid, Spain)
21. Hiša Franko (Kobarid, Slovenia)
22. Cosme (New York City)
23. Arpège (Paris, France)
24. Septime (Paris, France)
25. White Rabbit (Moscow, Russia)
26. Le Calandre (Rubano, Italy)
27. Quintonil (Mexico City, Mexico)
28. Benu (San Francisco, California)
29. Reale (Castel di Sangro, Italy)
30. Twins Garden (Moscow, Russia)
31. Restaurant Tim Raue (Berlin, Germany)
32. The Clove Club (London, UK)
33. Lyle's (London, UK)
34. Burnt Ends (Singapore) *New entry*
35. Ultraviolet (Shanghai, China)
36. Hof van Cleve (Kruishoutem, Belgium)
37. SingleThread (Healdsburg, California)
38. Boragó (Santiago, Chile) *Sustainable Restaurant Award*
39. Florilege (Tokyo, Japan) *New entry*
40. Sühring (Bangkok, Thailand)
41. Alléno Paris au Pavillon Ledoyen (Paris, France)
42. Belcanto (Lisbon, Portugal)
43. Atomix (New York City) *New entry*
44. Le Bernardin (New York City)
45. Nobelhart & Schmutzig (Berlin, Germany) *New entry*
46. Leo (Bogotá, Colombia)
47. Maaemo (Oslo, Norway)
48. Atelier Crenn (San Francisco, California)
49. Azurmendi (Larrabetzu, Spain)
50. Wolfgat (Paternoster, South Africa) *Best restaurant in Africa*
Dalai Lama supports a fundraiser to save an Edinburgh cafe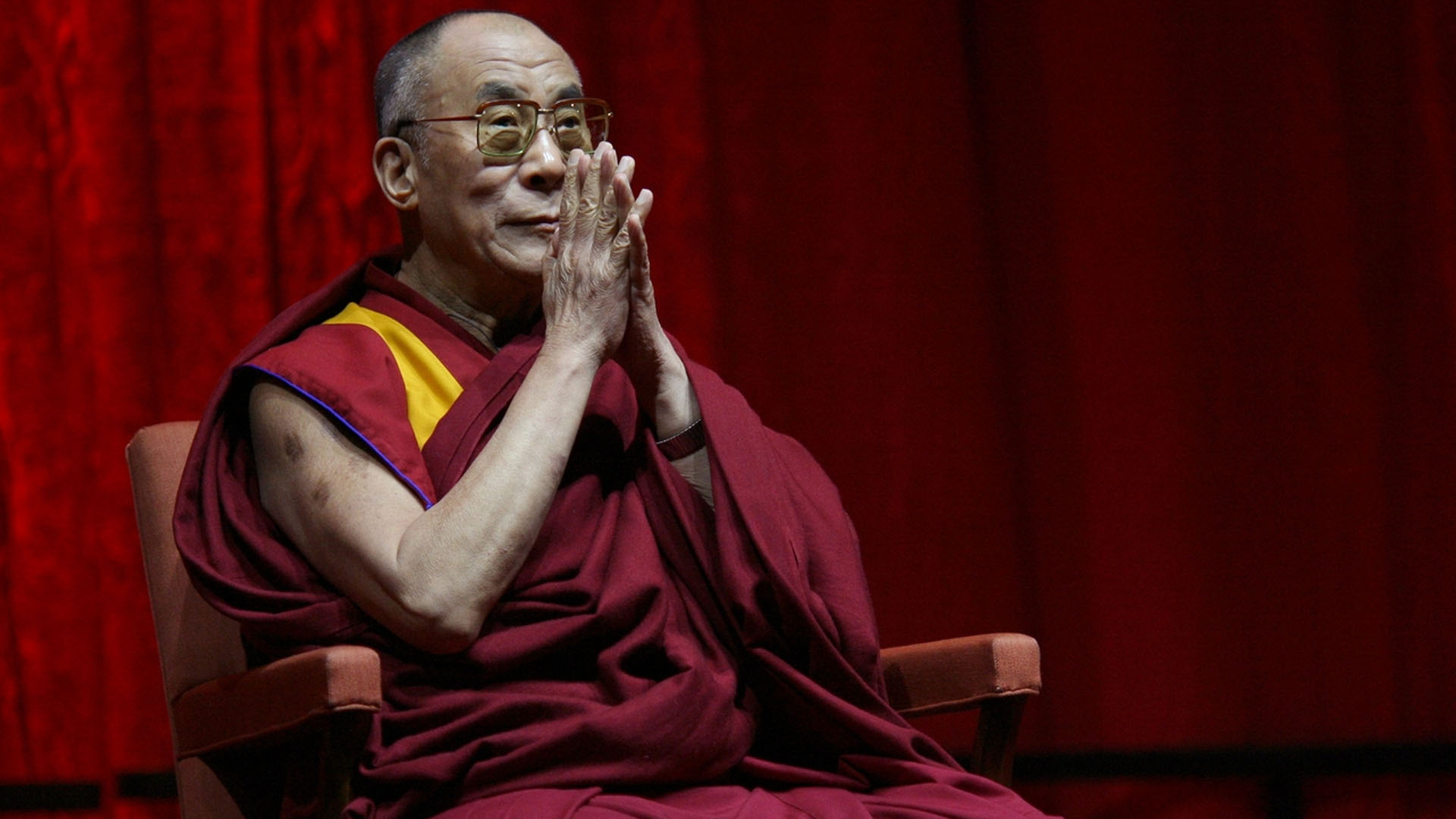 Dalal Lama, the Buddhist leader, has endorsed efforts to maintain a Scottish cafe founded by a Tibetan woman who was inspired by him.
'He spoke about the importance of keeping the ancient Tibetan culture alive,' woman who opened the cafe inspired by the Dalai Lama is on the verge of losing it
Reka Gawa, a Scottish national with Tibetan and Indian ancestors, founded the Himalaya Cafe in Edinburgh. Ms Gawa claims that the cafe came about as a result of a chance meeting with the religious leader at the Scottish parliament in 2004, when she was working there.
She says that the Dalai Lama inspired the cafe, and that he wanted her to stay in Scotland and promote her culture.
"He spoke about the importance of keeping the ancient Tibetan culture alive," she writes in her fundraiser post on GoFundMe, "Inspired by His words, I decided that a cafe and Tibetan cultural centre would best fulfil that need."
However, the 39-year-old claims that her company is now in risk. Her landlord has decided to sell the property, and the only option for her to keep her restaurant open is to purchase it. Ms Gawa claims that despite exhausting all alternatives, she is still short of £45,000, for which she is currently soliciting donations.
"It would be hard enough to lose the cafe at any time, but during the restrictions, in this traumatic time of Covid, we especially need to nourish each other," she says.
Ms Gawa describes this establishment as "so much more than a cafe." "I provide training to volunteers in the operation of a community business, and there is a "Pay it Forward" scheme in which my lovely, generous clients purchase meals for homeless people," she says.
Now that her cafe's GoFundMe campaign has gathered traction, it has received support from the Dalai Lama himself.
According to a spokeswoman for the spiritual leader, the Dalai Lama was aware of the cafe's activities and hoped it could continue.