Retribution Completely Took Over SmackDown!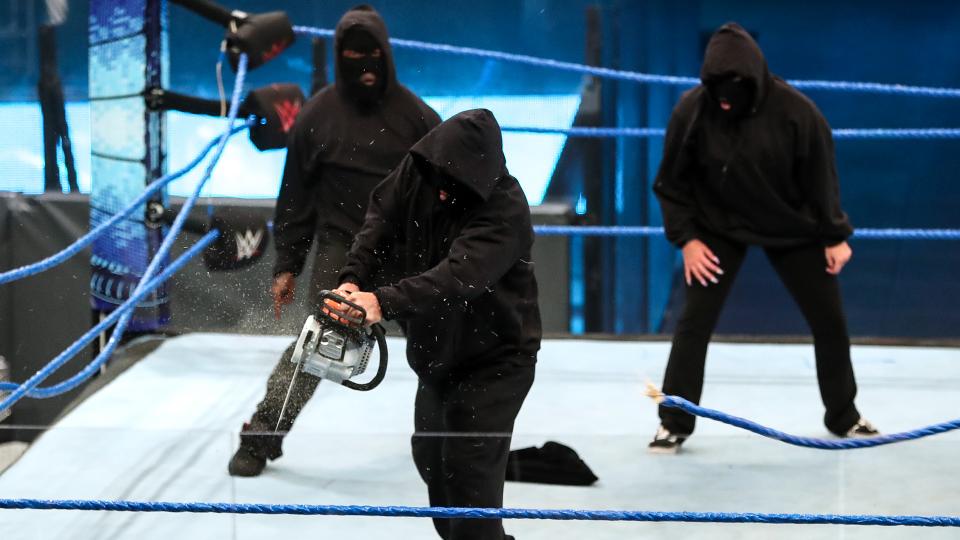 WWE's new addition 'Retribution' made sure their presence was felt during the Friday Night SmackDown, Retribution created out and out havoc and took complete control of Ringside.
In this week's Monday night Raw loses power as the power generator was blown up outside WWE Performance center by this new Stable and now Retribution has taken control of the building itself.  This Faction comprised three men and two women with their faces covered who invaded the ring with baseball bats, crowbars & metal pipes and chased away announcers and camera crew.
One member of the Retribution pointed his baseball bat towards the camera and announced, "This is our house now! This is our house now! You might wanna leave! You might wanna go home!." They didn't stop at this point and continued to rampage in the backstage area. 
WWE SmackDown airs Fridays at 8 p.m. ET on Fox.