Resident Evil 3 remake release Confirmed, will release in April 2020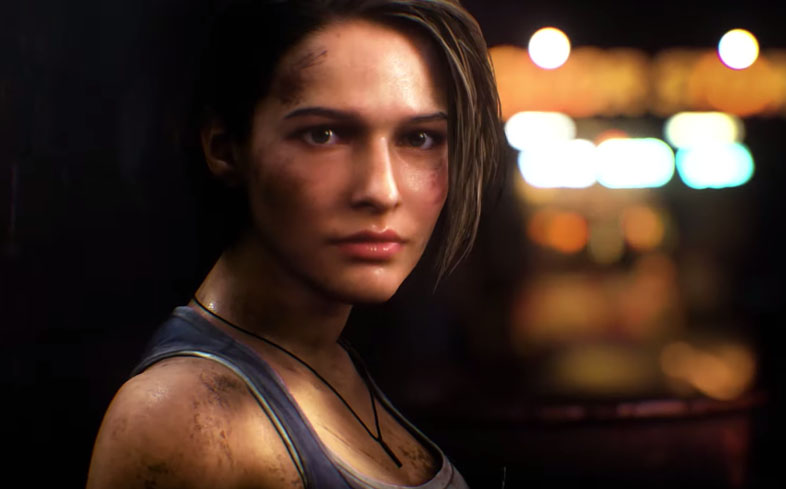 Capcom has finally announced that they are remaking Resident Evil 3 for modern hardware, which was already known by various leaks floating around on the internet. 
Similar to Resident Evil 2 remake, the upcoming game will be a revamped version with better graphics and gameplay. Also, Capcom has announced that the asymmetrical 1v4 multiplayer game Resident Evil: Resistance is a multiplayer component that will be included with the game.  
You'll be playing both Jill Valentine and Carlos Oliveira in the remake just like Leon and Claire as dual protagonists in Resident Evil 2.
Resident Evil 3 puts players back into the shoes of Jill Valentine, as she tries to escape from a monstrous creature called Nemesis in the Raccoon City. 
Resident Evil 2's remake was an enormous success for Capcom and we expect nothing less even now. 
Resident Evil 3 will be available for PlayStation 4, Xbox One, and PC on April 3rd, 2020. 
Fortnite: Chris Redfield and Jill Valentine are new addition New Resident Evil Collab with Fortnite
Fortnite: Chris Redfield and Jill Valentine are new addition New Resident Evil Collab with Fortnite
Fortnite's Halloween month of collaborations continues with a new partnership with Capcom and Resident Evil. Chris Redfield and Jill Valentine are the most recent horror icons to arrive on the island and battle The Sidways' Cube Monsters.
Chris Redfield and Jill Valentine are included in the S.T.A.R.S. Team Set, along with their S.T.A.R.S. uniforms. Chris also comes with his Hound Wolf Squad suit from Resident Evil Village as an alternate, while Jill can wear her Resident Evil 3 Remake attire.
The set also contains the Green Herb Back Bling (with Red Herb and Blue Herb alt styles), a typewriter Saving Keystrokes Back Bling, the Hod Dogger Pickaxe, and the Stun Rod Pickaxe, in addition to the character skins. There's also the Brolly Stroll Emote, which includes an umbrella.
The S.T.A.R.S. Team Gear Bundle will include the Chris, Jill, Herb, and Typewriter Back Blings, as well as the option to purchase the two Pickaxes and emote.
Epic Games has begun bringing horror-themed partnerships to Fortnite as October progresses. The month began with a collaboration that featured famous creatures from Universal Pictures' horror catalogue. Rick Grimes from The Walking Dead has also been introduced to Fortnite.
Only True GTA Fans Noticed This GTA Easter Egg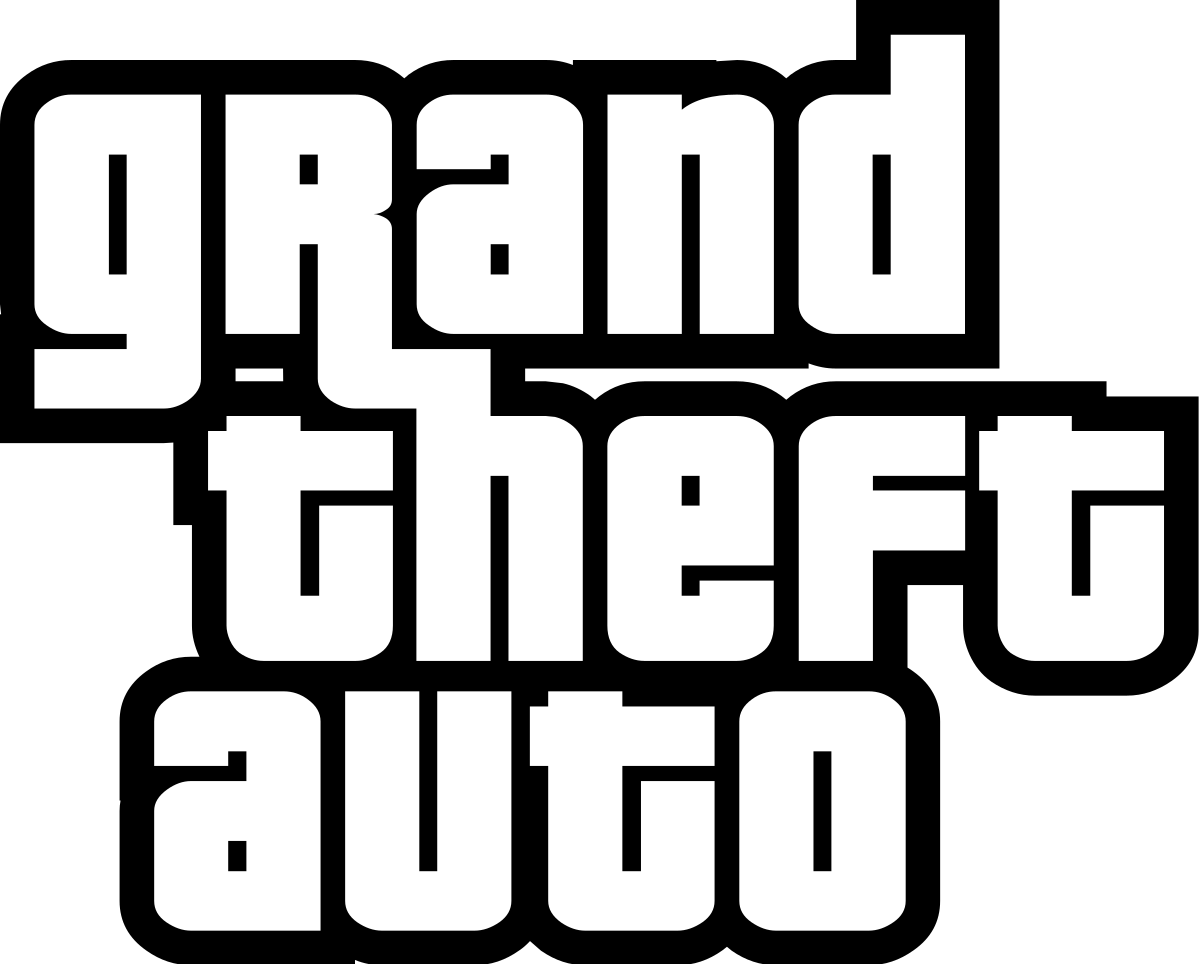 Only True GTA Fans Noticed This GTA Easter Egg
There is no other gaming franchise quite like "Grand Theft Auto." Since the first title in the series was released in 1997, these edgy, high-octane games have piqued the imagination of players seeking extralegal thrills both on and off the road.
Looking at "GTA 5" lifetime sales figures cements the IP's dominance. On top of such remarkable results, MarketWatch labelled the 2013 title "the most financially successful media title of all time," and it even took the top spot on Twitch eight years after its release. Naturally, this level of popularity has aided "GTA" in developing a devoted fanbase.
Players who have uncovered many of the details in "GTA" may believe there is nothing else to discover, but one Easter egg may change their opinions. Of course, this isn't the first time a secret has been revealed in the franchise. In fact, "GTA" Easter eggs have spread beyond the series' boundaries into other games. In addition to all of those hidden treasures, "GTA" entries contain a slew of secret regions. This Easter egg necessitates knowledge of numerous "GTA" games, granting it real fan-only status.
The signature GTA cover helicopter
Fans on Reddit and Kotaku have noticed that practically every "Grand Theft Auto" cover since "GTA 3" has a helicopter in the upper left-hand corner of the box. The birth of the enduring grid-style cover design that makes "GTA" box art so recognisable at a glance also correlates with the trend. There are a few exceptions, such as "GTA Advance," "GTA Chinatown Wars," and several international covers, but the helicopter is a recurring element.
That's not the only Easter egg in the "GTA" cover. Though less consistent than the recurring helicopter location, Kotaku also picked out the frequently appearing motorcycle in the upper right-hand corner of "GTA" covers. This artwork appears to be accurate to the game, as motorcycles appear in practically every entry in the series.
Though helicopters are a key component of "GTA" and have been in the games since the beginning, it's worth noting that they didn't become flyable by players until "GTA: Vice City," which came out after the helicopter cover trend began with the previous title "GTA 3." Whatever the rhyme or rationale for the continuous helicopter cover placement, it adds another layer of ambiguity to logistically grasping the importance of the Easter egg. But, then again, that's part of what makes it so elusive.
Halloween 2021 in 'GTA Online': How to Create Slashers and Phantom Cars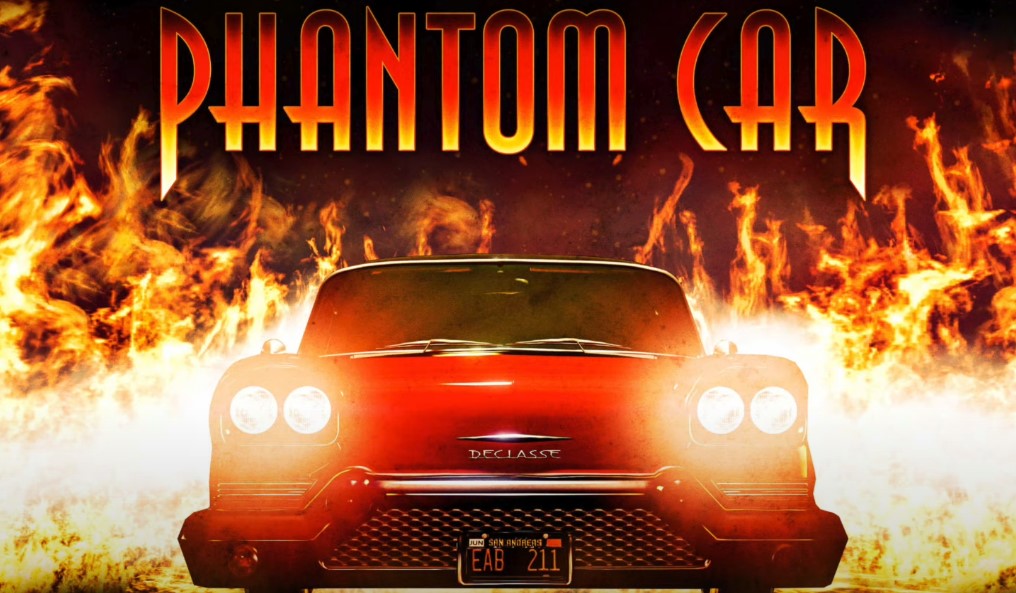 Halloween 2021 in 'GTA Online': How to Create Slashers and Phantom Cars
The 'Halloween Event 2021' in GTA Online
Rockstar Games unveiled the "GTA Online" Halloween event for 2021 a day ago, and it has gained a lot of attention online, particularly from lovers of the game. The game would include two foci, including "The Slashers Event" and "Phantom Car" spawning.
However, Alien Survivals is also centred on the title's Halloween Event, as part of the 2X GTA$ and RP promotions issued on popular occurrences.
That being said, Rockstar has focused on creating frightening stuff for everyone to enjoy this Halloween. This was something that was lacking in the previous year, 2020, when there had not been much of a Halloween celebration as large as this one from Rockstar Games.
Nonetheless, "GTA Online" invites its players to the platform to partake in the horror-filled adventure it has prepared.
How to Create Slashers in 'GTA Online'
Slashers can be found across the game's map, but only at specified times and locations. According to Tez2, there are specific requirements for a slasher to spawn, and one of the most important factors is time. The in-game time should be between 21:00 and 5:00, and it can be done by opening one's phone.
Furthermore, there are four characters to keep an eye out for:
Ski Mask Slasher (Jason Voorhees) spotted around Banham Canyon, Great Chaparral, Vinewood Hills, Tongva Valley
Clown Killer (Pennywise) spotted around Los Santos City
The Shape (Michael Myers) spotted around Alamo Sea, Mount Chiliad, Paleto Bay
Fiery Driver spotted around Redwood Light Tracks and La Puerta, Los Santos
For these slashers to materialise, the user should not be armed, and players should be in the so-called slasher zone. When a slasher is around, an evil laugh or clown laugh track will play.
The event has a 15-minute cooldown after each kill or when it begins.
How to Spawn Phantom Cars in 'GTA Online'
Phantom Cars, on the other hand, requires a user to be in a session with one or more other players and is not available in solo mode. The car would finally track down a random player.