'Red Notice' Release Date, Cast, Trailer And Everything We Know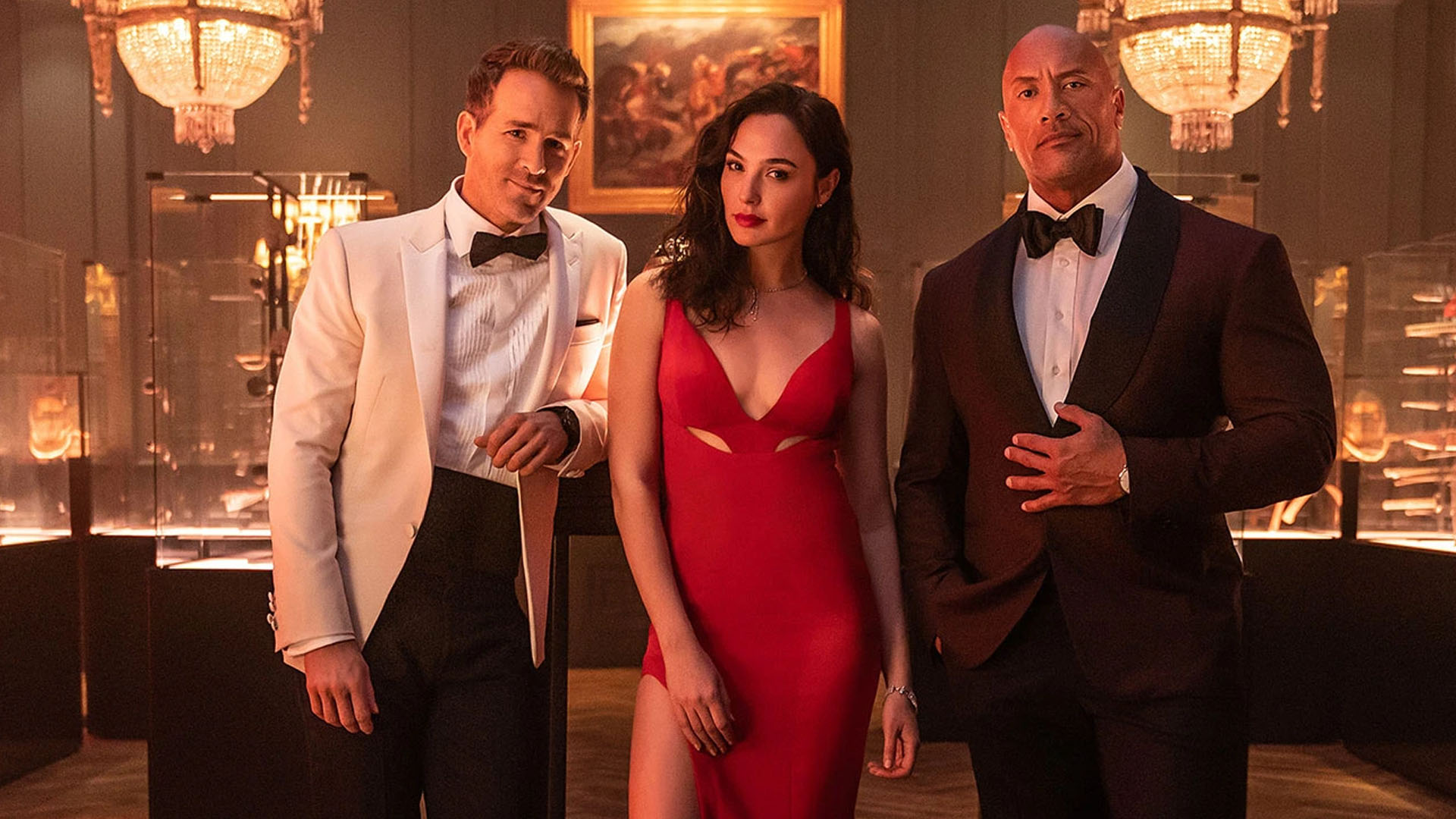 Netflix has partnered with some of Hollywood's biggest celebrities, like Will Smith, Sandra Bullock, Ryan Reynolds, and Ben Affleck, during the last few years. Netflix's latest blockbuster, Red Notice, has the potential to be their biggest blockbuster yet. Red Notice has the potential to be Netflix's own Fast & Furious franchise, with a budget of over $200 million, a director who has done his fair share of actioners and comedies, three of the greatest stars in Hollywood in Dwayne Johnson, Gal Gadot, and Reynolds, as well as franchise potential.
The film was first announced in February 2018, with Universal and Legendary Studios competing for the rights in a bidding battle. After the Die Hard-like film Skyscraper, this would have been director Rawson Marshall Thurber and Johnson's third collaboration with the studios. After becoming concerned about the film's rising budget, Netflix eventually purchased it from Universal. When Red Notice premieres on Netflix, it's expected to draw a large audience; here's all we know so far about the action-comedy.
The First Trailer For Red Notice Is Here
If you aren't sold on Red Notice yet, check out this teaser trailer from early September, which gives a sneak peek at some of the high-octane shenanigans that Johnson, Reynolds, and Gadot get themselves into.
What Will the Subject of Red Notice Be?
The plot of Red Notice follows FBI top profiler John Hartley (Dwayne Johnson), who is forced to form an unholy partnership with career criminal Nolan Booth (Ryan Reynolds) in order to track down master international art thief Sarah Black (Gal Gadot) before she pulls off the century's ultimate theft.
The action set pieces in the film will take place in exotic and grand places such as Rome and Sardina in Italy, as well as plenty of fist fights, automobile chases, and explosions.
The film's massive scope makes it seem like something you'd see in a theatre, but with the development of streaming, that's no longer the case. There are lots of chuckles, and the lead three appears to be channelling the same energy as the action-comedies that dominated the screen in the 1990s by not taking themselves too seriously.
Who Will Play the Lead Role in Red Notice?
Red Notice, as previously reported, will star three of Hollywood's biggest names: Dwayne Johnson, Ryan Reynolds, and Gal Gadot. Johnson is likely one of the few remaining movie stars who can sell tickets just by saying his name. Johnson was one of the stars who didn't seem to be making the transition to streaming for a long time, but it was announced in October 2018 that he would be making his streaming debut with a film called John Henry and The Statesmen, directed by his Jumanji director Jake Kasdan, but there has been no further movement on the project since it was first announced. Johnson has also signed on to another project at Netflix, which will reunite him with his Jungle Cruise co-star Emily Blunt in the superhero romcom Ball and Chain, which will be written by Academy Award nominee Emily V. Gordon, who co-wrote the successful film The Big Sick with her husband Kumail Nanjiani. Johnson also has a Christmas-themed action comedy called Red One in the works at rival streaming service Amazon Prime Video, where it's rumoured he'll portray Santa Claus.
Reynolds previously worked with Netflix in 2019 when he starred in the Michael Bay-directed action flick 6 Underground. Reynolds has a number of Netflix projects in the works, despite the fact that his theatrically released pictures have done well. Reynolds will reunite with Free Guy director Shawn Levy for the time-travel film The Adam Project, which will star Mark Ruffalo, Jennifer Garner, Zoe Saldana, and Catherine Keener and will be released early next year. Reynolds has also agreed to feature in and produce a live-action film based on the iconic arcade game Dragon's Lair from the 1980s. Reynolds has also signed on to act in the Netflix comedy Upstate, which he will co-write with John August. Reynolds is now filming Spirited, a Christmas Carol-inspired musical produced by Sean Anders and starring Will Ferrell and Octavia Spencer, which will premiere on competitor streaming service Apple TV+.
In terms of Gadot, this will be her third streaming film if Wonder Woman 1984 and Zack Snyder's Justice League are included, but it will be her first with Netflix. Gadot is also collaborating with the streaming service on the spy picture Heart Of Stone, which will be directed by Tom Harper, who previously directed the underappreciated indie film Wild Rose and the Felicity Jones-Eddie Redmayne reteam The Aeronauts. Gadot is also collaborating with Apple TV+, a rival streaming service, on a prestige limited series in which she will play classic Hollywood actress and inventor Hedy Lamarr, created by Sarah Treem, co-creator of The Affair.
The film will also feature character actor Chris Diamantopoulos and The Umbrella Academy season 2 breakout actress Ritu Arya in supporting parts, in addition to the three A-list actors.
Johnson and Gadot previously collaborated on the sixth instalment of the Fast and Furious franchise. Since Reynolds' surprising cameo in the Fast and Furious spin-off Hobbs & Shaw, as well as Johnson's voiceover cameo in Reynolds' current smash Free Guy, Johnson and Reynolds have teased a collaboration.
When did Red become aware of film?
Filming was supposed to start in the spring of 2019 after Johnson finished Jumanji: Welcome to the Jungle, but it was postponed indefinitely after the film was sold to Netflix. Once at Netflix, filming didn't start until January 2020, but like every other film and television production, filming was halted in March 2020 owing to the COVID-19 Pandemic. Filming didn't start again until September 2020. Despite the film's European setting, the majority of the film was shot in Atlanta, Georgia, with additional locations in Italy, including Rome and the island of Sardinia.
Several members of the Skyscraper team, including composer Steve Jablonsky and editor Michael L. Sale, cooperated with Thurber and Johnson. Markus Förderer, who has occasionally worked with Roland Emmerich on films like Independence Day: Resurgence and the controversial Stonewall, is serving as cinematographer on the movie.
What Is The Release Date For Red Notice ?
Back when the film was being set up at Universal and Legendary, it was scheduled for a June 12, 2020 theatrical release, which, given what was going on at the time, would obviously not have worked out. The picture was then moved back five months, to November 13, 2020, by Universal and Legendary. When Netflix took over, the film was obviously pulled from the schedule. The film will now be released on November 12, 2021, one year after Universal originally scheduled it. As a result, it appears that the Pandemic had little impact on the film's distribution.
It's worth noting that the streamer isn't giving the film a Christmas release, despite the fact that it's been customary for the company to release large blockbusters around that time. They released Bright, a Will Smith vehicle directed by David Ayer, in 2017, Bird Box, a tremendously popular sci-fi horror film starring Sandra Bullock and directed by Susanne Bier in 2018, 6 Underground, starring Reynolds in 2019, and The Prom, a Meryl Streep musical directed by Ryan Murphy, in 2020. Many expected Red Notice to get the coveted release date, but it's Adam McKay's star-studded political satire Don't Look Up that gets it instead.
Will a Red Notice 2 be released?
Never rule out the possibility! Netflix has a constant desire to create their own blockbuster franchises. With sequels to Bright, Bird Box, Extraction, The Old Guard, Enola Holmes, and Murder Mystery in the works, as well as the purchase of the rights to Rian Johnson's highly anticipated Knives Out sequels, the streamer isn't one to pass up a sequel.
Netflix certainly sees the picture as having franchise potential, but there has been no news on whether or not a sequel is in the works. Furthermore, the principal three performers, as well as the director, have a lot of work ahead of them. Thurber will film another Netflix movie, this time based on the hit video game The Division, starring Jake Gyllenhaal and Jessica Chastain. Johnson, Reynolds, and Gadot, on the other hand, have a slew of already-announced projects, so a sequel could be a long way off.
Singapore has suspended a crypto-exchange, Over a disagreement with K-pop group BTS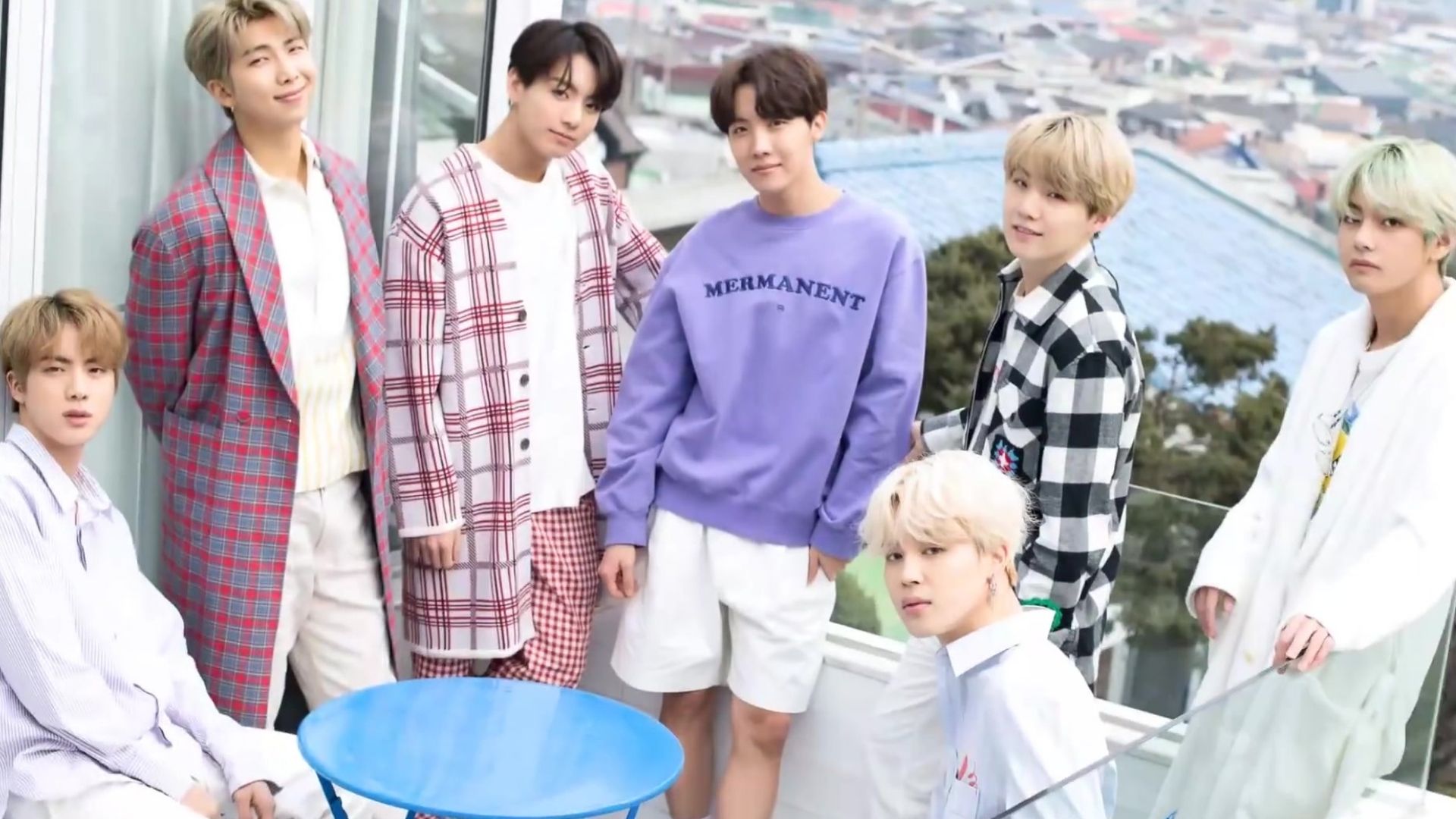 Singapore has suspended a crypto-exchange, Over a disagreement with K-pop group BTS
Singapore's banking watchdog has halted a popular digital currency exchange over a crypto pension programme linked to South Korean boy band BTS.
Singapore's decision to stop Bitget's local activities comes as the city-state strives to become a worldwide cryptocurrency hub.
BTS's agency Hybe threatened Bitget with legal action in October for the promotion of Army Coin, named after the group's ardent fans BTS ARMY. Who made the coin is unknown.
"so they do not have to worry about surviving but instead let them do what they desire to do" the platform advertised Army Coin. Hybe stated the coin is unrelated to BTS.
The episode shows the difficulties regulators face in controlling the crypto business as regular investors accept digital currency.
Barcelona star Andrés Iniesta was criticised last week for promoting the world's largest crypto exchange on Instagram.
Singapore, a financial and free-trading port, has been more open to technology than regional rivals Hong Kong and Tokyo.
The Monetary Authority of Singapore has awarded Binance, Ripple, and Coinbase licences to serve retail and institutional clients.
Bitget had been exempted until July, according to a source familiar with the case. Bitget and the MAS refused to elaborate on the basis for Bitget's exclusion.
Bitget's services were still available in Singapore until late November, when it promoted Army Coin and claimed MAS clearance on its website.
After being notified by the Financial Times, the company removed the MAS logo from its site and prevented Singaporeans from using its app or website. Bitget still claims US, Canadian, and Australian licences.
Army Coin has since been listed on CoinTiger, another Singapore-based cryptocurrency market. The coin "exists for the good of BTS" and will "truly support them financially", according to CoinTiger.
Courtney Love claims to have Elon Musk's mysterious emails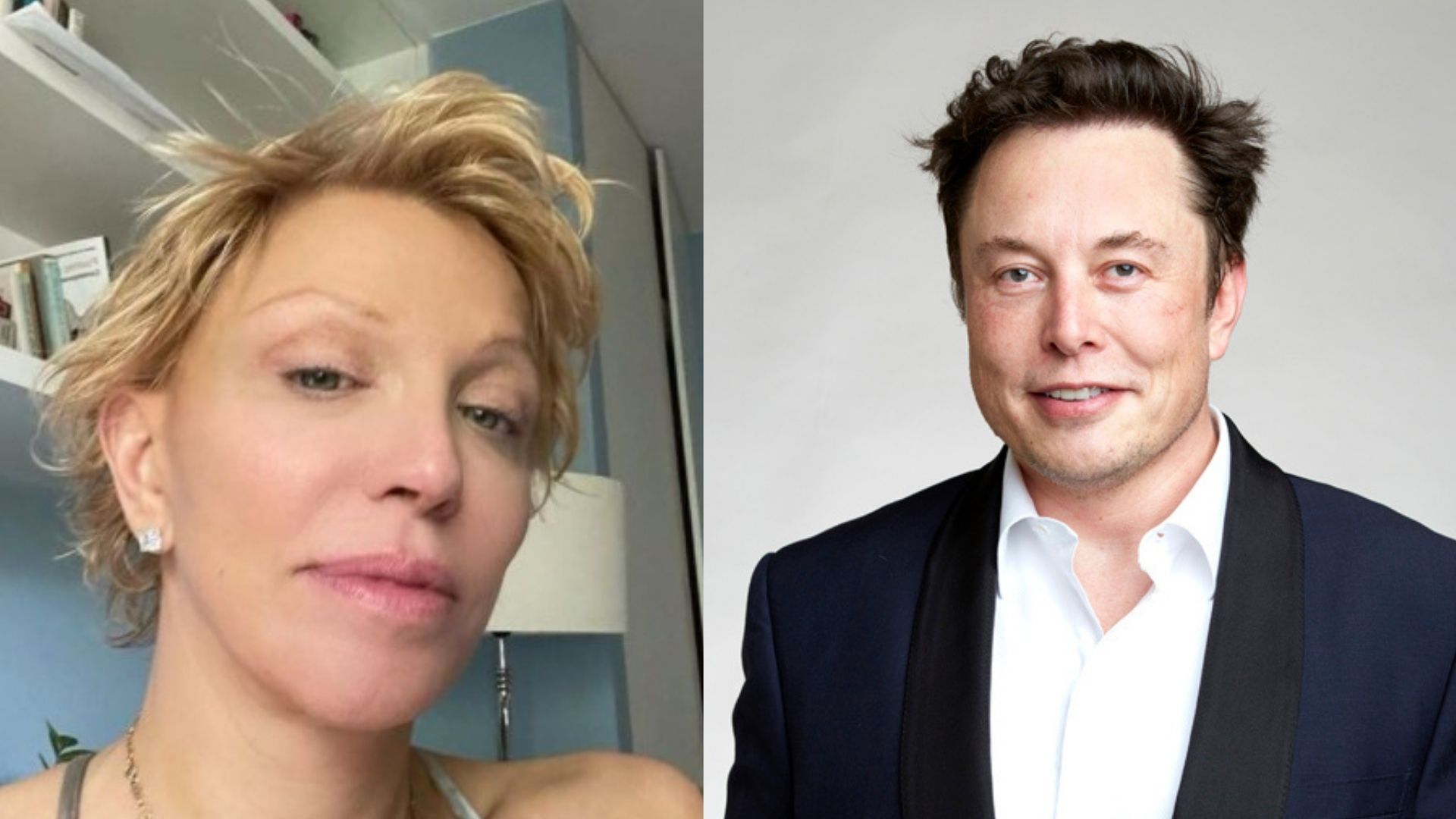 Courtney Love claims to have Elon Musk's mysterious emails
Famous grunge vocalist Courtney Love tweeted a vague threat this week that includes Elon Musk's private emails, Bernie Sanders, and a character from the show "Succession."
You may recall Elon Musk's November under-the-belt jab at Senator Bernie Sanders.
To an 80-year-old lawmaker, he said, "I keep forgetting that you're still alive."
In addition to offending Musk fans, the statement insulted a man who, according to The Hill, is currently trying to help Alzheimer's patients afford treatment.
So what does this have to do with Courtney Love? The 57-year-old singer and actress, who was once married to late Nirvana lead singer Kurt Cobain, tweeted on Thursday something ambiguous and colloquial:
"You know your str8, male, PayPal mafia email group?" Love tweeted. "I was on bcc for MONTHS on that thing. With that information in mind, don't you think in a 'civilized society' one should embrace paying our fair share of tax? Don't pick on Bernie. It's Kendall Roy shit."
Was Love in a financial group chat with Musk, perhaps a decentralised autonomous organisation (DAO)?
Initially, she only said she was a "GOOD queen" and used the hashtag "#justpayyourtaxesbuddy." Reporters rushed to the star's aid in the replies. She later added more hot water to her tea spill.
"Mostly gross sex stuff, entitled dudes being suck ups/toadies," Love tweeted today. "I was sleeping w someone on it (Thielis not on it. So. Str8) it's not his fault I got BCC'd. I like Elon the few times we've met…"
However, Love later deleted that last tweet, along with several others she had recently sent.
Love also seemed to like Musk in 2017, when she praised a previous SpaceX launch.
Interestingly, while Love accuses Musk of tax evasion, the Daily Mail reported earlier this year that Love owed the state around $375,000 in taxes.
Peacemaker: Trailer, Release date and other details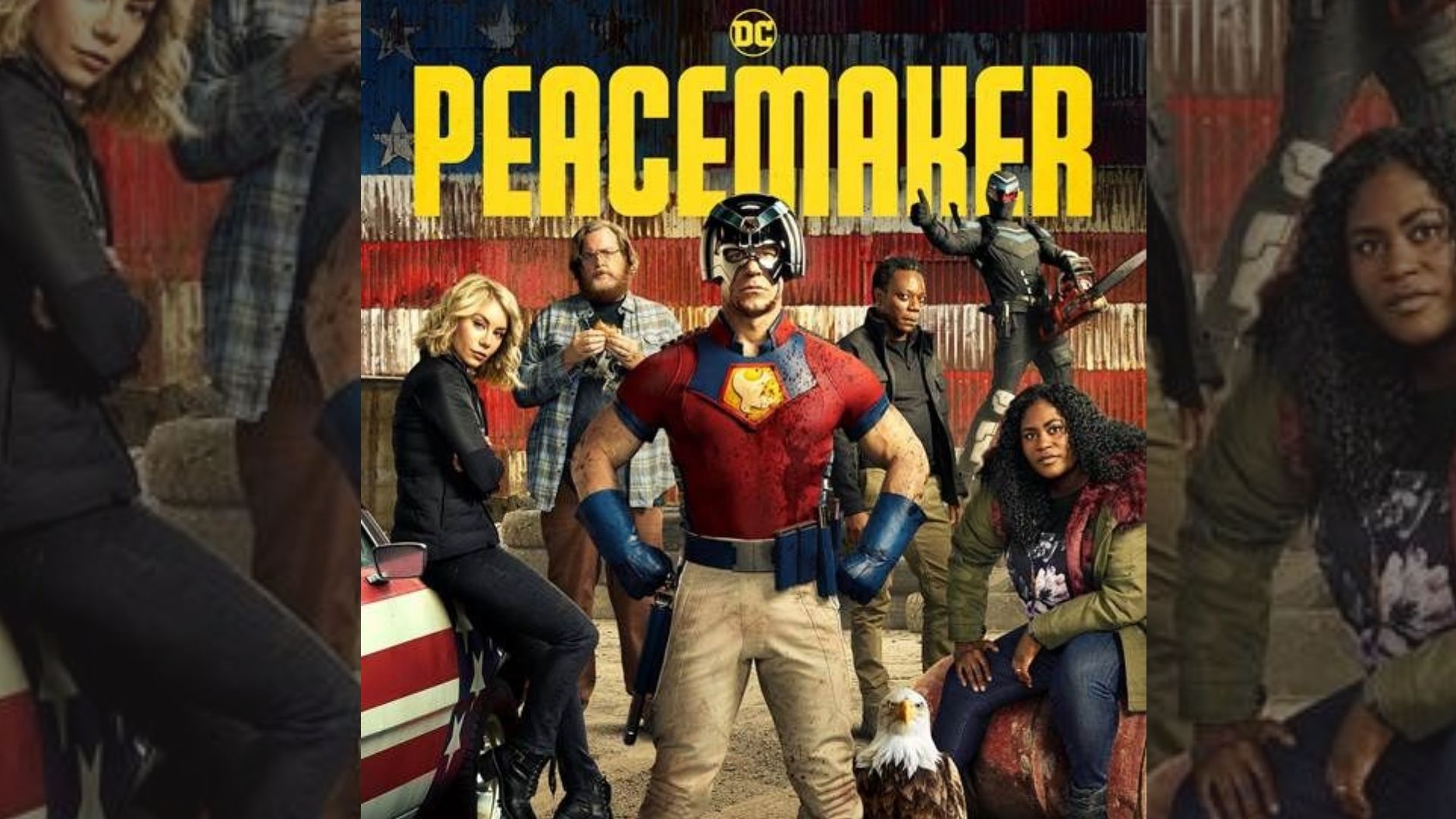 Peacemaker: Trailer, Release date and other details
Another trailer for James Gunn's The Suicide Squad spinoff, Peacemaker, starring John Cena, has been released ahead of the show's premiere on HBO Max next month.
"Peacemaker is an opportunity to delve into current world issues through the lens of this superhero/supervillain/and world's biggest douchebag." Gunn said when the series was announced. For a movie that also featured the kaiju alien starfish monster Starro the Conqueror, Peacemaker was hospitalised at the end of this year's The Suicide Squad. There's a sense in this trailer, however, that John Cena's Peacemaker is having second thoughts about his vow to keep peace at all costs, even if it means slaughtering men, women, and children in the process. Perhaps Peacemaker isn't ready to get all introspective right now, as the trailer suggests.
While Cena will reprise his role as Peacemaker, Steve Agee and Jennifer Holland from The Suicide Squad will also appear in the new series. Freddie Stroma and Chukwudi Iwuji star as Vigilante and Clemson Murn, respectively, on Gunn's show Peacemaker, which also features Danielle Brooks as a co-lead.
All eight episodes of the series have been written by Gunn, and he will direct five of them. Jody Hill (The Righteous Gemstones) and Rosemary Rodriguez will also serve as co-directors (The Walking Dead).
In the near future, HBO Max will be home to numerous major DC projects, including Peacemaker. Batgirl, starring Leslie Grace as the titular character, is also scheduled for release next year. HBO Max is currently developing the films Black Canary, Blue Beetle, and Static Shock.
On January 13th, 2022, HBO Max will air the series Peacemaker. Take a look at the latest Peacemaker trailer and poster.