If you are still someone who believes that gaming is a waste of time, you might be in a minority. Because we have seen that people who are gaming for a living are earning millions from doing what they love. However, this was not the case when you would casually play games for days just for fun. Nowadays, gamers use a proper setup as well as live-stream their gameplay on platforms. One of the most popular gaming platforms in today's time is Twitch. We recently saw that the popular streamer Ninja moved from Twitch to Mixer owned by Microsoft. This is possibly a deal by Microsoft to make the Mixer platform popular.
Now, we are here to tell you that racist comments were made by Tfue in a live-stream he did on Twitch. This live-stream was regarding Minecraft that he played recently. Although there is no video of that gameplay available on Twitch, Reddit mirrors, as well as other evidence, show that colourful language was indeed used. Now, it is understood that when games become intense, foul language is used but it is not allowed on Twitch who has some strict guidelines. Now Tfue commented on the live-stream that "Y'all motherfuckers killed that nigga. Y'all can suck my pee-pee, man.". It has to be mentioned that this is not directed towards any viewer or another player. However, a slur is still a slur even if it is said in general and it definitely violates Twitch's guidelines.
Also, Tfue has been in violation of Twitch's guidelines twice already when his account got suspended for some time. The problem is that if Twitch finds him in violation once again, it will mean that he will have his third strike. Basically, Twitch has a strike system where three strikes for violation of its guidelines means that the account gets banned. However, the problem for Twitch is that Tfue is the largest streamer on its platform right now so it could also lose many subscribers and viewers if it decided to ban Tfue's account.
Darksiders Genesis Guide: How to Break the Wall in Chapter 14?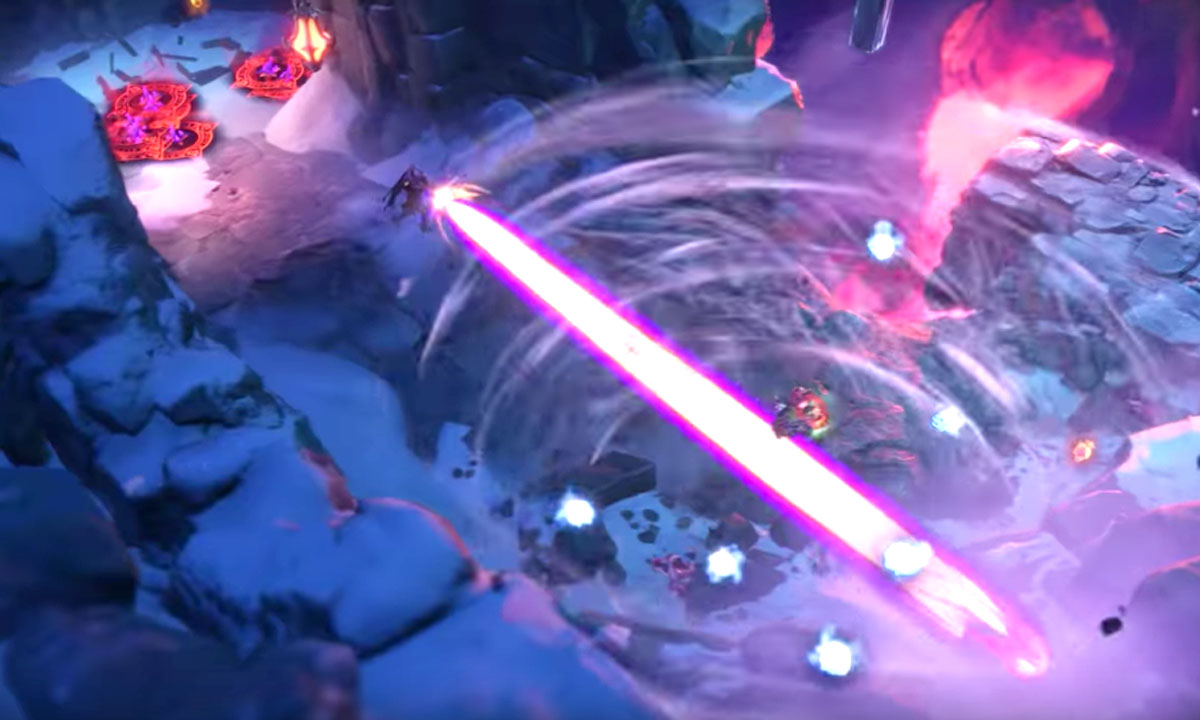 The fourteenth Chapter of Darksiders Genesis requires you to blow up a destroyed wall in order to proceed ahead in the game. Follow this guide to know "How to break the wall in Chapter 14 of Darksiders Genesis." 
Learn where to obtain the Bomb Growth bomb and how to take it to the wall. 
There are two platforms nearby the location. These Bomb Growths can be found behind the two platforms moving across the location. In order to get it, you will have to jump on both the platforms and then get on to the more steady shelf.  
Now that you have the bomb, it's time to move to the bomb towards the destroyed wall. This can be done in two ways. 
First, throw the bomb straight to the wall when the road is empty. 
Second, a bit tedious way, throw the bomb right on the edge of the rocks near the platforms and jump on the steady platform.
Then, keep pulling and throwing the bomb until you reach the wall. 
Finally, place the bomb on the wall and ignite the fire. This is how to break the wall in chapter 14 of Darksiders Genesis, open the passage and continue the mission. 
PlayStation 5 first game announced at 'The Game Awards' is 'Godfall'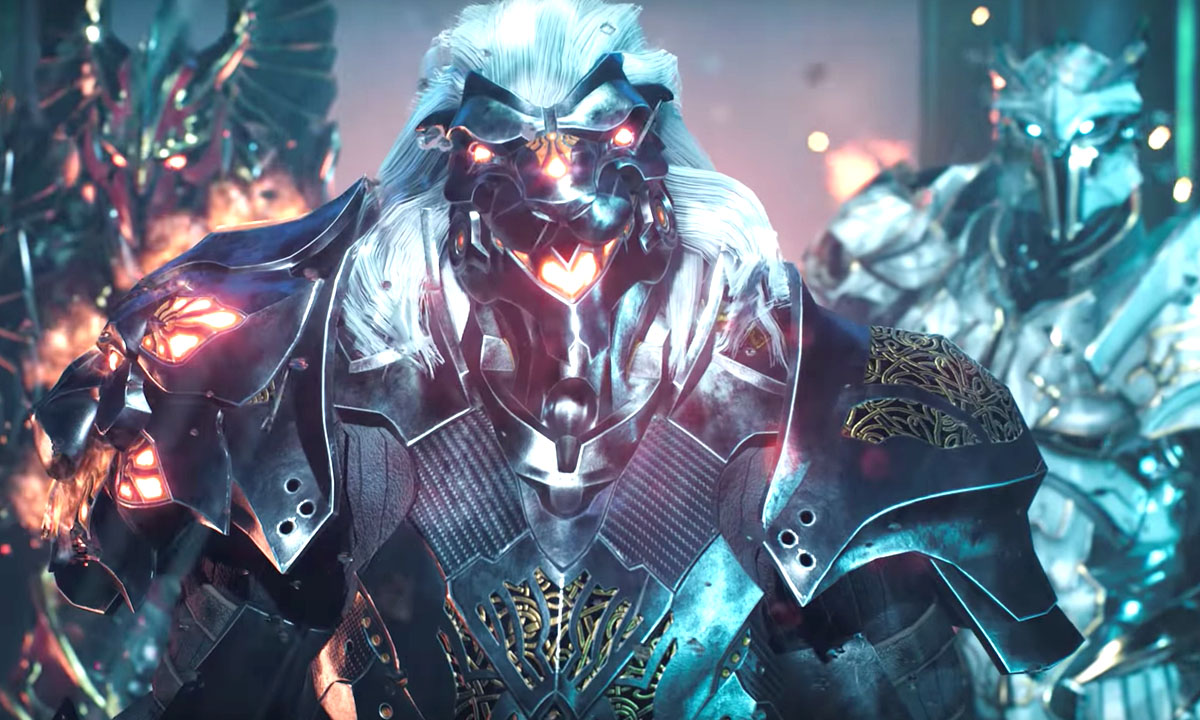 Playstation 5 first game is confirmed to be 'Godfall' and the game will be launched with the console during the holidays in 2020.
Godfall is being developed by the team at Counterplay Games and will be published by Gearbox Publishing. 
The website reveals the game will be an AAA-quality, third-person, real-time melee game which is better "played together with friends". 
Godffall is being developed in Unreal Engine 4 and will be a PS5 console exclusive title. The game will release on PC via the Epic Games Store. 
Keith Lee, creative director of Godfall and CEO of Counterplay Games, said: "We're innovating with Godfall to provide a fresh take on action RPGs by rewarding skill-based offensive gameplay and making every hit matter."
He further adds, "Namely, we want to feed into that yearning for the next best piece in your character build, so we plan to provide plenty of loot to players to ensure there's a meaningful impact to gameplay and play styles."
Watch the trailer below. 
Microsoft Announces 'Xbox Series X' at The Game Awards 2019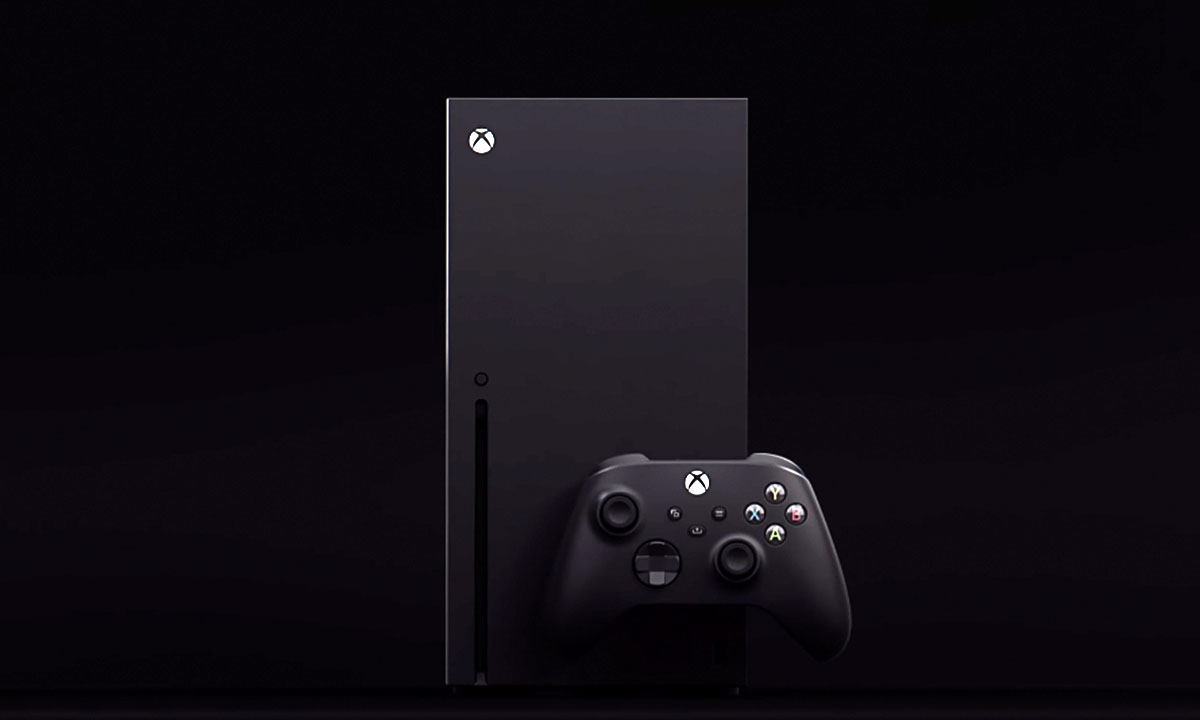 Microsoft revealed a brand new Xbox at The Game Awards 2019 tonight,  the Xbox Series X. Also, a brand new game from Ninja Theory: Senu's Saga: Hellblade 2 was revealed. 
This next-gen Xbox will be released next year's holiday season. Phil Spencer, Head of Xbox, took to the stage to announce the Xbox Series X project which was previously known as Project Scarlet.
Phil promised that the Xbox Series X will "lead us into future of console gaming" with the console's debut in almost a year, "our fastest and most powerful Xbox."
He further said. "We see a future where you're instantly absorbed in your games, where worlds are even more lifelike, immersive, responsive and surprising where you are at the center of your gaming experience."
Microsoft has announced more details in a blog post about its newly launched Xbox Series X project. The Console will support vertical and horizontal orientation. 
Watch this space for updated from The Game Awards 2019.