Police respond to report of 'apex predator' prowling around park, discover it's stuffed toy panther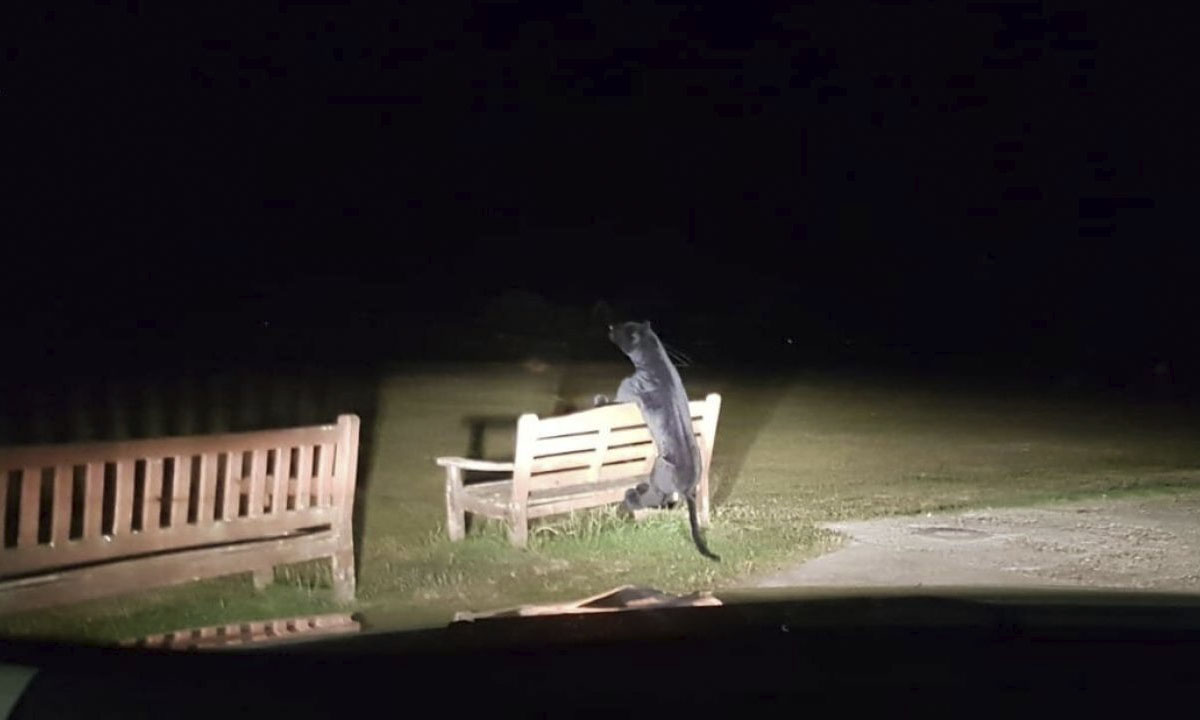 Police respond to report of 'apex predator' prowling around park, discover it's stuffed toy panther
Don't worry about getting bit by this wild cat, it's already stuffed.
Police were reportedly called to a park in Steyning, Horsham, West Sussex, on Friday over fears of an "apex predator" roaming around.
However, when the police arrived on the scene at night and found out the supposed "panther," they realized the panther was actually a stuffed toy that had been left on the park bench.
Twitter users were tickled by the news.
"What. A. Headline: "Panther on the loose clinging to a park bench turned out to be a stuffed toy," one wrote.
"Possible Panther Prowls Park," another wrote with the hashtag "Friday Funny."
Sussex Police were initially concerned when they first looked at the big cat in their car headlights, which looked it was attempting to jump over the bench.
"Reports of a large apex predator in the Steyning area turned out to be true," the police said, SWNS reported. "It may be a stuffed toy, but the attending officers didn't necessarily know that at first."