Police officer rescues American flag blown from post: 'It's a sense of honor'
Video footage of an Arizona police officer returning a run-away American flag has gone viral, and the officer and Air Force veteran herself, Shelly Montes, told "Fox & Friends Weekend" it was an act of honor.
"It's a sense of honor for me as a military veteran," she said. "It's a pride thing for me. "Seeing the flag on the floor is painful."
The wind blew the flag from its post where Montes, patrolling neighborhoods overnight, found it, rolled it up, and put it on a patio chair next to the owner's doorstep. Montes said this incident happens "quite often" during monsoon season.
🇺🇸 While patrolling neighborhoods during the overnight hours, @PeoriaPoliceAZ Officer Montes, a #Military #Veteran, noticed an #AmericanFlag damaged from the wind. The resident posted the video to thank Officer Montes for taking care of it!🇺🇸 #PeoriaPDAZ #Peoriapoliceaz #peoria pic.twitter.com/0nipxMu5Yp

— Peoria Police (AZ) (@PeoriaPoliceAZ) September 13, 2020
During a time of hostility against law enforcement, Montes proposed that officers still remain patriotic with small gestures like saving flags.
"It's a sense of pride, and it's a sense of pride for many officers," she said. "And I know I'm not the only officer that does this … It's a sense of honor for our country and those of us who have served and continue to serve our community."
Montes said she didn't know cameras were recording her act of kindness and only found out later through Facebook. She said she has yet to meet the flag's owner.
Source: Fox News
Tulsa Pastor Michael Todd rubbed spit on a followers face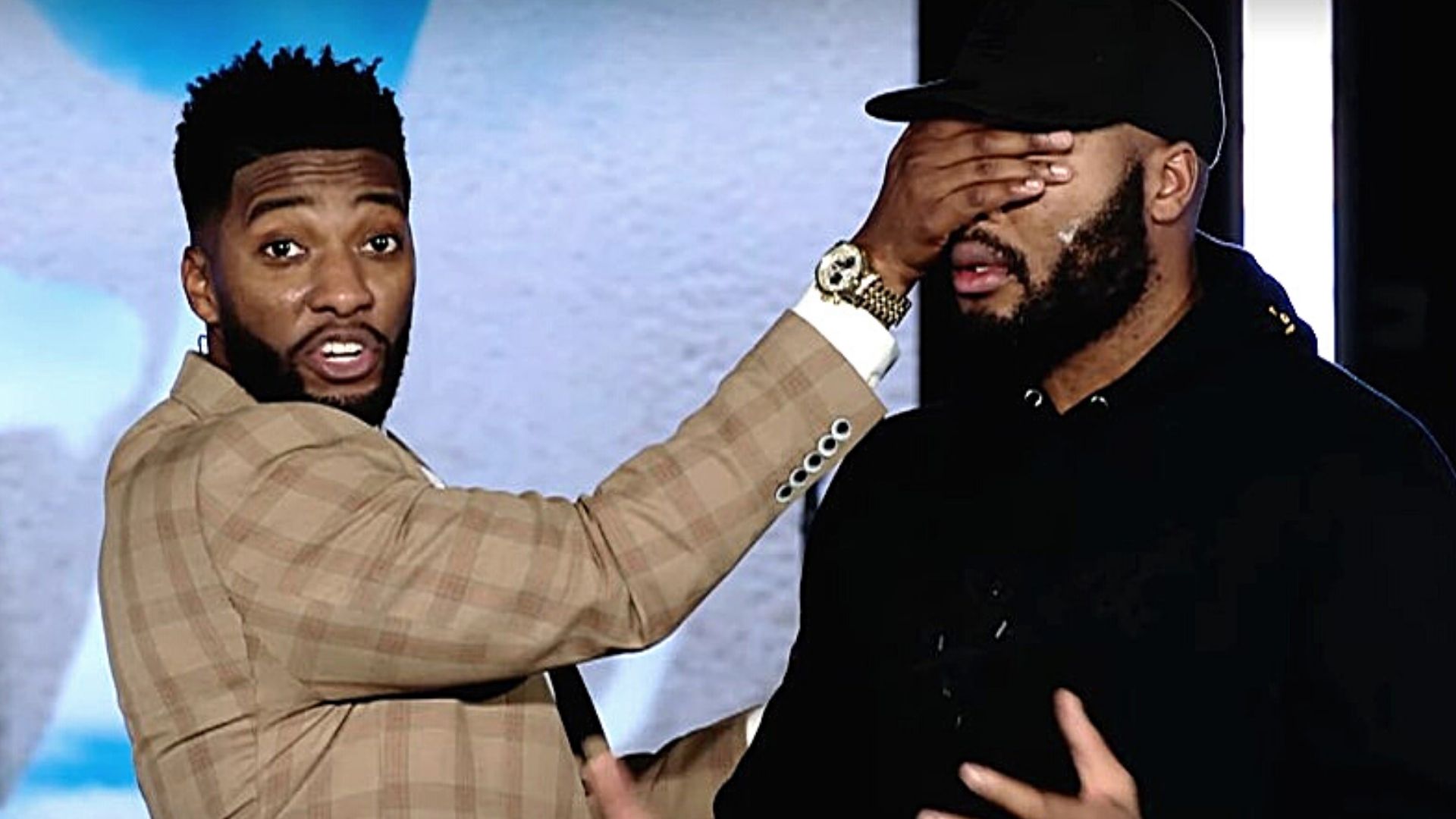 Tulsa Pastor Michael Todd rubbed spit on a followers face
One of Oklahoma's most prominent pastors went a little too literal in his sermon this weekend, pitching a vision of 2022 in order to make his point.
Patronizing murmurs from his Tulsa-based Transformation Church congregation, Michael Todd's sermon on Sunday was webcast online for those who couldn't make it in person. A parishioner, who was volunteering for the yuck fest, ended his mouth covered in spit.
And to make matters worst, he simply stood there and took it!! Here's a video of it happening — it's kind of bizarre because Mike builds it up so forcefully.
He did this to illustrate his comparison of how "receiving vision from God might get nasty." it appears. Even though we'll let him do the explanation since it doesn't make a lot of sense to us, it appears he's saying… occasionally you'll have to wade through some muck to achieve God's plan.
Even as the crowd screams in terror at his bizarre action, MT totally leans into it, saying that's exactly the response one will get for accepting God's call, no matter how counterintuitive it might feel… like having someone smear some loogies or spit all over your face.
When it comes to internet ridicule, of course, he's getting the lion's share of attention. As a result of the epidemic, obviously.
Gigantic fire erupted at a chemical plant in New Jersey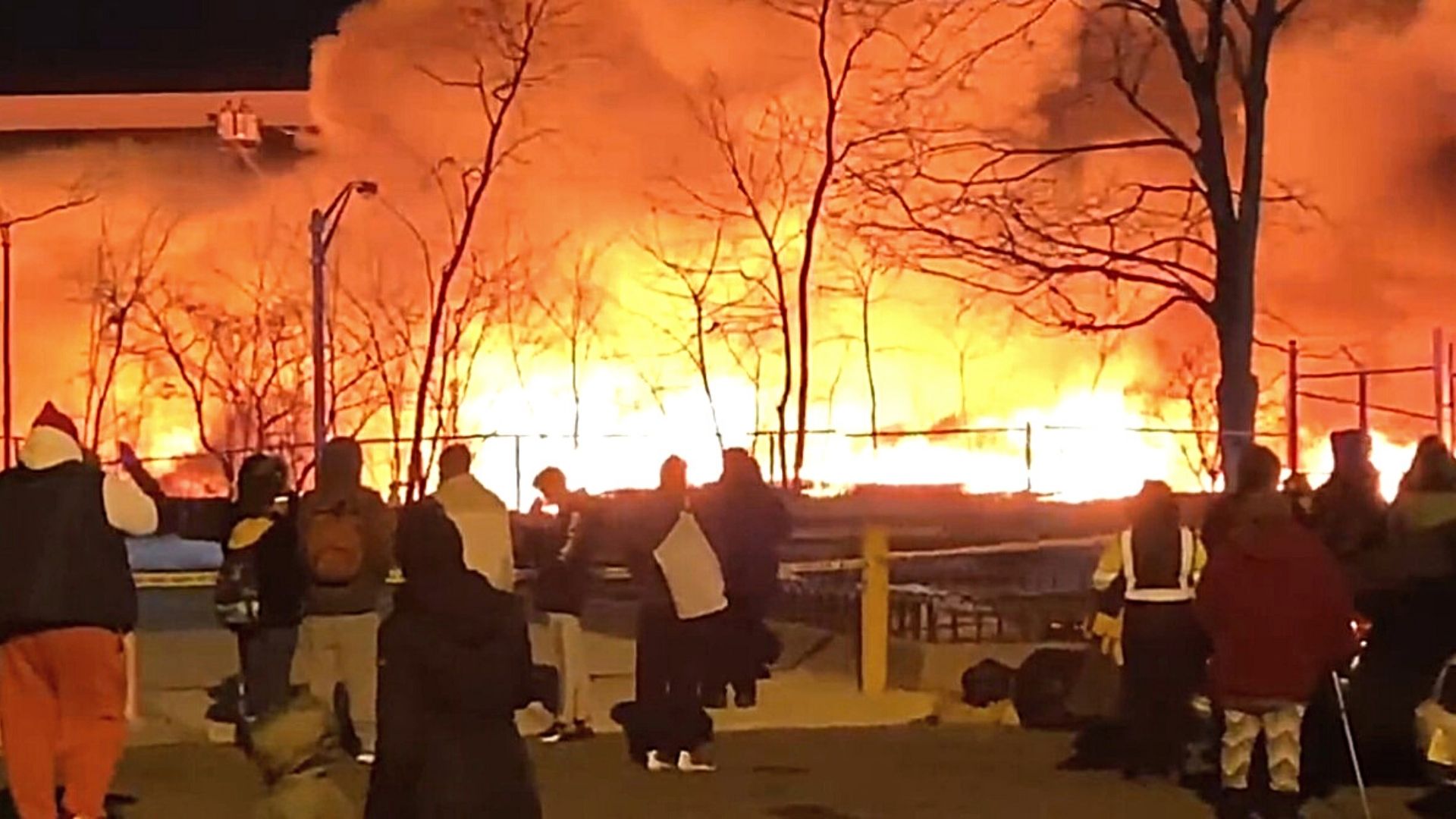 Gigantic fire erupted at a chemical plant in New Jersey
An 11-alarm fire broke out Friday night in Passaic, New Jersey. The three-story structure started fire at 8:30 p.m., according to CBS New York.
According to a fire officer questioned by Passaic Mayor Hector Carlos Lora, roughly 200 firemen from 11 companies had arrived to the location. The fire has not yet reached the main component of the chlorine facility, according to Passaic Fire Chief Patrick Trentacost Sr.
Lora said large evacuations may be required if the fire reaches the plant's core, and officials are "constantly monitoring" its progress. He praised the "heroic" efforts of firefighters who have so far kept the fire from reaching the plant's core.
Trentacost claimed "heavy, heavy smoke" and flames were in the roof and higher stories. The cause of the fire is unknown.
Lora said one fireman was hospitalised with an unknown ailment, but no further injuries were recorded.
Lora alerted local neighbours to stay away from the "extremely serious" fire on Facebook Live. Residents of New York City were advised they could see or smell smoke from the incident.
One New Yorker said she left the neighbourhood to escape any smells. "We don't know if the fumes will return or if there will be any long-term repercussions on the lungs. So it's terrifying "stated.
Governor Phil Murphy encouraged residents to "stay safe" as firefighters fought the wildfire. "If you live nearby, keep your windows closed," he said. "Praying for the safety of our first responders on the scene."
Residents evacuated from New Jersey as 6-alarm fire erupts At Chemical Plant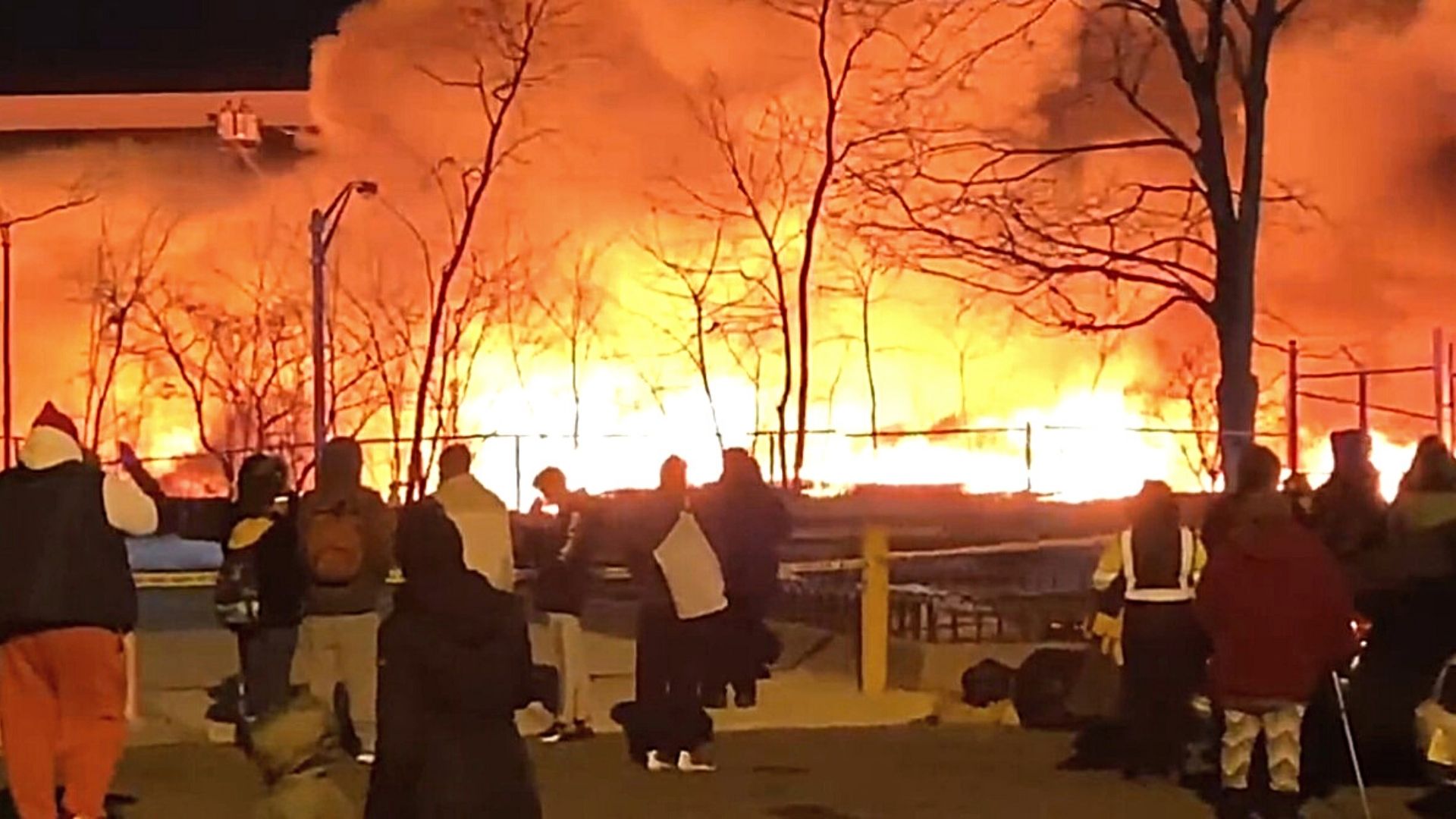 Residents evacuated from New Jersey as 6-alarm fire erupts At Chemical Plant
A six-alarm blaze broke out at a chemical facility in Passaic, New Jersey, on Friday night, forcing the evacuation of nearby residents.
Passaic Mayor Hector Lora told NewJersey.com that the Qualco chemical factory fire had spread to other buildings and that the whole site was anticipated to be destroyed. Majestic Industries, which is only a few hundred yards away, was also on fire.
Workers and people in the area were worried about exposure to harmful vapours.
There had not yet been any explosions in the chemical storage area, but Lora reported hearing them, which indicated the fire was getting close.
"There have been bad fires, but this is the worst that I've ever seen," he added..
Residents in the immediate vicinity of the conflagration were ordered to leave their homes. Some other people were told to keep their windows closed, as well.