Pokemon Go Throwback Challenge Champion Special Research Guide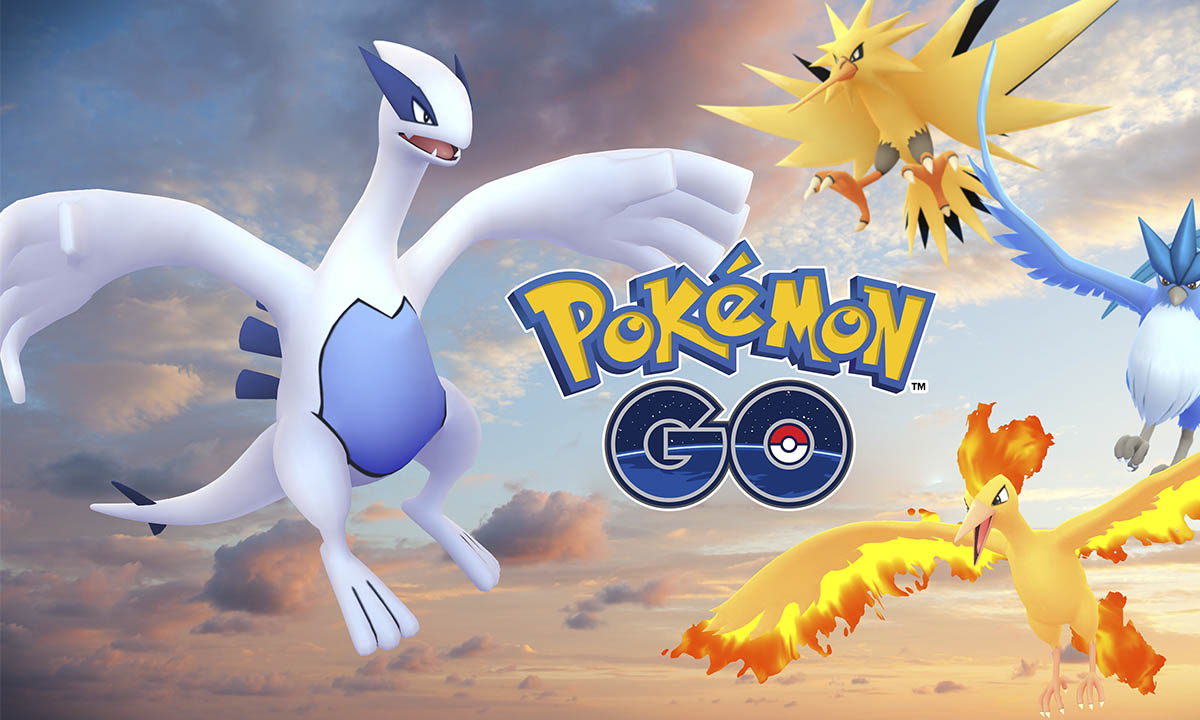 Throwback Challenge Special Reward consists of a 5 part Research that will reward you with an opportunity to encounter Galarian Stunfisk, Genesect, Galarian Meowth, and Audino. The following guide is for both Throwback Challenge Champion Special research and Throwback Challenge Celebration Special Research. 
To access the research there is a prerequisite of having the player complete all 4 Throwback Challenges in May. However, if you haven't completed you can still buy an in-game ticket at 01:00 PM local time. The ticket will cost you $7.99.
Taska and Rewards
Stage 1 of 5
| | |
| --- | --- |
| Task | Rewards |
| Make 15 Great Throws | Meowth (Galarian) |
| Catch 15 Pokémon | 1x Incense |
| Transfer 15 Pokémon | 30x Ultra Ball |
Group Reward: Gothita
Stage 2 of 5
| | |
| --- | --- |
| Task | Rewards |
| Evolve 5 Pokémon | 5x Rare Candy |
| Hatch 15 Eggs | Oshawott |
| Win 15 Raids | 10x Revive |
Group Rewards: Darumaka
Stage 3 of 5
| | |
| --- | --- |
| Task | Rewards |
| Make an Excellent Throw | 30x Ultra Ball |
| Battle another Trainer 15 times | Tepig |
| Power Up Pokémon 15 times | 500 Stardust |
Group Rewards: Blitzle
Stage 4 of 5
| | |
| --- | --- |
| Task | Rewards |
| Give your buddy 15 treats | 1x Golden Razz Berry |
| Catch a Dragon-type Pokémon | Snivy |
| Take 15 snapshots | 1x Silver Pinap Berry |
Group Rewards: Audino
Stage 5 of 5
| | |
| --- | --- |
| Task | Rewards |
| Claim reward | 1x Charged Tm |
| Claim reward | Stunfisk (Galarian) |
| Claim reward | 1x Fast Tm |
Group Rewards: Genesect
5x Rare Candy
1x Professor Willow's glasses

Where to find all Fortnite Floating Rings at Lazy Lake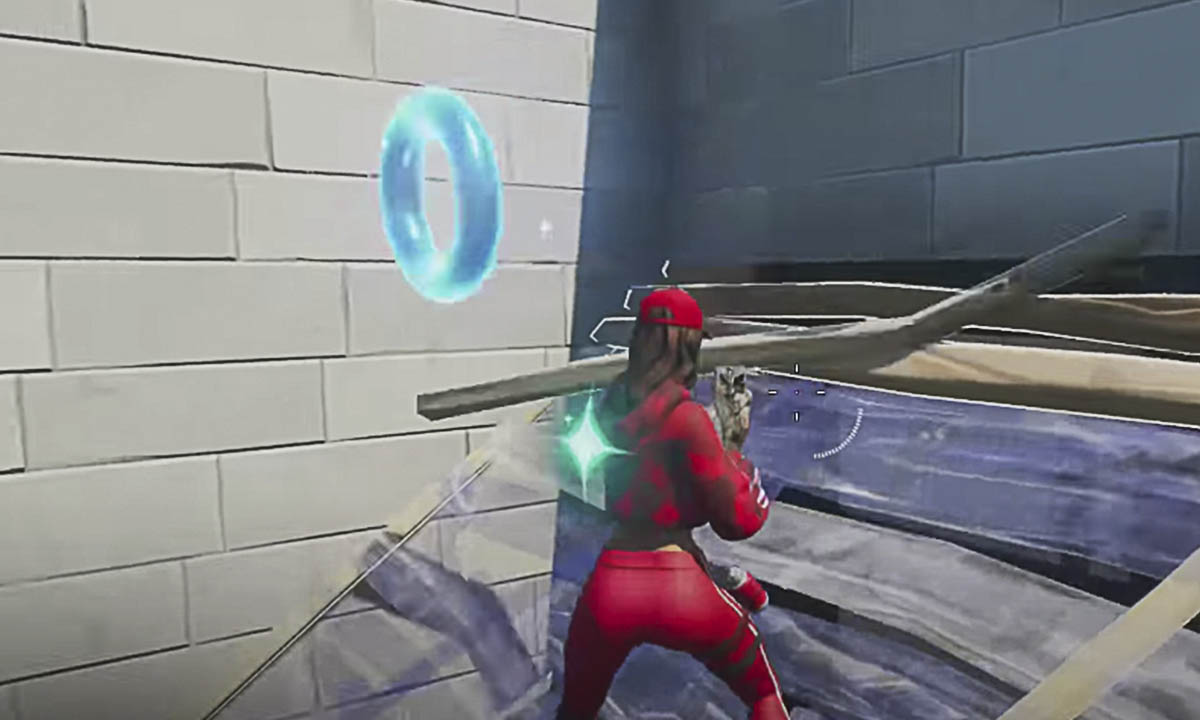 There are quite a few floating rings that are waiting to be discovered by you at the Lazy lake. You might have already spotted one if you have reached the area. You need to obtain these rings for the Fortnite Week 3 challenges. Let's get started with our following guide to find all the Floating rings at Lazy Lake locations.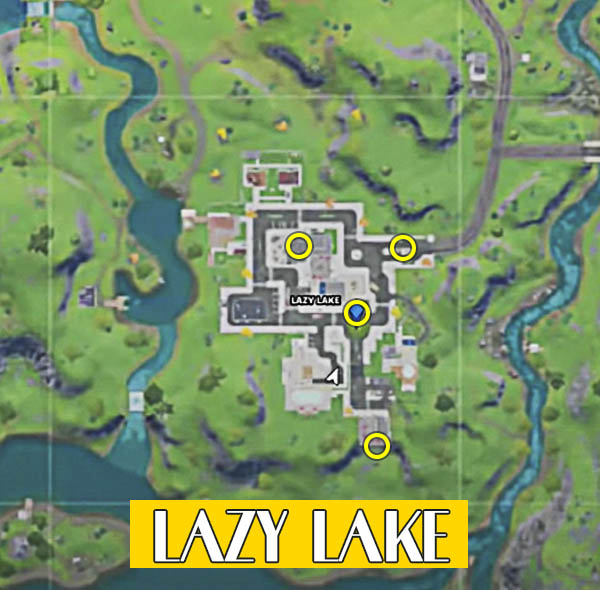 Location of all four Fortnite floating rings at Lazy Lake?
The first Fortnite Floating ring in Lazy Lake can be found up in the north of the No Sweating Insurance building. Look on the north side of the location.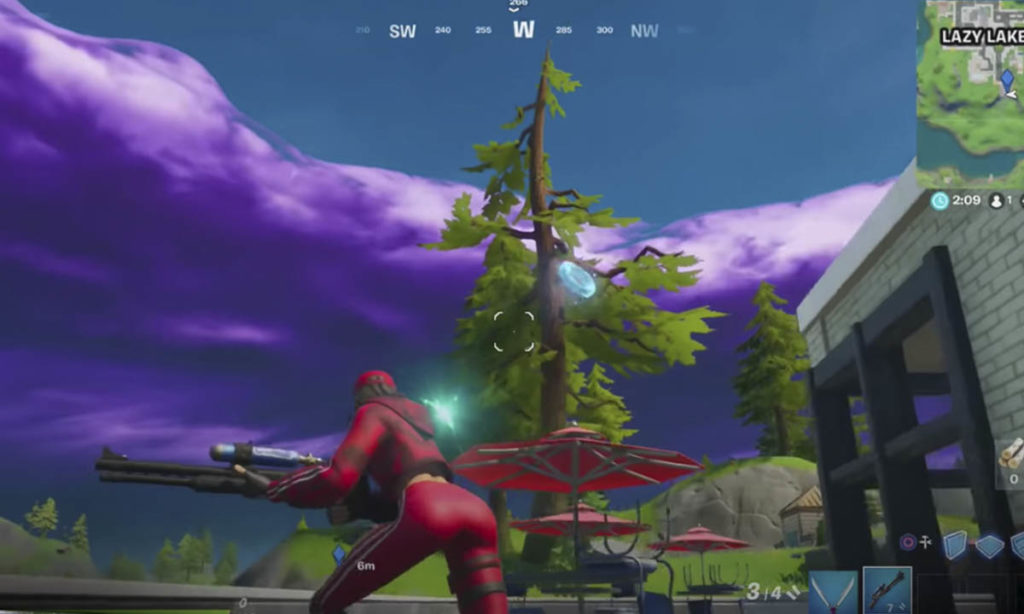 The second ring is located above the barrier near the gatehouse which is in the northeast area of the town.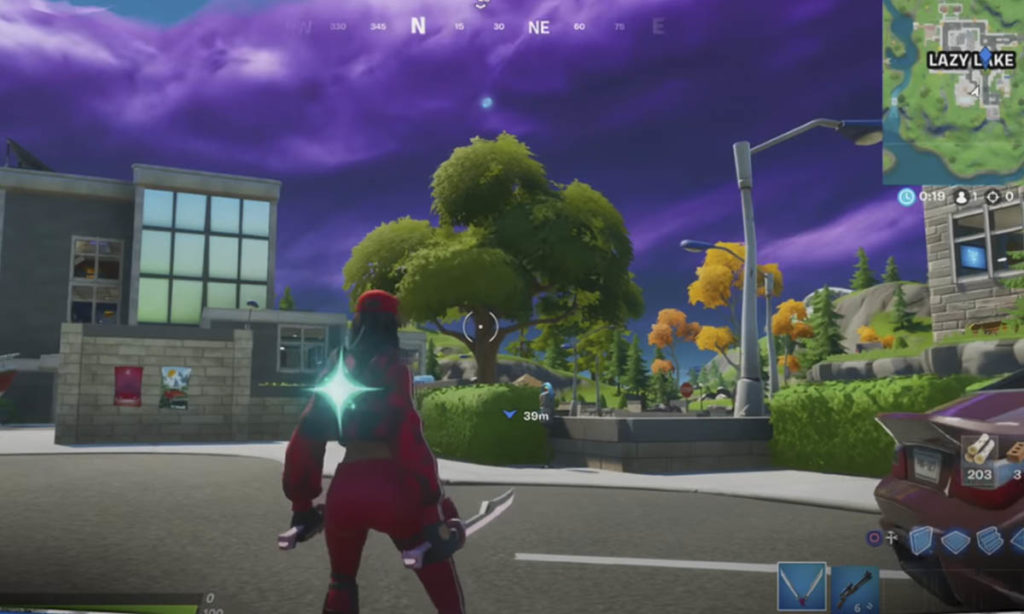 The third ring can be found hovering top of a large tree which is on the junction right in the middle of the location.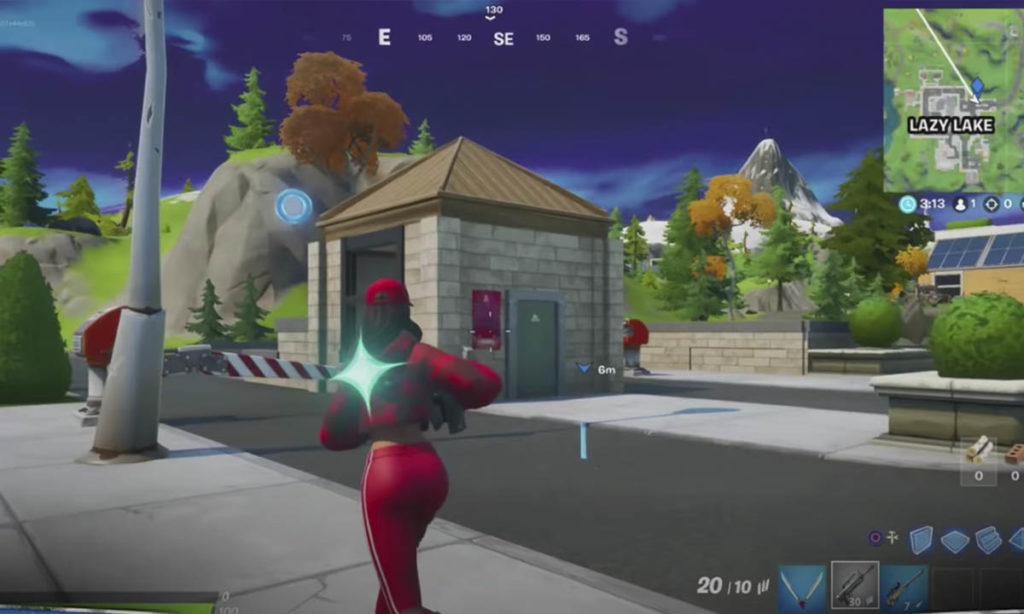 Head straight to Big Shots in the southeast corner to find the ring above the outdoor tables to get the final Fortnite FLoating ring in Lazy lake.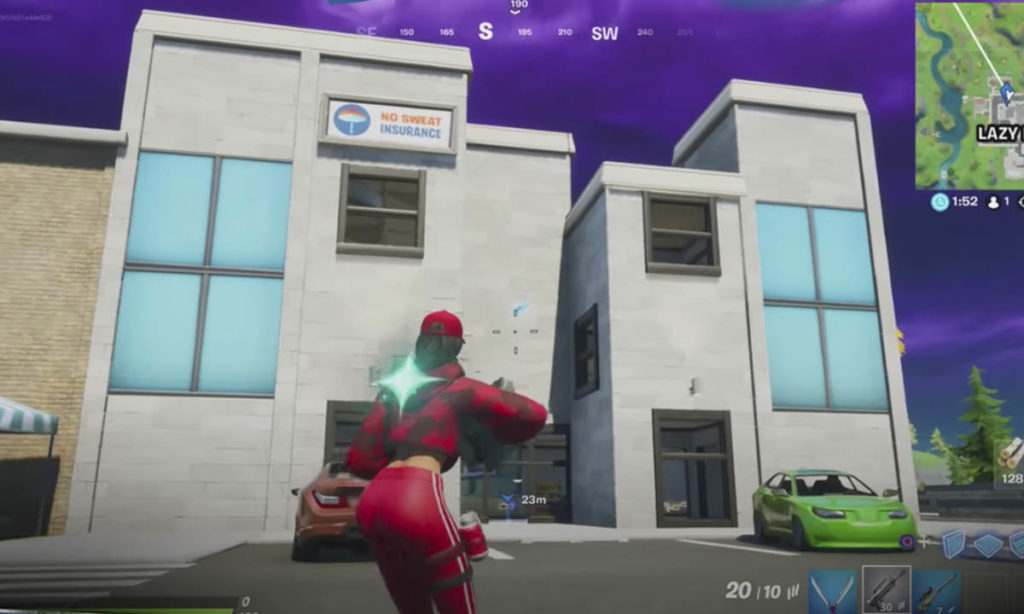 This is all you need to do successfully complete the task and get all the four Fortnite Floating rings in Lazy Lake. 
The Last of Us Part 2: Seattle Day 3 – The Escape collectibles walkthrough guide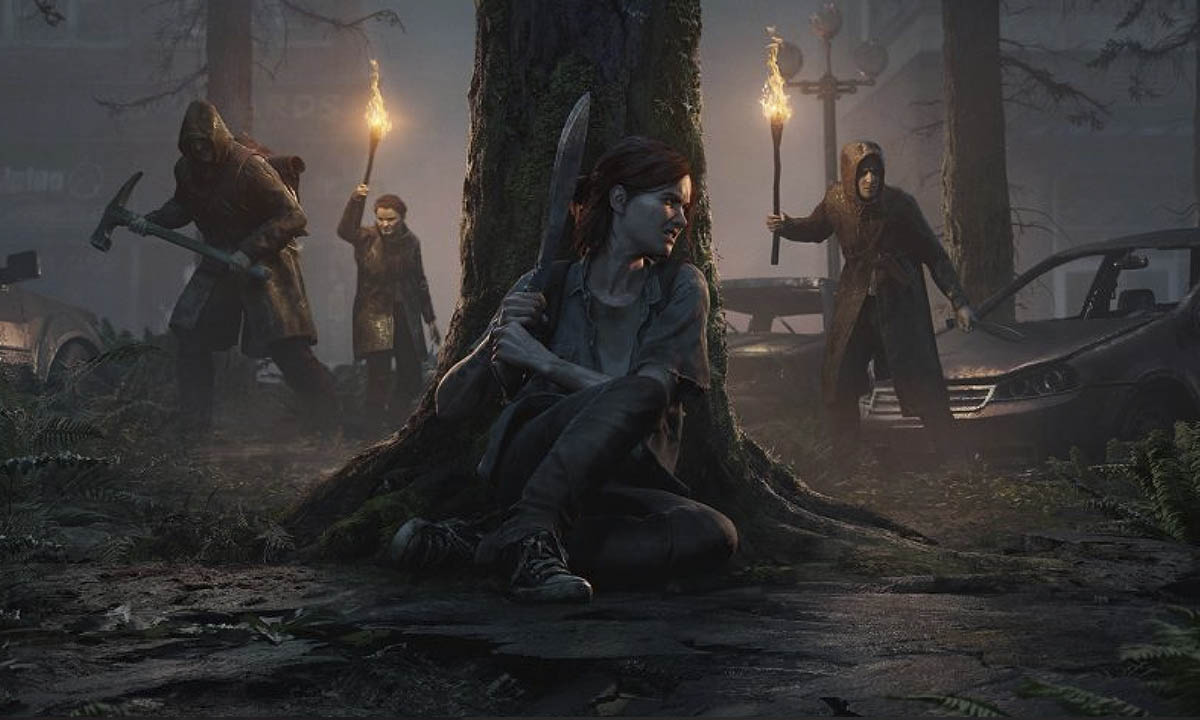 Right after Abby and Yara find Lev the collectibles walkthrough begins and ends when they reach the Theater. You will find 1 Coin and 1 Workbench. Follow the Seattle Day 3 The Last of Us Part 2 guide below. 
Arkansas Coin Location
The Escape Coin 1 
You should find a Harstne Brewery semi-truck ahead of you once you pass through the building with Lev and Yara.  Look for the shopping cart to your left which would be next to a wall of wooden spikes. 
The Arkansas Coin will be in between the spikes and the cart. 
Workbench 2 Location
The Escape Workbench 1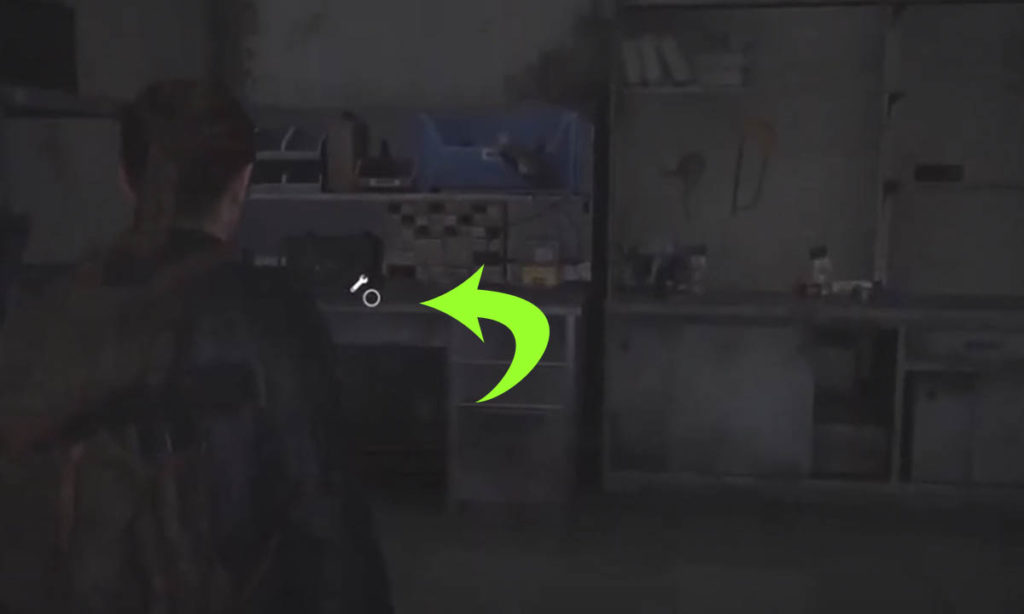 Once you are done beating the wolves during the warehouse fight, boost Lev to access the next building. In a room with a whiteboard, you should find a Workbench right in front of you. 
The Last of Us 2: All Artefacts Locations
Here's how to find Artefacts in The Last of Us 2. In this The Last of Us 2 guide, we're going to reveal all Artefacts locations in The Last of Us 2.
The Last of Us 2: All Artefacts Locations
Jackson
Chapter: Waking Up
Artefact #1: Volunteer Request
Chapter: The Overlook
Artefact #1 – Letter from Seth
Chapter: Patrol
Artefact #1: A Note to Santa
Artefact #2: Supermarket Apology
Artefact #3: Good Boy Combo
Artefact #4: Eugene's Firefly Pendant
Artefact #5: Photo of Tommy and Eugene
Artefact #6: Eugene's Ultimatum
Chapter: Packing Up
Artefact #1: Joel's Watch
Seattle Day 1
Chapter: The Gate
Artefact #1: Map of Seattle
Artefact #2: Refugee Note
Artefact #3: Infected Infographic
Artefact #4: Isaac's Orders
Artefact #5: Checkpoint Gate Codes
Artefact #6: Rooftop Note
Chapter: Downtown
Artefact #1: FEDRA Census Document
Artefact #2: Cache Hunter Note
Artefact #3: Street Drawing
Artefact #4: Emergency Protocols Memo
Artefact #5: Rabbi Saunders' Letter
Artefact #6: Letter from Isaac
Artefact #7: Bank Heist Plans
Artefact #8: Engraved Ring
Artefact #9: Bank Robber Letter
Artefact #10: Note to Informant
Artefact #11: WLF Community Supply Chest Note
Artefact #12: WLF Safe House Supply Note
Artefact #13: Pet Store Key
Artefact #14: Join WLF Note
Artefact #15: Plea to a Friend Letter
Artefact #16: Lt. Torres' Final Memorandum
Artefact #17: List of Known WLF Agitators
Artefact #18: WLF Recruiter Journal
Chapter: Eastbrook Elementary
Artefact #1: Leah's Note
Artefact #2: Leah's Photograph
Artefact #3: Isaac's Mandate
Chapter: Capitol Hill
Artefact #1: Chevy's Apology
Artefact #2: Raul's Olive Branch
Artefact #3: Rebecca's Tip Off
Artefact #4: Tower Doodles
Artefact #5: Raul's Account
Artefact #6: Fran's Refusal
Artefact #7: Thrift Store Reminder
Chapter: Channel 13
Artefact #1: Dad's Pep Talk
Chapter: The Tunnels
Artefact #1: Subway Note
Artefact #2: Whittled Statue
Artefact #3: Locker Room Code
Artefact #4: Soda Can Note
Artefact #5: Subway Station Note
Chapter: The Theatre
Artefact #1: Programme for Cassandra
Artefact #2: Lone FEDRA Soldier Journal #1
Artefact #3: Lone FEDRA Soldier Journal #2
Artefact #4: The Sick Habit Flyer/Set List
Chapter: The Birthday Gift
Artefact #1: Suicide Note
Seattle Day 2
Chapter: Hillcrest
Artefact #1: Boris' Daughter's Drawing
Artefact #2: Join WLF Note
Artefact #3: Need a Plan Note
Artefact #4: Yolanda's Note
Artefact #5: Condolence Note
Artefact #6: Note in Hillcrest Tattoo Parlour
Artefact #7: Dale's Combo
Artefact #8: Turn in Boris Note
Artefact #9: Boris' Confession
Artefact #10: Rosemont's Flyer
Chapter: Finding Strings
Artefact #1: Tara's Invitation
Chapter: The Seraphites
Artefact #1: WLF Target List
Artefact #2: Last Letter to Husband
Artefact #3: Evacuation Letter
Artefact #4: WLF Deserter Letter
Artefact #5: Dying Husband's Plea
Artefact #6: Pharmacy Note
Artefact #7: Hospital Supply List
Seattle Day 3
Chapter: Road to the Aquarium
Artefact #1: Garage Note
Artefact #2: Bookstore Note
Artefact #3: Textile Note
Chapter: The Flooded City
Artefact #1: Stash Note
Artefact #2: Shambler Note
Artefact #3: Sniper's Note
Artefact #4: Encampment Note
Artefact #5: Arcade Flyer
Artefact #6: Arcade Note
The Park
Chapter: Tracking Lesson
Artefact #1: Owen's Drawing of Abby
Artefact #2: Thank You Card from Mel
Artefact #3: Zoo Holiday Brochure
Seattle Day 1
Chapter: On Foot
Artefact #1: WLF Gun Cache Note
Chapter: The Forward Base
Artefact #1: WLF Interrogator Letter
Chapter: Hostile Territory
Artefact #0: Manny's Notes
Artefact #1: Scar's Suicide Letter
Artefact #2: Jasmine Bakery Safe
Artefact #3: Strange Artefact
Artefact #4: Plea to Seraphite Prophet
Artefact #5: WLF Soldier Meets Prophet Letter
Artefact #6: Seraphite Prayer to Prophet – Prosperity
Artefact #7: Seraphite Prayer to Prophet – Pairing
Artefact #8: Seraphite Prayer to Prophet – Steed
Artefact #9: Seraphite Prayer to Prophet – Respect
Artefact #10: Prayer for Victory
Artefact #11: Seraphite Prayer to Prophet – Peace
Artefact #12: Letter from Seraphite Father to Son
Chapter: The Forest
Artefact #1: Failed Truce
Chapter: The Coast
Artefact #1: Infirmary Note
Artefact #2: Mutiny Note
Artefact #3: Ferry Log
Seattle Day 2
Chapter: The Shortcut
Artefact #1: Amputation Supplies
Artefact #2: Survivor Plea
Artefact #3: Neighbour Exchange
Artefact #4: Scavenging List
Artefact #5: Seraphite Truce
Artefact #6: Seraphite Orders
Chapter: The Descent
Artefact #1: Gym Safe Combo
Artefact #2: FEDRA Orders
Artefact #3: FEDRA Final Note
Chapter: Ground Zero
Artefact #1: Annex Letter
Artefact #2: Soldier's Letter
Artefact #3: Chapel Note
Artefact #4: Patient's Note
Artefact #5: Doctor's Note
Seattle Day 3
Chapter: The Marina
Chapter: The Island
Artefact #1: WLF Scout Journal
Artefact #2: Venison Distribution Note
Artefact #3: Young Seraphite's Journal
Artefact #4: Mournful Prayer Note
Santa Barbara
Chapter: 2425 Constance
Artefact #1: The Rattlers Note
Chapter: Pushing Inland
Artefact #1: Abby's Note
Artefact #2: Mansion Note
Artefact #3: Runaway Warning
Chapter: The Resort
Artefact #1: Santa Barbara Slave Note
Artefact #2: Rattler's Letter Home