Pokémon Go Johto Throwback Challenge 2020 event guide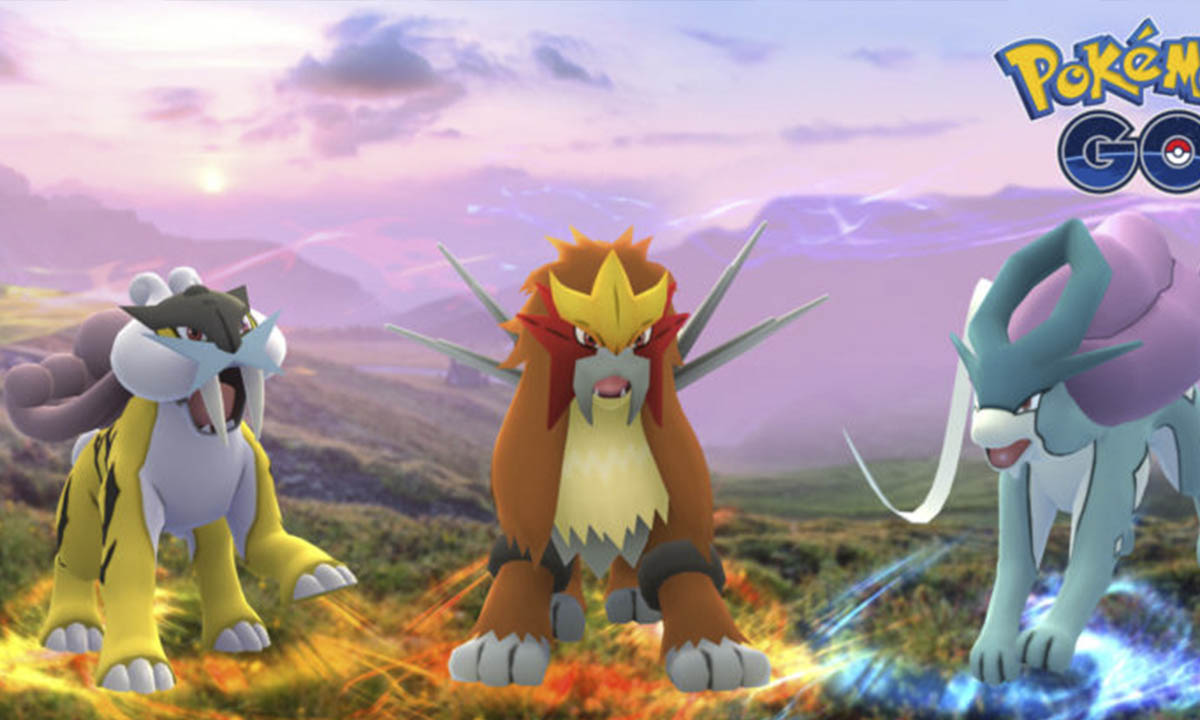 The throwback challenges continue in Pokémon Go with players now made to complete some of the Johto tasks following last week's Kanto. 
The new throwback challenges will be unique every week. May 15th it will switch to the Hoenn region. meanwhile, find out all the throwback challenge 2020 Johto tasks and rewards below. 
There should be a rise in spawned Pokemon from the Johto region including a bunch of rewards for completing different objectives. 
Last week's throwback challenge asked players to catch the Mewtwo in the Kanto region. 
Make sure you don't miss out on anything, find below the throwback challenge 2020 Johto tasks and rewards.
POKÉMON GO JOHTO THROWBACK CHALLENGE FIELD RESEARCH AND REWARDS
By completing all the above tasks you will receive a Ho-oh as a reward with the move Earthquake. Along with it, you will also get rare Pokemon encounters like Gligar and also rewards like Incense.
These challenges will continue for five weeks, Kanto being the first and Johto second. Completing all five will reward you a Genesect in the end.
Task
Reward
Catch 3 fire-type Pokémon
Quilava encounter
Catch 3 normal-type Pokémon
Dunsparce encounter
Earn a heart with your buddy
Bayleef encounter
Hatch an egg
Phanpy encounter
Make 3 curveball throws
Noctowl encounter
Play with your buddy
Totodile encounter
Trade a Pokémon
Aipom encounter
Use 5 berries to help catch Pokémon
Pineco encounter
JOHTO THROWBACK CHALLENGE TASKS
STEP ONE
Catch 3 grass-, water-, or fire-type Pokémon (10 Poké Balls)
Send a gift to a friend (Dunsparce encounter)
Catch a flying-type Pokémon (500 Stardust)
Reward: Xatu encounter, 1 Silver Pinap Berry, 2 Golden Razz Berries
STEP TWO
Play with your buddy (Spinarak encounter)
Give your buddy 3 treats (5 Razz Berries)
Catch a bug-type Pokémon (500 Stardust)
Reward: Pineco encounter, 2 Silver Pinap Berries, 1 Golden Razz Berries
STEP THREE
Make 3 great throws (1 Charged TM)
Hatch an egg (Snubbull encounter)
Catch a normal-type Pokémon (500 Stardust)
Reward: Miltank encounter, 1 Silver Pinap Berry, 2 Golden Razz Berries
STEP FOUR
Evolve a Pokémon (Sudowoodo encounter)
Catch 5 different species of Pokémon (10 Great Balls)
Catch a ghost-type Pokémon (500 Stardust)
Reward: Misdreavus encounter, 1 Golden Razz Berry, 2 Silver Pinap Berries
STEP FIVE
Take 3 snapshots with your buddy (Shuckle encounter)
Make 4 nice curveball throws (Mantine encounter)
Catch a fighting-type Pokémon (500 Stardust)
Reward: Hitmontop encounter, 1 Silver Pinap Berry, 2 Golden Razz Berries
STEP SIX
Catch an electric-type Pokémon (1 Incense)
Power up Pokémon 3 times (Mareep encounter)
Catch a Steel-type Pokémon (500 Stardust)
Reward: Skarmory encounter, 1 Golden Razz Berry, 2 Silver Pinap Berries
STEP SEVEN
Evolve a Pokémon (1 Kings Rock)
Catch a water-type Pokémon (Gligar encounter)
Catch an ice-type Pokémon (500 Stardust)
Reward: Piloswine encounter, 1 Silver Pinap Berry, 2 Golden Razz Berries
STEP EIGHT
Take a snapshot of an ice-type Pokémon (1 Dragon Scale)
Battle another trainer (10 Ultra Balls)
Power up the Pokémon 6 times (500 Stardust)
Reward: Donphan encounter, 1 Golden Razz Berry, 2 Silver Pinap Berries
STEP NINE
Reward: Ho-oh encounter, 5 Rare Candy