'Pokémon GO' Horsea Spotlight Hour 8/4: Start & End Time, Shiny, Bonus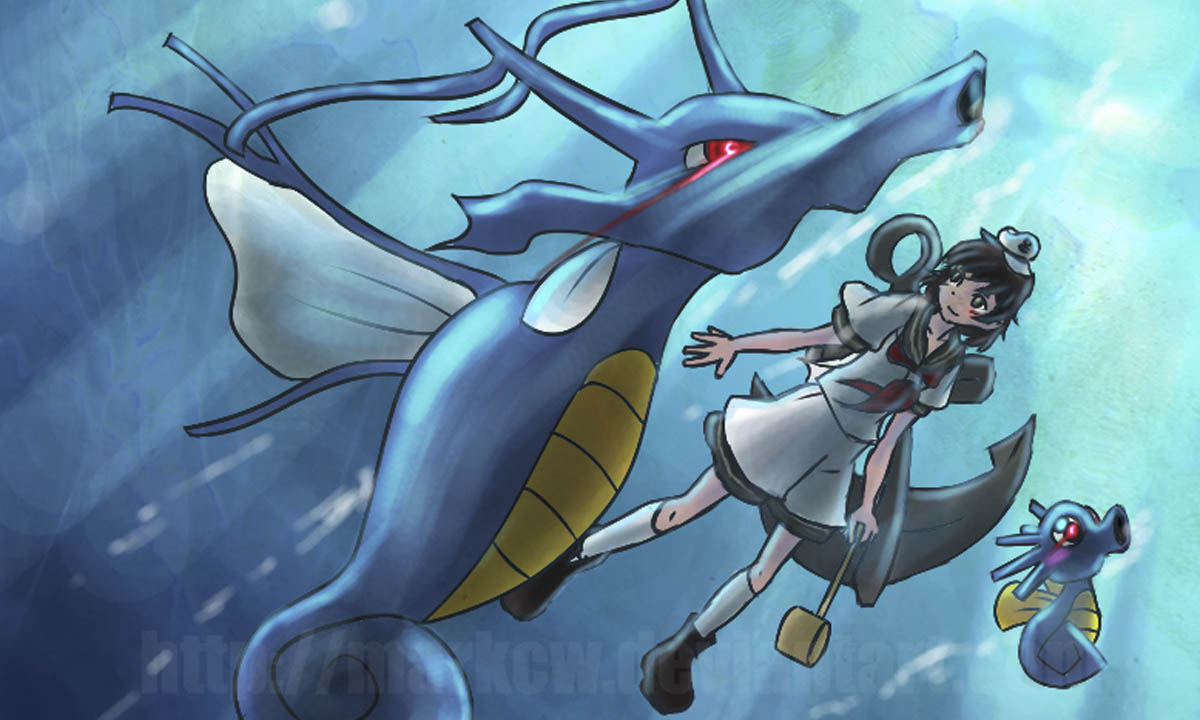 A new Pokemon is going to be coming tonight: Horsea, which evolves into something really cute.
Start and End Time
The spotlight hour will be as usual from 6:00-7:00 PM local time. This will be the time when you will be flooded with the Horsea. You will get enough time to get one of these.
About Horsea Pokémon
A fun little Pokemon which is originally known as Misty's Pokemon. It evolved into Seadra after it was released in the original 151. later, got its third evolution as Kingdra.

Shiny Horsea
Shiny Horsea is kind of a teal that turns into purple when it evolves, becoming a fairly dark hue with Kingdra. Take a look below.
Bonus
Pokemon caught during this period will get you a double catch candy. There are two Deino rewards on offer through the Dragon Week timed research, and that's some very valuable candy there. If you manage to save your Derino encounters for this window then you can get an extra 6 candy per catch if you use a Pinap.
Make sure to check back later in the week as we get into week 2 of Ultra Unlock, also make sure to finish the dragon week timed research before that happens.
How To Alter The Season In Forza Horizon 5?
Depending on when you play, it's hot, wet, stormy, or dry. The seasons in Forza Horizon 5 add to the diversity of Mexico. Seasons change monthly in Forza Horizon 4, affecting weather and biomes in unique ways. Seasons and climate change impact the kind of issues you may find. Even if there is no battle pass, there will be activities to do and rewards to unlock as the seasons go.
What are the different seasons within Forza Horizon 5?
Each week, Forza Horizon 5 will cycle through four seasons, each with its own climate. Spring is a particularly hot season. Summer is wet. Autumn is stormy and winter is dry. Unlike Forza Horizon 4, the weather is unpredictable. Seasons offer new seasonal racing contests and PR activities (speed zones, speed traps, and the like), as well as numerous other time assignments like weekly Forzathon. Seasons will start after you've completed your first Horizon Adventure – Apex, Wilds, or Baja – and you'll be able to check the current season on the Festival Playlist screen. To add to the complexity, Forza Horizon 5 offers four distinct 'Series', each lasting four weeks and featuring unique challenges and rewards.
How do you switch seasons and when do they change?
Seasons within Forza Horizon 5 will rotate autonomously every week, so you'll have to wait till the game's weekly reset, to try out a new season.
Seasons in Forza Horizon 5 change every Thursday at the following times:
2:30pm in the United Kingdom (GMT)
3:30 p.m. Europe (CEST)
Coast of the United States 9:30 a.m. in the United States (EST)
Coast of the West 6:30 a.m. in the United States (PST)
Be sure to keep an eye out for new tasks each week as they can help you to win exclusive automobiles.
Come Grab Your Victory Crown In Fortnite Right Now!
The Victory Crown is now available in Solo, Duo, Trio, and Squad matches in Fortnite Chapter 3 Season 1.
The crowns help you get the skins from the Chapter 3 Battle Pass. Before that, you must know what a Victory Crown is and how to get one in Fortnite.
What is this Victory Crown?
Getting the Victory Crown in a Fortnite combat gives you extra XP for the whole match, perfect for climbing the Battle Pass ranks. It unlocks a distinctive emote that shows your total Crowned Victory Royals this season. Fortunately, this takes up no inventory space and may be thrown away if you don't want the pressure. However, you must first obtain the Victory Crown within Fortnite.
So how exactly to you win a Victory Crown?
There are three methods to win a Victory Crown, the first of which gives you a crown in the battle you're playing once you've earned it.
You must obtain high rank for either the Solo, Dups, Trios, or Squads battle to obtain the Victory Crown using this technique.
The following are the ranks you must achieve:
Top four solo players
Top two teams compete in duos.
Trios – The best team
Squads – The best team

Whether you're playing Dups, Trios, or Squads, your whole team will get a Victory Crown. Even if you didn't win the previous game, you'll get the Victory Crown the following time you play.
The second approach is to assassinate a player who already has one.  When they kill an opponent, their name will glow golden. This signals they have now earned a Victory Crown. If you employ these signals, you must be able to identify and kill any opponents with Victory Crowns.  When the player is defeated, the Victory Crown will appear amid the treasure, with a golden shine to help you find it.
Finally, when you don't want a Victory Crown, you may toss it away, which implies you can stumble over a discarded Victory Crown. You can even discover that yet another opponent has just elected to not pick up after killing the Victory Crown opponent.
However, this is not a dependable way for obtaining a Victory Crown, and we strongly advise against depending on it.
Unlock Enkanomiya Map In Genshin Impact Now!
In this version of Genshin Impact's it is a site filled with both hazard and mystery . We'll show you exactly how to access the complete layout of Enkanomiya in this version. Thus, making it easy for you to explore the new land and learn its secrets as swiftly as possible.
How to gain access to this map?
Firstly you must first complete the global quest "Examine the Mechanisms and Open the Great Door Puzzle" to access the whole Enkanomiya region. To obtain the map of Enkanomiya, talk to NPC Enjou and visit the library. You'd guess that might be it, but you'll need to accomplish the "From Dusk to Dawn in Byakuyakoku" global quest series to unlock three further islands and complete the map. The mission is started by talking to Eboshi at The Serpent's Heart.
To summarize, here's how you can access the entire Enkanomiya map in Genshin Impact version 2.4
Come into the library.
Enjou is the person to talk to.
Examine the map in front of him.
"From Dusk to Dawn in Byakuyakoku" must be completed.
Speak with Eboshi to begin his global quest.
The version 2.4 "Fleeting Colors in Flight" of Genshin Impact will run till February 15, 2022.