Pokemon Go Fashion Week: Date, Time, Furfrou release, new costumes, form changes & more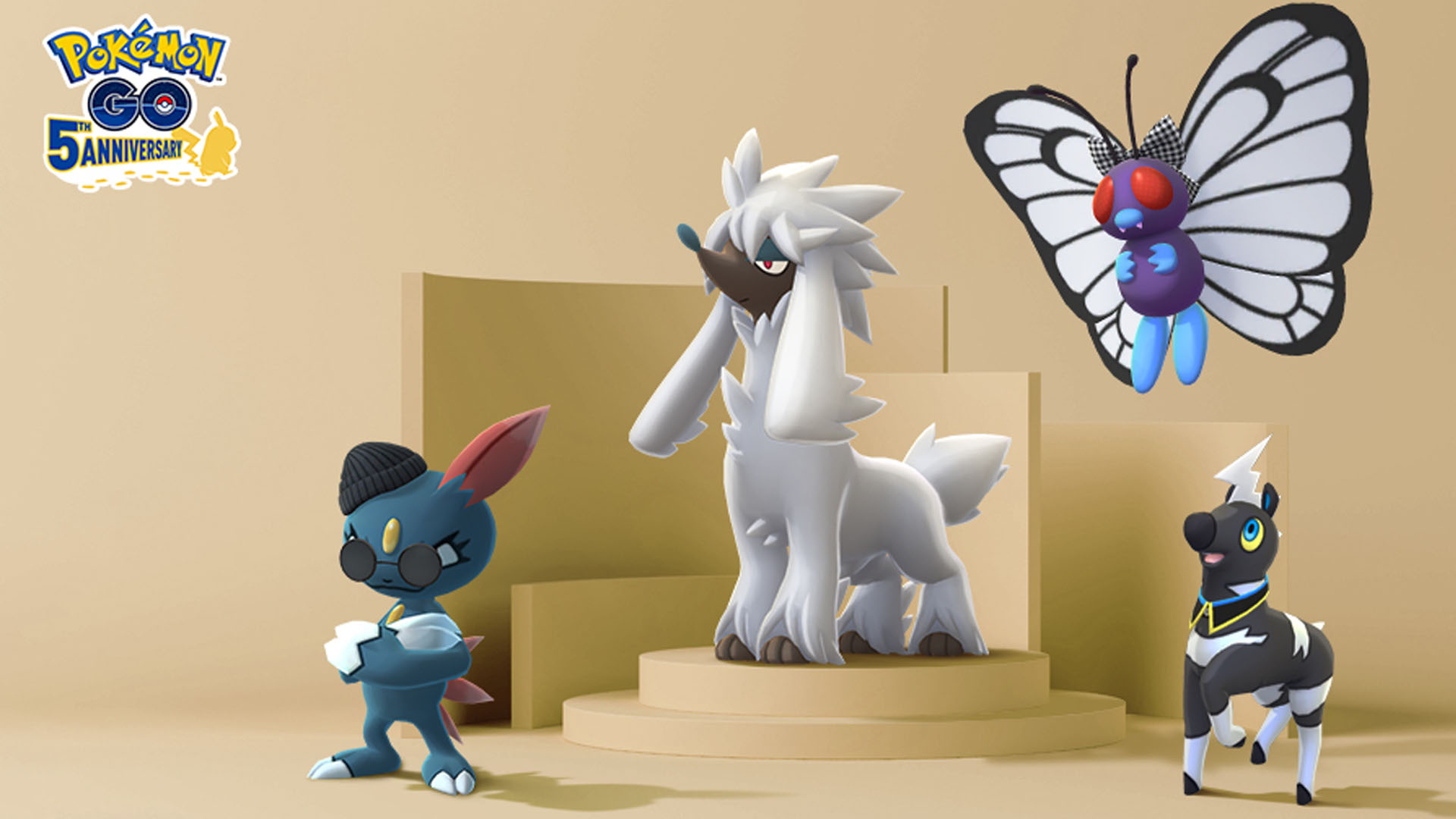 Niantic indicated that there would be eight mini-events spread throughout the three-month Season of Mischief when it was first announced in late August. Hoopa and Malamar have already been released, and this time they're bringing us Furfrou, a Poodle 'mon, as well as additional dressed Pokemon.
The game will debut a fresh new form changing mechanic with the release of Furfrou and its numerous forms, which will be compatible with other 'mon in the future!
The third event of the Season of Mischief, Fashion Week, has been officially announced by Pokemon Go! Let's have a look at what will be released during the trendy event.
Pokemon Go Fashion Week date & time
Fashion Week will take place in your local time zone from Tuesday, September 21, 2021, at 10 a.m. through Tuesday, September 28, 2021, at 8 p.m., thus there will be no need to switch time zones.
Pokemon Go Fashion Week new costumes
During Fashion Week, a variety of Pokemon, including Butterfree and Sneasel, will be available to meet in costume for the first time. They'll be joined by Pokemon dressed in costumes from prior events.
Butterfree, Kirlia, Blitzle, and Croagunk in costume will be seen in the wild. In one-star raids, costumed Sneasel and Shinx will arrive. In three-star raids, Butterfree and Kirlia will be dressed up. 7km eggs will hatch Alolan Meowth, Galarian Meowth, Costumed Smoochum, and Shinx.

If you're lucky, you might also come across Shiny Butterfree, Shiny Sneasel, Shiny Smoochum, Shiny Kirlia, Shiny Shinx, Shiny Croagunk, or Shiny Blitzle in addition to these dressed Pokemon.
Pokemon Go Fashion Week All Furfrou Forms
With the addition of Furfrou to Pokemon Go, players around the world will be able to customise the cute 'mon's appearance based on the region they're in.
Natural Form: Found in the wild globally
Matron Trim: Found as a form change globally
Dandy Trim: Found as a form change globally
La Reine Trim: Found as a form change in France
Kabuki Trim: Found as a form change in Japan
Pharaoh Trim: Available as a Form change in Egypt
Diamond Trim: Available as a form change in Europe, the Middle East, and Africa
Star Trim: Available as a form change in the Asia-Pacific
Debutante Trim: Available as a form change in the Americas
Heart Trim: More updates soon
Pokemon Go Fashion Week bonuses
Players will not only receive Furfrou as a bonus from this year's Fashion Week event. Here are some of the other options for the rest of the week:
Misunderstood Mischief, the next segment of the Season of Mischief Special Research narrative, will be unlocked.
To get an encounter with Meloetta, complete Special Research! Meloetta candy will be awarded if you accomplish special research during Pokemon Go Fest 2021. At PokeStops, you can take on stylish trainers.
For a chance to meet trendy Pokemon, complete Timed Research. There will be a deal on some avatar products.
Check out the rest of our Pokemon Go guides and news.
'Destiny 2' Disables Telesto For What Is Possibly The Best Reason Yet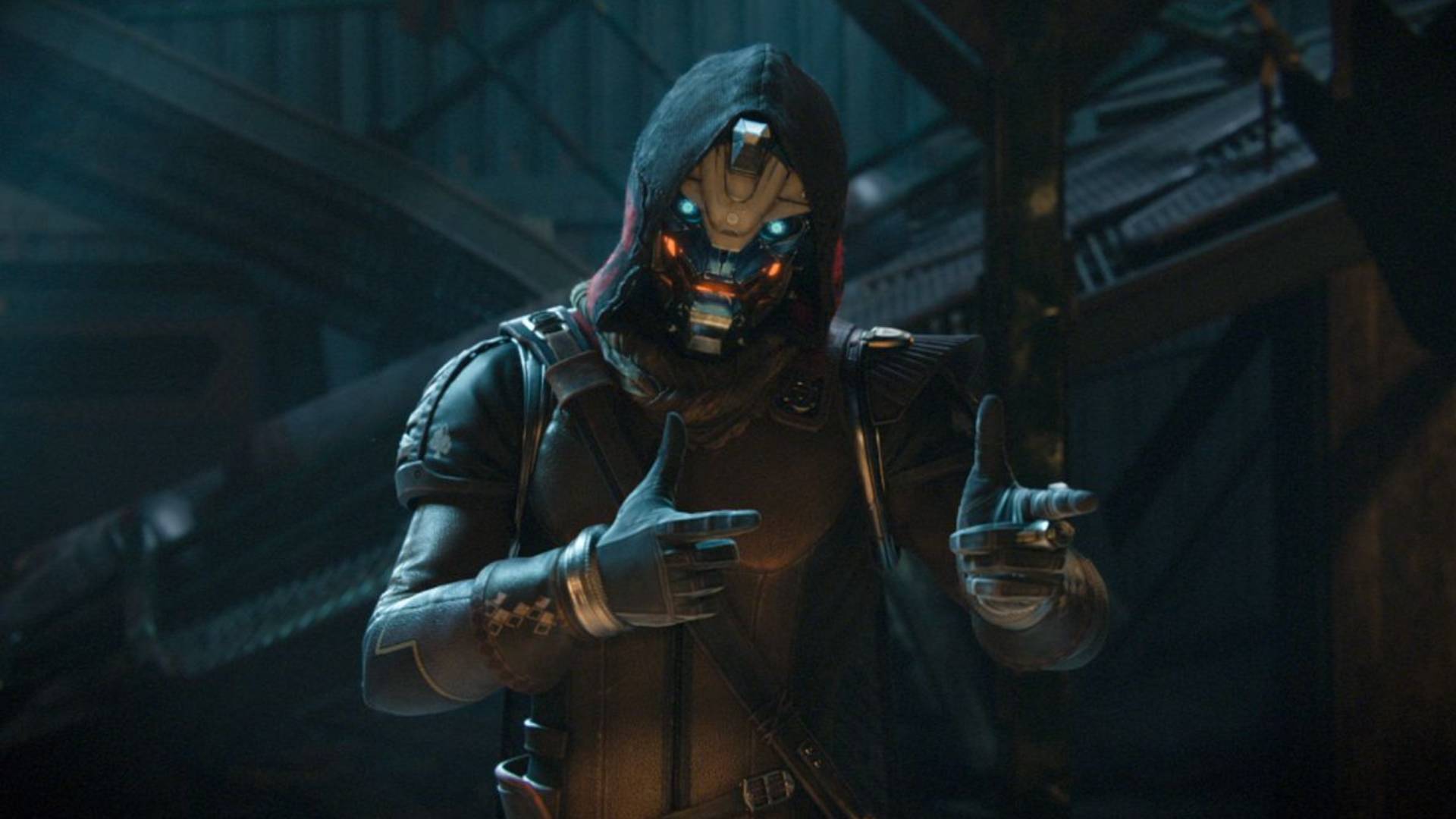 'Destiny 2' Disables Telesto For What Is Possibly The Best Reason Yet
Another week, another issue brought on by Telesto, the Destiny 2 fusion gun that shoots bugs and malfunctions. Bungie has been investigating Telesto and its sticky bolts for years, and the community continues to find new methods to damage the game using the rifle after all this time.
Telesto has now been disabled in PvP and Gambit due to a new thing you can do with it, and what is it? This one is probably my favourite.
So, the new Telesto issue is that you can shot a teammate with the gun's sticky bolts, and those bolts will work as body armour for your ally. As demonstrated in the video below, this can neutralise all damage from enemy players while they are linked, and it is rumoured that it can even tank Golden Gun super hits.
While this is fairly situational and impracticable, I suppose in a smaller scale 3v3 format like Trials, you could stick one buddy up and have them auto-win the first 1v1 they come across, giving your team an instant edge. Even if that only works on rare instances, it's sufficient to deactivate the gun in PvP games for the time being.
The issue with Telesto is almost usually due to how its bolts were designed; unlike other munitions, they are actual objects that frequently count as…enemies that can absorb damage and trigger on-kill effects. We recently had a Telesto bug where you could quickly regain your super by blowing up Telesto bolts with a grenade or charged melee (or both? I'm not sure), triggering super regen mods. Not long ago, Telesto was doing double damage with a seasonal update. One of the original Telesto bugs was that firing the gun anywhere in the Blind Well and having the bolts explode quickly filled up the percent enemy kill metre, because each exploding bolt counted as an enemy killed.
But what about Telesto's ally armour? That's a first. There's no indication on when it'll be re-enabled, but I wonder if Bungie will ever simply remove it from the game owing to all the issues it's caused. But, at this point, they're mostly simply going along with the joke:
What is Telesto going to do next? Will its bolts begin to drop engrams? Counting as kills in order to boost your KDA? Who knows, but we certainly haven't seen the last of the king of problems.
How to finish the RTTK Fekir SBC in FIFA 22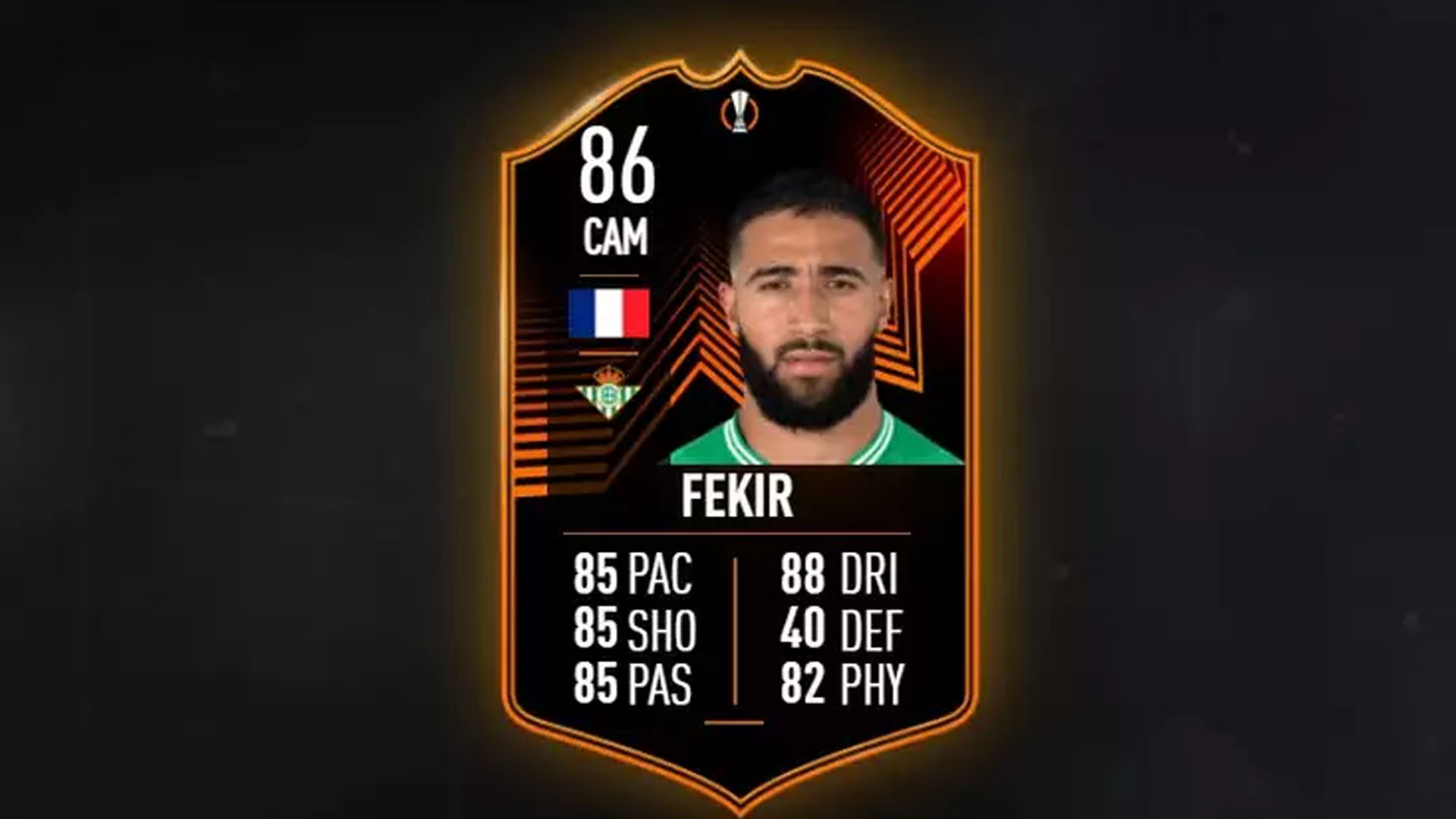 The first new FIFA 22 player SBC for the Road to the Knockout campaign has been revealed for French midfielder Nabil Fekir, and we'll show you how to accomplish it.
In FIFA 22, the classic "Road to the Finals" advertisement has been replaced with something a little different. We'll follow some of the world's most recognised players as they compete in several European tournaments for a berth in the knockout rounds for Road to the Knockout.
Real Betis of La Liga could see some postseason action, and with this new squad building challenge, we have the opportunity to unleash the team's explosive midfielder Fekir.
So, let's look at how to complete this SBC as quickly as possible by using as few FUT Coins as possible.
How to finish the RTTK Fekir SBC in FIFA 22
Fekir RTTK in-game stats 
Rewards:
1 pack of little gold players
1 Prime Gold Players Pack (Small)
RTTK card of Nabil Fekir — 86 OVR — CAM
SBC requirements for RTTK Fekir in FIFA 22
To get Fekir's new Road to the Knockout card, you'll need to complete only two separate SBCs in total. All of the requirements, as well as a low-cost solution for each, are stated below.
La Liga
The minimum number of players from LaLiga Santander is one.
IF Players: 1st Squad Rating: 83rd
Min. 70 for team chemistry
The squad consists of 11 players.
1 Small Gold Players Pack as a prize
Solution
National Duty
Number of French players: Minimum 1 Squad Rating: Minimum 86
Min. 65 for team chemistry
The squad consists of 11 players.
1 Small Prime Gold Players Pack as a prize
Solution
That's all there is to it! That's how you use FUTBIN solutions to finish Fekir's brand new Road to the Knockout SBC in FIFA 22.
FIFA 22 Fekir RTTK SBC cost
Overall, it appears that the two SBCs required to unlock Fekir will cost about 78,000 FUT Coins on PlayStation, 89,000 FUT Coins on Xbox, and 82,000 FUT Coins on Origin PC, which is fairly close to de Ligt's recent RTTK SBC.
Sane, Vidal, and Son are among the players whose cards have been revealed for FIFA 22's Road to the Knockouts.
Keep in mind that the FUT market can be unpredictable even at the best of times, so these values may fluctuate slightly.
The Edgiest Batman Of All Time, The Batman Who Laughs, Is Coming To Fortnite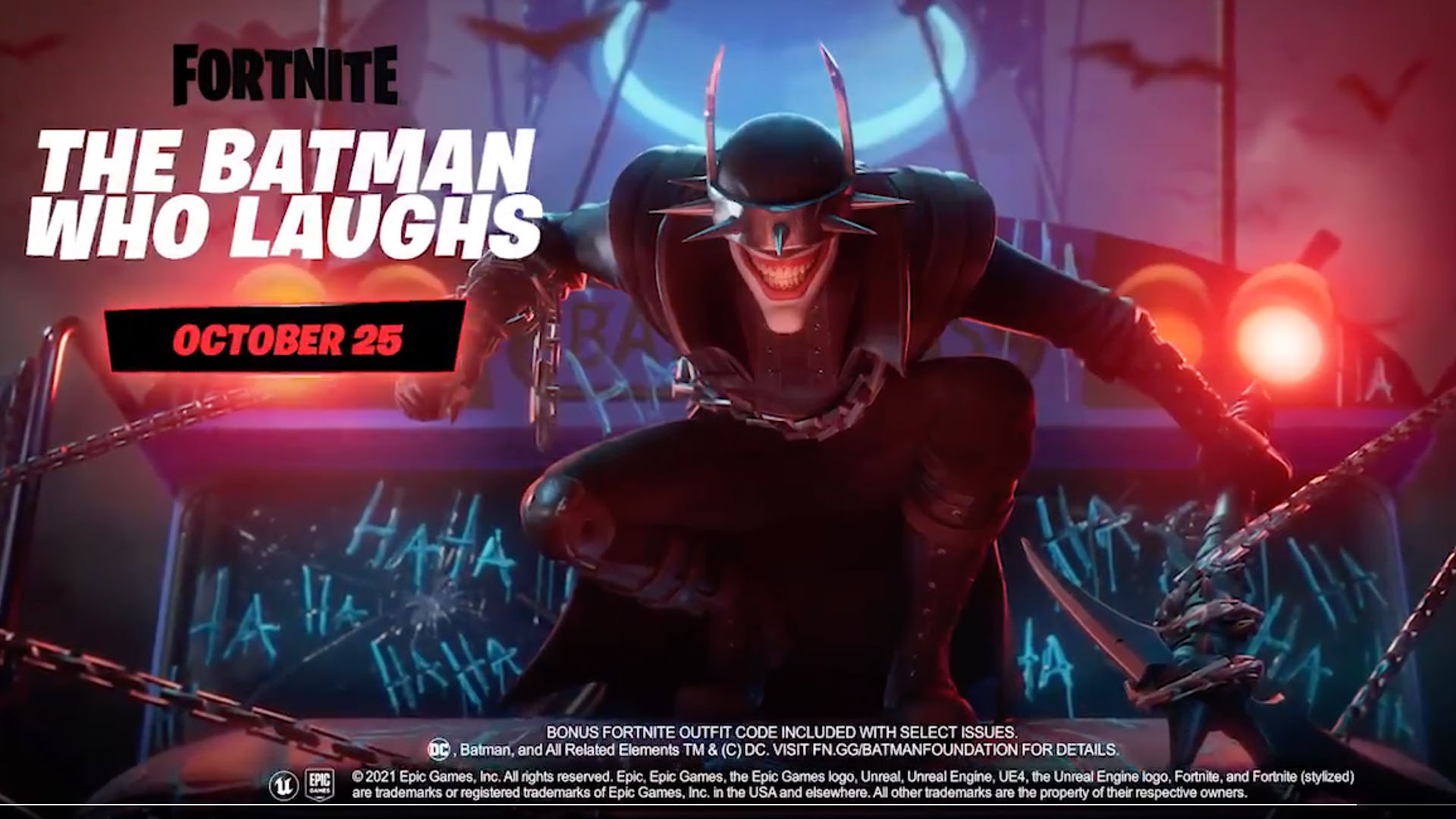 Fortnite is getting a skin for The Batman Who Laughs, the edgiest Batman of them, as well as a crossover Batman comic that appears to be reviving The Foundation.
On the Fortnite Twitter account, Epic posted a brief teaser depicting The Foundation, the character most people assume is voiced by The Rock, arriving on the shores of Gotham City.
The Batman Who Laughs will be brought to Fortnite alongside a crossover comic titled Batman/Fortnite: Foundation, which will be released on October 26 and features Batman battling The Foundation. The Foundation will appear in Gotham City and battle Batman in the comic, with The Batman Who Laughs playing a role in the tale.
Although it's unclear what The Batman Who Laughs' role in the comic is, if he's being offered up as a skin, he's certainly important. Epic did something similar with the Zero Point Batman, releasing him as a skin to coincide with the release of the Batman: Zero Point comic.
In a blog post, Epic revealed that the Batman Who Laughs skin includes the Robin's Perch Back Bling and Dark Days Loading Screen. Despite the fact that the skin is accessible as a free code with the comic, it will also be available in the item store on October 26, just like other DC skins.
The comic and teaser have sparked speculation that the comic and teaser are pointing to The Foundation's proper reappearance and unveiling of his name. Given his moniker and the fact that his armour design matches The Rock's own tattoo, most Fortnite fans assume the character is definitely voiced by Dwayne Johnson, who has previously teased an involvement in the game.
Some fans are thinking that the debut of Gotham City signals the start of a complete DC-themed season of Fortnite, similar to the Marvel season we saw earlier this year. The Foundation is a significant character in Fortnite history, thus his appearance in Gotham City suggests that DC will become significant as well.