Peacemaker: Trailer, Release date and other details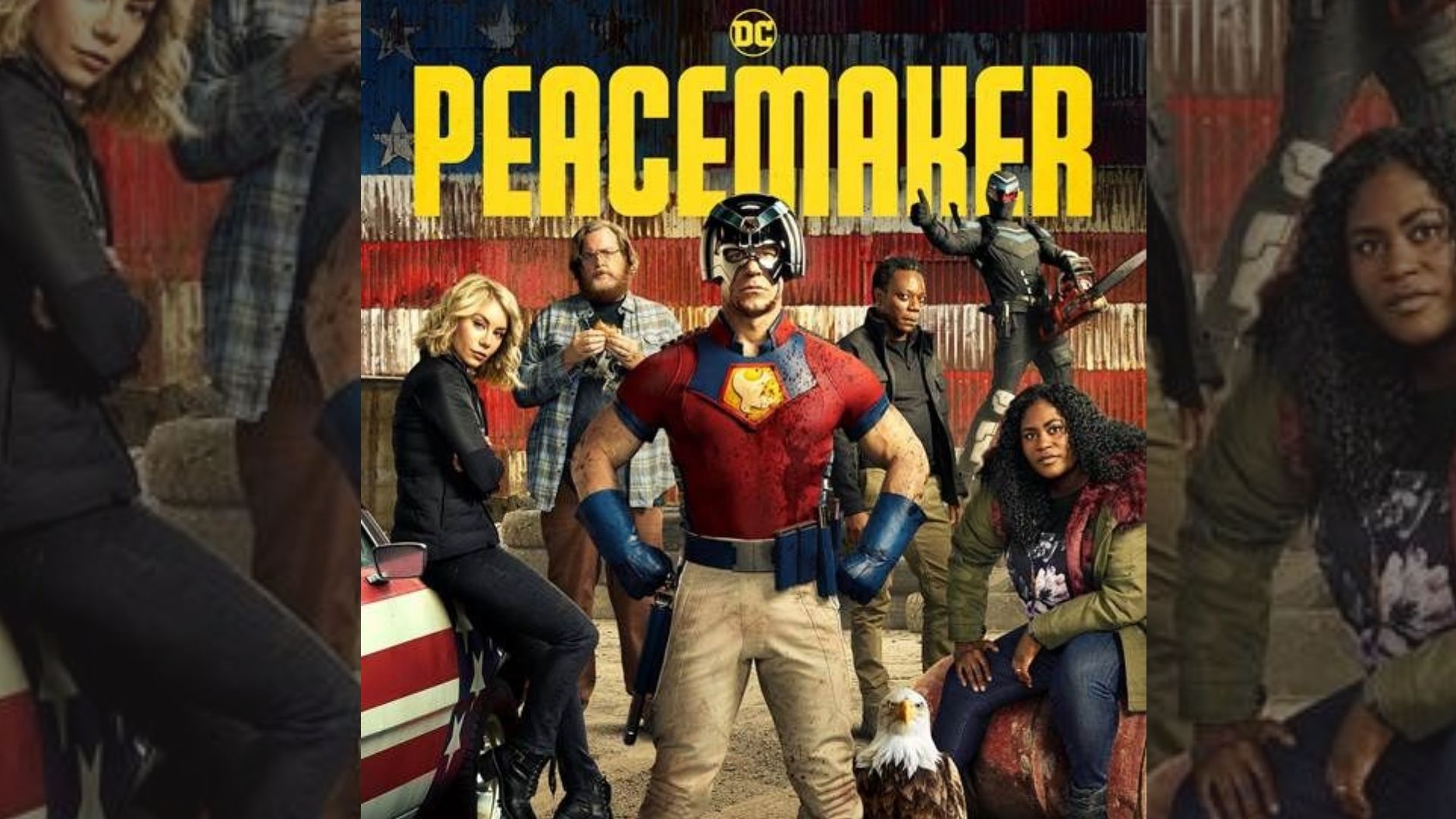 Peacemaker: Trailer, Release date and other details
Another trailer for James Gunn's The Suicide Squad spinoff, Peacemaker, starring John Cena, has been released ahead of the show's premiere on HBO Max next month.
"Peacemaker is an opportunity to delve into current world issues through the lens of this superhero/supervillain/and world's biggest douchebag." Gunn said when the series was announced. For a movie that also featured the kaiju alien starfish monster Starro the Conqueror, Peacemaker was hospitalised at the end of this year's The Suicide Squad. There's a sense in this trailer, however, that John Cena's Peacemaker is having second thoughts about his vow to keep peace at all costs, even if it means slaughtering men, women, and children in the process. Perhaps Peacemaker isn't ready to get all introspective right now, as the trailer suggests.
While Cena will reprise his role as Peacemaker, Steve Agee and Jennifer Holland from The Suicide Squad will also appear in the new series. Freddie Stroma and Chukwudi Iwuji star as Vigilante and Clemson Murn, respectively, on Gunn's show Peacemaker, which also features Danielle Brooks as a co-lead.
All eight episodes of the series have been written by Gunn, and he will direct five of them. Jody Hill (The Righteous Gemstones) and Rosemary Rodriguez will also serve as co-directors (The Walking Dead).
In the near future, HBO Max will be home to numerous major DC projects, including Peacemaker. Batgirl, starring Leslie Grace as the titular character, is also scheduled for release next year. HBO Max is currently developing the films Black Canary, Blue Beetle, and Static Shock.
On January 13th, 2022, HBO Max will air the series Peacemaker. Take a look at the latest Peacemaker trailer and poster.
The Batman Is the Longest Dark Knight Movie runtime nearing three hours long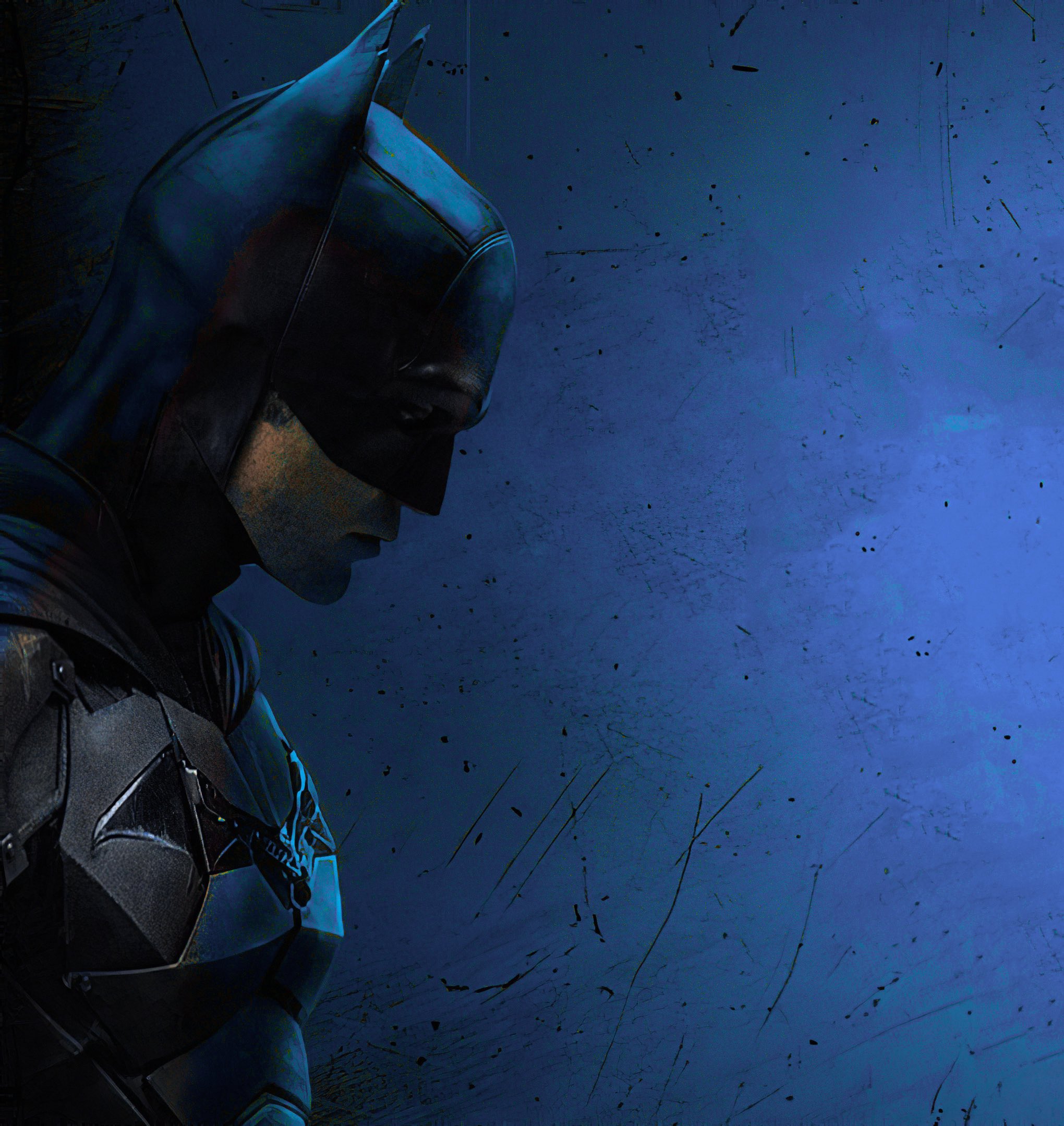 The Batman Is the Longest Dark Knight Movie runtime nearing three hours long
The runtime of Matt Reeves' Batman will be close to three hours and 55 minutes. It will be the longest Batman film ever made, as well as one of the longest superhero films ever made.
The runtime was given by THR, and the overall length includes an average of eight minutes of credits. Which superhero film still reigns supreme? At three hours and one minute, Avengers: Endgame is the longest film ever made, followed by Zack Snyder's four-hour cut of Justice League, which was never released in theatres.
With The Dark Knight Rises clocking in at two hours and 44 minutes and The Dark Knight at two hours and 32 minutes, Christopher Nolan's Batman trilogy comes close. Both Batman and Batman Returns are a substantially shorter two hours and six minutes in the Tim Burton era.
Put it down to the tendency of bigger, longer tentpole films, particularly in the superhero genre. The majority of the MCU slate is over two hours long (with the exceptions of Ant-Man and Doctor Strange, which are all under two hours), and DC's Batman vs. Superman: Dawn of Justice is two hours and 31 minutes long.
On March 4, The Batman, featuring Robert Pattinson as the masked vigilante, will be released in theatres. The Riddler is played by Paul Dano, Catwoman is played by Zoe Kravitz, and the Penguin is played by Colin Farrell. The film's PG-13 rating was recently confirmed, putting to rest speculation that it will be classed R.
Moon Knight Release Date Revealed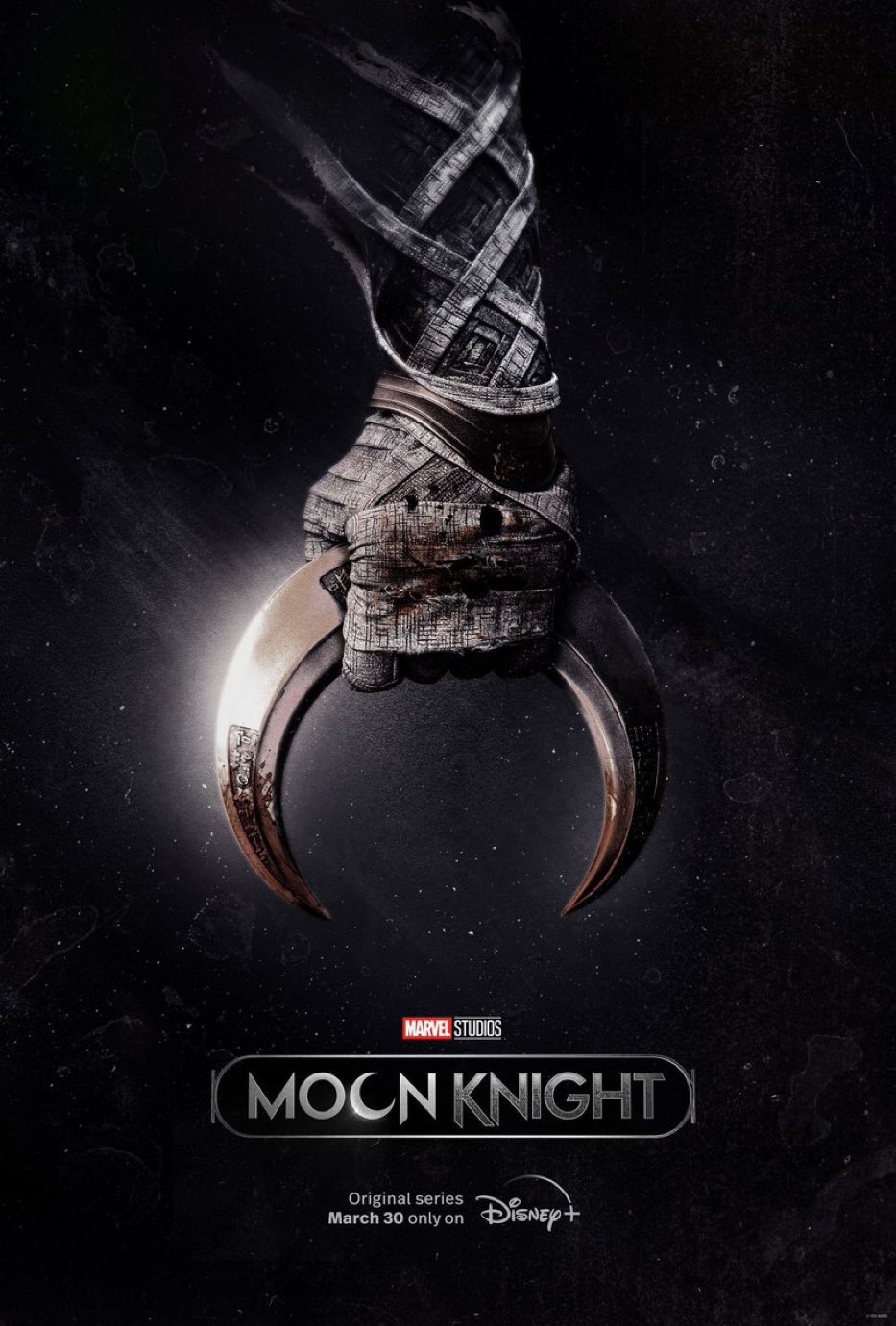 Moon Knight Release Date Revealed
The release date for Moon Knight has been set. ESPN broadcasters teased the appearance of the show's trailer during Monday night's NFL Wild Card game, revealing that the series will premiere on Disney+ on March 30th. While that's still a long time, Doctor Strange in the Multiverse of Madness will be released in theatres barely a month and a week after the Oscar Isaac-led program premieres on Netflix.
Despite the fact that nothing is known about the series, Isaac has stated that Marvel execs are enthusiastic about it.
"[Directors] Mohamed [Diab] and [Justin] Benson and [Aaron] Moorhead, they were so fantastic," the Ex Machina star said on a recent stop with Variety. "I couldn't believe my luck and how collaborative the situation was. I'm really excited and hopeful. I don't know if it'll work, we took some big swings, ya know! And even Kevin [Feige] said, 'I don't like to count my chickens before they hatch, I'm feeling good but you never know!' So hopefully it'll look as good as it felt."
He also stated that his time on the show was by far his favorite period of his career.
"A new globetrotting action-adventure series featuring a complex vigilante who suffers from dissociative identity disorder," the synopsis reads. "The multiple identities who live inside him find themselves thrust into a deadly war of the gods against the backdrop of modern and ancient Egypt."
On March 30th, Moon Knight will premiere on Disney+. If you haven't already joined up for Disney+, you may do so here.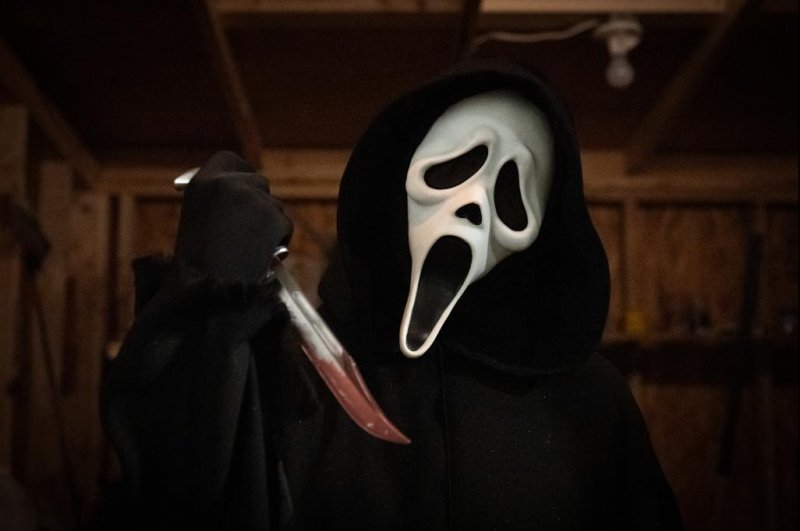 Scream Movie Review
The Scream franchise, created in 1996 by writer Kevin Williamson and filmmaker Wes Craven, resurrected the slasher film while respecting its conventions. A new generation of horror nerds devoured its meta-mischief and raked in $608 million worldwide. The new film, developed with Williamson's consent and dedicated to the late Craven, draws inspiration from the original but indulges in self-referential brilliance to the point of weakening the genuine fear impact.
"Oh my God, he's producing a sequel!" one of the frightened Californian youths exclaims, as the grisly murder rages on in suburban Woodsboro. "You really need some new material," a venerable figure tells the newest menacing voice on the other end of the phone line.
It's probable that some long-time fans will eagerly eat this playful new offering of nonstop murder and mayhem, which climaxes with a bloodbath in the exact same house where Sidney Prescott (Neve Campbell) took down the original killer behind the Ghostface mask in the first finale. But meta-horror riffs are a thing of the past, diluted by innumerable knockoffs.
The screenplay by James Vanderbilt and Guy Busick takes on toxic fandom in a new way. "Someone needs to defend the franchise!" shrieks a character while killing out others. "Hollywood has no ideas." Whether you find that humorous or its winking humor tiresome is a matter of personal taste.
It's impossible to care about characters whose lives are in danger as they pontificate on the differences between old-school and elevated art-horror. First target Tara (Jenny Ortega) begs not to be probed about the Stab franchise, which stands in for the Scream flicks here. Ask me about It Follows, Hereditary, or The Witch! "What's wrong with amplified horror?" asks another teen after three attacks, one fatal. Jordan Peele fucks rules!
A little goes a big way. Unlike the original Scream, where Jamie Kennedy's Randy Meeks dominated the discourse on horror tropes, practically everyone here weighs in.
Seeing Campbell in good form as Sidney, striding back into Woodsboro to accomplish unfinished business, is a delight. David Arquette plays former sheriff Dewey Riley, who has been fired from the force and is stewing in alcohol to calm his aching heart following his breakup with Gale. Two lovely reunion scenes use heartbreaking moments from Cox and Arquette's on-camera and off-camera romance. A few more familiar faces (and performers) make brief appearances, including a crucial character whose relationship to one of the newcomers drives the plot.
What a shame that new faces leave so little impression. After the attack on Tara, her estranged sister Sam (Melissa Barrera) returns to town with her boyfriend Richie (Jack Quaid), who claims not to know the Stab films but quickly learns about Netflix and fan forums. Randy's twin niece and nephew, Mindy (Jasmin Savoy Brown) and Chad (Mason Gooding), Chad's girlfriend Liv (Sonia Ammar), and Wes Hicks (Dylan Minnette) are among Tara's close-knit high school acquaintances.
Directors Matt Bettinelli-Olpin and Tyler Gillett handle the rising fear well as the CW-esque cast begins to fall like flies. The issue is that they can't stop talking about slasher movie narrative mechanics long enough for the tension to build. Ghostface's first few unexpected appearances are jarring. A violent, shrouded and masked monster lurking behind every door is teased by the producers with pointed music cues and pictures. That makes Ghostface's reappearances feel more like a game than a life-or-death encounter.
We're informed the killer always goes back to the past, so all roads point to Sidney and Sam, for reasons we won't discuss here. The clues as to the killer's identity are strewn with clever humor and just enough deception to make it entertaining, and the increasing string of killings doesn't skimp on the gore. But there's not much innovation to represent the franchise's evolution. While cellphones are ubiquitous, landlines still give the biggest spikes, and a family location app adds just enough suspense to avoid a knife-wielding.
"You know that time in horror movies when you want to holler at the characters to be wise and get the fuck out?" Sam asks her partner. This is it, Richie! You might want to yell at them to stop talking about horror movies and start planning how to dodge the killer — multiple killers, to be consistent with previous episodes.
The Babadook, Halloween, Friday the 13th, and Psycho are all referenced, including a shower scene. Sure, all that meta-playfulness is amusing. But the satire wears thin and interrupts the killing frenzy, making me wish I was watching one of the superior films addressed.
Release date: Friday, Jan. 14
Cast: Melissa Barrera, Kyle Gallner, Mason Gooding, Mikey Madison, Dylan Minnette, Jenna Ortega, Jack Quaid, Marley Shelton, Jasmin Savoy Brown, Sonia Ammar, Courteney Cox, David Arquette, Neve Campbell
Directors: Matt Bettinelli-Olpin, Tyler Gillett
Screenwriters: James Vanderbilt, Guy Busick, based on characters created by Kevin WilliamsonRated R, 1 hour 54 minutes