Paris Saint-Germain was held to a 0-0 draw against arch-rivals Marseille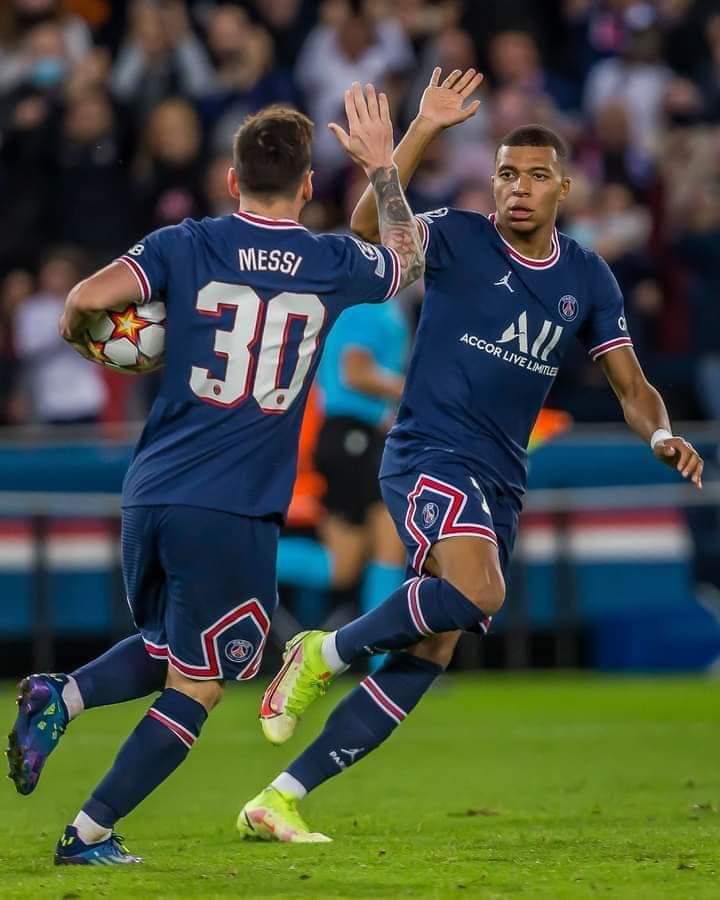 Paris Saint-Germain was held to a 0-0 draw against arch-rivals Marseille
On Sunday, Ligue 1 leaders Paris Saint-Germain were held to a 0-0 draw against arch-rivals Marseille after playing more than half an hour with 10 men due to minor crowd unrest.
After both clubs had goals disallowed in an intriguing first half, the game was briefly delayed twice due to incidents between OM fans. PSG, who had Achraf Hakimi sent off in the 57th minute, has 28 points from 11 games and are seven points ahead of Lens and nine points ahead of Nice.
Despite Dimitri Payet and Marseille president Jacques-Henri-protests, Eyraud's Marseille fans pelted the ground with paper and bottles on a regular basis during the match. It got so nasty that security had to bring out riot shields to protect Neymar whenever he went to take a corner.
The same thing happened to the Brazilian superstar in 2017, when he was sent off after receiving two yellow cards in as many minutes.
Neymar needed protection while taking his corner because bottles were thrown on the pitch in Le Classique 😳 pic.twitter.com/bnfpDZwwJi

— B/R Football (@brfootball) October 24, 2021
After an unsuccessful performance, he was replaced by Gini Wijnaldum. Lionel Messi failed to score in the Ligue One match, but he was involved in one of the game's strongest moments when he was chased by a fan while dribbling.
In the second half, on the counter-attack, the six-time Ballon d'Or winner was cutting inside in customary form when a man in a puffer jacket and pants emerged out of nowhere.
After gaining entrance to the pitch with relative ease, the fan wrapped his arm around Messi before being escorted from the field by stewards. In the deadlock, PSG summer signing Achraf Hakimi was sent off just before the hour mark for bundling over Cengiz Under as the last man.
At first, the referee penalized the Turkey international for handball, but after consulting the VAR screen, he reversed his judgment and dismissed Hakimi.
Both teams had goals disallowed for offside, and the game ended all square, with PSG leading by seven points after this weekend's results.
Karim Benzema Gets 1-Year Suspended Sentence Over Sex Tape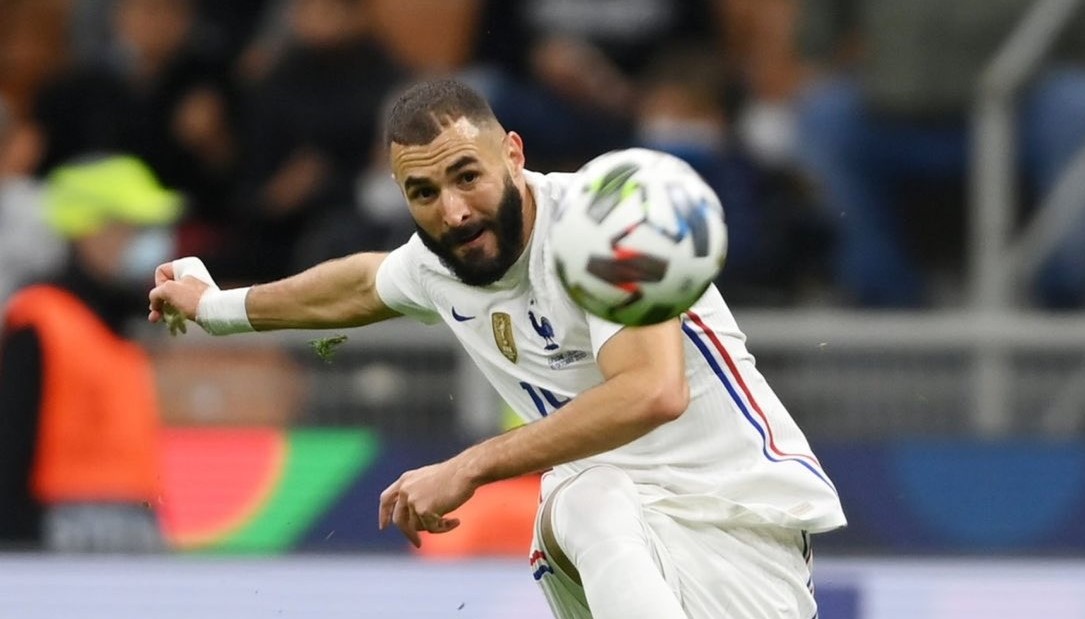 Karim Benzema Gets 1-Year Suspended Sentence Over Sex Tape
Karim Benzema, a striker for Real Madrid, was found guilty of plotting to use a sex film to blackmail a fellow French footballer. A judge sentenced Benzema to a year in prison with no possibility of parole and fined him €75,000 (£63,000; $84,000).
Last month, Benzema, 33, was one of five people charged with attempting to extort Frenchman Mathieu Valbuena. The controversy shook the French football community, and both players were dropped from the national squad.
The two footballers were at a French training camp in June 2015 when the incident occurred. Prosecutors claim that at the camp, Benzema placed pressure on Valbuena to pay up the blackmailers with whom he had arranged to act as an intermediary.
Benzema has consistently disputed the charges, claiming that all he wanted to do was assist Valbuena in getting rid of the compromising video. The midfielder has subsequently returned to France and is scheduled to start for Real Madrid in their Champions League match against FC Sheriff Tiraspol on Wednesday night.
Benzema and Valbuena, who plays for the Greek club Olympiakos, were not present in court in Versailles for the ruling.
Manchester United sack Ole Gunnar Solskjaer with Zinedine Zidane favorite to replace club legend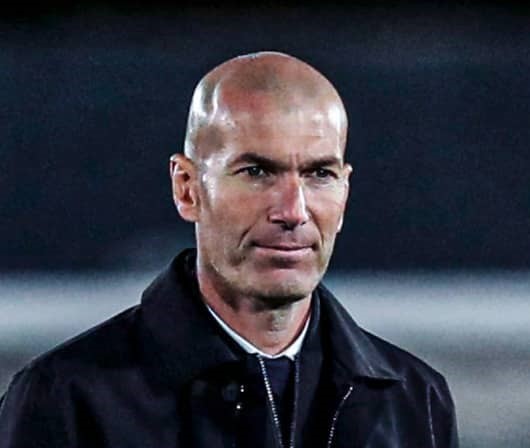 Manchester United sack Ole Gunnar Solskjaer with Zinedine Zidane favorite to replace club legend
After a devastating 4-1, Premier League loss to Watford, Manchester United terminated Ole Gunnar Solskjaer. Former Real Madrid coach Zinedine Zidane is the favourite to succeed Solskjaer, according to Red Devils executives.
The Norwegian has been under fire for the majority of the season, and his time at Old Trafford has finally come to an end after a record of just one win in their last seven league games.
After humbling losses to Liverpool and Man City, those in authority were left with no options after a heartbreaking setback at Vicarage Road.
Solskjaer's term as manager of the club comes to an end only one month shy of three years. Manchester United has announced that Ole Gunnar Solskjaer has stepped down as manager, according to a statement from the club.
He was parachuted in to replace Jose Mourinho in 2018. He was a club legend during his playing days, where he helped the club win six Premier League titles and a Champions League.
Initially, in charge as a caretaker manager, United's form improved considerably, and he was rewarded with a permanent appointment after a spectacular Champions League second leg triumph against Paris Saint-Germain in March 2019.
Following a third-place finish in his first full season, they finished second behind Man City last season, despite a topsy-turvy season in which they were beaten 6-1 by Tottenham Hotspur at Old Trafford but also beat Southampton 9-0.
After a 1-1 draw with Villarreal, Solskjaer's side had a wonderful chance to win the Europa League at the conclusion of 2020/21, but they lost on penalties.
Despite the return of Cristiano Ronaldo and the additions of Raphael Varane and Jadon Sancho this season, Solskjaer has been unable to inspire his team to play consistently.
The wobble began with a Champions League loss to Young Boys, and the Norwegian seemed powerless to stop the wheels from slipping off as listless performances came thick and fast.
A stunning loss to Aston Villa, a dreadful draw with Everton, and a rollercoaster 4-2 loss to Leicester put him on the brink of relegation.
A 5-0 loss to Liverpool added to the strain until a 3-0 win over Spurs provided some relief, but a stalemate with Atalanta, a loss to Man City, and eventually an embarrassing humiliation by Watford saw the season end.
United's season is still salvageable, despite being six points outside the top four, but their new manager will have a lot of work to do to get the club back in shape.
Former Real Madrid manager Zinedine Zidane is the clear favourite to take over at Old Trafford, with Brendan Rodgers, Mauricio Pochettino, and Erik ten Hag also in the running.
We weigh in on the advantages and disadvantages of each of the leading prospects to succeed Solskjaer at United. Real Madrid's three consecutive Champions League victories, as well as two league titles, make for a dazzling CV for any prospective employer to consider.
United are still a long way from winning the Champions League, but a big name like Zidane would definitely instil hope that glory days are on the way.
Zidane and Cristiano Ronaldo had a terrific relationship at the Bernabeu, and the manager would be seen pinging in crosses for his talisman to convert in training, demonstrating that he hadn't lost any of his own class.
He also knows Raphael Varane from his stint at Real and has tried multiple times to lure Paul Pogba to the club. United's present roster would appeal to him, and he may not need to make any costly acquisitions.
As a result, players admire Zidane's brilliance and respond to his tactics. Despite the presence of many egos, he surely produced good chemistry in the Real Madrid dressing room.
Colorado Rapids eliminated Los Angeles FC from the playoffs with a 5-2 victory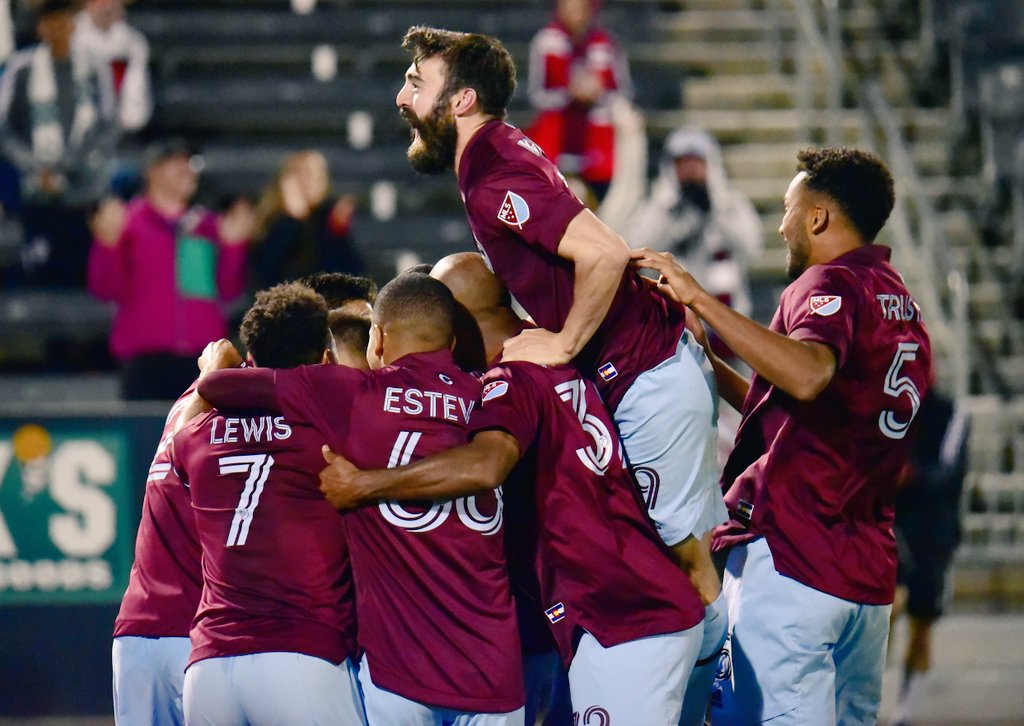 Colorado Rapids eliminated Los Angeles FC from the playoffs with a 5-2 victory
The Colorado Rapids eliminated Los Angeles FC from the playoffs with a 5-2 victory on Sunday night, moving into first place in the Western Conference. Jonathan Lewis scored two goals.
In the 53rd minute, Lewis scored his second goal after Diego Rubio stole the ball deep in LA territory.
Colorado (17-7-10) also had goals from Collen Warner, Cole Bassett, and Dominique Badji, who secured a first-round bye by a point after Seattle and Vancouver drew 1-1. The Rapids had their first five-goal game of the season.
Los Angeles (12-13-9) needed Vancouver to lose to make the playoffs, so Cristian Arango and Brian Rodriguez scored second-half goals.
In a thrilling and goal-filled Decision Day match at Dick's Sporting Goods Park, the Colorado Rapids claimed the Western Conference's top seed in the Audi 2021 MLS Cup Playoffs and a berth in the 2022 Concacaf Champions League, defeating LAFC 5-2. LAFC has been ruled out of contention for the playoffs.
The Rapids secured home-field advantage in the West and their first CCL involvement since 2018, thanks to a tie between the Seattle Sounders and the Vancouver Whitecaps, as well as a draw between Sporting Kansas City and Real Salt Lake.
Jonathan Lewis made a wonderful touch past Jamar Blackman on a Kellyn Acosta cross in the 18th minute to give Colorado the lead. In the 26th minute, LAFC, who needed a win and some help to earn their own postseason berth, saw a huge opportunity to equalize go begging when Cristian Arango had an open net but shot it off the post. At the half-hour mark, Bob Bradley would introduce Carlos Vela into the game in an attempt to rekindle the offensive.
A Collen Warner shot inside the box was deflected into the net by Blackman just minutes later, doubling the Rapids' lead.
Lewis scored again early in the second half to complete his hat trick and make it 3-0, but Arango shook off his earlier error by scoring past William Yarbrough to narrow the deficit to 3-1. However, the Rapids recovered their three-goal lead fewer than 10 minutes later when Cole Bassett created space for himself outside the box to knock in a banger.
With fewer than 20 minutes to go, LAFC kept themselves in the game when Brian Rodriguez's shot bounced off Steven Beitashour and past Yarbrough to make it a 4-2 game. Dominique Badji, on the other hand, made it 5-2 barely minutes after entering the game.
That was the final margin as the Rapids clinched top place in the Western Conference, as well as a chance to host the MLS Cup if the New England Revolution fail to advance to the final.