OnePlus teases a new image of OnePlus TV with Kevlar design and attached stand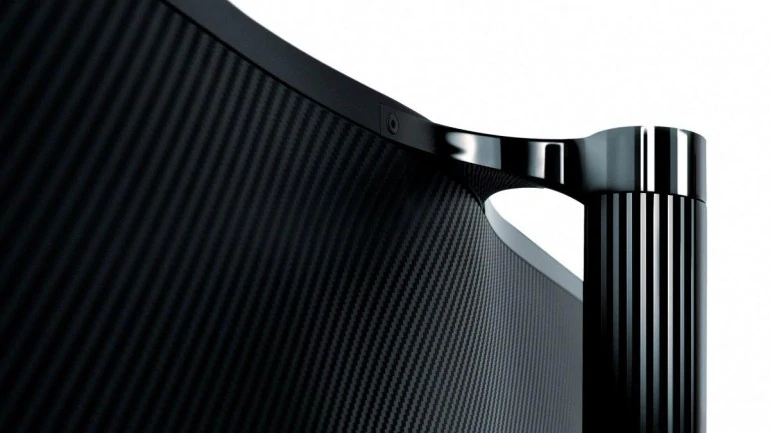 One of the best things regarding OnePlus is their attention to detail. We have seen that Apple was considered as the best brand when it came to attention to detail. While Apple is still regarded as one, OnePlus is now in the same bracket. Although the mute switch was first seen on Apple iPhones, we have seen that OnePlus' alert slider is also loved by their users. This is one thing that not many smartphones apart from OnePlus and Apple have. And it is considered as one of the smallest-yet-best features on a smartphone. Now, there are other features in OnePlus smartphones too which are well-thought-out.
However, we are here to tell you about a new teaser shared by OnePlus CEO of their upcoming OnePlus TV. While we do know that OnePlus will launch its OnePlus TV along with OnePlus 7T series on September 26, we don't have any confirmation of the same. Therefore, what we know right now is that the OnePlus TV will have a remote which will look similar to the Apple TV. Now, OnePlus CEO has revealed that there will be a stand on its OnePlus TV. From the image, it looks like the stand will be similar to what we see on monitors. Therefore, it will be easier to place the OnePlus TV on desks and tables. At the moment, it is not known whether the OnePlus TV will be wall-mountable but we believe it will be.
Also, the teaser shows off a kevlar design at the back which is never-seen-before on a TV from any brand. This shows that OnePlus is going all out in order to make its TV stand out of the competition. Prior to this, we have seen Kevlar cases as well as Kevlar back on initial smartphones from OnePlus but this pattern on a TV will be the first time ever.