OnePlus CEO Pete Lau reveals the image of OnePlus TV's remote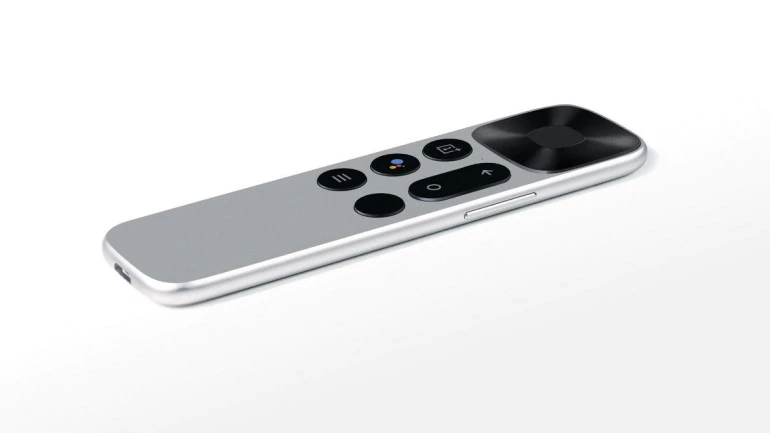 While we know for sure that OnePlus TV is releasing soon, we know very less about the TV apart from that. It must also be said that OnePlus will release these TVs "very soon" in India and other markets. Also, the OnePlus TV is said to feature a 55-inch QLED display panel and it will support 4K resolution as well. Apart from that, we know that OnePlus is aiming to provide better software and hardware integration on its TVs as compared to everyone else. For this reason, OnePlus has revealed that it will be using a customized version of Android TV OS on its OnePlus TVs.
Now, one of the first images of the OnePlus TV has been revealed by OnePlus CEO Pete Lau. However, this is not surprising from OnePlus as the company has previously released teasers for its upcoming products too. The interesting part about the teased OnePlus TV image is that there is no photo of OnePlus TV. Instead, the CEO of OnePlus has shown the remote that their OnePlus TV will come with. Some reports earlier pointed to the fact that OnePlus TV might not be a TV and just a box such as the Mi Box or other Android TV boxes. However, the mention of a QLED panel suggests that it will indeed be a TV.
Talking about the remote for OnePlus TV, someone who has an Apple TV would say that it is very very similar to Apple TV's remote. And it is kind of hard to say that OnePlus did not take inspiration from Apple on this one. But we will also say that it is better to take inspiration if the product gets better. As for the remote, there are minimal buttons on it along with a dedicated Google Assistant button and a OnePlus button which is intriguing.