Nicki Minaj has been criticized for attacking Little Mix while defending Jesy Nelson amid allegations of blackfishing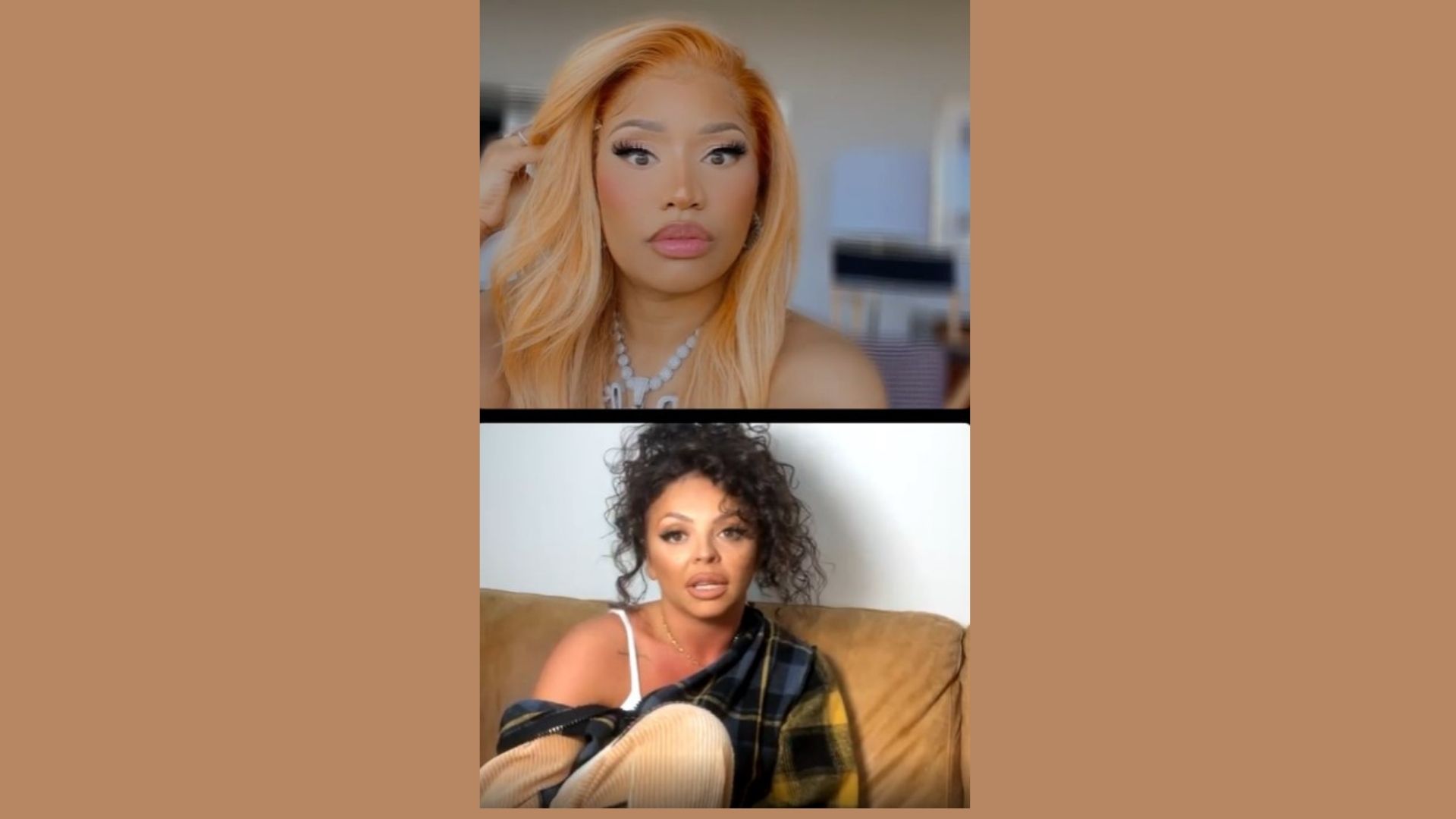 Nicki Minaj has been criticized for attacking Little Mix while defending Jesy Nelson amid allegations of blackfishing
Nicki Minaj defended Jesy Nelson in reaction to blackfishing allegations, and used the chance to lash out at Little Mix.
During an Instagram Live discussion of Nelson's debut solo track Boyz, which she co-wrote with the rapper, the pair addressed the blackfishing allegations that have been floating online, accusing Nelson of changing her appearance to appear Black or racially ambiguous.
People have also criticised Nelson's latest song, accusing him of employing a "Blaccent" voice while singing lines like "So hood, so good, so damn taboo."
Nelson recently reacted to these allegations. In an interview with Vulture, she stated, "The whole time I was in Little Mix I never got any of that. And then I came out of [the band] and people all of a sudden were saying it.
"I wasn't on social media around that time, so I let my team [deal with it], because that was when I'd just left."
Later, she said in a statement, "I take all those comments made seriously. I would never intentionally do anything to make myself look racially ambiguous, so that's why I was initially shocked that the term was directed at me."
During the Instagram Live, Minaj appeared to criticise Nelson's former Little Mix bandmate Leigh-Anne Pinnock over an alleged Instagram comment she made.
Messages purportedly from Pinnock's account, address the blackfishing incident while alleging Nelson has cut her and her Little Mix bandmates off. Nelson is also supposedly described as a "horrible person." by her.
Nelson departed Little Mix last year, claiming the negative effects of being in a girl group on her mental health.
"Take them text messages and shove it up your fing a, because when you do clown sht I got to treat you and talk to you like you a clown," Minaj stated of the supposed messages.
"If you was in this woman's group and you ain't talk about this sht for 10 years and as soon as you see she got a video coming out with Nicki Minaj and Puffy, now you sending text messages and all this sht…
print those text messages out, bust your a** open and shove them up your motherf*ing a."
"Stop trying to hurt people and kill people's lives and careers, this is the way people feed their families. Stop – if you want a solo career, baby girl, just say that."
The rapper went on to call Pinnock a "big jealous bozo."
Nelson stood back calmly and appeared to lend the occasional laugh as Minaj was raging about her former comrades.
Nelson also explained why she had such a dark tan. "When I was in the [Boyz] video with you, I didn't even have any fake tan on… I'd been in Antigua prior to that for three weeks. I'm just so lucky as a white girl that when I'm in the sun I tan so dark," she said.
"Leigh-Anne even said to me in the group, 'Are you sure you're not mixed race because you go darker than me in the sun, that's crazy'".
She also stated that worries about blackfishing were addressed on the set of Little Mix's most recent music video, Sweet Melody.
"It's just hard for me because I was in a group with two women of colour for nine years and it was never brought up to me up until the last music video when she messaged me and said 'Jesy, I just want to make you aware'…" she explained.
Following the dramatic Instagram Live, Minaj took to Twitter to accuse Pinnock of "bullying," while also citing Nelson's previous mental health difficulties.
People have taken to Twitter to criticise Minaj for commenting on the subject, accusing her of harassing Pinnock. Some also accused Nelson of hypocrisy, claiming that she should not have allowed Minaj to make those remarks after speaking out about internet bullying in a BBC documentary.
Pinnock and her other Little Mix members have not responded to Minaj and Nelson's charges.
Others were disappointed with Minaj's decision to go after Little Mix because the band has previously supported and protected the rapper – and even cooperated with them prior to Nelson's departure with the song Woman Like Me.
Other Little Mix fans are dissatisfied with how things have ended out.
Nelson confessed in an interview with Glamour that she and her ex-bandmates no longer speak.
Eternals Review: Gives The MCU The Impact It Requires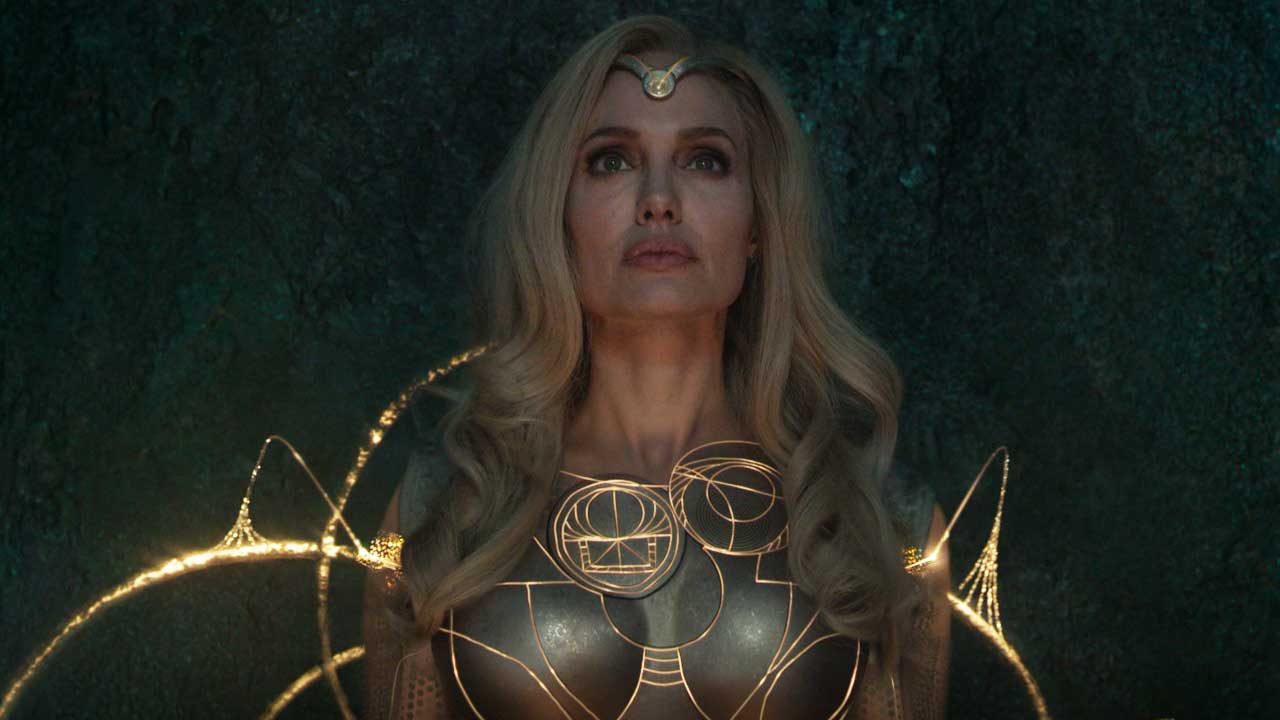 Eternals Review: Gives The MCU The Impact It Requires
We know what to anticipate from the Marvel Cinematic Universe after 13 years, four Avengers films, and 21 other blockbusters. There'll be plenty of action and spectacle, as well as brilliant character crossovers, with just enough subtly knowing humor to balance out the occasional tragic exit or life-ending hiccup.
There have undoubtedly been stumbling blocks along the way, not to mention a lamentable lack of diversity and inclusion. What is undeniable is that Kevin Feige and his cohorts have built Hollywood's most dependable hit factory, with a ready worldwide audience eager to consume more of the same.
They'll know they're getting something unusual as soon as Eternals begins. A new cosmic mythology is unveiled in the form of a Star Wars-style scroll, in which all-powerful entities known as Celestials rule the roost from the heavens, while ageless warriors known as the Eternals execute their bidding on Earth. A dizzying opening volley places these ten heroes in Mesopotamia in 5020 B.C., where they use their superpowers to defend a beachhead from a snarling sea-beast armed with whirling serpentine tentacles.
Meanwhile, instead of Michael Giacchino's majestic fanfare, the Marvel emblem is accompanied by Pink Floyd's "Time" — a wise choice for a film that spans 7,000 years of human history and spends much of its two hours and thirty minutes hopping between millennia like a hyperactive Tardis.
On paper, comic-book pioneer Jack Kirby's unbounded inventiveness and Oscar-winning Nomadland filmmaker Chloé Zhao's low-key naturalism appear to be irreconcilable poles apart. On-screen, however, they work together to create a film of epic scope and ambition, with a keening, melancholy soulfulness at its core that begs serious reflection on existential ambiguities.
The Eternals, lead by Salma Hayek's Ajak, a maternal healer with Wonder Woman's sense of style, are tasked with combating 'Deviants,' such as the aforementioned sea creature, and have been specifically warned not to intervene in human matters. But how can an empath like Sersi (Gemma Chan) not have feelings for the mortals she coexists with after so many centuries? And how could a shape-shifter like Sprite (Lia McHugh), a fellow immortal cursed to be the girl who never grows up for all time, not is fascinated about life as a mature and fecund woman?
These aren't the kinds of questions Iron Man and Thor had in mind as they scoured the galaxy for Infinity Stones. The MCU's latest ensemble, which we watch gradually reunite in the present day in reaction to a series of mysterious earthquakes that foretell a rupture in the current world order, has a lot more of a Zack Snyder's Justice League vibe to it.
Exotic flashbacks to ancient Babylon and 16th-century South America illustrate why the now-separated Eternals need to be reassembled, as well as why Thena (a fairly underused Angelina Jolie with a false English accent) isn't quite the force she once was. Meanwhile, a funny stopover in India finds Kumail Nanjiani's Kingo reimagined as a Bollywood starring man, complete with a devoted valet (Harish Patel) who records his every word.
Because reassembling the team takes so long, certain people are bound to receive less attention than others. Unfortunately, Brian Tyree Henry's gay family guy Phastos and Deaf actress Lauren Ridloff's much-heralded casting as speed dynamo Makkari amounts to nothing more than a cameo, with the latter's much-heralded casting as speed dynamo Makkari amounting to little more than a cameo.
It's a shame that more was not done to integrate Ridloff – and the sign language in which she so brilliantly converses – more fluidly into the plot in the year of CODA and Rose Ayling-Ellis on the UK's Strictly Come Dancing. As it is, we're left wanting more from her – something we can't say for Richard Madden's Superman-like Ikaris, Barry Keoghan's glum mind-controller Druig, or Kit Harington's Dane, a bland love interest for Chan's sensual Sersi, whose part appears set to be expanded in future installments.
Fans expecting Black Widow's slam-bang escapism and Shang-genre-based Chi's certainty may be caught off guard by Zhao's toying with the established formula. Despite its Guardians-style banter, her risk pays off with a film that has a purposefulness and gravitas that feels strikingly similar to Denis Villeneuve's recent Dune.
This is undoubtedly the first Marvel film to make references to both the Hiroshima bombing and the Tenochtitlan massacre of 1520, and the parallels it draws between overcrowding and extinction appear to be specifically targeted to current environmental concerns. The fact that it can do so while also dressing Don Lee's Gilgamesh in a fluffy pink romper suit speaks well for a franchise that appears to be capable of branching out in multiple directions.
Actor James Michael Tyler, who played Gunther on Friends has died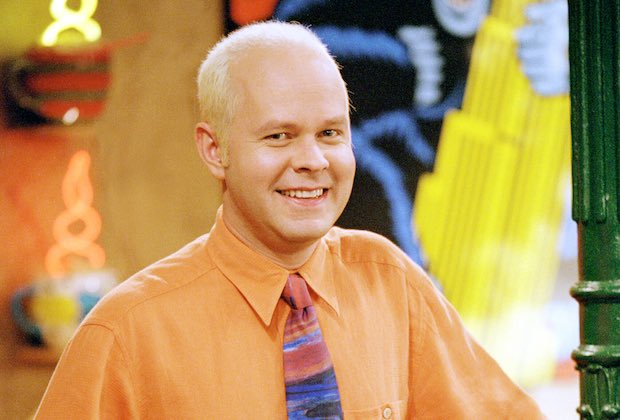 Actor James Michael Tyler, who played Gunther on Friends has died
James According to his spokesperson Toni Benson, Michael Tyler, who played the coffee shop manager Gunther on the television program "Friends," died quietly at his home on Sunday. He was 59 years old at the time.
"The world knew him as Gunther (the seventh "Friend"), from the hit series Friends, but Michael's loved ones knew him as an actor, musician, cancer-awareness advocate, and loving husband," Benson's statement read.
Tyler died at his Los Angeles home on Sunday, according to Benson, after a battle with prostate cancer, which he was diagnosed with within 2018.
"Michael loved live music, cheering on his Clemson Tigers, and would often find himself in fun and unplanned adventures. If you met him once you made a friend for life," the statement read.
He was most known for his ten seasons as Gunther, the manager of the Central Perk coffee shop and Rachel's admirer on the legendary 1990s TV sitcom, although he also appeared in "Scrubs," "Modern Music," and "Sabrina the Teenage Witch."
The "Friends" Twitter account wrote, "Warner Bros. Television mourns the passing of James Michael Tyler, a beloved actor and important member of our FRIENDS family." "Our hearts go out to his family, friends, coworkers, and fans."
Tyler originally revealed he was battling Stage 4 prostate cancer in June when he told NBC's Today Show that his disease was detected during a routine medical when he was 56 years old.
He said that the illness had spread to his bones, rendering him unable to walk. Hormone therapy was used to help him.
According to the Mayo Clinic, prostate cancer is one of the most frequent types of cancer and the second-leading cause of cancer death in males in the United States. Some varieties of prostate cancer grow slowly and require little or no therapy, while others are aggressive and spread quickly.
Army of Thieves: release date, cast, trailer and plot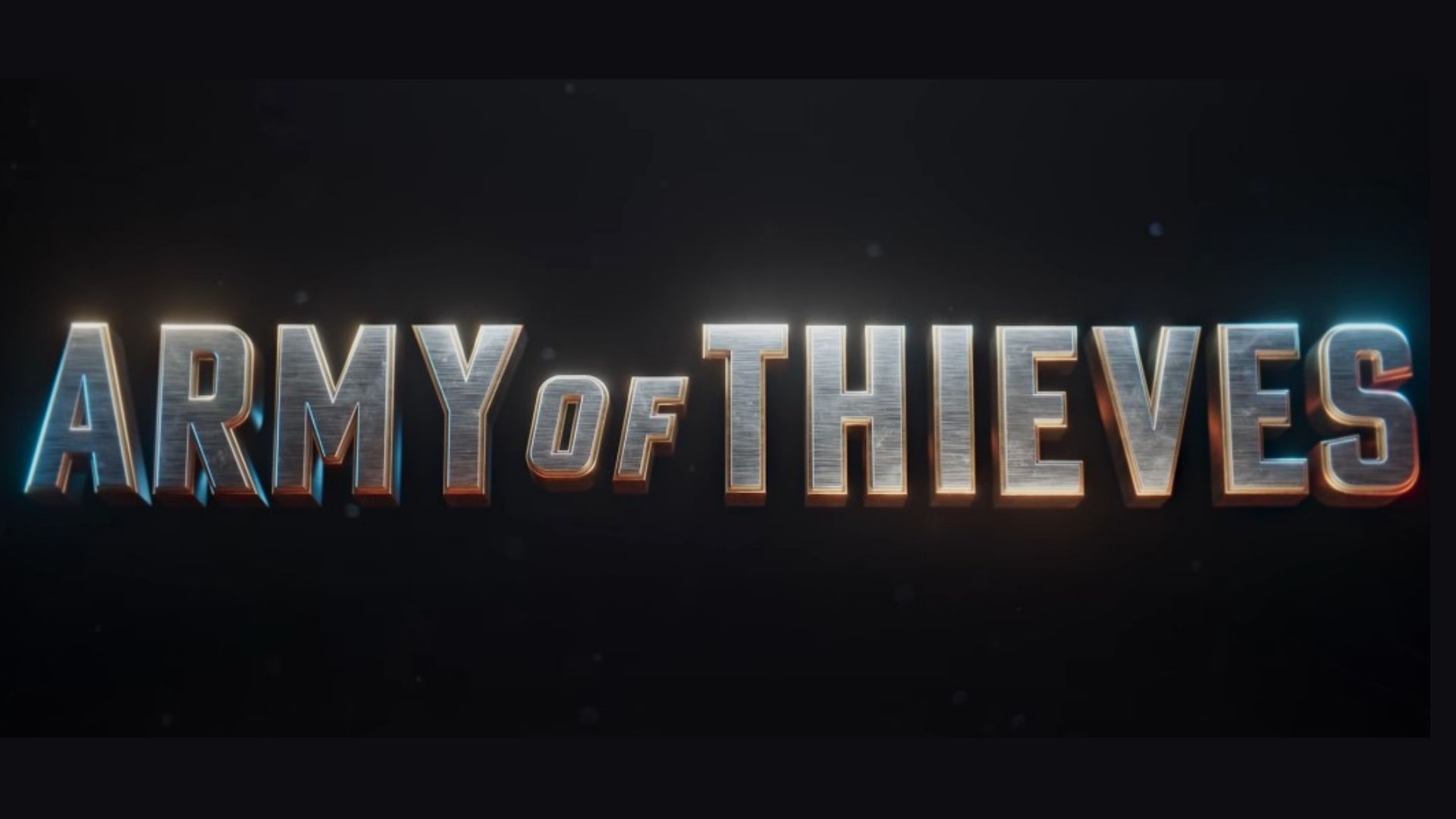 Army of Thieves: release date, cast, trailer and plot
The premiere date for the new drama series Army of Thieves has been set.
The two-hour-and-eight-minute video will be released on Netflix in October end 2021.
When will Army of Thieves be released?
Army of Thieves will be available for streaming on Netflix on October 29th, 2021.
Who is in the cast of Army of Thieves?
Nathalie Emmanuel, who plays Gwendoline in Army of Thieves, is a British actor. Emmanuel began her career in the theatre, when she appeared in The Lion King.
Ruby O, who portrays Korina, the expert hacker, and British comedian Guz Khan, who plays Rolph, the getaway driver, co-star with her in this film. Stuart Martin also appears in this cast as Brad Cage, the "real-life action hero."
What is the storey of Army of Thieves?
The Army of Thieves, as the name suggests, is a collection of people that use their high-level abilities, such as hacking and getaway driving, to participate in unlawful activity, specifically heisting. The upcoming film is described as an American-German heist romantic comedy film full of action and intrigue.
Army of Thieves is the precursor to Army of The Dead (2021), as well as the planned prequel to the Army of the Dead film trilogy.
Is a trailer for Army of Thieves available?
The Army Thieves trailer is now available to see on Netflix or YouTube. It's a suspenseful trailer that promises plenty of action, romance, comedy, and, of course, heisting. It alludes to Gwendoline's blossoming romance with a newbie to the squad, Ludwig. It appears to be one to look forward to.