Newcastle 2-3 Tottenham, Newcastle new era started with a defeat in a strange game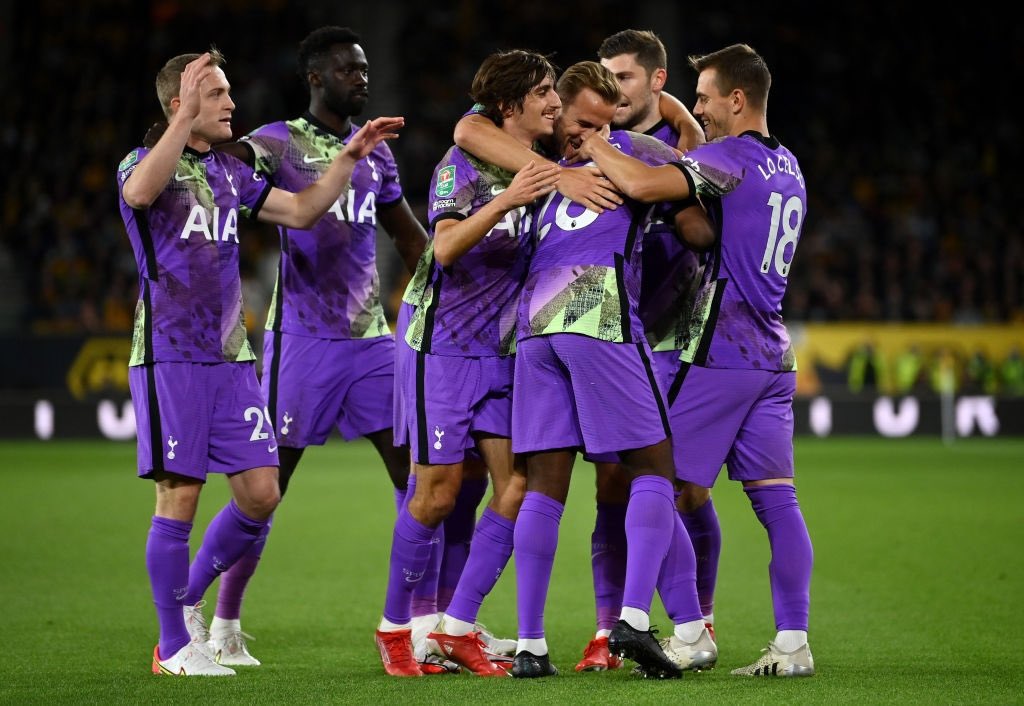 Newcastle 2-3 Tottenham, Newcastle new era started with a defeat in a strange game
The start of Newcastle's contentious new Saudi Arabian-led era, as well as the sight of Tottenham's Harry Kane scoring a really nice goal, faded into insignificance as half-time approached.
Nuno Esprito Santo's side was preparing to take a corner when a spectator collapsed in the East Stand, and images of Sergio Reguilón and Eric Dier abandoning their positions to alert the referee to the emergency unfolding behind them will be the lasting memory of a strange, unsettling afternoon on Gallowgate.
Dier rushed to the technical section, where he demanded a defibrillator, and his quick thinking is commendable. The urgency of the issue became clear as Newcastle's club doctor, Paul Catterson, sprinted across the pitch with the needed equipment, eclipsing the previous, almost euphoric, euphoria as home fans welcomed the club's outrageously wealthy new Saudi owners.
Andre Marriner led the players off the pitch for 20 minutes while the spectator received emergency attention. The game was restarted after it was learned that the fan was stable and on his way to the adjacent Royal Victoria Infirmary, where he was recovering on Sunday night. However, the former delight and hope of the day had evaporated.
The governor of Newcastle's majority owners, Yasir Al-Rumayyan, had flown in from Riyadh for the occasion. He was visibly moved as practically the whole stadium turned to the directors' box and gave him a standing ovation minutes before kick-off. The atmosphere was so electrifying that it may have generated enough energy to maintain the lights on all winter in northeast England.
Callum Wilson stole in front of Cristian Romero in the second minute and headed Newcastle into the lead, capping a gorgeously flowing move that included a clever, short pass from Allan Saint-Maximin to the overlapping Javier Manquillo as Nuno adopted the expression of a man fearing yet another painful post-match inquest.
Newcastle announce that the fan who needed medical treatment during their game against Tottenham is stable and responsive in the hospital pic.twitter.com/kKutSX62eH

— B/R Football (@brfootball) October 17, 2021
Spurs appeared to be a good half yard off the pace at that time, and they appeared to be on the verge of getting carried away by a tidal wave of black and white emotion. Steve Bruce may have fantasized that this might not be his final match in command after all, with the excitement apparent whenever Saint-Maximin touched the ball and his colleagues passing and moving across the breadth of the pitch in a manner rarely seen in recent months.
Then reality stepped in. This Newcastle XI isn't good enough to maintain slickly zipping passes down the field for 45 minutes, let alone 90, and they did lose concentration at one point. It was enough to provide an unmarked Tanguy Ndombele the space and time he needed to collect Reguilón's delivery and fire a beautiful shot beyond Karl Darlow.
Kane then recalled that form is only fleeting, however, class is eternal. When England's center-forward Pierre-Emile Hjbjerg unleashed a through the pass, he checked his stride just enough to stay onside before flicking the ball beyond Darlow. Despite the fact that Kane's goal, which was his first in the Premier League this season, was initially disallowed due to a minor offside, it was rightfully reinstated after a VAR review.
Where Al-Rumayyan and his co-director Amanda Staveley had been bouncing with excitement earlier, they now stared at the ground, deadpan. After Reguilón, Dier, and the others alerted them to the medical situation, they were visibly concerned, and an unnerving pause occurred.
The ground seemed eerily silent once it was over and a wave of applause for the doctors had faded. Nobody seemed to know how to react, or even if they still wanted to watch the game.
Spurs had near-total control as Newcastle struggled to regain their footing, as evidenced by a quick-footed Lucas Moura who caught Isaac Hayden off guard before finding Kane waiting in the penalty area. Kane made a selfless pass across the six-yard box for Son Heung-min to divert the ball beyond Darlow.
Some two-goal cushions are more comfortable than others, and Tottenham was aware of Saint-shoulder-dropping Maximin's ability to change the narrative despite their sudden, initially improbable dominance and monopolization of possession.
Even Saint-Maximin, though, cannot win games on his own, and as the clock crept down, chants of "We want Bruce out" rang throughout the field. By the time second-half substitute Jonjo Shelvey was sent off for a second yellow card offense – a ludicrously ill-disciplined and self-destructive trip on Reguilón 20 yards out – Bruce, who was "celebrating" his 1,000th game in charge, must have wished Newcastle's owners had sacked him last week as planned.
Dier's late own goal, a hilarious header of Jacob Murphy's free-kick past a shocked Hugo Lloris, was no comfort; Newcastle made Spurs look far better than they are and, without a win all season, appear to be in serious trouble. AlRumayyan must make some major judgments.
Karim Benzema Gets 1-Year Suspended Sentence Over Sex Tape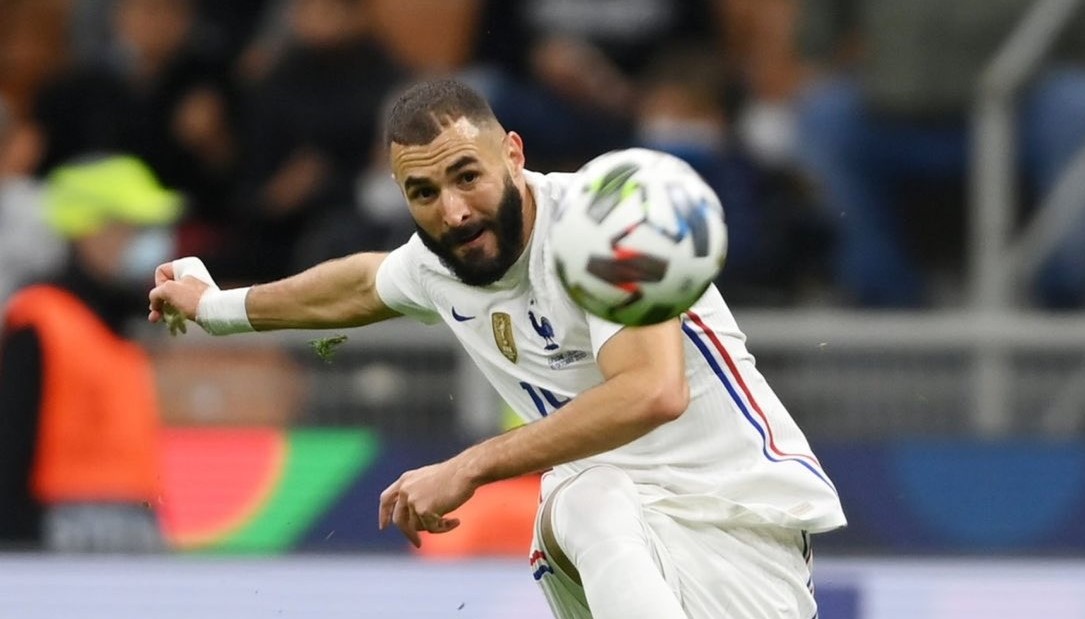 Karim Benzema Gets 1-Year Suspended Sentence Over Sex Tape
Karim Benzema, a striker for Real Madrid, was found guilty of plotting to use a sex film to blackmail a fellow French footballer. A judge sentenced Benzema to a year in prison with no possibility of parole and fined him €75,000 (£63,000; $84,000).
Last month, Benzema, 33, was one of five people charged with attempting to extort Frenchman Mathieu Valbuena. The controversy shook the French football community, and both players were dropped from the national squad.
The two footballers were at a French training camp in June 2015 when the incident occurred. Prosecutors claim that at the camp, Benzema placed pressure on Valbuena to pay up the blackmailers with whom he had arranged to act as an intermediary.
Benzema has consistently disputed the charges, claiming that all he wanted to do was assist Valbuena in getting rid of the compromising video. The midfielder has subsequently returned to France and is scheduled to start for Real Madrid in their Champions League match against FC Sheriff Tiraspol on Wednesday night.
Benzema and Valbuena, who plays for the Greek club Olympiakos, were not present in court in Versailles for the ruling.
Manchester United sack Ole Gunnar Solskjaer with Zinedine Zidane favorite to replace club legend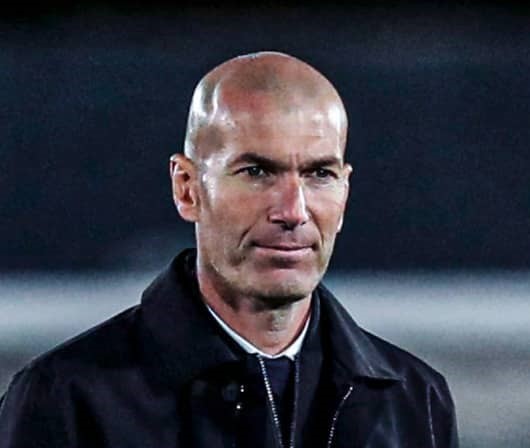 Manchester United sack Ole Gunnar Solskjaer with Zinedine Zidane favorite to replace club legend
After a devastating 4-1, Premier League loss to Watford, Manchester United terminated Ole Gunnar Solskjaer. Former Real Madrid coach Zinedine Zidane is the favourite to succeed Solskjaer, according to Red Devils executives.
The Norwegian has been under fire for the majority of the season, and his time at Old Trafford has finally come to an end after a record of just one win in their last seven league games.
After humbling losses to Liverpool and Man City, those in authority were left with no options after a heartbreaking setback at Vicarage Road.
Solskjaer's term as manager of the club comes to an end only one month shy of three years. Manchester United has announced that Ole Gunnar Solskjaer has stepped down as manager, according to a statement from the club.
He was parachuted in to replace Jose Mourinho in 2018. He was a club legend during his playing days, where he helped the club win six Premier League titles and a Champions League.
Initially, in charge as a caretaker manager, United's form improved considerably, and he was rewarded with a permanent appointment after a spectacular Champions League second leg triumph against Paris Saint-Germain in March 2019.
Following a third-place finish in his first full season, they finished second behind Man City last season, despite a topsy-turvy season in which they were beaten 6-1 by Tottenham Hotspur at Old Trafford but also beat Southampton 9-0.
After a 1-1 draw with Villarreal, Solskjaer's side had a wonderful chance to win the Europa League at the conclusion of 2020/21, but they lost on penalties.
Despite the return of Cristiano Ronaldo and the additions of Raphael Varane and Jadon Sancho this season, Solskjaer has been unable to inspire his team to play consistently.
The wobble began with a Champions League loss to Young Boys, and the Norwegian seemed powerless to stop the wheels from slipping off as listless performances came thick and fast.
A stunning loss to Aston Villa, a dreadful draw with Everton, and a rollercoaster 4-2 loss to Leicester put him on the brink of relegation.
A 5-0 loss to Liverpool added to the strain until a 3-0 win over Spurs provided some relief, but a stalemate with Atalanta, a loss to Man City, and eventually an embarrassing humiliation by Watford saw the season end.
United's season is still salvageable, despite being six points outside the top four, but their new manager will have a lot of work to do to get the club back in shape.
Former Real Madrid manager Zinedine Zidane is the clear favourite to take over at Old Trafford, with Brendan Rodgers, Mauricio Pochettino, and Erik ten Hag also in the running.
We weigh in on the advantages and disadvantages of each of the leading prospects to succeed Solskjaer at United. Real Madrid's three consecutive Champions League victories, as well as two league titles, make for a dazzling CV for any prospective employer to consider.
United are still a long way from winning the Champions League, but a big name like Zidane would definitely instil hope that glory days are on the way.
Zidane and Cristiano Ronaldo had a terrific relationship at the Bernabeu, and the manager would be seen pinging in crosses for his talisman to convert in training, demonstrating that he hadn't lost any of his own class.
He also knows Raphael Varane from his stint at Real and has tried multiple times to lure Paul Pogba to the club. United's present roster would appeal to him, and he may not need to make any costly acquisitions.
As a result, players admire Zidane's brilliance and respond to his tactics. Despite the presence of many egos, he surely produced good chemistry in the Real Madrid dressing room.
Colorado Rapids eliminated Los Angeles FC from the playoffs with a 5-2 victory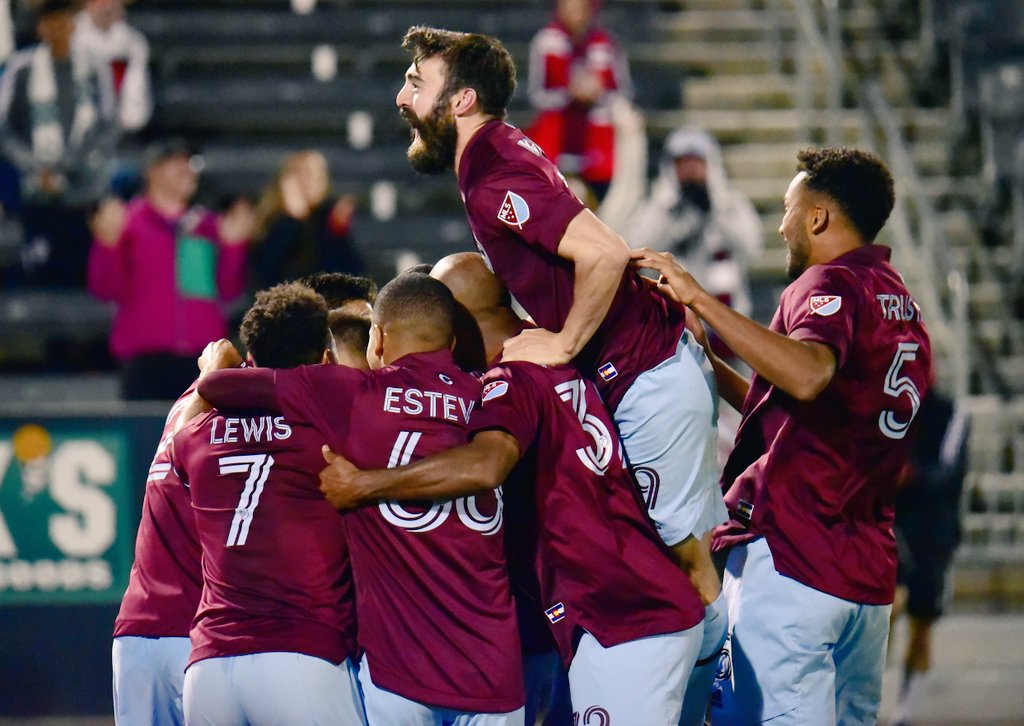 Colorado Rapids eliminated Los Angeles FC from the playoffs with a 5-2 victory
The Colorado Rapids eliminated Los Angeles FC from the playoffs with a 5-2 victory on Sunday night, moving into first place in the Western Conference. Jonathan Lewis scored two goals.
In the 53rd minute, Lewis scored his second goal after Diego Rubio stole the ball deep in LA territory.
Colorado (17-7-10) also had goals from Collen Warner, Cole Bassett, and Dominique Badji, who secured a first-round bye by a point after Seattle and Vancouver drew 1-1. The Rapids had their first five-goal game of the season.
Los Angeles (12-13-9) needed Vancouver to lose to make the playoffs, so Cristian Arango and Brian Rodriguez scored second-half goals.
In a thrilling and goal-filled Decision Day match at Dick's Sporting Goods Park, the Colorado Rapids claimed the Western Conference's top seed in the Audi 2021 MLS Cup Playoffs and a berth in the 2022 Concacaf Champions League, defeating LAFC 5-2. LAFC has been ruled out of contention for the playoffs.
The Rapids secured home-field advantage in the West and their first CCL involvement since 2018, thanks to a tie between the Seattle Sounders and the Vancouver Whitecaps, as well as a draw between Sporting Kansas City and Real Salt Lake.
Jonathan Lewis made a wonderful touch past Jamar Blackman on a Kellyn Acosta cross in the 18th minute to give Colorado the lead. In the 26th minute, LAFC, who needed a win and some help to earn their own postseason berth, saw a huge opportunity to equalize go begging when Cristian Arango had an open net but shot it off the post. At the half-hour mark, Bob Bradley would introduce Carlos Vela into the game in an attempt to rekindle the offensive.
A Collen Warner shot inside the box was deflected into the net by Blackman just minutes later, doubling the Rapids' lead.
Lewis scored again early in the second half to complete his hat trick and make it 3-0, but Arango shook off his earlier error by scoring past William Yarbrough to narrow the deficit to 3-1. However, the Rapids recovered their three-goal lead fewer than 10 minutes later when Cole Bassett created space for himself outside the box to knock in a banger.
With fewer than 20 minutes to go, LAFC kept themselves in the game when Brian Rodriguez's shot bounced off Steven Beitashour and past Yarbrough to make it a 4-2 game. Dominique Badji, on the other hand, made it 5-2 barely minutes after entering the game.
That was the final margin as the Rapids clinched top place in the Western Conference, as well as a chance to host the MLS Cup if the New England Revolution fail to advance to the final.