New Zealand says coronavirus 'eliminated' and life can resume without restrictions from midnight Monday
WELLINGTON: While the whole world is following the social distancing norms New Zealand is set to lift all the restrictions resume public & private events, retail, hospitality industries, and public transport.
"While the job is not done, there is no denying this is a milestone … Thank you, New Zealand," Ardern said to reporters.
"We are confident we have eliminated the transmission of the virus in New Zealand for now, but elimination is not a point in time, it is a sustained effort."
"Today, 75 days later, we are ready," Ardern said in a news conference, announcing the NZ government will now drop social distancing restrictions and move to a level 1 national alert from Level 2 from midnight on Monday.
While the border controls shall still remain and people coming from other countries would be tested. 
According to the health ministry,  NZ has reported, 1.154 infections and 22 deaths from the coronavirus since the virus arrived in late February.  
Arden has seen phenomenal popularity across the world and won praises for handling the coronavirus pandemic in New Zealand. NZ has not only contained but eliminated the virus completely from the country. 
Ardern said she did a "little dance" when she was told there were no more active COVID-19 cases in New Zealand, surprising her two-year-old daughter, Neve.
"She was caught a little by surprise and she joined it having absolutely no idea why I was dancing around the lounge. She enjoyed it nevertheless," Ardern said.
According to Reuters, the recent opinion polls in the country suggest she is going to win a second term in office in September elections. 

Social distancing circles dot San Francisco's Dolores Park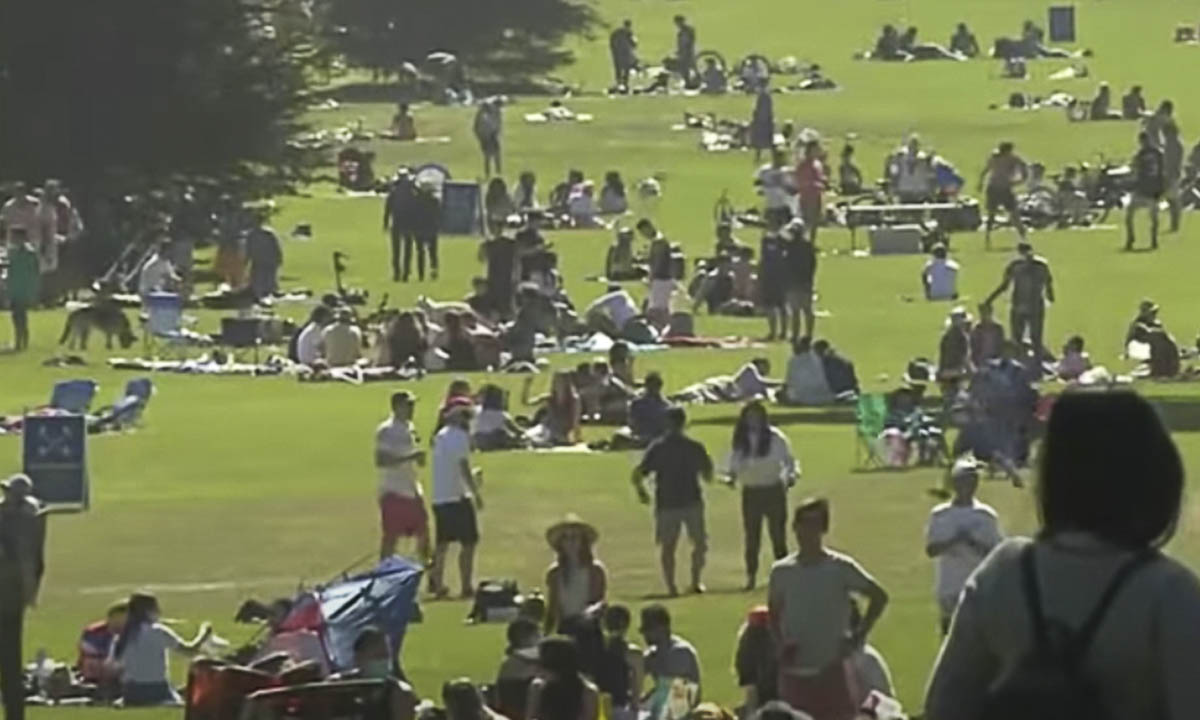 SAN FRANCISCO – Bay Area residents came out during the first half of the warm Memorial Day weekend.
San Francisco's Dolores Park has got a new look to help with social distancing during the time of COVID-19 crisis.
Mayor London Breed urged residents to avoid temptation to pack local parks. Hopefully, it is followed.

The Parks and Recreation Department have been painted white chalk circles throughout the park in the Mission District. Each circle is about six-feet wide.
Those circles will help people keep a safe distance away, for social distancing, as they enjoy the outdoors.
The park has become so popular that at one time, Mayor London Breed said she'd consider shutting it down if people don't keep their distance. 
Some visitors say they went out specifically for the circles, because they knew they'd be social distancing.

New Studies Find Birds Are Eating Hundreds of Plastic Bits Daily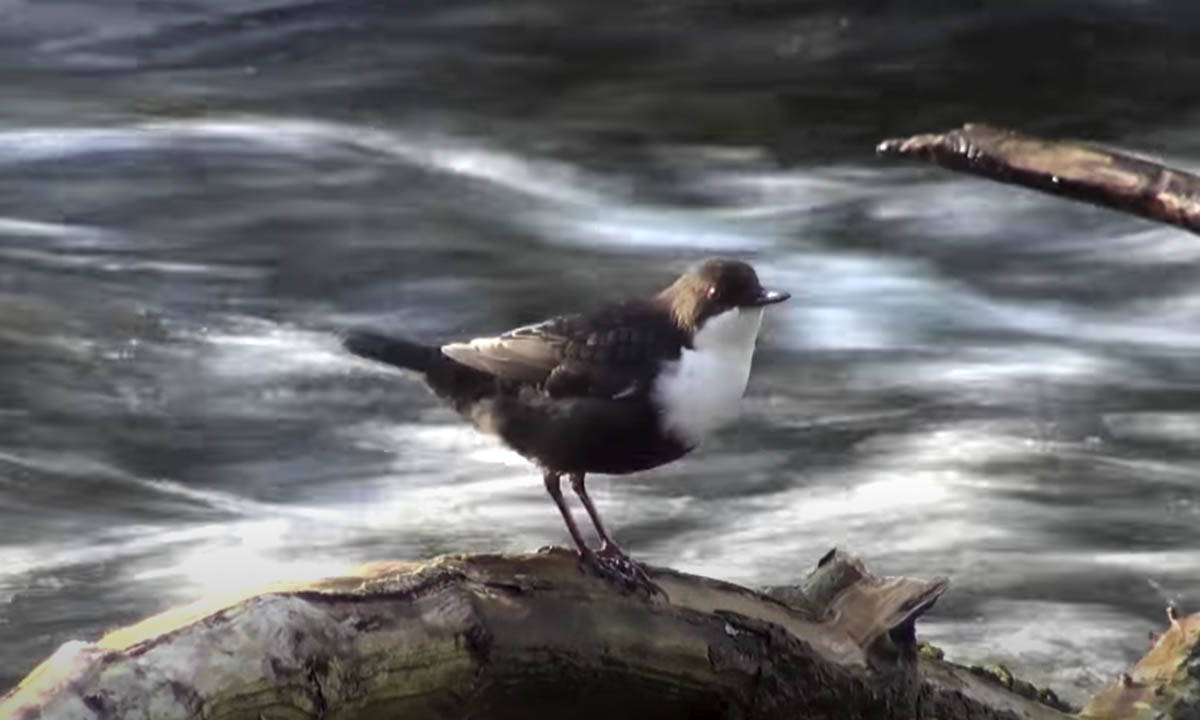 A new study by researchers at Cardiff University finds that it's not just the animals on land and sea that are eating plastic. Birds are found to be eating hundreds of plastic debris each day through the food they eat near the river banks.
Scientists believe this is a clear indication that plastic pollutants in rivers have found their way into the wildlife and moving up the food chain rapidly.
Polypropylene, polyester, and nylon are known to pollute rivers.
Researchers at Cardiff University looked at plastic pollutants found in a bird known as a dipper, a bird that dives into rivers in search of underwater insects.
"These iconic birds, the dippers, are ingesting hundreds of pieces of plastic every day," said Prof Steve Ormerod of Cardiff University's Water Research Institute to the BBC. "They're also feeding this material to their chicks."
According to previous research, half of the insects that live in the rivers of South Wales contain microplastic fragments.
"The fact that so many river insects are contaminated makes it inevitable that fish, birds, and other predators will pick up these polluted prey – but this is the first time that this type of transfer through food webs has been shown clearly in free-living river animals," said co-researcher Dr. Joseph D'Souza. one of the study's researchers, to the BBC.
"In almost 40 years of researching rivers and dippers, I never imagined that one day our work would reveal these spectacular birds to be at risk from the ingestion of plastics — a measure of how this pollution problem has crept up on us," said Ormerod, as iNews in the UK reported.
Recently, another study published in the journal Environmental Pollution found that birds of prey in Florida swallow tiny bits of plastic debris at a rate of hundreds a day, particularly microplastic fragments made of polyester, polypropylene, and nylon, as Sustainability Times reported.
Researchers examined dozens of birds of prey, including hawks, ospreys, and owls from the Audubon Center for Birds of Prey in Florida.
According to the study, out of the 63 birds examined, that represent 8 different species, all of them were found to have microplastics in their GI tract.
"Birds of prey are top predators in the ecosystem and by changing the population or health status of the top predator, it completely alters all of the animals, organisms, and habitats below them on the food web," said Julia Carlin, the study's lead author, in a University of Central Florida press release.
Related Articles Around the Web
Something Fishy: Toxic Plastic Pollution Is Traveling Up the Food Chain
UCF Study Finds Microplastics in Florida's Birds of Prey for 1st Time