NBA: San Antonio Spurs vs Denver Nuggets Prediction, and Match Preview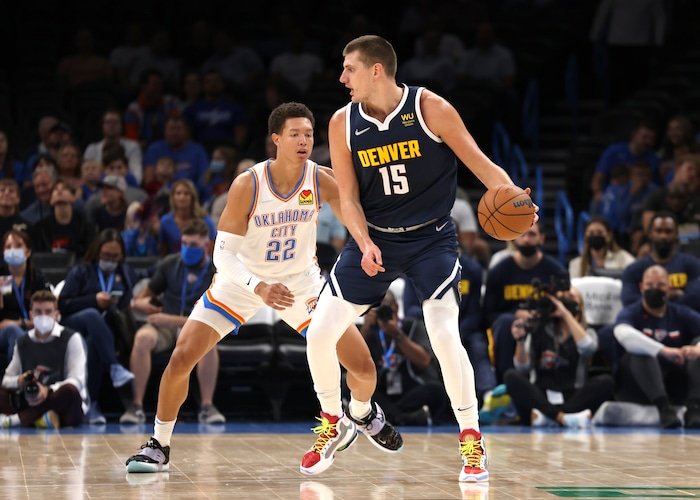 NBA: San Antonio Spurs vs Denver Nuggets Prediction, and Match Preview
The San Antonio Spurs will face the Denver Nuggets at Ball Arena in Colorado on Friday. Both clubs are coming off victories in their season openers and will be hoping to continue their winning streaks against each other.
Match Details
Fixture – San Antonio Spurs vs Denver Nuggets | NBA Season 2021-22
Date & Time – Friday, October 22nd, 2021; 9:00 PM ET (Saturday, October 23rd, 6:30 AM IST)
Venue – Ball Arena, Denver, CO
San Antonio Spurs Preview
After a balanced scoring approach, the San Antonio Spurs crushed the rebuilding Orlando Magic in their season opener. Under Gregg Popovich, the team is now 23-2 in season openers.
The Spurs recorded 32 assists and 49 made field goals, with everyone getting a touch of the ball, thanks to a classic Popovich method. They forced 16 turnovers while only giving up 8 of their own.
Each of the five starters scored in the double digits. Lonnie Walker IV and Devin Vassell, who led all players inbox +/- with +26 and +24, respectively, for the San Antonio Spurs, put up remarkable numbers.
Jakob Poeltl had a great night with 12 points, 13 rebounds, and 7 assists. Walker IV had 17 points, Keldon Johnson scored 15, Derrick White dropped 16, and Doug McDermott had 12. Vassell led all the scorers with 19 points in 25 minutes off the bench.
that @Yvngdevo energy 🗣 pic.twitter.com/ajnBRyc25t

— San Antonio Spurs (@spurs) October 21, 2021
San Antonio Spurs Preview
G – Dejounte Murray | G – Derrick White | F – Doug McDermott | F – Keldon Johnson | C – Jakob Poeltl
Denver Nuggets Preview
Nikola Jokic proved to the league last season that he can lead the Denver Nuggets to victory even without Jamal Murray. During his team's season-opening game against the Phoenix Suns, he continued to demonstrate that.
Following Murray's injury in April 2021, Jokic led the club to a 16-6 record. In the first round of the 2021 NBA playoffs, he led them past a healthy Portland Trail Blazers club.
In their most recent game, the Denver Nuggets defeated the Phoenix Suns 110-98, with Michael Porter Jr. scoring 15 points on 6-10 shooting, 6 rebounds, and 5 assists. Will Barton got the same number of rebounds and assists as MPJ, but he scored 20 points on 8-14 field goal shooting.
The Joker, Porter Jr., Barton, and Aaron Gordon have built amazing chemistry, and the return of Jamal Murray will make the Denver Nuggets a dangerous Western Conference club.
Furthermore, Nah'Shon "Bones" Hyland is a bright youngster who has so far wowed with his efforts. The Nuggets' signing of Jeff Green was also a great offseason decision.
Denver Nuggets Predicted Lineup
G – Monte Morris | G – Will Barton | F – Michael Porter Jr. | F – Aaron Gordon | C – Nikola Jokic
Prediction for the Spurs vs. Nuggets game
The San Antonio Spurs displayed terrific synergy and balanced scoring in their previous game, but facing the reigning MVP and the Denver Nuggets may be too much for them.
The Nuggets are coming off a win against the Phoenix Suns, last season's finalists, and this is their home opener. As a result, they have a better chance of beating the San Antonio Spurs on Friday.
Warriors thrash the Knicks, with Steph Curry setting a new record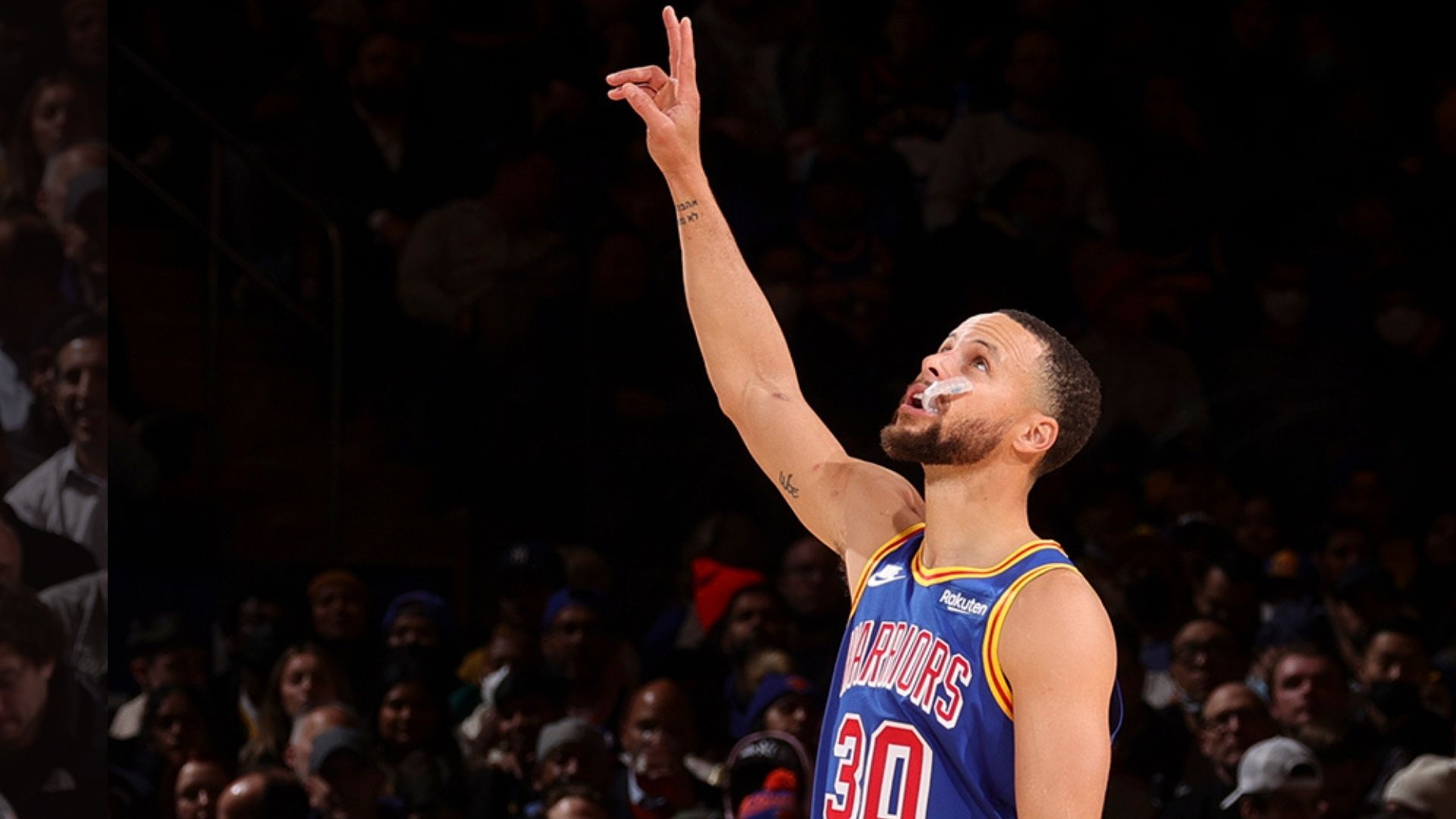 Warriors thrash the Knicks, with Steph Curry setting a new record
The story leading up to Tuesday's game between the Golden State Warriors and the New York Knicks was Steph Curry's quest to pass Ray Allen as the NBA's all-time leading scorer in three-pointers made.
In about five minutes, the MVP favourite made history.
Contrary to popular belief, Steve Kerr told the truth during a halftime interview with TNT. When asked what he hoped the game would be remembered for, Curry said "a win."
The message was clear: Curry may have stopped a game, raised a road crowd, and even shed a few tears, but the Warriors still have a higher purpose. It's game on and championship time.
So they set out to destroy New York.
From the start, the Dubs were in trouble. Aside from being stranded in Indiana owing to mechanical issues with their jet, the Warriors had played the night before. The Warriors couldn't fly to New York until Tuesday morning, which brought back memories of high school.
Despite Curry's historical significance, the game started slowly. Despite scoring only 24 points in the first quarter and 23 in the second, the Dubs led by just one point at halftime.
And, as you know, the third quarter came. It wasn't a great quarter, but Golden State held New York to only 16 points. Their offence struggled early on, but a late burst in the quarter gave them a seven-point advantage going into the fourth.
Then they sailed home. Both teams found their scoring in the fourth, but the Dubs held on to win 105-96.
Despite the win, Curry had another mediocre night, scoring 22 points on 8-19 shooting and 5-14 from three. Draymond Green had 8 points, 11 rebounds, 7 assists, and 4 blocks, and Nemanja Bjelica was 5-for-5 (including 4-for-4 from long range).
The Warriors advanced to 23-5 and will now get two rest days and a short flight before facing the Boston Celtics on Friday night.
NBA: Atlanta Hawks vs Minnesota Timberwolves Prediction & Match Preview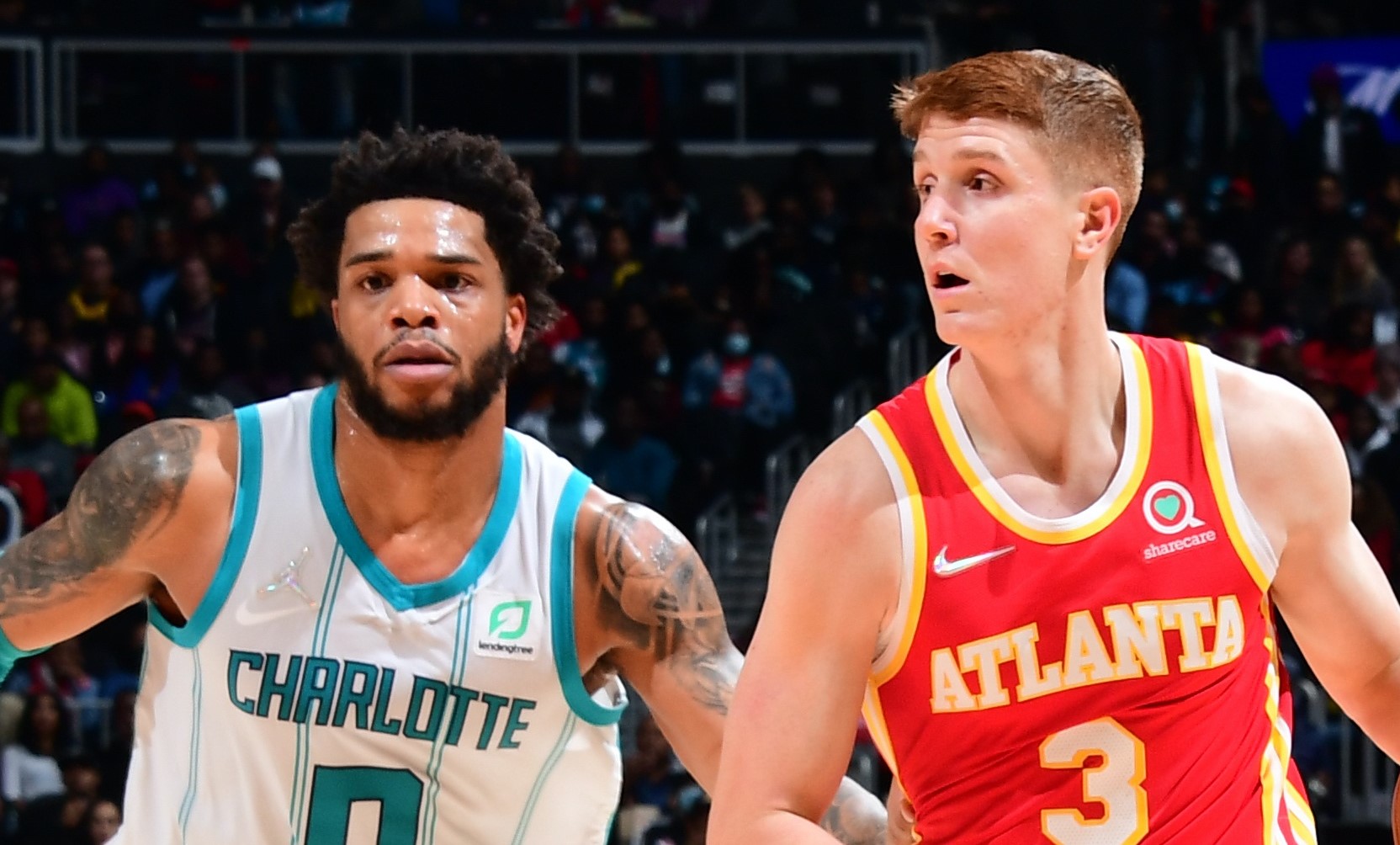 NBA: Atlanta Hawks vs Minnesota Timberwolves Prediction & Match Preview
The Atlanta Hawks and Minnesota Timberwolves will face off at the Target Center in Minneapolis, Minnesota, on Monday for the first time this season. Atlanta will be playing the second game of a back-to-back, while Minnesota will be fresh off a couple of days off.
Coach Nate McMillan's club will look to snap a two-game losing streak against the Minnesota Timberwolves on Saturday. The Atlanta Hawks lost a close game against the undermanned Charlotte Hornets after losing by two points to the Philadelphia 76ers.
The Minnesota Timberwolves, like the Atlanta Hawks, are on a two-game losing streak. They lost to the Washington Wizards and the Brooklyn Nets in a row. The Timberwolves came close to defeating the Nets despite the absence of Karl-Anthony Towns, Patrick Beverly, and Jaden McDaniels. In the final seconds of the game, though, Kevin Durant's end-game poise and scoring skill were simply too much to overcome.
This season, Minnesota's young core is starting to gel. On offensively, they've been precise, and on defence, they've been unforgiving. Just two weeks ago, the Timberwolves appeared to be in a tailspin before turning things around with their newfound defensive identity. Against the Atlanta Hawks, who rank second in offensive rating, they'll need that defence to be on point.
Match Details
Fixture: Atlanta Hawks vs Minnesota Timberwolves | 2021-22 NBA season
Date & Time: Monday, December 6th; 8:00 PM ET (Tuesday, December 7th; 6:30 AM IST)
Venue: Target Center, Minneapolis, MN
Atlanta Hawks Preview
Despite the absence of De'Andre Hunter, Cam Reddish, and Bogdan Bogdanovic, the Atlanta Hawks' offence appears to be unaffected by their ailments. Playing through Trae Young, they've been virtually brilliant.
Young and Clint Capela continue to be the NBA's standard screen-and-roll duo. This season, Kevin Huerter has been a revelation on the perimeter.
The Atlanta Hawks' defence, on the other hand, has lost their games this season. Their dazzling offensive was the driving force behind their season-high seven-game winning streak. They've been pummeling opponents with their high-octane offence, but the defence has stymied them. Opponents who execute effectively down the stretch have repeatedly exposed their shaky defence.
The Atlanta Hawks will be even more difficult to beat if their defence catches up to their offence.
a whole lot of heart on our squad 🐺 pic.twitter.com/aWqcs9tos4

— Minnesota Timberwolves (@Timberwolves) December 4, 2021
Atlanta Hawks Predicted Lineup
G – Tre Young | G – Timothe Luwawu-Cabarrot | F – Kevin Huerter | F – John Collins | C – Clint Capela
Minnesota Timberwolves Preview
The Minnesota Timberwolves must realise right now that they can only go as far as their defence will allow them to go. Early in the season, they were one of the top defensive teams in the league, but they quickly reverted to their old ways. The outcome was a streak of losses that cast doubt on the team's ability to remain relevant.
With their identity restored, they've looked like the energised and talented group that wreaked havoc before the season began. Without Karl-Anthony Towns, their defensive identity was most visible in their tight loss to the Brooklyn Nets. Before losing, they gave Kevin Durant, James Harden, and the Nets everything they could handle.
The defence of the Minnesota Timberwolves will be put to the test once again as they face the brilliant Atlanta Hawks attack. D'Angelo Russell, Patrick Beverly, and Karl-Anthony Towns are all classified as questionable. The Timberwolves defence will be put to the test if they do not play.
Minnesota Timberwolves Predicted Lineup
G – D'Angelo Russell | G – Malik Beasley | F – Anthony Edwards | F – Jarred Vanderbilt | C – Karl-Anthony Towns
Hawks vs Timberwolves Match Prediction
The outcome of the Atlanta Hawks' game against the Minnesota Timberwolves is highly dependent on personnel availability. If Trae Young and Karl-Anthony Towns aren't available, Anthony Edwards and the Timberwolves' oppressive defence will certainly win the game. If Young does not suit up, the Hawks will not be their normal dazzling selves on offence.
NBA: Milwaukee Bucks vs Toronto Raptors Prediction & Match Preview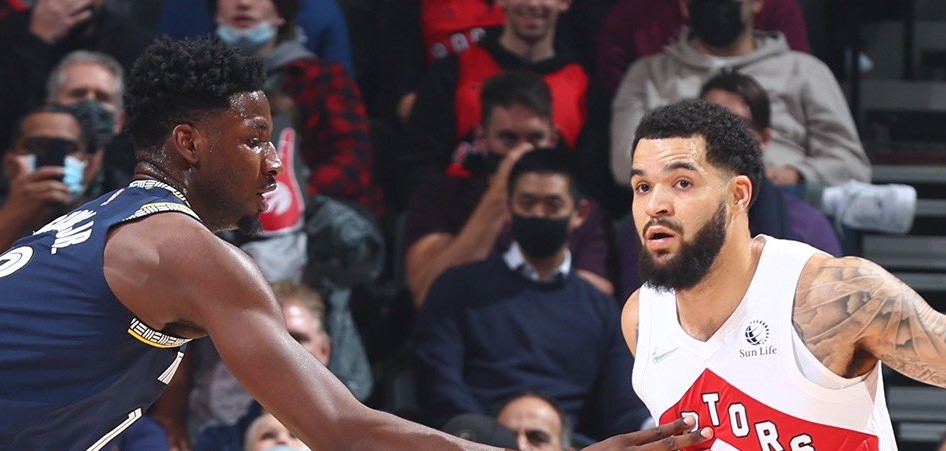 NBA: Milwaukee Bucks vs Toronto Raptors Prediction & Match Preview
On December 2nd, the Toronto Raptors will play the Milwaukee Bucks at Scotiabank Arena. The Milwaukee Bucks are coming off a 127-125 win against the Charlotte Hornets in their previous game. On the other hand, the Toronto Raptors are coming off a 91-98 loss to the Memphis Grizzlies. They are now 9-13 on the season as a result of this loss.
Match Details
Fixture – Milwaukee Bucks vs Toronto Raptors | 2021-22 NBA Season
Date & Time – Thursday, December 2nd, 2021; 7:30 PM ET (Friday, December 3rd, 2021; 6:00 AM IST)
Venue – Scotiabank Arena, Toronto, ON
Milwaukee Bucks Preview
The Milwaukee Bucks are coming off of a nail-biting victory over the Charlotte Hornets. Giannis Antetokounmpo had a fantastic game, and the Bucks leaned on him to shoot the game-winning shot with two seconds left on the clock.
Pascal Siakam's last 5 games:

19.8 PPG
7.6 RPG
2.8 APG
49% FG
42% 3P
75% FT

Slowly coming back to form 👀 pic.twitter.com/w9feF5odwl

— txbii ❄️ (@TorontoDame) November 29, 2021
The Milwaukee Bucks have finally gotten back on track, improving to 14-8 on the season. After a poor start to the season, the Bucks are slowly moving up the Eastern Conference table, tied for third place with the Chicago Bulls.
Since their championship run, the Milwaukee Bucks have had a series of injuries to their players. The Bucks have promoted Bobby Portis to the starting rotation in place of Brook Lopez, who is out for an extended period of time. They've also signed DeMarcus Cousins to their squad as a center-depth player.
Milwaukee Bucks Predicted Lineup
G – Jrue Holiday | G – Grayson Allen | F – Khris Middleton | F – Giannis Antetokounmpo | C – Bobby Portis
Toronto Raptors Preview
The Raptors are coming off a loss to the Grizzlies in Memphis. The Raptors have been inconsistent this season, despite the spectacular performances of Pascal Siakam and Scottie Barnes.
The Toronto Raptors have struggled to establish themselves as a competitive team with Siakam as their sole star-caliber player. Overall, they played bad basketball in their last game against the Memphis Grizzlies. With 18 giveaways, the Raptors shot a dismal 25.6 percent from three-point range and were outrebounded 54-44.
The Toronto Raptors will return home on the heels of a three-game losing run, which isn't unusual for them. The Toronto Raptors are now dealing with additional issues as they continue to be without OG Anunoby, who has been out due to injury. The Raptors will try to win their first game of a seven-game homestand, hoping to overcome adversity and return to winning ways.
Toronto Raptors Predicted Lineup
G – Fred VanVleet | G – Gary Trent Jr. | F – Scottie Barnes | F – Pascal Siakam | C – Precious Achiuwa
Match Prediction: Bucks vs. Raptors
In their game against the Toronto Raptors, the Milwaukee Bucks should come out on top. Of course, the Raptors will not only have home-court advantage, but they will also be playing the second night of a back-to-back against the Bucks. They are, however, a team in chaos right now.
Given their present form, the Milwaukee Bucks should be able to pull away with a win in this game.