NBA: Orlando Magic vs Brooklyn Nets Prediction & Match Preview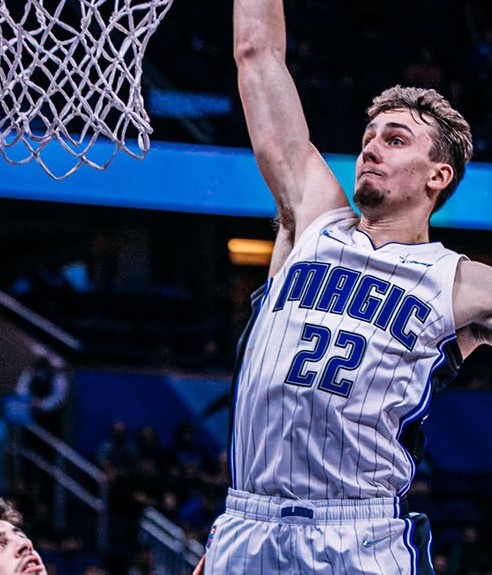 NBA: Orlando Magic vs Brooklyn Nets Prediction & Match Preview
On Friday, November 19th, the Brooklyn Nets will host the Orlando Magic at Barclays Center. The Orlando Magic have just defeated the New York Knicks 104-98. They have now improved to a 4-11 record with their fourth win of the season.
Meanwhile, the Brooklyn Nets are coming off a 109-99 victory over the Cleveland Cavaliers. The Nets are the third seed in the Eastern Conference after improving to 11-5 on the season.
Match Details
Fixture – Orlando Magic vs Brooklyn Nets | 2021-22 NBA Season.
Date & Time – Friday, November 19th, 2021; 7:30 PM ET (Saturday, November 20th, 2021; 6:00 AM IST).
Venue – Barclays Center, Brooklyn, NY.
Orlando Magic Preview
The Orlando Magic won their third straight game against the New York Knicks on Wednesday (November 17), snapping a three-game losing streak in the process.
The game against New York may have been one of the young Magic's best performances. The balanced effort from the starting rotation and bench helped the Magic overcome the seventh-seeded Knicks, with six players scoring in double figures.
Cole Anthony tonight:

15 PTS
10 REB
7 AST

W pic.twitter.com/1ettg2rw3N

— Orlando Magic (@OrlandoMagic) November 18, 2021
The Orlando Magic, on the other hand, are shorthanded. Due to the absence of superstars like Markelle Fultz and Michael Carter-Williams due to injuries, they have been forced to focus on developing their younger players.
The Magic had previously faced the Brooklyn Nets in the 2021-22 season and had lost a rout. They'll be looking to make amends this time around.
Orlando Magic Predicted Lineup
G – Jalen Suggs | G – Cole Anthony | F – Franz Wagner | F – Wendell Carter Jr. | C – Mo Bamba.
Brooklyn Nets Preview
The Brooklyn Nets quickly recovered from their thrashing at the hands of the Golden State Warriors. They defeated the Cleveland Cavaliers with to James Harden and Kevin Durant's combined 50 points. Patty Mills scored 21 points for the Nets, while LaMarcus Aldridge scored 24 for the team.
While the Brooklyn Nets continue to climb the Eastern Conference standings, there are still questions about the health of some of their players. However, Nicolas Claxton is expected to return soon, bringing the Nets' big-man rotation closer to full strength.
Due to the absence of Joe Harris, they have had some troubles with their outside shooting. Despite the fact that Harden has returned to form at this time in the season, Harris' ability to spread the floor will be difficult to duplicate.
The Brooklyn Nets will seek to continue their winning streak over the Cleveland Cavaliers in this game against the Orlando Magic.
Brooklyn Nets Predicted Lineup
G – James Harden | G – Patty Mills | F – Kevin Durant | F – Bruce Brown Jr. | C – Blake Griffin.
Magic vs Nets Match Prediction
In this matchup versus the Orlando Magic, the Brooklyn Nets will come out on top. The Nets are gradually regaining championship form as they continue to win games with home-court advantage on their side.
Furthermore, the Nets' most recent blowout victory over the Magic demonstrated the disparity in ability between the two teams. While the Orlando Magic have the tools to take control of the game, they have a slim chance of defeating the Brooklyn Nets in an offensive fight.
NBA: Milwaukee Bucks vs Toronto Raptors Prediction & Match Preview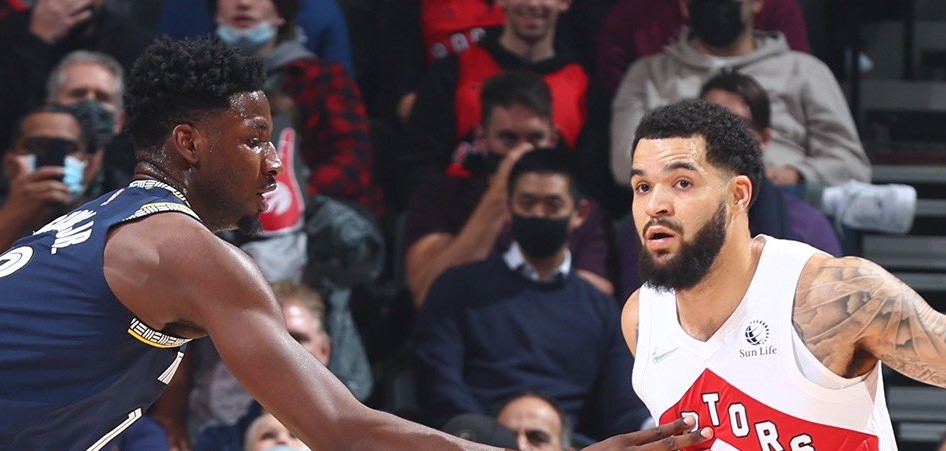 NBA: Milwaukee Bucks vs Toronto Raptors Prediction & Match Preview
On December 2nd, the Toronto Raptors will play the Milwaukee Bucks at Scotiabank Arena. The Milwaukee Bucks are coming off a 127-125 win against the Charlotte Hornets in their previous game. On the other hand, the Toronto Raptors are coming off a 91-98 loss to the Memphis Grizzlies. They are now 9-13 on the season as a result of this loss.
Match Details
Fixture – Milwaukee Bucks vs Toronto Raptors | 2021-22 NBA Season
Date & Time – Thursday, December 2nd, 2021; 7:30 PM ET (Friday, December 3rd, 2021; 6:00 AM IST)
Venue – Scotiabank Arena, Toronto, ON
Milwaukee Bucks Preview
The Milwaukee Bucks are coming off of a nail-biting victory over the Charlotte Hornets. Giannis Antetokounmpo had a fantastic game, and the Bucks leaned on him to shoot the game-winning shot with two seconds left on the clock.
Pascal Siakam's last 5 games:

19.8 PPG
7.6 RPG
2.8 APG
49% FG
42% 3P
75% FT

Slowly coming back to form 👀 pic.twitter.com/w9feF5odwl

— txbii ❄️ (@TorontoDame) November 29, 2021
The Milwaukee Bucks have finally gotten back on track, improving to 14-8 on the season. After a poor start to the season, the Bucks are slowly moving up the Eastern Conference table, tied for third place with the Chicago Bulls.
Since their championship run, the Milwaukee Bucks have had a series of injuries to their players. The Bucks have promoted Bobby Portis to the starting rotation in place of Brook Lopez, who is out for an extended period of time. They've also signed DeMarcus Cousins to their squad as a center-depth player.
Milwaukee Bucks Predicted Lineup
G – Jrue Holiday | G – Grayson Allen | F – Khris Middleton | F – Giannis Antetokounmpo | C – Bobby Portis
Toronto Raptors Preview
The Raptors are coming off a loss to the Grizzlies in Memphis. The Raptors have been inconsistent this season, despite the spectacular performances of Pascal Siakam and Scottie Barnes.
The Toronto Raptors have struggled to establish themselves as a competitive team with Siakam as their sole star-caliber player. Overall, they played bad basketball in their last game against the Memphis Grizzlies. With 18 giveaways, the Raptors shot a dismal 25.6 percent from three-point range and were outrebounded 54-44.
The Toronto Raptors will return home on the heels of a three-game losing run, which isn't unusual for them. The Toronto Raptors are now dealing with additional issues as they continue to be without OG Anunoby, who has been out due to injury. The Raptors will try to win their first game of a seven-game homestand, hoping to overcome adversity and return to winning ways.
Toronto Raptors Predicted Lineup
G – Fred VanVleet | G – Gary Trent Jr. | F – Scottie Barnes | F – Pascal Siakam | C – Precious Achiuwa
Match Prediction: Bucks vs. Raptors
In their game against the Toronto Raptors, the Milwaukee Bucks should come out on top. Of course, the Raptors will not only have home-court advantage, but they will also be playing the second night of a back-to-back against the Bucks. They are, however, a team in chaos right now.
Given their present form, the Milwaukee Bucks should be able to pull away with a win in this game.
NBA: Boston Celtics vs Utah Jazz Prediction & Match Preview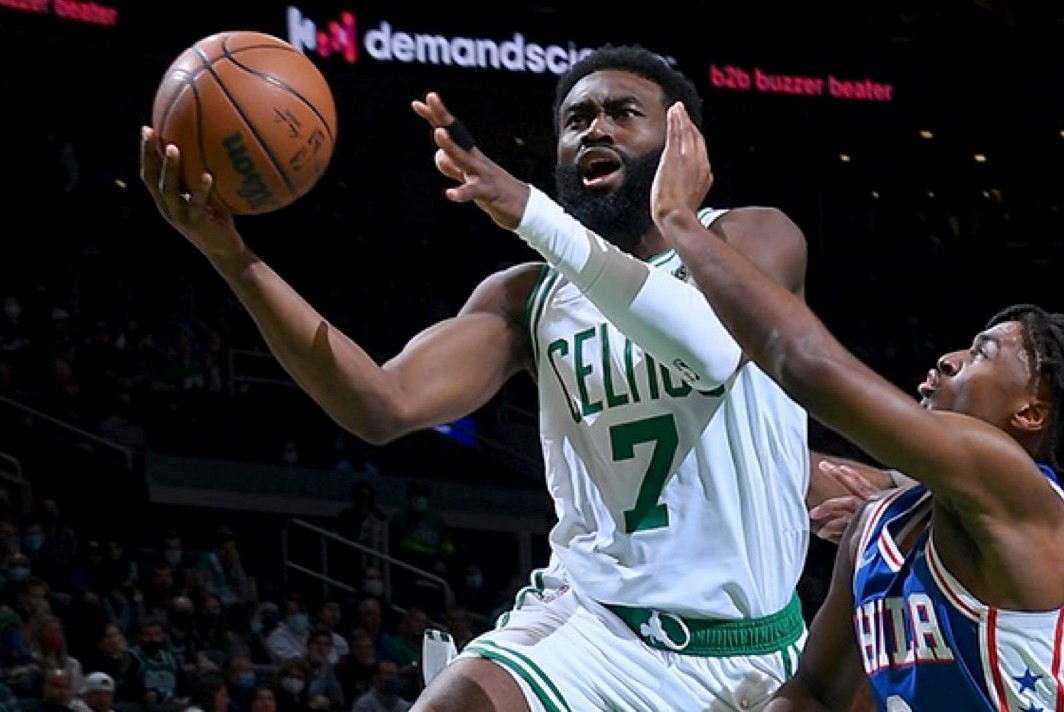 NBA: Boston Celtics vs Utah Jazz Prediction & Match Preview
On Friday, the Vivint Arena will host a thrilling NBA matchup between the Boston Celtics and the Utah Jazz. After a suspenseful game at TD Garden on Wednesday, the Boston Celtics defeated the Philadelphia 76ers.
The Celtics won an interesting game because of Jayson Tatum's 26 points and 16 rebounds. By putting on another strong effort on this road trip to Utah, the team hopes to extend its winning streak to three games.
Meanwhile, the Jazz enters the game with high spirits following their win over the Portland Trail Blazers. Donovan Mitchell came through for the team, scoring 30 points in the game to help the team win.
To add to the Blazers' woes, Rudy Gobert scored 21 points and grabbed 16 rebounds. After a stumbling block in the middle, the Jazz is back on track. They'll be eager to keep putting in strong performances as the season progresses in order to cement their position in the West.
SPOILER ALERT

it was blocked 😏 pic.twitter.com/ZcRN8fHnDT

— Boston Celtics (@celtics) December 2, 2021
Boston Celtics Preview
The Boston Celtics finished the 2021-22 season with a 12-10 record. Coach Ime Udoka was dealing with some major issues, as the team's cohesion appeared to be waning at the start of the season. Things, on the other hand, have begun to improve.
The Celtics appear to be a scary opponent to tackle now that Jayson Tatum is back to his old self. Utah is one of the strongest defensive teams in the NBA, with Rudy Gobert, the reigning defensive player of the year, at the helm. To make this game count and win on the road, the Celtics will have to be at their best.
Boston Celtics Predicted Lineup
G – Marcus Smart, G – Jaylen Brown, F – Jayson Tatum, F – Al Horford, C – Robert Williams III
Utah Jazz Preview
The Utah Jazz has built on their success from last season, with a 14-7 record and a third-place finish in the Western Conference. With a defense rating of 105.4, the club has performed well as expected. Donovan Mitchell, Jordan Clarkson, and Rudy Gobert have all continued their strong play from last season, making them a difficult team to beat.
Utah Jazz Predicted Lineup
G – Mike Conley, G – Donovan Mitchell, F – Joe Ingles, F – Bojan Bogdanovic, C – Rudy Gobert
Celtics vs Jazz Match Prediction
The matchup between the Celtics and the Jazz may be a nail-biter. Both teams have talented players on their squads. However, considering their current form, the Jazz is expected to be favorites in this match.
LeBron James' COVID Situation Is Explained by Anthony Davis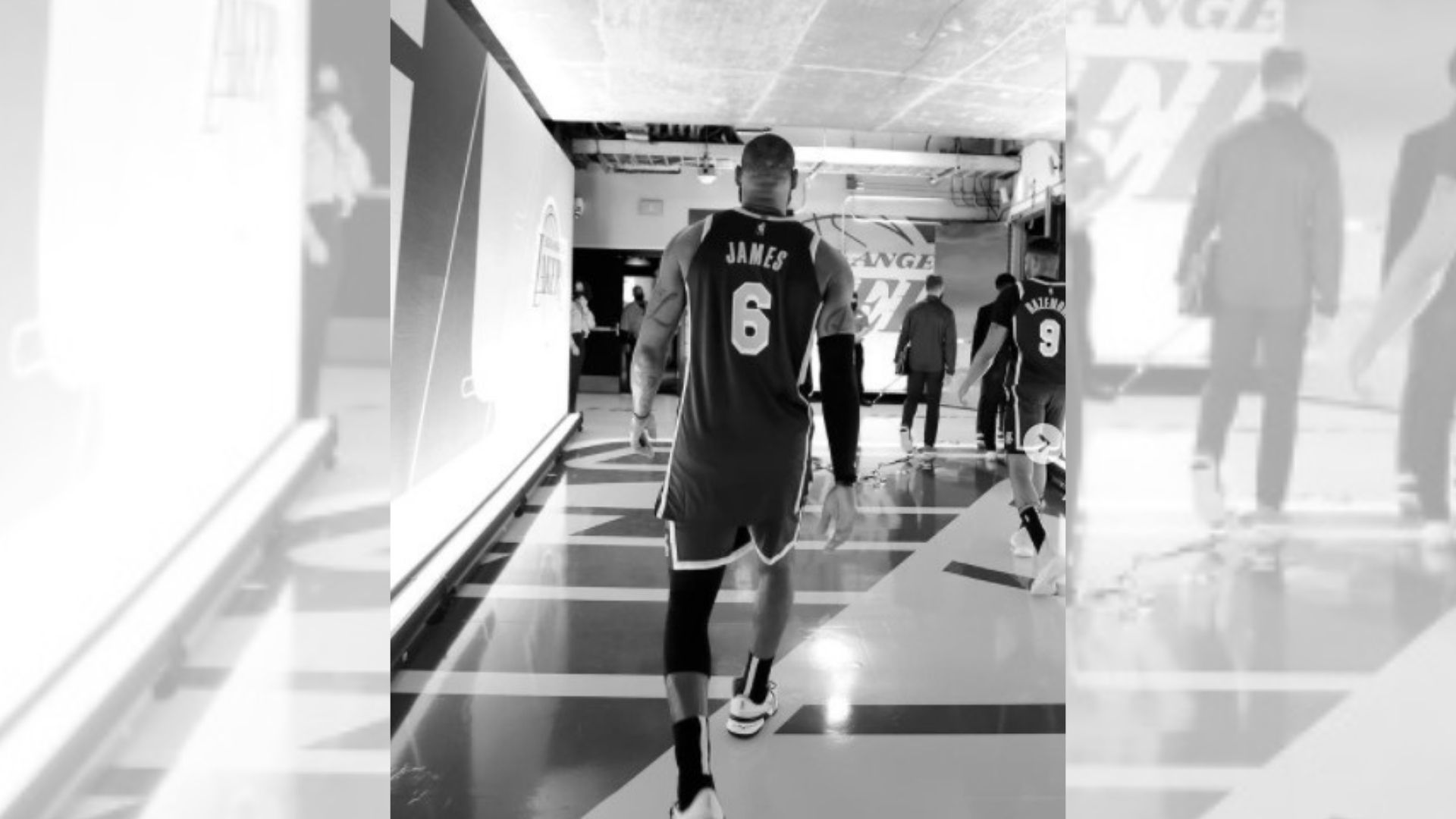 LeBron James' COVID Situation Is Explained by Anthony Davis
It's expected that LeBron James will miss the next ten days with an asymptomatic illness.
It was initially planned that LeBron James would accompany his teammates on a one-game road trip to Sacramento to face the Kings. When James entered COVID health and safety protocols, it wasn't reported until the late afternoon that he would be out for the next ten days.
Afterwards, Anthony Davis discussed how he first learned that James was being tested for the presence of COVID.
"It was something that was unexpected for sure. Found out this morning. [LeBron] did more testing, and we didn't even hear anything afterwards. Woke up from a nap, and then any media outlet that covers anything had it on, and said he was in the health and safety protocols."
Obviously, this is a setback for the team, as they were beginning to show signs of reaching full strength. The flow and consistency should improve as soon as the team's core can play more minutes together.
James told Anthony Davis he felt good during their conversation, according to Davis.
"I talked to him today. Obviously, me and LB are close and I checked on him. Just hearing what Joel Embiid said—obviously [Embiid] was scared. He said that he thought he wasn't going to make it. COVID is a scary thing… It's a scary situation.
He said he's asymptomatic, which is a good sign, but we want to make sure that he gets back. Health is what's most important. It's bigger than basketball. He has a family and we want to make sure that he's good no matter what. Like this basketball thing don't stop. We want to make sure his health is what's most important, especially for our organization. He's part of our family and we want to make sure he's good. For his sake, for his family's sake. He seemed to be fine, but I know he's watching basketball and he's excited, so the win probably helped him fight this off as well."
The team may wonder if more players on the team will test positive in the next few days, even if James isn't showing any symptoms. COVID has not been confirmed publicly, nor is it known how close James has been to his teammates since he was infected. Fortunately, the Lakers only play twice this week, so it's possible that James won't miss too many games, but it's still something to keep an eye on in the coming days.