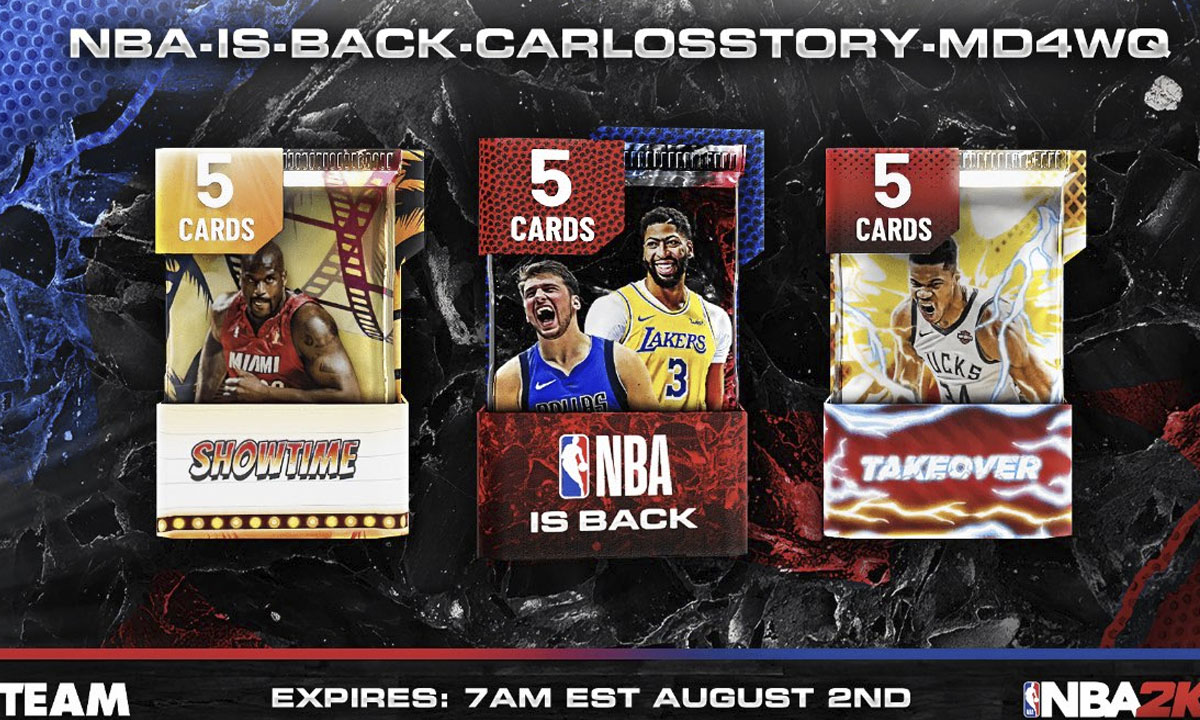 NBA Is Back Locker Code:
NBA-IS-BACK-CARLOSSTORY-MD4WQ (Expire)
Redeem this code in NBA 2K20
Rewards: NBA Is Back, Showtime or Takeover Pack
How to redeem NBA 2K20 Locker Codes
How to enter NBA 2K20 Locker Codes:
Go to "MyTeam" from the main menu.
Scroll over to "Extras" on the far right.
Select the "Locker Codes" option to enter the code.
The code is not case sensitive, you can enter it all lower case.
You must include the dashes.
If you are not at home you can use the MyNBA2K20 mobile app to redeem the code. You will get the ball drop the next time you load up MyTeam on your console.
How to redeem community hub poll Locker Codes
Proceed to the MyTeam mode on NBA 2K20
Head to the Community Hub
Press on the Poll on the right side of the Community Hub
Select an answer on the poll
We are not associated with 2K, in case you encounter a server error when entering the code you can submit a support request to 2K here.