M&M's: New Colors, Shoes, and Personalities for Characters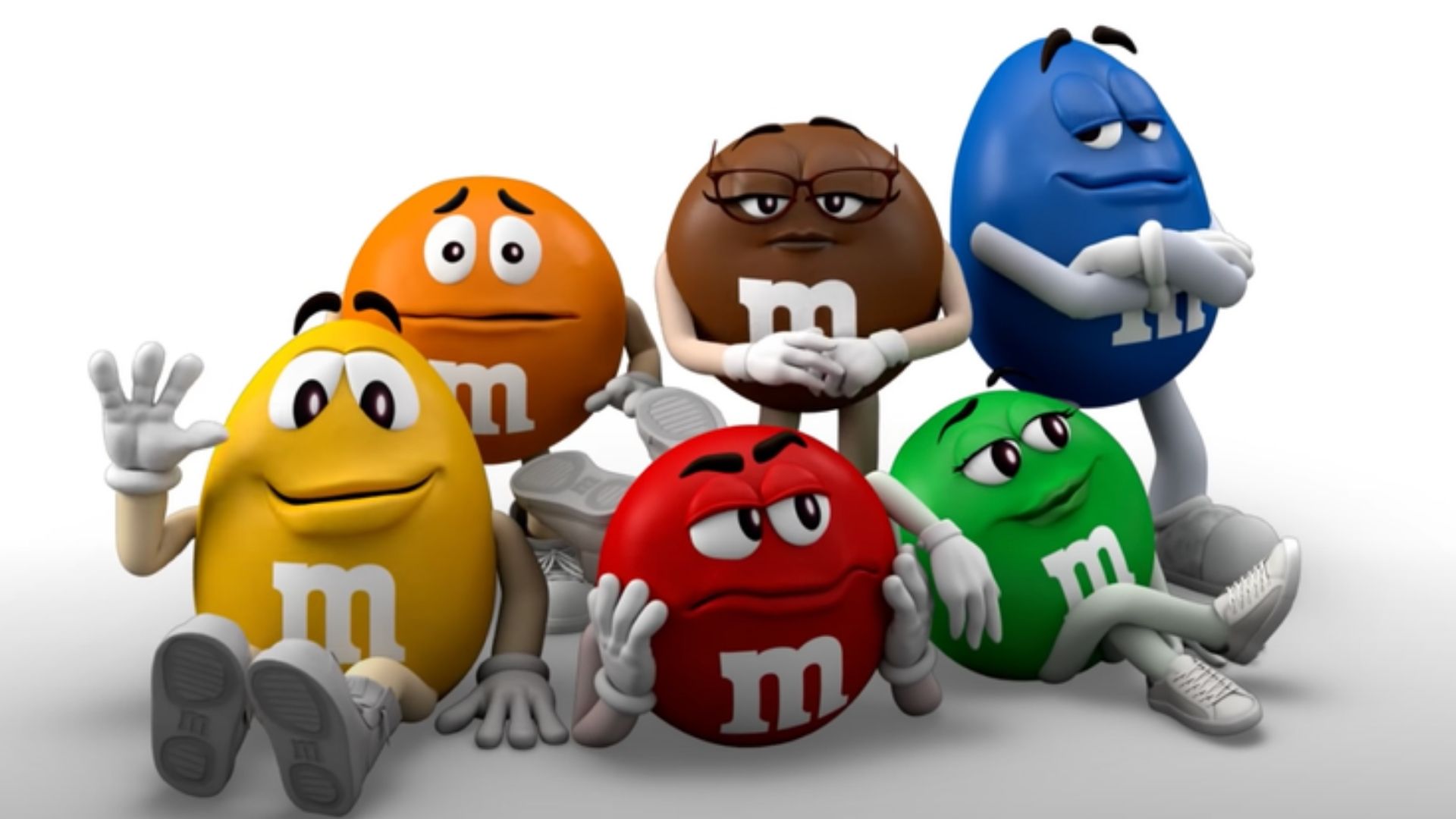 M&M's: New Colors, Shoes, and Personalities for Characters
The colourful figures you see on M&M's candy packages and ads will get a new appearance as part of the company's rebranding effort. "global commitment to create a world where everyone feels they belong." was cited by Mars, Inc. in making the statement.
To celebrate their new M&M'S mascots, the candy company has developed a YouTube ad that includes messages of belonging and accepting everyone. The new characters are barely distinguishable from the old cast. This year's M&Ms have a more streamlined form and fading colours on their arms and legs to match the candy shell hue. Most obviously, though, is the height of the brown M&M's heels being decreased and the green M&M's towering go-go boots being switched for shoes.
There will be a more modern take on the characters' features, as well as more complex personalities to promote the significance of self-expression and the strength of community via storytelling, according to a statement from Mars, Inc. It is expected that the ampersand will be given more prominence in the new logo in order to emphasise the brand's goal of uniting individuals.
For the first time since 2012, a set of six M&Ms in various colours has been shown in commercials. In 1954, two M&M's figures initially appeared in black-and-white ads.
7 new ice cream flavours snacks from Little Debbie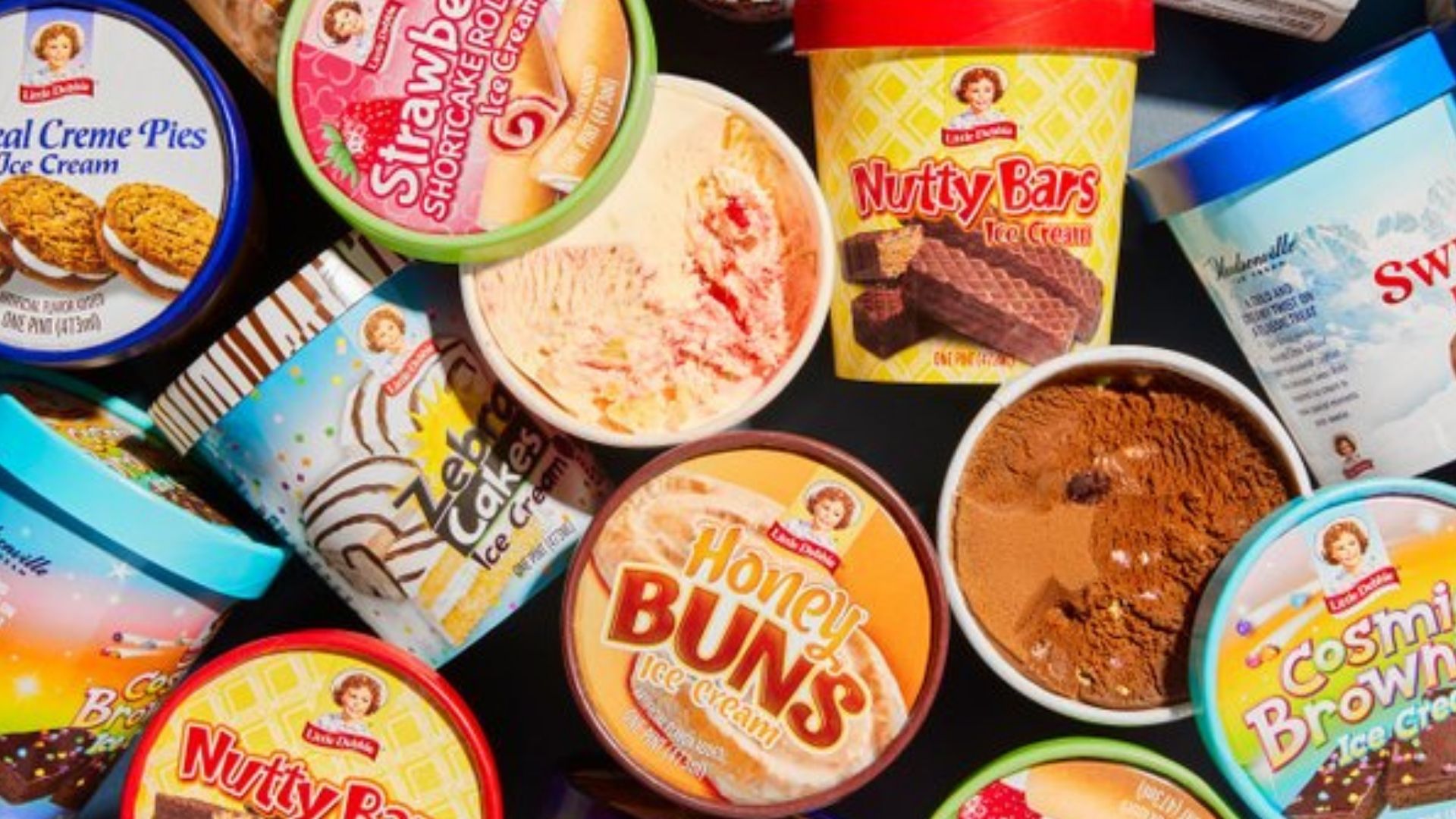 7 new ice cream flavours snacks from Little Debbie
Little Debbie's most beloved snacks are now available as ice cream flavours.
A collaboration between Little Debbie and Hudsonville Ice Cream will transform seven of the popular treats into ice cream.
Oatmeal Creme Pies: Vanilla creme ice cream with soft oatmeal cookie pieces and a hint of molasses
Cosmic Brownies: Brownie batter ice cream filled with mini rainbow chips and brownie pieces
Zebra Cakes: White cake ice cream with yellow cake pieces and a milk chocolate fudge swirl
Honey Buns: Honey bun flavored ice cream with glazed honey bun pieces and a sweet cinnamon swirl
Strawberry Shortcake Rolls: White cake ice cream with yellow cake pieces and a tart strawberry swirl
Swiss Rolls: Chocolatey cake ice cream with chocolate cake pieces and a swirl of whipped cream
Nutty Bars: Peanut butter ice cream swirled with chocolatey waffle cone pieces and a thick fudge swirl
On February 1, Walmart customers will be able to purchase pints of the ice cream for $2.50 each.
An uproar sprang out on social media when the two corporations announced they were working together. "I want to try them all but also Swiss Cake Roll is going to own my soul." Meanwhile, entrepreneur Jamie M. Timbre tweeted: "Need to try Swiss roll ice cream. Stat."
Following Little Debbie's Christmas Tree Cakes Ice Cream, the company has released two new flavours. The first of the brand's snacks to be frozen was this.
Asian Foods to Boost Your Wellbeing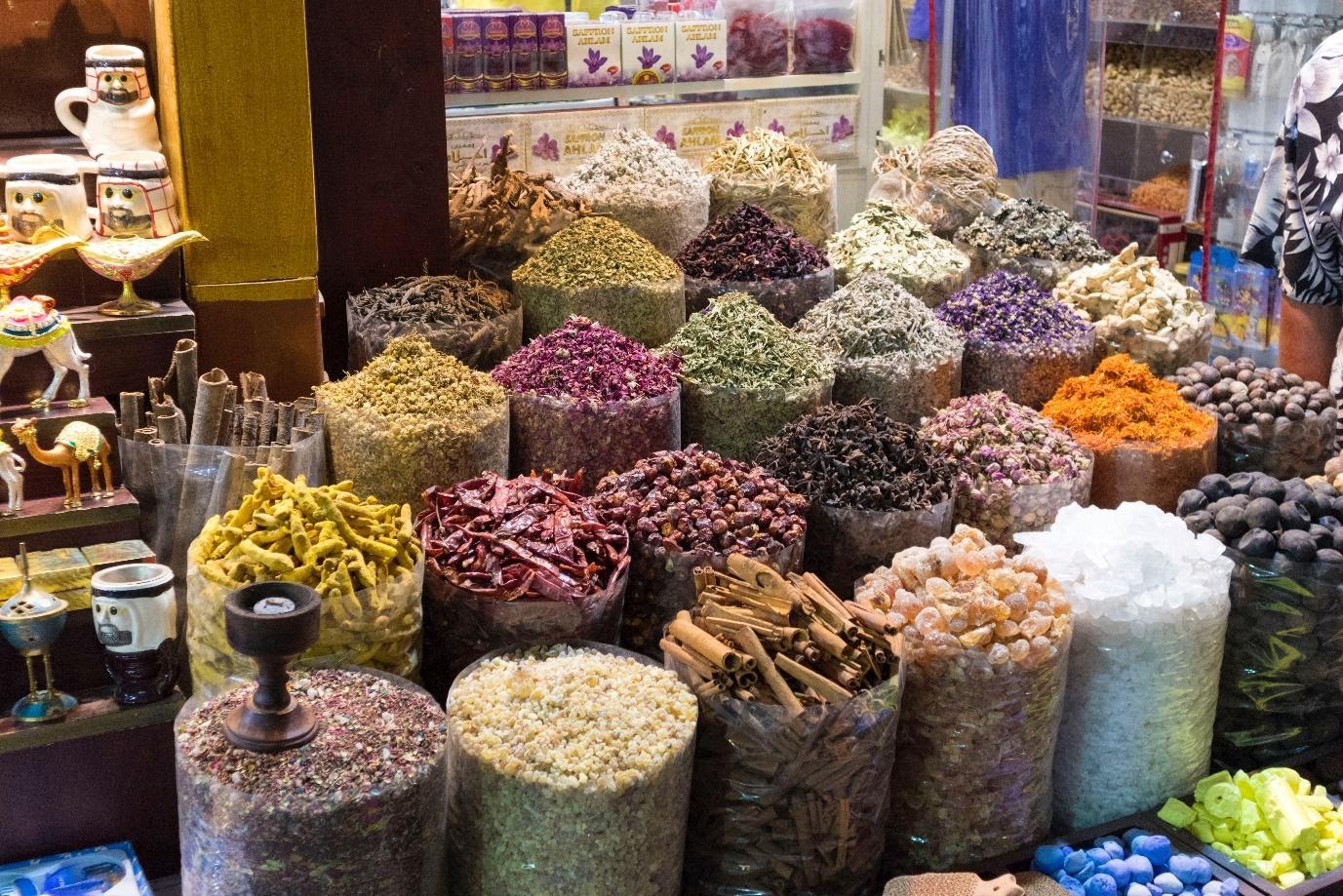 Asia and India are renowned for their amazing natural medicines and remedies that have been used by nutrition and health professionals for thousands of years. Many of these are found in natural spices and foods.
If you're looking to kickstart 2022 with a healthier diet and way of life, then read on to find out which are the best Asian Foods to boost your wellbeing.
Curry Leaves
Curry leaves have a delicious flavor and are not only a great addition to your Balti or Jalfrezi curry, but they also have excellent health benefits.
High in antioxidants, regular consumption of curry leaves can help with stomach ailments, reduce cholesterol levels, keep blood sugar balanced, and cut blood glucose, so perfect for those with diabetes.
That's not all, though. Curry leaves are also rich in carbohydrates, fiber, proteins, iron, calcium, phosphorus, and other minerals, and loaded with vitamins including vitamin A, B, C, and E. They also act as a detoxifying agent, removing toxins from our body and preventing the accumulation of fat.
Asafoetida
As an indispensable part of Indian cuisine, Asafoetida, or hing as it is sometimes known, has also adopted the name of the "smelly spice" because of its pungent aroma.
Asafoetida is a latex gum that is extracted from various species of a perennial herb known as ferula. It is very distinct in aroma and flavor and can transform any boring dish into something wow.
Moreover, asafoetida has many health benefits and is used in traditional medicine with anti-viral, anti-bacterial, anti-inflammatory, sedative, and diuretic properties. Considering its therapeutic and curative powers, asafoetida is also referred to as the Food of the Gods, and now we know why.
Ashwagandha
Some have read about this Asian plant before, but many still ask: what is ashwagandha, and what are its benefits? It has been used for thousands of years in Ayurveda, which is traditional Indian medicine, to manage stress, fatigue, insomnia, and increase sex drive.
Stress normally causes a surge in the adrenal hormones – adrenaline and cortisol, and ashwagandha balances these hormones naturally to lessen stress levels and help you to feel generally more relaxed.
Ashwagandha is known for being one of the most prized rejuvenating herbs known to man and is reported to nourish the mind and enhance energy.
Amchoor
Amchoor or Amchur is also known as dried mango powder. It's not just tasty, it's packed with health benefits, too. It contains antioxidants, many essential vitamins and micronutrients, and is widely used in Indian ayurvedic practice.
Amchoor is also an antimicrobial food that helps to naturally preserve food and is important for preventing and treating bacterial and parasitic diseases
Chickpeas
Not just lovely as the main ingredient in delicious hummus and often included in various Indian curries and Dahls, chickpeas are also a rich source of vitamins, minerals, and fiber. They also have benefits such as aiding weight management, improving digestion, and reducing your disease risk.
High in fiber, chickpeas are high in protein and may keep you feeling full and reduce your calorie intake at meals. Studies have also shown that chickpeas are rich in several nutrients, such as choline, selenium, magnesium, and zinc, which could help support your brain health.
Ceylon Cinnamon
Ceylon cinnamon is the dried bark from cinnamon trees, usually found in Southeast Asia. The bark can be used in stick form or ground down into a powder, both of which add warmth and sweetness to foods, including curries, candy, and baked goods.
Ceylon Cinnamon also offers up some pretty impressive health benefits, thanks to its active ingredient, cinnamaldehyde. Studies have shown that Ceylon Cinnamon may have anti-inflammatory properties and could significantly reduce the body's inflammatory response, reducing symptoms in chronic conditions such as arthritis, heart disease, and diabetes.
Wayanad Peppercorns
Black Peppercorns are the jewel in the Indian crown when it comes to cuisine and the numerous health benefits it offers.
Freshly ground black pepper is used in dishes for its hot and spicy taste and is a good source of numerous antioxidant vitamins such as vitamins A, C, and K, plus magnesium, fiber, and iron. Black pepper also helps to stimulate your digestive enzymes and digestive juices.
Black Pepper has also made its way onto one of the "go-to" oils in aromatherapy, as it helps to ease inflammatory arthritis, aching muscles, and digestive issues.
Radicchio
It isn't really surprising that radicchio has emerged as one of the new superfoods. Whilst radicchio isn't technically an Asian food, it is used in some Indian dishes, although more so in Italian or Mediterranean cooking. But with its amazing health benefits, we just had to include it in this article.
Radicchio is a leafy vegetable often mistaken for lettuce or red cabbage, with dark purple-reddish leaves and veins that are white. Better known as red chicory, or red endive, it has a very distinct bitter taste. It contains multiple key nutrients and is a powerhouse of minerals and vitamins.
Low in calories, low sodium, fat-free, and cholesterol-free, radicchio is one of the must-have healthy additions to your diet. Because it is high in fiber, radicchio could also help with weight loss and with your overall digestive health because it is crammed with antioxidants.
Gram Flour
Gram flour is also known as besan or chickpea flour/powder and can probably be found in almost all Indian households, where it is used to make and prepare delicious pakoras.
It is a great alternative to normal wheat flour, so if you have an intolerance to gluten, this nutty-flavored flour should definitely be on your next shopping list.
Gram flour has numerous health benefits, much the same as those contained in chickpeas. This versatile flour is one of the main ingredients in home remedies for skin lightening; it is a great exfoliator and cleanser for the skin and can also be made into a conditioning pack for your hair when mixed with coconut oil.
Pickles and Preserves
Who doesn't love a pickled onion? But did you know that vegetables that are fermented and pickled are good for you? With a high concentration in Vitamins A, C, and K, not only are fermented and pickled foods delicious, but they are loaded with minerals, vitamins, and good bacteria, which are known for keeping your gut healthy.
Some people may find it a little off-putting when they hear that there are live bacteria in fermented foods, but don't fret; it's GOOD BACTERIA, also known as probiotics, which aid digestive health.
Studies have shown that because the brine is vinegar-based in pickles and fermented foods can help to stabilize blood glucose levels. In addition, fermented fruit or veg is extremely high in antioxidants, great for boosting your immune system.
So, there you go! We hope that this article has given you a few tips on natural ways to improve your health and wellbeing. The bottom line is if you want to get healthy, take a serious look at Asian cuisine.
Jack in the Box will pay $575 million for Del Taco
Jack in the Box will pay $575 million for Del Taco
After mending fences with franchisees, Jack in the Box agreed to buy Del Taco for $575 million, including debt assumption.
The deal unites two Southern California fast-food chains. The combined companies hope to boost profits by buying in bulk and save $15 million over two years.
As a result of the merger, Jack in the Box franchisees can add Mexican restaurants at lower costs and with better market dynamics in certain cities.
"The point the company made is two quick-service restaurants are better than one, and I can see some logic in that," said John Gordon, head of the industry research firm Pacific Management Consulting Group. "This provides the potential for the franchisees of each brand to co-invest, particularly the Jack in the Box franchisees, who have had a good couple of years."
based in SD Jack in the Box will pay $12.51 per share in cash for Del Taco. That's a 66% premium over the stock's Friday close.
The deal is expected to close early next year if Del Taco shareholders approve.
They're both regional brands. So the acquisition doesn't provide much geographic expansion to challenge national heavyweights like McDonald's and Taco Bell.
"The bear case here is that you're paying $575 million for more California markets and California expansion for your franchisees," Gordon said.
The deal should boost Jack in the Box's adjusted earnings immediately and help it achieve its goal of expanding its restaurant footprint by 4% annually starting in 2025 to become a national brand.
Del Taco was founded in 1964 and now has 600 locations in 16 states. The rest are company-owned and operated.
Ninety-nine percent of Del Taco locations have drive-throughs, a key to the pandemic's success.
Jack in the Box has 2,218 locations in 21 states, 93% of which are franchised. The combined companies will have 25 states.
Jack in the Box has tried Mexican food before. It bought Qdoba in 2003 and expanded it to 700 locations.
A private equity firm bought the fast-casual restaurant chain for $305 million about three years ago, as the trend waned.
A year ago, a new management team led by CEO Darin Harris took over Jack in the Box. Harris spent time mending fences with franchisees who had voted out previous company leaders.
Now, Jack in the Box is allowing franchisees to open restaurants under two brands in markets they already know.
"scrappy, innovative, challenger" culture, Harris said.
"We are a management team that's focused on aggressively creating shareholder value," he said. "We are taking action to create value now as we prepare for future restaurant growth."
On Monday, Jack in the Box's Nasdaq stock fell 4% to $80.55.