Microsoft is working on a liquid-powered hinged Surface device that folds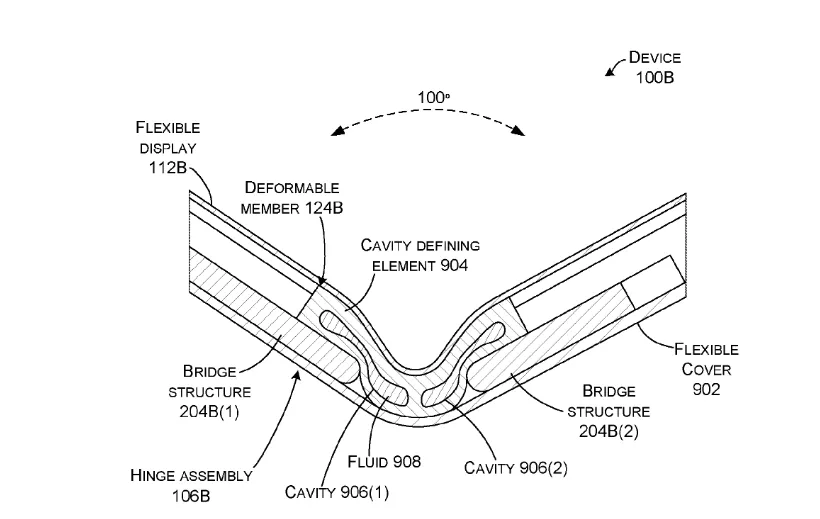 Microsoft is one of the steadiest and most successful companies when it comes to making revenue and selling its products. One of the reasons behind this is the dominance that the company has had with its Windows operating system. We have seen that many other OSes have come and failed in front of Microsoft when it comes to a complete desktop experience. While macOS has its own set of users, Windows users are far more in comparison. Now, Microsoft also releases its devices powered by Windows named as the Surface lineup. In the Surface lineup, we see a whole lot of laptops, 2-in-1s as well as tablets every year.
Now, it is already announced that Microsoft's Surface event for this year will take place at an event on October 2. We now get reports that Microsoft is working on a foldable device as well. While we may possibly not see this device launch at the Surface event this year, we are likely to see it sometime in the future. Talking about the device, it will be a foldable device that will be powered by liquid-powered hinges.
Some reports even reveal that Microsoft will release the teaser of this device at the event next month. Therefore, we might have our first official look at what is cooking inside Microsoft. A new patent shows that Microsoft is using liquid-powered hinges so that strain on foldable and flexible display is reduced.
Microsoft's patent also says that the hinge assembly will "prevent foreign materials from entering the hinge assembly/device." which is one of the main reasons why Galaxy Fold's disaster happened in the first place. This means that all the other companies, working on foldable devices, have taken a note from the Galaxy Fold debacle regarding the foldable phones and have already started to innovate in that department.