Mark Zuckerberg Reacts to Facebook Allegations, Calling Them a "False Picture of the Company"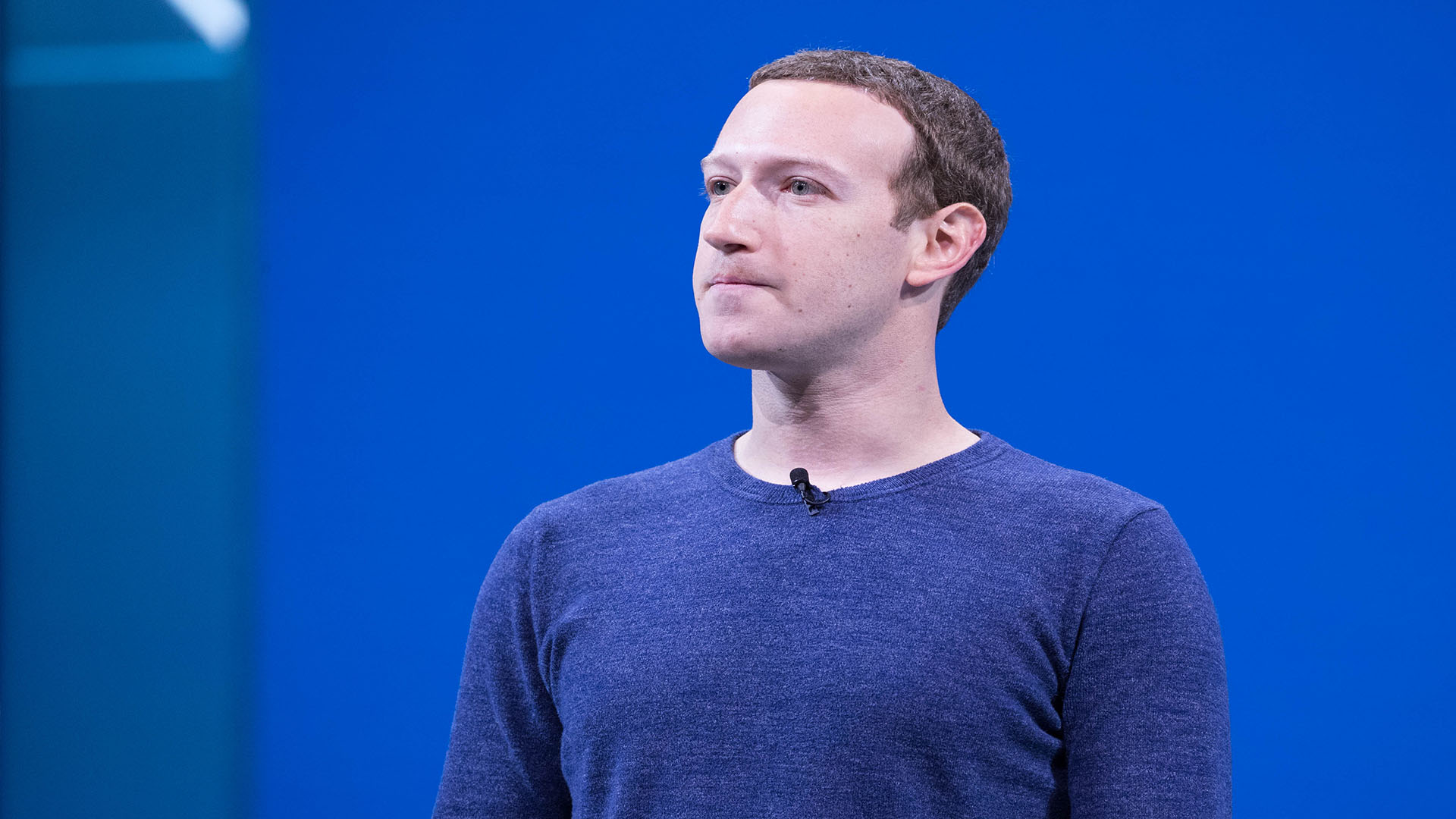 After what he called "quite a week," Facebook CEO Mark Zuckerberg spoke out about what he termed "the false picture of the company that is being painted."
"We care deeply about issues like safety, well-being and mental health," he wrote in a missive to employees that he shared publicly. "It's difficult to see coverage that misrepresents our work and our motives."
This morning on Capitol Hill, however, Facebook whistleblower Frances Haugen told rapt lawmakers that the company was "putting profits over our safety," reiterating that Facebook was aware of the potential harm its platform poses to children and public discourse, yet chose not to take meaningful action.
Former employee Haugen copied thousands of pages of internal documents, including research on how Facebook amplifies hate speech and how it can be harmful to teens. She released those documents to The Wall Street Journal, which published a series of articles based on them. That prompted her testimony to Congress.
She also detailed her claims to 60 Minutes on Sunday night.
Today's testimony was carried by CNN from the start, with Fox News also joining and MSNBC providing coverage.
Zuckerberg said in his missive that "Many of the claims don't make any sense. If we wanted to ignore research, why would we create an industry-leading research program to understand these important issues in the first place?" Of course, many industries — such as big tobacco — funded studies revealing the harmful effects of their products without substantially altering those products in response.
In fact, Sen. Richard Blumenthal (D-CT) said Tuesday the world's largest social media company is facing a "big tobacco, jaw dropping moment of truth" as the massive cache of internal whistleblower documents show Facebook put profits ahead of the safety of children, when it knew it was causing harm.
The company's CEO also denied that saying, "it's very important to me that everything we build is safe and good for kids."
Read Zuckerberg's full letter here.
Highway 70 in Northern California has been closed due to a massive mudslide
Highway 70 in Northern California has been closed due to a massive mudslide
On Sunday, multiple mudslides and debris flows closed a stretch of State Route 70 in Butte and Plumas counties, some 170 miles northeast of San Francisco, within the Dixie Fire burn scar.
The highway was closed in the Feather River Canyon, between Jarbo Gap and Greenville, a historic Plumas County town that was consumed by the Dixie Fire in August, as heavy rain soaked the region.
Brandon Clement, a photojournalist, shared spectacular photographs and a drone video of a part of Highway 70 covered in rock and mud near the hamlet of Tobin.
Cal Trans shared photographs of rocks on Highway 70 around 8 miles north of Pulga on Twitter.
A massive storm barreled into Northern California on Sunday, flooding roadways, toppling trees, and unleashing mud flows in regions charred by recent wildfires in the state's north.
Rain and high gusts followed the arrival of an atmospheric river — a long and wide plume of moisture drawn in from the Pacific Ocean — during the weekend.
The meteorological service's Sacramento office predicted debris flows in recent burn scars, particularly on steep hillsides, on Sunday.
A debris flow is a flowing mass of loose mud, sand, soil, rock, and water that is propelled down a slope by gravity. A debris flow can completely destroy homes and cars in its path. Areas that have recently been scorched by wildfires are especially vulnerable to flash floods and debris flows during rainstorms.
A flash flood and debris flow warning was issued for the Dixie Fire zone on Sunday morning. "Heavy rain is starting to move in and this will cause debris flows within the Dixie Fire," the weather service's Sacramento office reported about 6 a.m. Rainfall rates of up to an inch per hour are forecast through 3 a.m. Monday, according to the advisory.
This summer, the Dixie Fire spread over five counties — Butte, Plumas, Lassen, Shasta, and Tehama — covering about one million acres and becoming the second largest wildfire in California history.
In the midst of a raging storm, Sacramento City Hall opens its lobby to the homeless population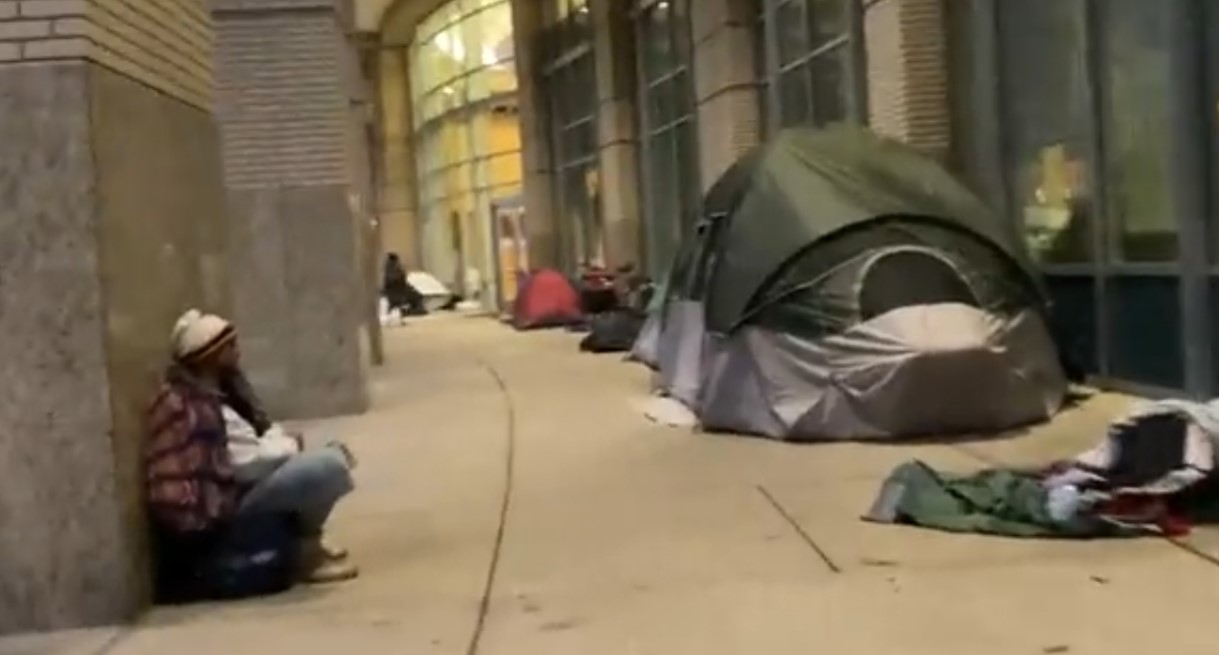 In the midst of a raging storm, Sacramento City Hall opens its lobby to the homeless population
Earlier on Sunday, the shelter inside City Hall was nearly full.
As the homeless population sought shelter from a significant storm, Sacramento City Hall opened its doors and lobby.
The City Hall foyer reopened on Saturday night and is slated to remain open until 6 a.m. on Monday.
By Sunday afternoon, the shelter had sheltered 50 individuals from the storm and was nearly full. Three additional shelters were available at the Hagginwood Community Center, as well as at 1725 28th Street and 2450 Florin Road.
"City Hall, I know, is the place for the people to be able to access for city business, but City Hall also belongs to the people who are having the hardest of hard times. I'm really proud of the fact that we are opening up the people's building to bring people indoors. It's the right thing to do," Mayor Darrell Steinberg in a video sent to Twitter by the Department of Community Response.
While the effort kept individuals indoors during the storm, it drew criticism from the Sacramento Homeless Union for being a "photo op."
"This is your job. You don't get points for opening a (door) the other 10,900 people are flooded in tents. Why are you videoing people without permission. This is unacceptable we already let you know that (sic)," In a retweet on Twitter, the homeless union stated.
Janna Haynes, Public Information Manager for the Sacramento County Department of Human Assistance, told ABC10 earlier on Sunday that those experiencing homelessness in the Sacramento area should try to secure shelter by 2 p.m. A list of shelters is shown below.
Shelters:
1725 28th St, Sacramento
2450 Florin Road, Sacramento
Creekside Adult Center — 2641 Kent Drive, Sacramento
Hagginwood Community Center — Storm Center at 3271 Marysville Blvd, Sacramento
City of Sacramento City Hall – Storm Center at 915 I St, Sacramento
The prevalence of 'flesh-eating STI' is increasing in the United Kingdom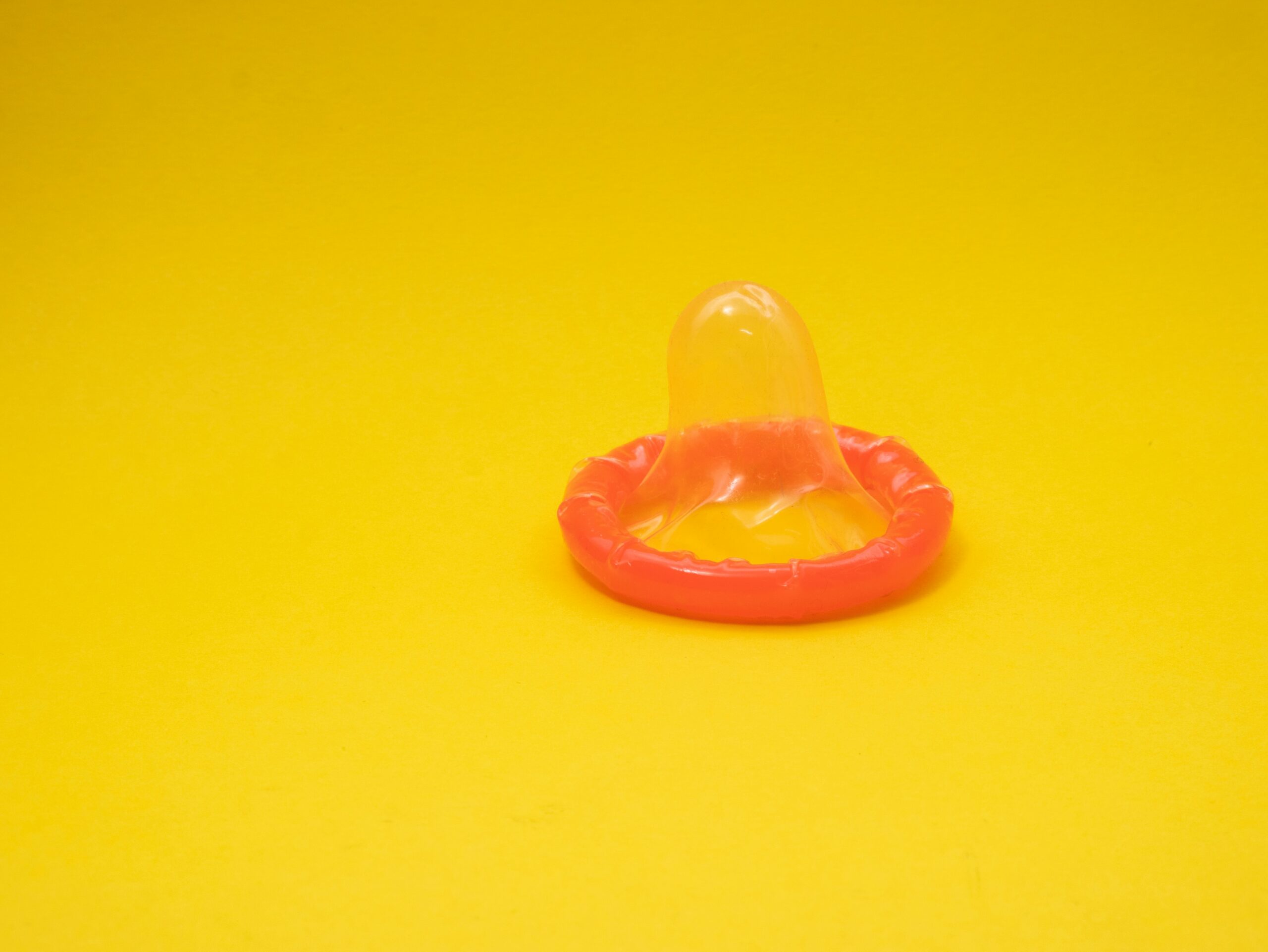 The prevalence of 'flesh-eating STI' is increasing in the United Kingdom
Doctors in the United Kingdom have warned that a rare sexually transmitted disease is on the rise — and it affects males more than women.
In the United Kingdom, a rare sexually transmitted disease that "progressively destroys genital tissue" is spreading.
The medical ailment is known as donovanosis, but because of its tendency to eat away at your private parts, it has been dubbed the "flesh-eating STI."
According to the National Library of Medicine, early signs include "beefy-red lesions" that can grow on the genitals or around the anus and gradually wear away, transforming them into "raised, beefy-red, velvety nodules called granulation tissue" (NLM).
If left untreated, the infection gradually kills vaginal tissue and spreads to other parts of your body, including the thighs and lower abdomen.
The bacteria that causes the flesh-eating infection is generally found in South Africa, Brazil, and India, but it is now being seen in the United Kingdom as well.
The Sun claims that British doctors have warned that donovanosis, also known as klebsiella granulomatis, is "on the rise" after documented cases increased from 19 in 2016 to 30 in 2019.
Despite data from Public Health England indicating a drop during the 2020 shutdown, gynaecologist Dr. Shree Datta told the publication that it was getting "more common" and that people should be aware of it.
"As well as the awful symptoms, it's important people are aware that it's a known risk factor for the transmission of HIV," she said.
"The early signs are lumps around the genitals or anus that increase in size and take on a beefy-red appearance.
"These can develop into ulcers that, without treatment, can become infected, which can result in pain and an unpleasant smell. It's more likely to affect men."
The best method to avoid catching the condition, which is treated with antibiotics, according to the London specialist, is to practise safe sex.
Dr. Karan Raj, a second British doctor, published a video about the developing STI on his TikTok account, calling it "terrifying" and explaining the testing process.
The expert warnings have alarmed frightened Britons, with some resorting to social media to warn others not to Google Image the STD, while others joked that it was time to "go celibate."