Loki Episode 6 Review and Ending Explained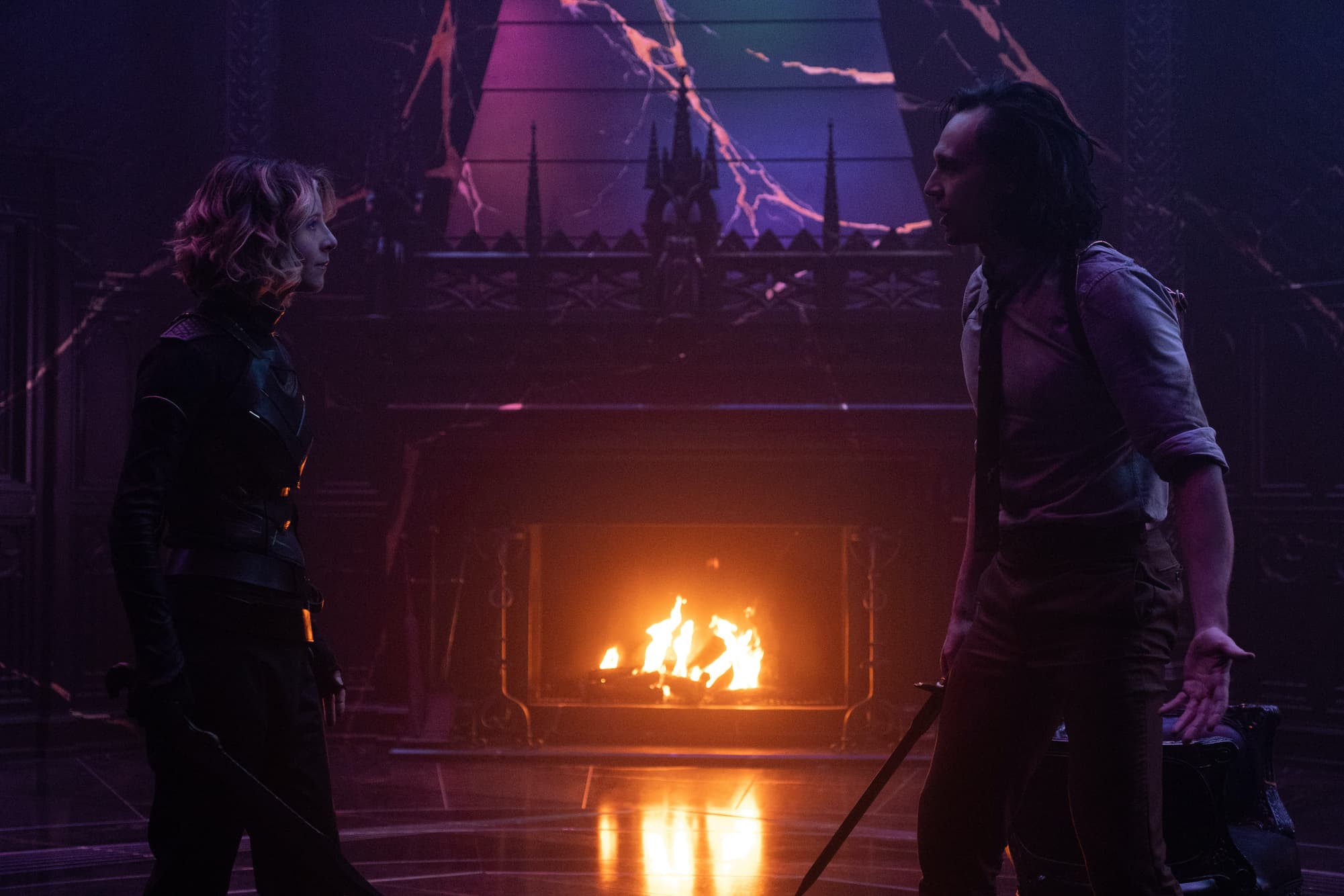 In Episode 6 of Marvel Studios' Loki, "For All Time. Always.," with Alioth enchanted, Loki and Sylvie travel to the Citadel at the End of Time. Hand in hand, they both step towards the unknown together as a singular force.
Beyond the Void, and Alioth's guard, Loki and Sylvie discover a portal to an asteroid inhabited by an intense and desolate towering citadel.
At its peak, the two spot an illuminated window. Someone's home.
Inside the dark atrium of the Citadel, Loki and Sylvie cautiously approach the dark and looming center.
Materializing before them, and much to their surprise, Miss Minutes appears congratulating them on their long journey and welcoming them to the Citadel at the End of Time.
The pair have impressed He Who Remains — He who has created all and controls all — "at the end, it is only He Who Remains." The sentient time clock tells Sylvie and Loki that the man behind the curtain wants to offer them a deal. After making a few creative adjustments, He Who Remains has made it possible for both Loki variants to be reinserted on the Sacred Timeline, to exist on the timeline together without disrupting anything. 
In the Hall of Heroes, Loki questions if He Who Remains is even still alive; the hall abandoned, in a state of disrepair and negligence.
The two are startled when they hear an elevator suddenly operate.
He Who Remains remarks on their long and painful journey to get to him. The variants are perplexed by his casual demeanor, nonplussed by the scenario at hand — He lost, they found him. Determined to convince the pair that they can't kill him, He pulls out a stack of papers that detail all their current and future dialogue; He knows what's going to happen. 
He tells Loki and Sylvie that there is only one outcome to this discussion. Livid, Sylvie questions why they're even here.
He Who Remains reminds them, "You know you can't get to the end until you've been changed by the journey. This stuff, it needs to happen." To get them in the right mindset to finish the quest, He asks Sylvie if she can really trust Loki, is she even capable of trusting anyone at all?
Crossing the threshold in time, He Who Remains reveals that He had fibbed earlier. While, yes, He did know how things were going to pan out, He only knew everything up to a point, and that point literally just passed. In raw candor, He explains anything that happens now is all unknown time, and as the person who spent eternity knowing everything, this is thrilling.
At the end of Loki episode 6, Sylvie kills He Who Remains. With no one at the helm to keep the timeline stable, branches begin to form.
As he dies, He Who Remains tells Sylvie that he will "see [her] again soon." This is clearly a nod to the versions of himself that will now be let loose. Expect to see an evil version of He Who Remains in upcoming MCU media. Kang the Conqueror looks set to be the next big bad.
Meanwhile, Loki ends up back at the TVA. However, Mobius doesn't recognize him and the Time-Keeper statues have been replaced by He Who Remains.
Clearly, Loki has been sent to another timeline where a different version of the TVA exists. It's unclear what this means for the character.