List of Theatrical films Netflix releasing well ahead of their digital debuts.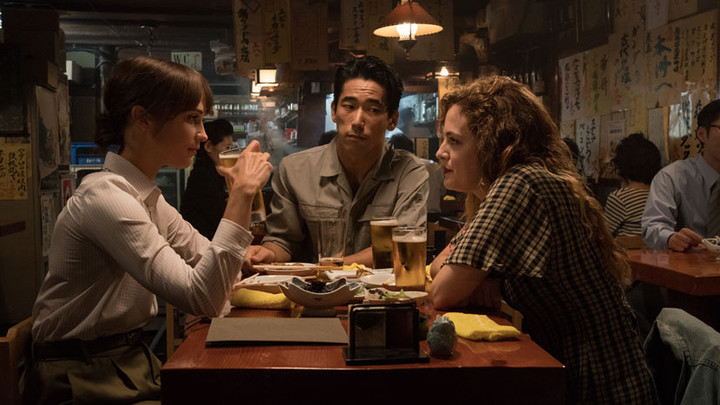 Martin Scorsese's The Irishman, a film produced by Netflix will be getting a theatrical debut on November 1st and later released on Netflix on November 27th. Netflix is currently in an ongoing struggle with the traditional film industry with respect to the time of release between theater and their streaming platforms. Theater chains like AMC and Regal are insisting for a 90-day period of time between the theatrical debut and streaming platforms releases. 
Many theater chains insisted to release The Irishman film for a longer period of time before its digital release citing the theatrical exclusivity of the film. The Irishman is a crime drama from Mr. Scorsese, starring, Robert De Niro and Al Pacino, with a November 1 theatrical release date and Netflix debut on November 27th. 
In 2018, Netflix had four theatrical releases: The Ballad of Buster Scruggs, Mowgli, Bird Box and Roma(Academy Award-winning film). Now, Netflix has a well-planned list of 10 fall movies with theatrical release well ahead of their digital release. 
Below is the list of Netflix's upcoming theatrical film releases:
The Laundromat​
Sept. 27th (theatrical), Oct. 18th (Netflix)

Dolemite Is My Name
Oct. 4th (theatrical); Oct. 25th (Netflix)

The King
Oct. 11th (theatrical); Nov. 1st (Netflix)

The Irishman​
Nov. 1st (theatrical); Nov. 27th (Netflix)

Earthquake Bird
Nov. 1st (theatrical); Nov. 15th (Netflix)

Marriage Story
Nov. 6th (theatrical); Dec. 6th (Netflix)

Klaus​
Nov. 8th (theatrical); Nov. 15th (Netflix)

I Lost My Body
Nov. 15th (theatrical); Nov. 29th (Netflix)

Atlantics
Nov. 15th (theatrical); Nov. 29th (Netflix)

The Two Popes
Nov. 27th (theatrical); Dec. 20th (Netflix)