LeBron James' COVID Situation Is Explained by Anthony Davis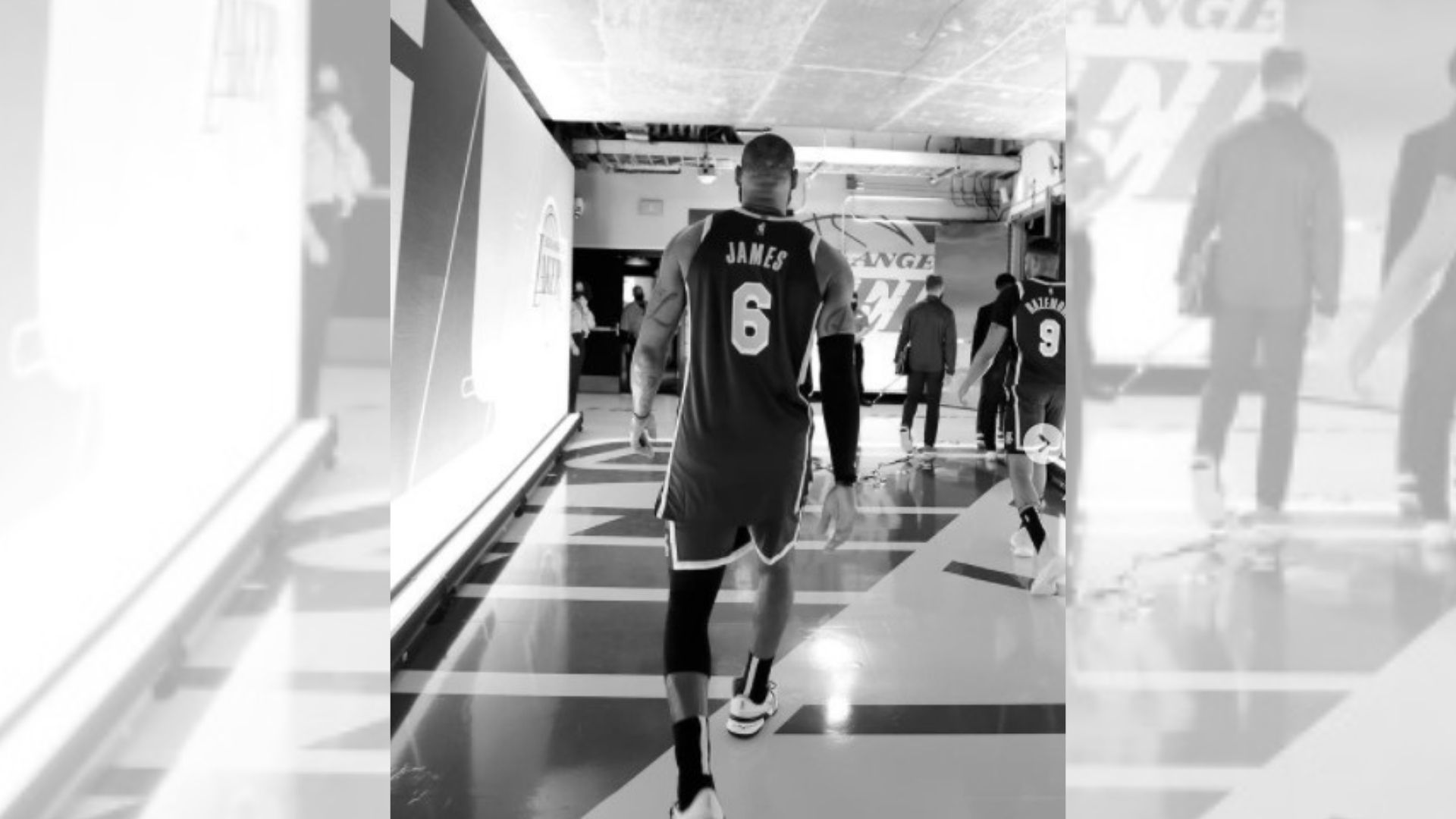 LeBron James' COVID Situation Is Explained by Anthony Davis
It's expected that LeBron James will miss the next ten days with an asymptomatic illness.
It was initially planned that LeBron James would accompany his teammates on a one-game road trip to Sacramento to face the Kings. When James entered COVID health and safety protocols, it wasn't reported until the late afternoon that he would be out for the next ten days.
Afterwards, Anthony Davis discussed how he first learned that James was being tested for the presence of COVID.
"It was something that was unexpected for sure. Found out this morning. [LeBron] did more testing, and we didn't even hear anything afterwards. Woke up from a nap, and then any media outlet that covers anything had it on, and said he was in the health and safety protocols."
Obviously, this is a setback for the team, as they were beginning to show signs of reaching full strength. The flow and consistency should improve as soon as the team's core can play more minutes together.
James told Anthony Davis he felt good during their conversation, according to Davis.
"I talked to him today. Obviously, me and LB are close and I checked on him. Just hearing what Joel Embiid said—obviously [Embiid] was scared. He said that he thought he wasn't going to make it. COVID is a scary thing… It's a scary situation.
He said he's asymptomatic, which is a good sign, but we want to make sure that he gets back. Health is what's most important. It's bigger than basketball. He has a family and we want to make sure that he's good no matter what. Like this basketball thing don't stop. We want to make sure his health is what's most important, especially for our organization. He's part of our family and we want to make sure he's good. For his sake, for his family's sake. He seemed to be fine, but I know he's watching basketball and he's excited, so the win probably helped him fight this off as well."
The team may wonder if more players on the team will test positive in the next few days, even if James isn't showing any symptoms. COVID has not been confirmed publicly, nor is it known how close James has been to his teammates since he was infected. Fortunately, the Lakers only play twice this week, so it's possible that James won't miss too many games, but it's still something to keep an eye on in the coming days.
NBA: LA Lakers vs Brooklyn Nets: Injury Report, Predicted Lineups and Starting 5s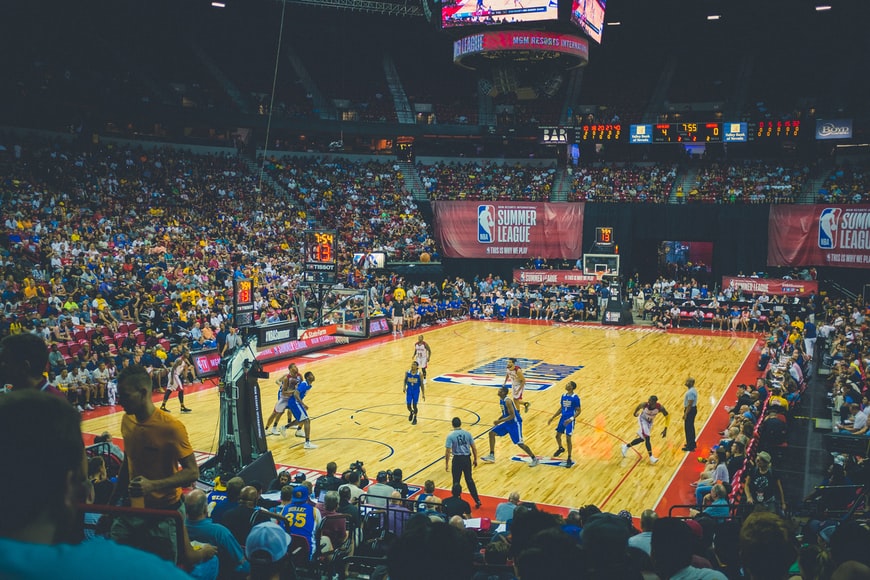 NBA: LA Lakers vs Brooklyn Nets: Injury Report, Predicted Lineups and Starting 5s
On Tuesday, the LA Lakers will meet the tenacious Brooklyn Nets for the second time this NBA season. The Nets defeated the Lakers 122-115 in their previous game, which took place on Christmas Day. Things may, however, go differently this time.
The purple-and-gold have battled for the majority of the season. Their record of 23 victories and 24 losses demonstrates their failure to consistently produce. Five of the Lakers' last seven games have ended in defeat. Both offense and defense are a weakness for the eighth-seeded team.
Brooklyn, on the other hand, is gifted offensively despite its defensive shortcomings. Three of the best attackers in the league are on their roster. Their offense's variety stems from the combination of slashers and outside shooters. In addition, their big three – Kevin Durant, Kyrie Irving, and James Harden – can slash and shoot.
However, Brooklyn will be at a disadvantage in the subsequent game. Both Kyrie and KD have been placed on the injured list. Meanwhile, after a long absence, Anthony Davis is expected to return to the Lakers.
Injury Update for the Los Angeles Lakers
After missing 17 straight games due to an MCL strain, the Lakers have officially elevated AD to probable. Frank Vogel's team will be better equipped in the paint with his return. It's impossible to ignore the kind of scoring and defensive skills he possesses. He'll be crucial to his team's chances of beating the East's second seed.
Predicted Starting Fives for LA Lakers vs. Brooklyn Nets
LA Lakers
Point Guard – Russell Westbrook | Shooting Guard – Avery Bradley | Small Forward – LeBron James | Power Forward – Trevor Ariza | Center – Anthony Davis.
Brooklyn Nets
Point Guard – James Harden | Shooting Guard – DeAndre' Bembry | Small Forward – Patty Mills | Power Forward – Kessler Edwards | Center – LaMarcus Aldridge.
Injury Report for the Brooklyn Nets
On Tuesday, the Nets will be missing two of their top offensive players. Irving, who quickly established himself as the team's second-leading scorer, is ineligible to play in any of the team's home games. This will go on until he eventually agrees to take the covid vaccine.
NBA: LA Clippers vs Washington Wizards Prediction & Match Preview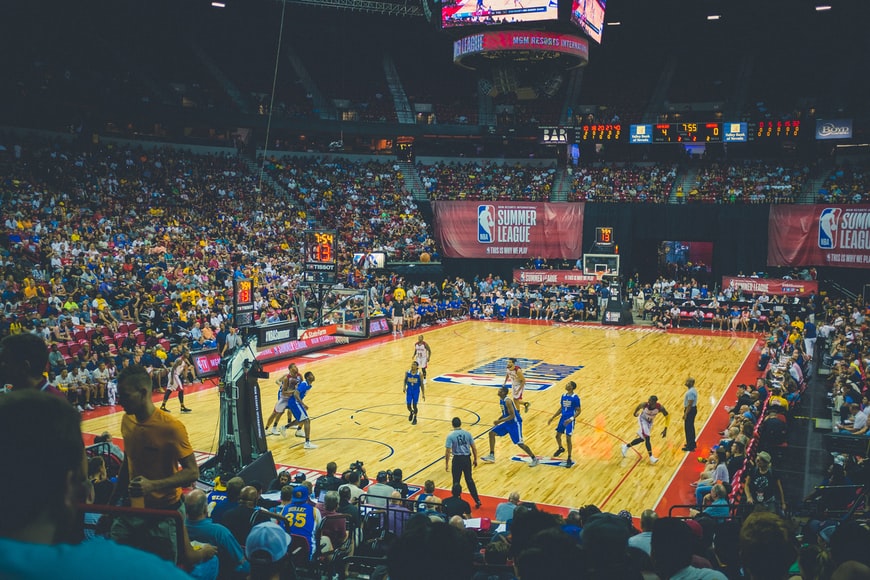 NBA: LA Clippers vs Washington Wizards Prediction & Match Preview
On Tuesday, the Los Angeles Clippers and the Washington Wizards will face off in a thrilling NBA regular-season matchup at Capital One Arena. This will be the two clubs' first meeting of the season. After a demoralizing loss to the New York Knicks, the LA Clippers enter this game. Ivica Zubac resumed his excellent play with a 17-point, 14-rebound double-double. Reggie Jackson added 26 points, but it wasn't enough to prevent the Clippers from falling to a 110-102 defeat.
The Washington Wizards were likewise defeated by the Boston Celtics in their encounter. They appeared to be out of the game right away, thanks to Jayson Tatum's 51-point outburst. The team's third straight loss has dropped them to the tenth position in the Eastern Conference.
Preview of the LA Clippers
The Los Angeles Clippers have had a mixed season thus far, but their efforts are commendable given that they are missing two of their star players. It will surely be difficult to replace Paul George and Kawhi Leonard.
The Clippers, on the other hand, have maintained their tenacity and appear committed to making the postseason. However, there has been no word on Paul George's comeback, and the team will be hoping to put all of that behind them and continue to make strides.
LA Clippers Predicted Lineup
G – Reggie Jackson, G – Amir Coffey, F – Marcus Morris Sr., F – Nicolas Batum, C – Ivica Zubac
Washington Wizards Preview
The Washington Wizards had a great start to the season, but they haven't been able to sustain it. They are one game behind and eighth in the West. 500.
The team has a lot of talented players, but nothing is going their way right now. Coach Wes Unseld Jr. will be focused on regaining consistency as the East's playoff race tightens.
Last season, Bradley Beal wowed the league with his scoring prowess, but he has been quiet this season. He'll look to pick up the pace and lead the squad to yet another postseason appearance.
Washington Wizards Predicted Lineup
G – Spencer Dinwiddie, G – Bradley Beal, F – Kentavious Caldwell-Pope, F – Kyle Kuzma, C – Daniel Gafford
Match Prediction – Clippers vs. Wizards
The Wizards are on a three-game losing streak entering into this matchup. However, there is little doubt that the squad contains some unique talents capable of defeating the Clippers on Tuesday. The game appears to be a nail-biter, but the Wizards will come in hoping to snap their losing run and, given the game's location, will most likely prevail.
NBA: Denver Nuggets vs Detroit Pistons Prediction & Match Preview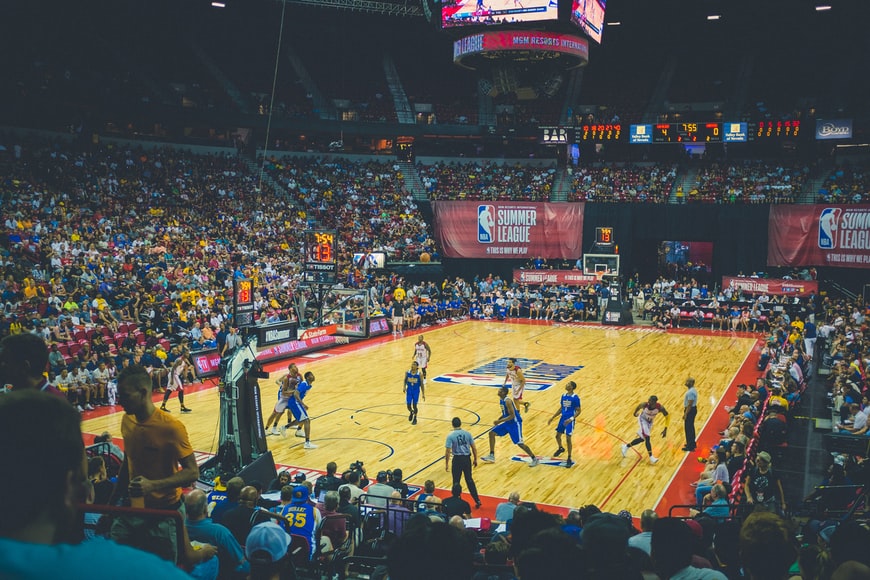 NBA: Denver Nuggets vs Detroit Pistons Prediction & Match Preview
On Tuesday, January 25, the Denver Nuggets will face the Detroit Pistons in an NBA regular-season encounter at Little Caesars Arena. Last January 23, they played each other in the first game of a back-to-back match. Nikola Jokic scored 34 points to lead the Nuggets to a 117-111 victory over the Pistons.
From the start, both teams were committed. At the end of the first half, the Nuggets had only a one-point lead. Things rapidly turned around for them in the third quarter, when they put up a strong showing. The Pistons tried to rally late, but the Denver Nuggets held on to win in the end.
For the Detroit Pistons, Cade Cunningham, Cory Joseph, and Isaiah Stewart each scored 18 points. The team appeared to be entirely committed, but a terrible third-quarter performance cost them the game. They'll be hoping to put on a stronger show and avenge their home loss to the Nuggets.
Denver Nuggets Preview
This season, the Denver Nuggets have performed admirably. Despite injuries and health protocols, they have remained competitive and appear to have a chance to make the playoffs this season. With a 24-21 record, the squad sits sixth in the West. Nikola Jokic has been playing like a legitimate MVP front runner this season, and his brilliance has carried the team to a lot of success on his own. Other players such as Aaron Gordon, Will Barton, and Monte Morris have all made significant contributions, and the Nuggets have a decent chance of making a long postseason run if they continue to play well consistently.
Denver Nuggets Predicted Lineup
G – Monte Morris, G – Austin Rivers, F – Will Barton, F – Aaron Gordan, C – Nikola Jokic
Preview of the Detroit Pistons
The Detroit Pistons have had one of the worst seasons of any NBA franchise. With an 11-35 record, they are 14th in the East. The club has turned in some good performances in recent weeks, but they have lost a couple of games due to a lack of firepower. With 36 games remaining, the Pistons' chances of making the playoffs looked slim. The team, on the other hand, will play for pride and will attempt to apply what they've learned this season to the next season.
Detroit Pistons Predicted Lineup
G – Cory Joseph, G – Cade Cunningham, F – Hamidou Diallo, F – Saddiq Bey, C – Isaiah Stewart
Match Prediction: Nuggets vs. Pistons
In their most recent meeting with the Pistons, the Nuggets came out victorious. They'll be confident coming into this game, hoping to continue their winning streak at Little Caesars Arena. The Nuggets also have Nikola Jokic, who is currently on fire, to their advantage. He'll be hoping for another monster performance to lead his squad to victory on the road.