Kyrie Irving says he is not retiring in the Instagram Live session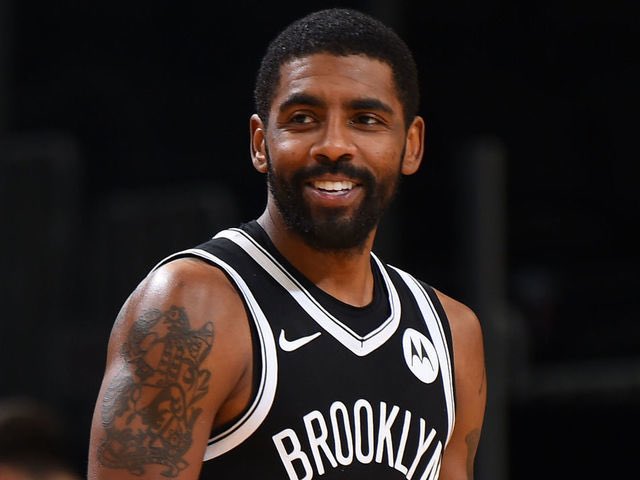 Kyrie Irving says he is not retiring in the Instagram Live session
Kyrie Irving of the Brooklyn Nets, who are now entangled in a legal battle over his refusal to be vaccinated, went on Instagram Live on Wednesday to emphasize that he has no plans to retire.
Irving spoke for more than 20 minutes, interrupted only when he appeared to mistakenly mute himself, and momentarily halted his broadcast in his first public comments on the vaccine since it was revealed that he will miss Nets home games for refusing to get the shot.
"Don't believe that I'm retiring," Irving said. "Don't believe that I'm going to give up this game for a vaccine mandate or staying unvaccinated. Don't believe any of that s***, man
Irving spoke extensively about vaccine requirements and society in general, reiterating many of the points made for him in an essay by Shams Charania of The Athletic published the day before. In essence, Irving claims that he is refusing to be vaccinated because he believes he is standing up for people who have lost their jobs as a result of their own refusal to receive a safe, widely administered vaccine that could help end a global pandemic that has killed millions and could kill even more.
Irving clarified that he is not anti-vaccine, but only anti-vaccine mandates:

"Just know that I'm rocking with all those that have lost their jobs to this mandate, and I'm rocking with all those that chose to get vaccinated and are choosing to be safe, as well. I'm on both sides of all this. I support and respect everybody's decision.
"The financial consequence and stuff, I know I do not want to even do that, but it's the reality that in order to be in New York City, in order to be on the team, I have to be vaccinated. I chose to be unvaccinated and that was my choice, and would ask you all just to respect that choice. I am going to just continue to stay in shape, be ready to play, be ready to rock out with my teammates, and be part of this whole thing."
Kyrie Irving speaks pic.twitter.com/So7qwh1r2f

— NBA Central (@TheNBACentral) October 14, 2021
While Irving was on the air, he received the typical outpouring of support from his fans, including notes of encouragement from retired NBA All-Star Stephon Marbury and, oddly enough, the official Duke men's basketball account, for whom Irving appeared in 11 games in 2011.
Irving has stated that he does not want to be utilized for political purposes, but that ship has clearly sailed. Several conservative figures, like Sen. Ted Cruz and Donald Trump Jr., have already expressed their support for Irving on social media.
Irving will not play for the Nets this season until he is inoculated, according to the current situation. Due to New York City immunization restrictions, he was officially forbidden from playing home games at Barclays Center, but Nets general manager Sean Marks stated that the franchise did not want a part-time player.
This situation appears to have two possible outcomes: either New York's vaccine mandates are lifted, or Irving is immunized. According to what he indicated on Wednesday, the latter is still a long shot.
'It's about being loyal to what feels good for me,' Kyrie Irving says of his decision to remain unvaccinated.
Kyrie Irving claimed Wednesday night that he still wants to play for the Brooklyn Nets, but that "this is about my life and what I am choosing to do," as he explained why he refused the COVID-19 vaccine.
Irving stated on Instagram Live that he is neither pro- nor anti-vaccine and that he is fully aware of the consequences of his decision.
Irving took to social media one day after the Nets said that they would not allow their starting point guard to practice or play with them until he completed the COVID-19 immunization mandate imposed by New York City. Irving stated unequivocally that he is not angry with the Nets organization, his teammates, or the NBA, and that he is not making a political statement. He constantly stated that he appreciates doctors who continue to attempt to keep people safe and those who have been vaccinated, as well as those who have not been vaccinated and "are being forced to do so and are losing their livelihood."
Nets general manager Sean Marks said Tuesday that he and team owner Joe Tsai finally decided not to let Irving join the team until he received at least one vaccination shot. Irving will only lose the money he was scheduled to play in home games, which he is not allowed to do under New York City's requirement, according to Marks.
According to ESPN's Bobby Marks and Tim Bontemps, Irving could lose almost $17 million if he misses every game in Brooklyn this season (including preseason games) as well as the two regular-season games versus the Knicks at Madison Square Garden. Irving may also sign a four-year, $187 million contract extension with Brooklyn.
NBA: Portland Trail Blazers vs LA Clippers Prediction And Match Preview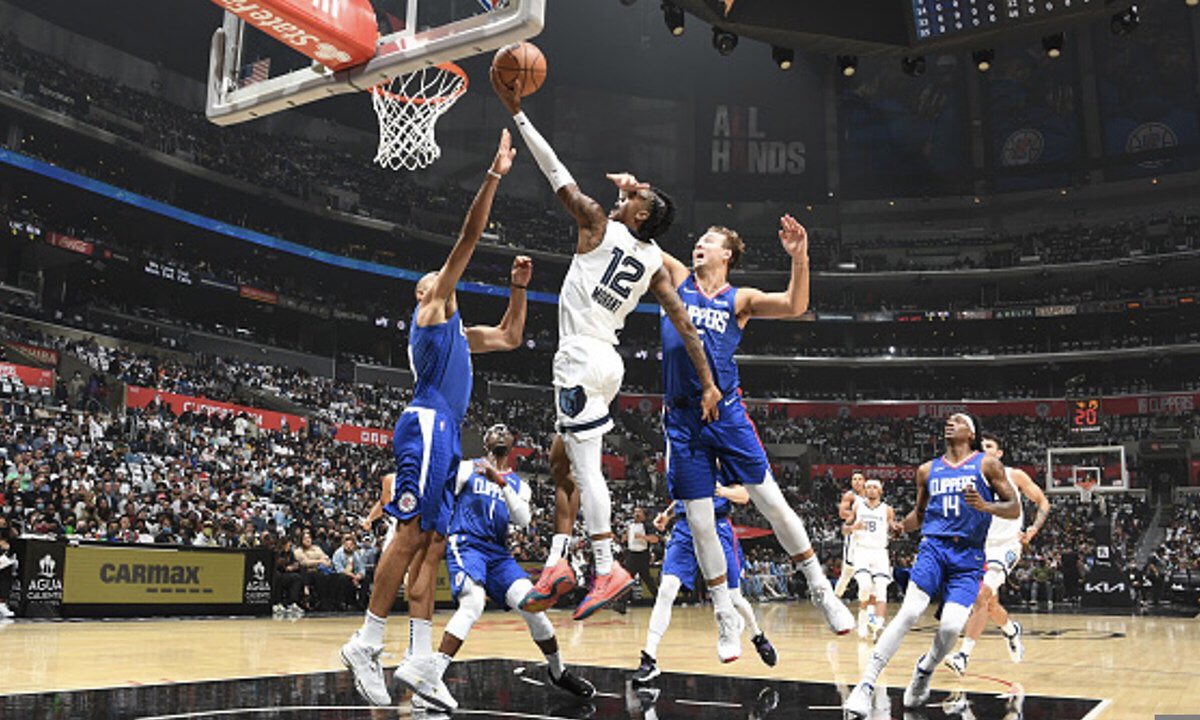 NBA: Portland Trail Blazers vs LA Clippers Prediction And Match Preview
When the Los Angeles Clippers take on the Portland Trail Blazers at Staples Center on Monday, they'll be hoping to snap their losing run. The two playoff-bound teams will meet twice this week, with the second showdown taking place in Oregon on Friday.
Match Details
Fixture – Portland Trail Blazers vs LA Clippers | NBA Season 2021-22
Date & Time – Monday, October 25th, 2021; 10:30 PM ET (Tuesday, October 26th, 8:00 AM IST)
Venue – Staples Center, Los Angeles, CA
Portland Trail Blazers Preview
The Portland Trail Blazers did not make any offseason changes, but they remain a potent playoff club. As starters, CJ McCollum and Robert Covington have been outstanding.
So far, McCollum has led the squad in scoring in both of the team's last two games. Against the Sacramento Kings, he scored 34 points on 14-24 shooting, and against the Phoenix Suns, he scored 28 points on 10-19 shooting.
Meanwhile, Jusuf Nurkic has returned to full strength. In the Blazers' first game, the Bosnian big man had 20 points and 14 rebounds, and in the second game, he had 9 points and 12 rebounds.
So far, Larry Nance Jr., Nassir Little, and Cody Zeller have provided solid productivity off the bench for the Portland Trail Blazers. Anfernee Simons scored 18 points in 24 minutes against the Phoenix Suns, and he was a plus-25 for the night.
This season, new head coach Chauncey Billups will be looking to enhance his team's defense. Despite the fact that the Blazers have only played two games, their pick-and-roll coverage appears to be improving, as they are now ranked fifth in the league in defensive rating.
When you get your first win as a head coach you get the game ball & a shower 🤣❤️

(video coming soon) pic.twitter.com/Qm4P5mm75P

— Portland Trail Blazers (@trailblazers) October 24, 2021
Portland Trail Blazers Predicted Lineup
G – Damian Lillard | G – CJ McCollum | F – Norman Powell | F – Robert Covington | C – Jusuf Nurkic
Preview of the Los Angeles Clippers
After all, the Los Angeles Clippers might be without Kawhi Leonard. Despite Paul George's great numbers, they opened the season from 0-2 on the road. Serge Ibaka, who is out with a back injury, as well as youngster Keon Johnson, are also sidelined for the Clippers.
Following his spectacular performance in Game 6 of the 2021 Western Conference Semifinals, Terance Mann is expected to take on a larger role off the bench.
Coach Tyronn Lue prefers Marcus Morris Sr. to start, therefore Nicolas Batum will now come off the bench. Furthermore, with Patrick Beverly's departure, Reggie Jackson has taken over as the team's full-time point guard. During the 2021 NBA playoffs, he made an impression on the NBA community, and the LA Clippers re-signed him in free agency.
Tyronn Lue is one of the finest coaches in the league when it comes to making in-game adjustments, as he demonstrated in the last two games. Both losses were tight, with an average margin of four points between them.
As a result, the LA Clippers don't have much to be concerned about; all they have to do now is keep the course.
LA Clippers Predicted Lineup
G – Reggie Jackson | G – Eric Bledsoe | F – Paul George | F – Marcus Morris Sr. | C – Ivica Zubac
Match Prediction: Trail Blazers vs. Clippers
In comparison to the Los Angeles Clippers, the Portland Trail Blazers appear to be in better shape. The Clippers have dropped their last two games, while the Blazers have just defeated the Phoenix Suns. Furthermore, the Los Angeles Clippers are plagued by ailments, although the Portland Trail Blazers are mostly healthy.
The Blazers appear to be the clear favorites to win this game.
NBA: Washington Wizards vs Brooklyn Nets Prediction And Match Preview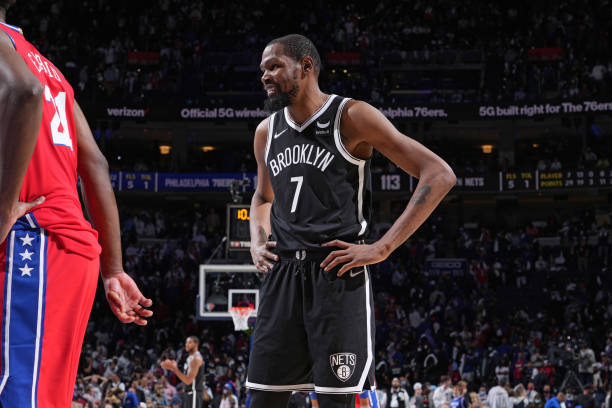 NBA: Washington Wizards vs Brooklyn Nets Prediction And Match Preview
In the 2021-22 NBA season, the Brooklyn Nets will host the Washington Wizards at the Barclays Center in what promises to be an exciting contest. The Brooklyn Nets have had a sluggish start to the season, with some disappointing losses early on. They just suffered their second loss of the season and their first in front of their home crowd.
The Washington Wizards have enjoyed a strong start to the season, winning their first two games. Their trip to Brooklyn will be the first of two away games in a row.
Match Details
Fixture: Washington Wizards vs Brooklyn Nets | NBA Season 2021-22
Date & Time: Monday, October 25th; 7:30 PM ET (Tuesday, October 26th; 5:00 AM IST)
Venue: Barclays Center, Brooklyn, NY
Brooklyn Nets Preview
The Brooklyn Nets were the preseason favorites to win the NBA championship in 2021-22. They have not, however, played like champions thus far. Despite winning their first game against the Philadelphia 76ers, the Nets have struggled to maintain consistency in their first three games.
Maybe they're missing the third and last member of their big three, Kyrie Irving, who won't play for the Brooklyn Nets this season if he keeps his anti-vaccine position.
Whatever the situation may be, the Brooklyn Nets must get back on track if they are to secure the Eastern Conference's top slot.
Kevin Durant tonight:

38 Points
5 Rebounds
3 Assists
71% FG pic.twitter.com/uk0o3O213K

— Hoop Central (@TheHoopCentral) October 24, 2021
Brooklyn Nets Predicted Lineup
G – James Harden | G – Joe Harris | F – Kevin Durant | F – Blake Griffin | C – Nicolas Claxton.
Washington Wizards Preview
The Washington Wizards, despite having a strong roster and a lot of talent, were not anticipated to do much after Russell Westbrook's departure. The "unwanted gang," on the other hand, is proving its sceptics wrong with outstanding performances.
Three starters for the Washington Wizards were acquired from the Los Angeles Lakers in exchange for Russell Westbrook, and they have performed admirably for their new team.
The Indiana Pacers have won two straight games against the Toronto Raptors and will be looking for a third on Monday.
Washington Wizards Predicted Lineup
G – Spencer Dinwiddie | G – Bradley Beal | F – Kentavious Caldwell-Pope | F – Kyle Kuzma | C – Daniel Gafford.
Prediction for Wizards vs. Nets
Given their league success thus far, the Washington Wizards will enter this game with confidence. The Brooklyn Nets are favorites to win the game on paper. However, they have yet to demonstrate the kind of offensive firepower that propelled them to the top of the offensive rating rankings in the 2020-21 NBA season.
With everything in mind, the Wizards have a strong chance of winning, but it will be a close call. The Nets might win their second game of the season if they can generate more output from players other than Durant.
After a tumultuous protest for Kyrie Irving, the Nets temporarily shut down Barclays Center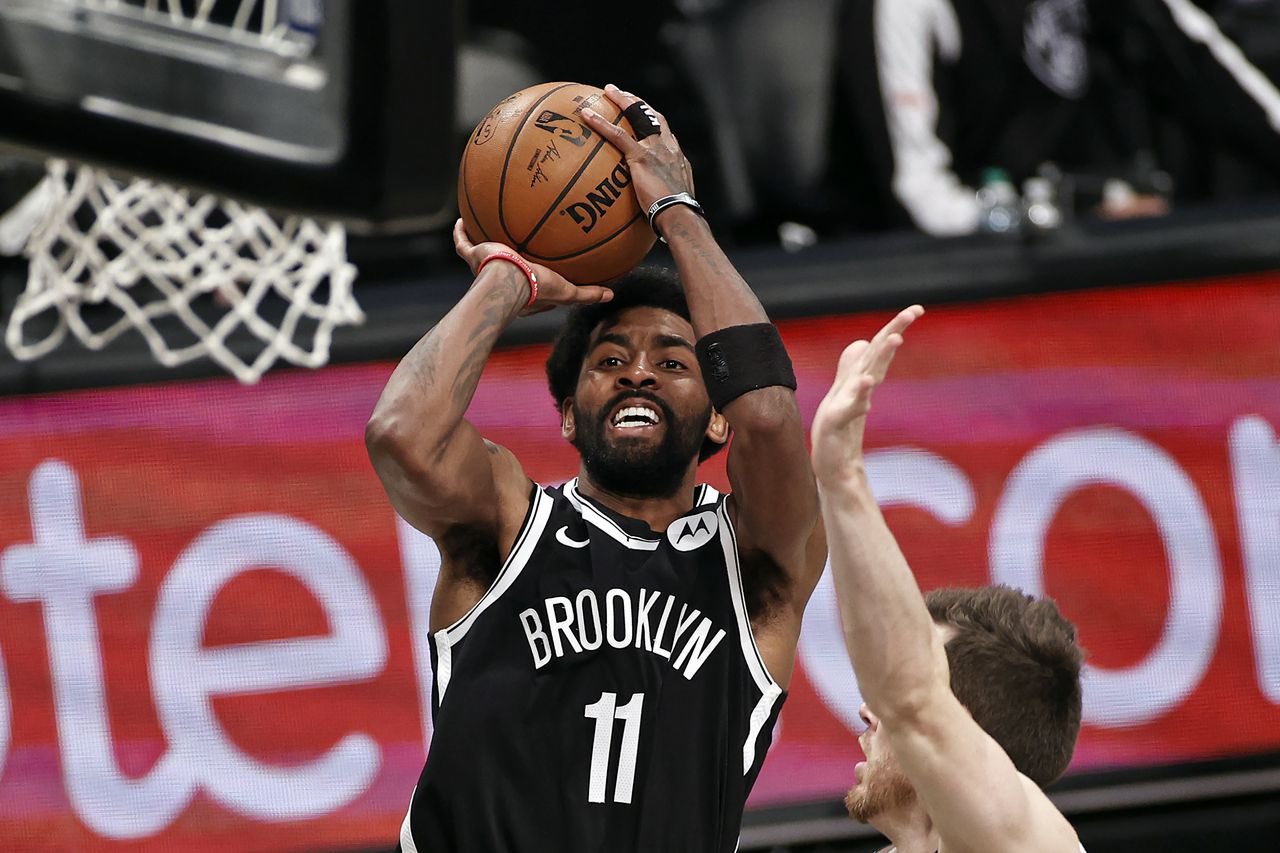 After a tumultuous protest for Kyrie Irving, the Nets temporarily shut down Barclays Center
On Sunday, Kyrie Irving was nowhere to be seen or heard at the Brooklyn Nets' home opener, but the consequences of his refusal to get vaccinated were on full show.
A big group of vaccination mandate protestors gathered outside the Barclays Center ahead of the game, demanding that Irving be allowed to play in NBA games once more. Irving will not play until the problem is settled, despite the fact that he is only allowed to attend Nets home games owing to New York standards.
The fans became enraged and pushed past the barricades outside the arena, wearing shirts with messages like "Stand with Kyrie" and yelling "Let Kyrie play."
According to Newsday's Barbara Barker, the group included Trump supporters and those with Black Lives Matter posters, while another person claimed to hear a reference to the Jan. 6 Capitol storming.
According to Barker, the scene became so tense that the Nets shut down admittance to the Barclays Center in an attempt to keep demonstrators out. The closure was only temporary, according to Newsday's Greg Logan, who reported minutes later that arena workers and police had regained control of the situation and that those with tickets were being entered once more.
Later, the Barclays Center issued a brief statement confirming the lockdown:
"Barclays Center briefly closed its doors today in order to clear protestors from the main doors on the plaza and ensure guests could safely enter the arena. Only ticketed guests were able to enter the building and the game proceeded according to schedule."
The effects of Kyrie Irving's vaccine refusal
Irving has become a person around which anti-vaccine mandate forces have gathered, earning support from various conservative figureheads, including Senator Ted Cruz and Donald Trump Jr., as the crisis around his vaccination rejection has intensified.
Irving missed the Nets' media day and preseason games due to current New York vaccine laws, which require home players to get immunized before playing. The Nets devised a way for him to practice, but the organization eventually decided it didn't want Irving to play if he was only allowed to play on the road. It has also avoided any discussions about a possible $186 million deal for the star point guard.
The fallout from Irving's refusal to get immunized as his team prepares for the season has been anticipated, despite the fact that the player has been relatively quiet, restricting his utterances to cryptic tweets and a solitary Instagram Live session in which he stated he has no plans to retire.
Irving has sought to emphasize that he is not anti-vaccine and is simply attempting to be a "voice for the voiceless," as one of his supporters put it, but if Sunday's events are any indication, the people behind him have plenty of voice.