Justin Bieber – Holy Lyrics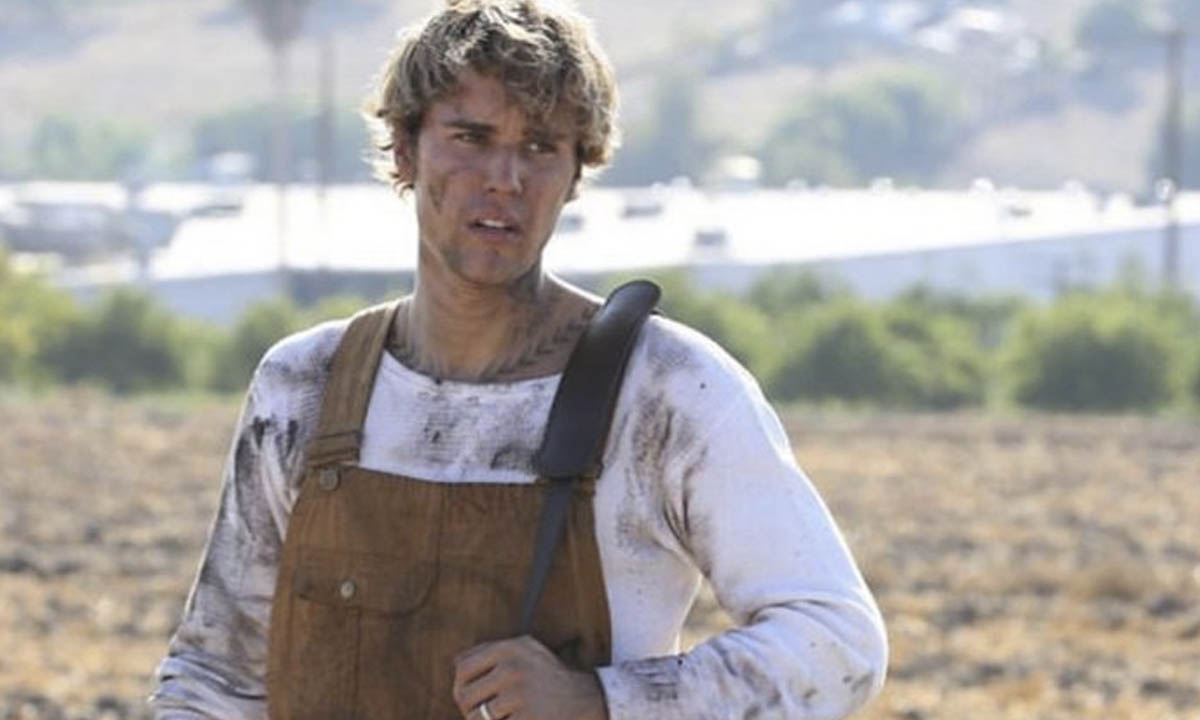 "Justin Bieber – Holy Lyrics"
[Verse 1: Justin Bieber]
I hear a lot about sinners
Don't think that I'll be a saint
But I might go down to the river
'Cause the way that the sky opens up when we touch
Yeah, it's making me say
[Chorus: Justin Bieber]
That the way you hold me, hold me, hold me, hold me, hold me
Feels so holy, holy, holy, holy, holy
On God
Runnin' to the altar like a track star
Can't wait another second
'Cause the way you hold me, hold me, hold me, hold me, hold me
Feels so holy
[Verse 2: Justin Bieber]
I don't do well with the drama
And, no, I can't stand it being fake
(No, no, no, no, no, no, no)
I don't believe in nirvana
But the way that we love in the night gave me life
Baby, I can't explain
[Chorus: Justin Bieber]
That the way you hold me, hold me, hold me, hold me, hold me
Feels so holy, holy, holy, holy, holy
On God
Runnin' to the altar like a track star
Can't wait another second
'Cause the way you hold me, hold me, hold me, hold me, hold me
Feels so holy
[Bridge: Justin Bieber & Chance the Rapper]
They say we're too young and
The pimps and the players say, "Don't go crushin'"
Wise men say fools rush in
But I don't know (Ah-ah-ah-ah)
They say we're too young and
The pimps and the players say, "Don't go crushin'"
Wise men say fools rush in
But I don't know (Chance the Rapper)
[Verse 3: Chance the Rapper]
The first step pleases the Father
Might be the hardest to take
But when you come out of the water
I'm a believer, my heart is fleshy
Life is short with a temper like Joe Pesci
They always come and sing your praises, your name is catchy
But they don't see you how I see you, Parlay and Desi
Cross, Tween, Tween, Hesi' hit the jet speed
When they get messy, go lefty like Lionel Messi
Let's take a trip and get the Vespas or rent a jetski
I know the spots that got the best weed, we goin' next week
I wanna honor, wanna honor you
Bride's groom, I'm my father's child
I know when the son takes the first steps, the Father's proud (Yes)
If you make it to the water, He'll part the clouds (Uh)
I know He made you a snack like Oscar Proud (Mwah)
Suffer it to be so now gotta clean it up (Ooh)
Formalize the union in communion, He can trust (Woo)
I know I ain't leavin' you like I know He ain't leavin' us (Ah)
I know we believe in God, and I know God believes in us
[Chorus: Justin Bieber]
'Cause the way you hold me, hold me, hold me, hold me, hold me
Feels so holy, holy, holy, holy, holy
On God
Runnin' to the altar like a track star
Can't wait another second, on God
Runnin' to the altar like a track star
Can't wait another second, on God
Runnin' to the altar like a track star
Can't wait another second
'Cause the way you hold me, hold me, hold me, hold me
Feels so ho-ho-ho-holy
Credits & Info
Written By Mr. Franks, Tommy Brown, Jon Bellion, Jorgen Odegard, Chance the Rapper & Justin Bieber
Release Date September 18, 2020
This song was teased a week ago when Bieber posted a mysterious tweet without any detail, leading fans specualting his next release.
The day after, Justin posted a website and fans found a possible hint on the song title after viewing the website's coding, which the new compilation playlist spells "Holy" accordingly, too.
The title and the release date was confirmed with a tweet, on September 14, 2020. The featured artist is revealed the following day.