Jon Lester retires after 16 MLB seasons with the Red Sox and Cubs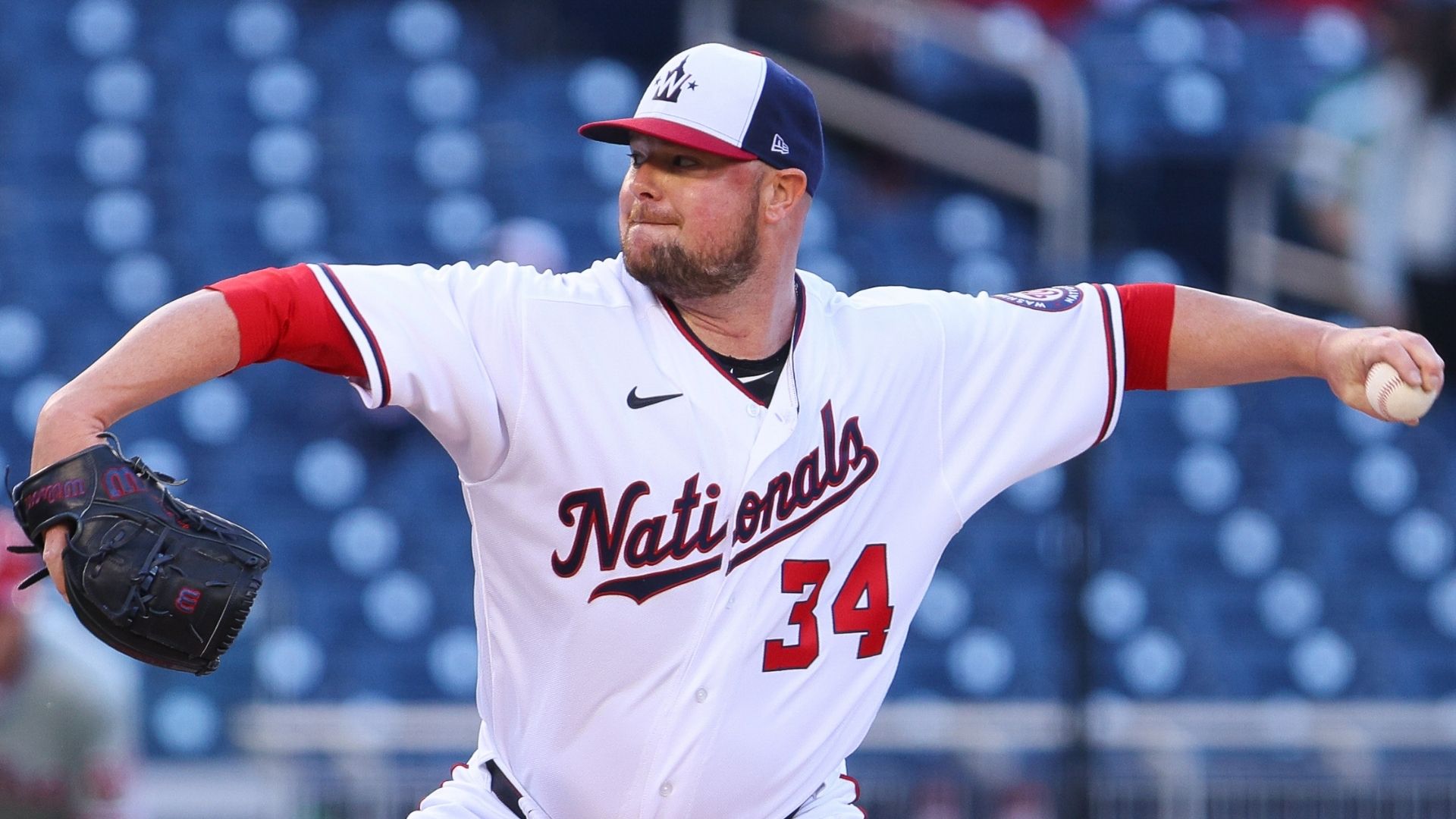 Jon Lester retires after 16 MLB seasons with the Red Sox and Cubs
Jon Lester's 16-year MLB career is over.
Lester told ESPN's Jesse Rogers that his body can no longer take a full season.
"It's kind of run its course," Lester added. "It's getting harder for me physically. The little things that come up throughout the year turned into bigger things that hinder your performance."
Lester had time with the Boston Red Sox, Chicago Cubs, Oakland Athletics, St. Louis Cardinals, and Washington Nationals. He was an All-Star five times and finished second in the Cy Young voting four times, including in 2016.
Lester was drafted by the Red Sox in the second round in 2002. His rookie season took a drastic turn at the conclusion of the year when he was diagnosed with cancer after complaining of back pain.
Lester returned to the Red Sox late in the 2007 season after receiving chemotherapy. In Game 4 of the 2007 World Series, he got his first playoff start. He pitched 5.2 shutout innings to help the Red Sox win the series 4-3.
Lester spent his first nine years with Boston before being dealt to the A's in July 2014. He helped Oakland into the playoffs, but they were defeated by the Kansas City Royals in the wild card game.
Lester joined the Cubs as a free agent that winter. Il re-joined Chicago for a six-year, $155 million agreement to reconnect with former Boston frontman Theo Epstein.
Lester was a key player in the Cubs' 2016 World Series success. He was 3-1 with a 2.02 ERA and 30 K's in 35.2 innings. On two days rest, he relieved in Game 7 of the World Series versus Cleveland.
Lester's career ended in 2016, despite an All-Star appearance and a ninth-place finish in Cy Young voting two years later.
The Cardinals traded Lester to the Nationals midway through the 2021 season.
Tossing 2,740 innings, Lester finished 200-117, 3.66 ERA, with 2,488 strikeouts.
Dodgers beat Giants in NLDS thriller to advance to NLCS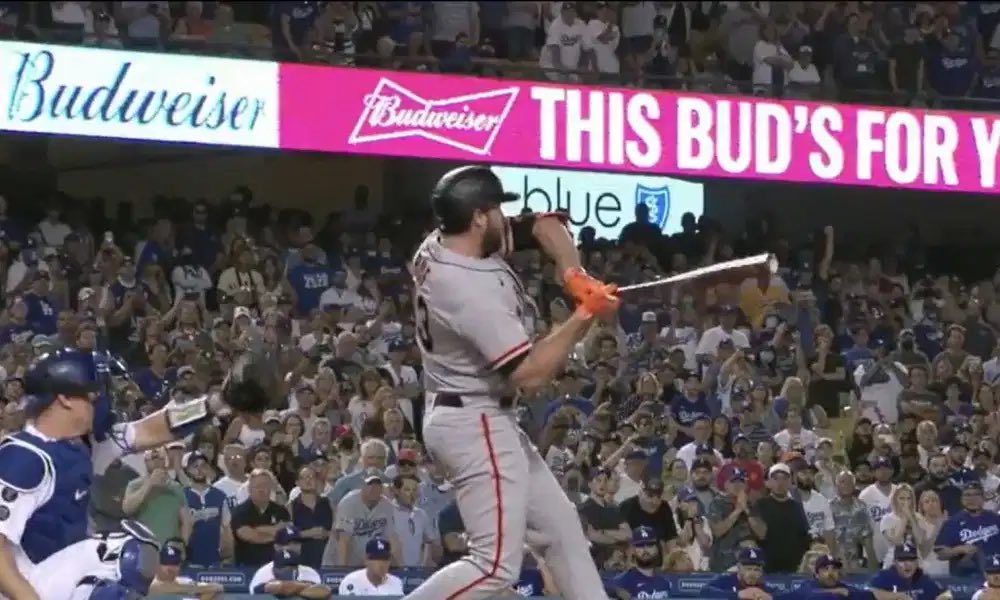 Dodgers beat Giants in NLDS thriller to advance to NLCS
The Los Angeles Dodgers were the last ones standing by the end of the night in a 24-round heavyweight prizefight in spikes, a tape-measure finale after a six-month marathon.
The Dodgers were tired and worn out, but they stayed in there Thursday night to beat the San Francisco Giants 2-1 in front of a raucous sellout crowd of 42,275 at Oracle Park for their 110th win of the season.
The Dodgers saved their heaviest blow for the fourth round, rallying off rookie closer Camilo Doval. Cody Bellinger, who had batted just.165 all season, made him pay in the ninth inning with a run-scoring, one-out single that drove home Justin Turner from second base.
The Dodgers, who tried to deceive the Giants by starting reliever Corey Knebel instead of 20-game winner Julio Urias, used one more trick in their bag of tricks.
THE DODGERS BEAT THE GIANTS TO GO TO THE NLCS ‼️ pic.twitter.com/CUQsiygGzN

— SportsCenter (@SportsCenter) October 15, 2021
They brought in a three-time champion. Max Scherzer, the Cy Young Award winner, came in to close out Game 3 in the ninth inning, and he delivered with his first career save at the age of 37.
By winning Game 5 of the NL Division Series, the Dodgers will now meet the Atlanta Braves in the best-of-seven National League Championship Series, which will begin on Saturday in Atlanta.
The Giants are heading home after winning 109 games this season, including a franchise-record 107 regular-season games. It does not appear to be equitable.
On the other hand, who said postseason baseball was fair?
If you say #BeatLA, you better beat LA. pic.twitter.com/QAvxopv1et

— Los Angeles Dodgers (@Dodgers) October 15, 2021
"This has been so close all year that it's strange to believe that there are a couple of moments that are going to define what seven months of labor have done," Giant's third baseman Evan Longoria said.
"This is probably the most evenly matched series with another team that I've ever been part of.'' said Dodgers All-Star right fielder Mookie Betts, who recorded a playoff career-high four hits.
All season long, these two teams traded punches and counter-punches, so it was only fitting that this must-win game was a microcosm of the season.
The Giants' ace Logan Webb was masterful once again, allowing only one hit to anyone who wasn't Mookie Betts, who blinked first. Betts' third hit came in the sixth inning, and this time it was a big one. When Corey Seager hammered a double down left field for a 1-0 lead, he stole second base and scored.
The Dodgers' joy didn't last more than a hitter.
Darin Ruf, in left field, unloaded on the sixth fastball after watching Urias throw five in a row. It was a 95-mph fastball that landed square in the middle of the batter's plate. With every step he made around the bases, the audience screamed as he launched it 452 feet towards Alcatraz at 110 mph off his bat.
It will go down as one of the best games in the 131-year rivalry between the Dodgers and Giants, transforming Webb into a folk hero in the same manner that Tim Lincecum is still revered, with Ruf taking a page from Barry Bonds' playbook.
In this series, Webb was absolutely incredible. In 14 2/3 innings, he only allowed nine hits and one run while striking out 17 batters and walking one. This night, he only gave up four hits, three of which were to Betts. Since May 5, he hasn't lost a game, and the Giants have gone 19-2 in his last 21 starts.
In games, there is usually a victor and a loser, but it didn't seem fair to label the loser a failure this time.
Before the game, Dodgers manager Dave Roberts remarked, "I was hoping it wouldn't come to this,'' Dodgers manager Dave Roberts said before the game. " But, if you're talking about baseball, I believe it's the first time this has happened, with us playing in a postseason series after the regular season ended the way it did.
MLB catcher and announcer Ray Fosse dies at 74 after a 16-year battle with cancer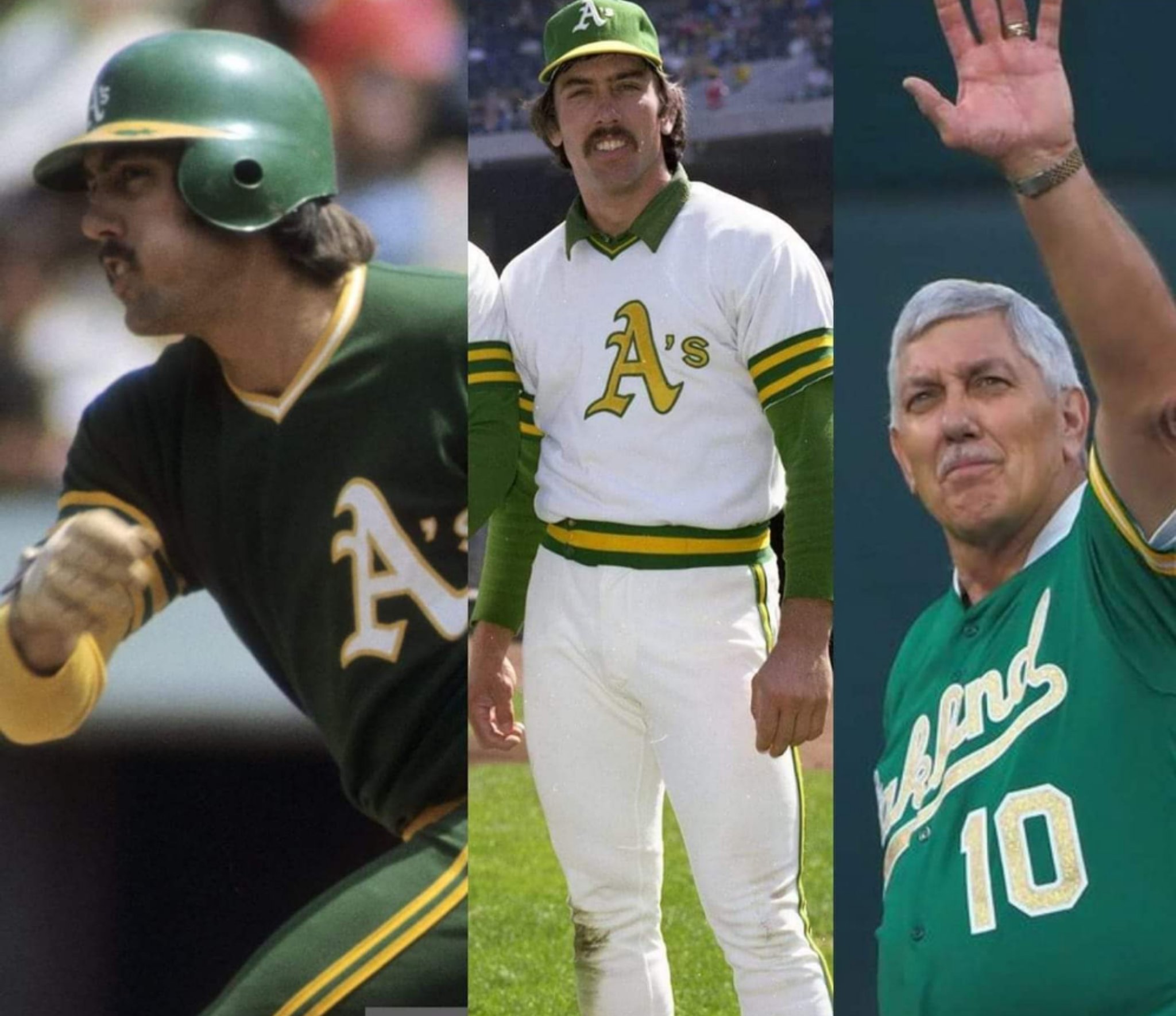 MLB catcher and announcer Ray Fosse dies at 74 after a 16-year battle with cancer
According to the Oakland Athletics, long-time big-league catcher and announcer Ray Fosse died on Wednesday after a 16-year battle with cancer. Fosse was 74 years old when he died.
As a catcher, Fosse had a 12-year career in the majors. In 1967, he made his major league debut with Cleveland, and he went on to play in the All-Star Game in 1970 and 1971. Because of Pete Rose's decision to barrel over Fosse, Fosse's involvement in the 1970 event has remained imprinted in the sport's memory. Fosse suffered a fractured and dislocated shoulder as a result of the accident, injuries that hampered him for the remainder of his career, particularly on the offensive side of the ball.
Following Fosse's death, the Athletics issued the following statement:
We'll miss you, Ray. pic.twitter.com/0MWrUzL3iK

— Oakland A's (@Athletics) October 14, 2021
Fosse would go on to have a long and successful career as a result of his outstanding defense. He'd play for the Athletics, the Seattle Mariners, and the Milwaukee Brewers. With 61 home runs and a.256/.306/.367 line (90 OPS+), he concluded his career with a.256/.306/.367 line (90 OPS+). Fosse won a pair of Gold Glove Awards and was a finalist for the American League Most Valuable Player Award in 1971.
Fosse also played for the Cleveland Indians, Seattle Mariners, and Milwaukee Brewers, among other teams.
Carol, Ray's wife, issued the following statement: 
"It is with a heavy heart that Carol Fosse, Ray Fosse's wife of 51 years, shares the sad news that Ray Fosse lost his battle to cancer on October 13, 2021, after silently fighting it for the past 16 years. Carol and daughters, Nikki and Lindsey, send their lover out to family, friends, and fans that mourn his loss with them."
Statement from NBC Sports California:
"NBC Sports California is deeply saddened to learn of Ray Fosse's passing. Our thoughts are with his wife, Carol, his daughters, Nikki and Lindsey, and his family as we mourn the loss of a truly exceptional colleague and friend. Ray's deep connection and significant impact on NBC Sports California, the A's franchise, and the fanbase over a half-century as a player, broadcaster, and ambassador will endure well into the future. We are thankful to have known Ray and fortunate to have been a part of his tremendous life and career. He will be greatly missed"
Dodgers' Kershaw leaves the game against Brewers due to forearm discomfort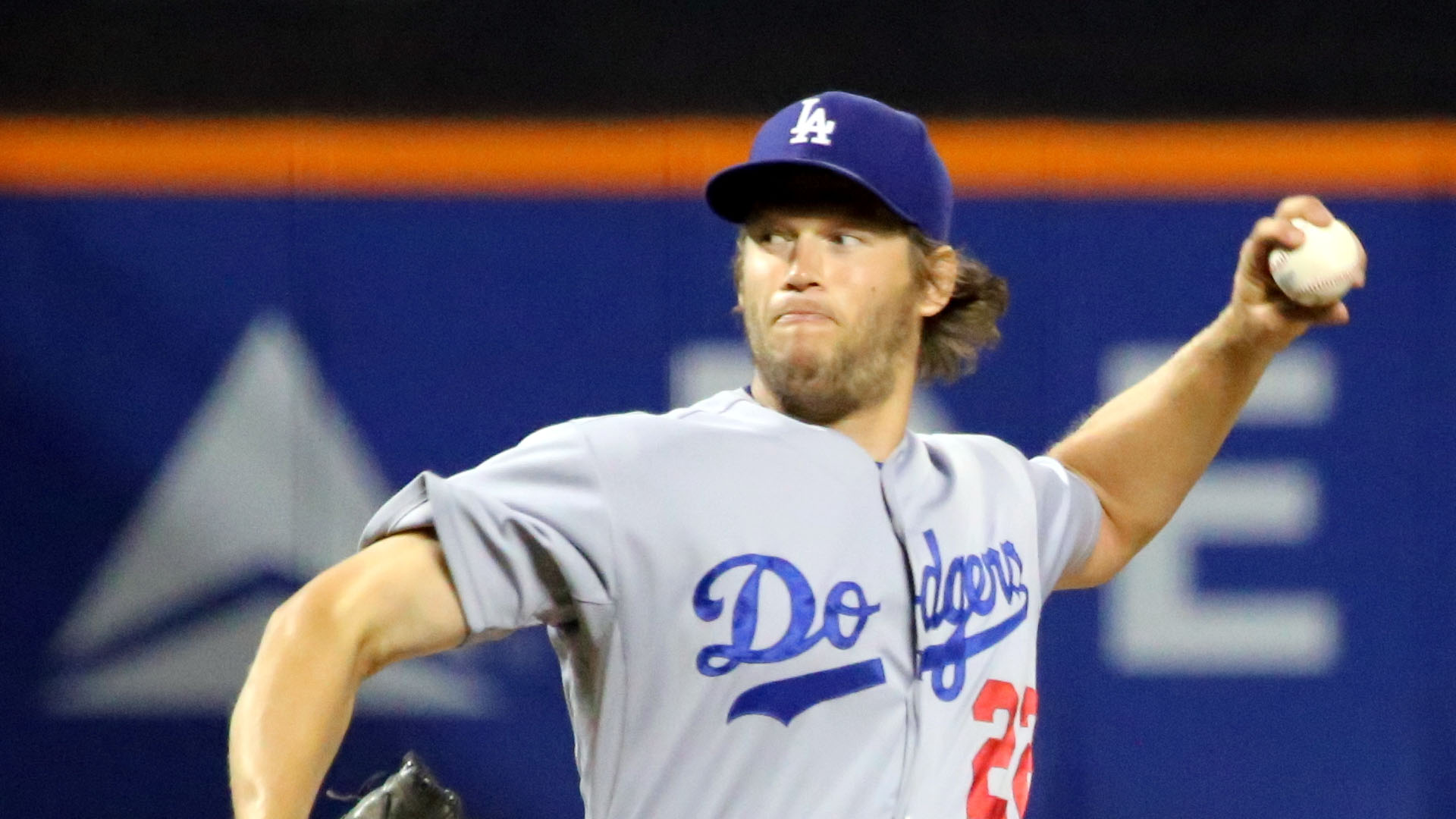 LOS ANGELES, Calif. (AP) — Clayton Kershaw of the Los Angeles Dodgers abandoned his start against the Milwaukee Brewers in the second inning due to left forearm pain.
In his final regular-season start, Kershaw allowed three runs and two hits on 42 pitches over 1 2/3 innings. The lefty struck out one batter and walked none.
He didn't pitch from July 4 to September 12 because he was on the disabled list with left forearm soreness. Kershaw's record is 10-8 with a 3.38 ERA, his best since a 4.26 ERA as a rookie in 2008.
Manager Dave Roberts and a trainer visited the mound to see how the three-time Cy Young Award winner was doing. Kershaw walked off with the trainer and took a seat in the dugout after a few moments. Kershaw held the ball in his glove rather than throwing it away, as most pitchers do when they are replaced.
Kershaw is a free agent at the end of this season. Depending on how far the Dodgers move in the postseason and his health, this could be his final appearance with the team.
Los Angeles entered the day two games behind San Francisco for the NL West lead, but assured of hosting the NL wild-card game if the Giants fail to catch them. The regular season concludes on Sunday.
Kershaw's last start was a 7-2 loss at Arizona last weekend, in which he allowed four runs (three earned) and six hits in 4 1/3 innings.