Jio Fiber Set-Top-Box: New Subscribers, Installation, Apps and Everything Else We Know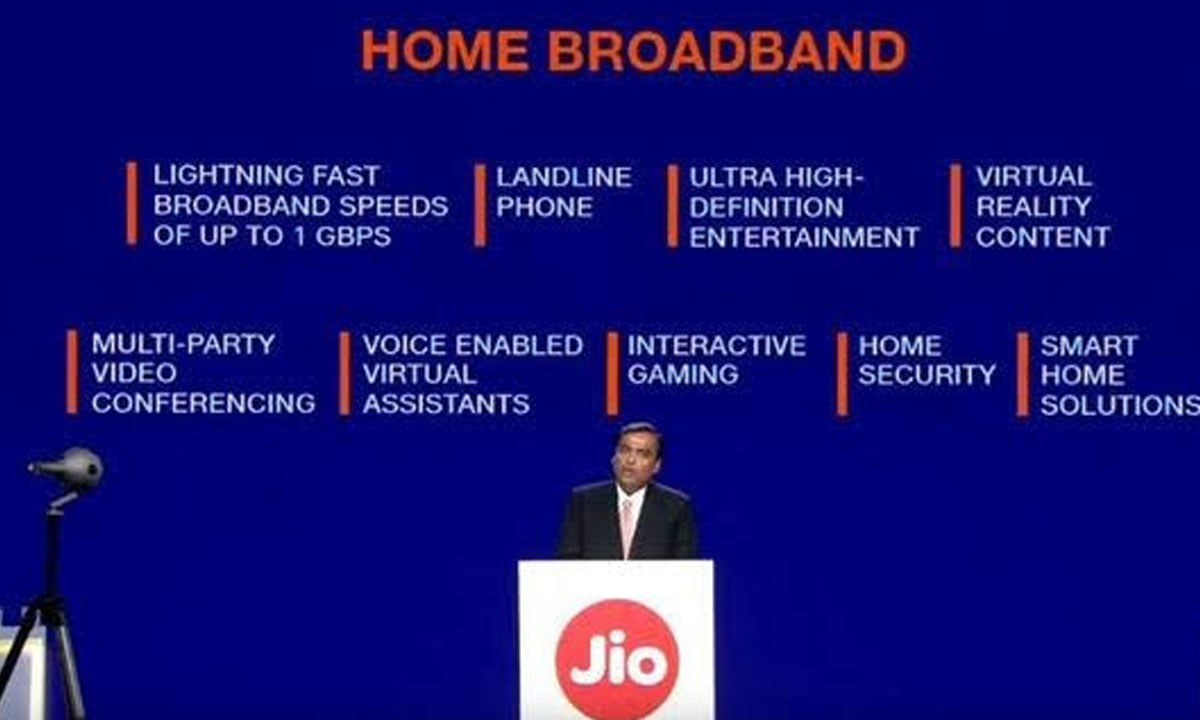 Jio has already started its Jio Fiber service in some of the prominent cities and select locations. As a launch offer, Jio offered the service for the early subscribers of Jio Fiber. Jio has earlier announced its tariff plans and given a date when the free preview offer ends. Now, Jio has started moving its free preview offer subscribers to paid plans. 
As the paid plans rollout, JIo will keep away the set-top box free to its existing customers. Also, new customers will be eligible for the same. This new rollout will hit across the country in a few weeks. 
Here's everything we know about the Jio Fiber set-top box:
What do we know about Jio Fiber set-top box?
Earlier this year, Jio Fiber promised a super packed set-top box for its broadband service customers during the tariff announcements. This set-top is an Android-based streaming media player that can be connected to the customer's TV  using an HDMI connection cable. 
Jio Fiber set-top box will come with Bluetooth-based remote control, Ethernet cable, HDMI cable and a set-top box guide for the customers. 
The set-top needs an active internet connection to stream the content just like Netflix, Amazon, Alt Balaji or Zee. It comes with Android 7.0. 
How do I get Jio set-top box free?
Jio Fiber set-top is now available to both, existing and new customers. In case, you're a new customer to Jio Fiber than the set-top box will be installed through the regular process. 
Existing customers have to follow this procedure to get the Jio Fiber
set-top box: 
Step 1: Register for a paid plan on the MyJio app and choose a plan. There are three plans – monthly, quarterly, and annual plans. 
Step 2: After you have selected the plan and made the payment. MyJio app will prompt you to a screen where you can schedule an appointment for the set-top box installation on a date and time as per your convenience. 
Step 3: The set-top can also be availed at a local reliance Jio store. There is a probability the stock may be over so give a call when you leave. 
How should I Install Jio set-top box?
For the installation part, Reliance Jio will send a technician who will take care of the installation. The Jip Fiber set-top box installation takes hardly 10 minutes. 
Once the installation is done the set-top box will install a few updates and reboot. Also, the remote control will get an update when you use it for the first time. 
What are the apps on Jio Fiber set-top box?
Jio Fiber set-top box is loaded with apps such as YouTube, Voot, Hotstar, Jip TV Plus, SonyLIV, JIo Saavn, and Jio Cinema. Apart from these, the Jio app store, also lets you download and play games. 
Based on the subscription plans, you can get premium access to apps like Hotstar, Sony LIV, and other apps. 
How to stream live TV channels on Jio Fiber set-top box?
JIO Fiber set-top box may soon add support for additional live channels. As of now, you can watch a few music, entertainment and news channels on the JIoTV Plus app. 
How to stream 4k content on Jio Fiber set-top box?
Reliance may soon announce its plan regarding the 4K content. Currently, the supported content for the starters is mostly full-HD. 
Watch this space for more new on JIO Fiber.