Instagram looks to be working on a tool which replicates most TikTok features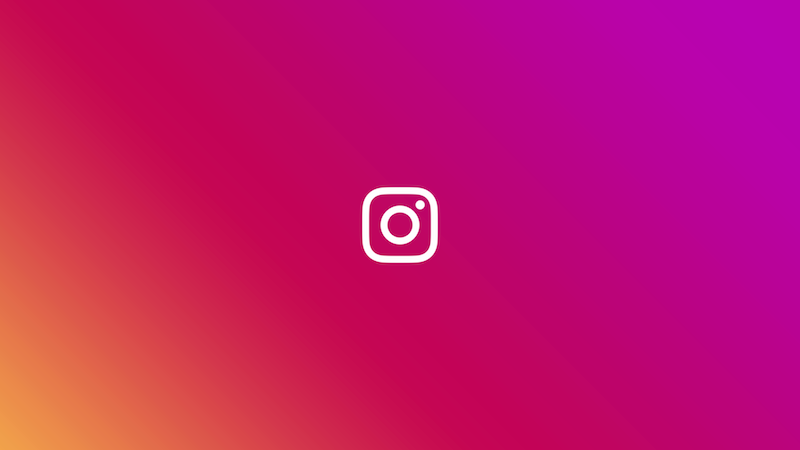 One of the words that have remained absent from the tech industry since a long time now is Innovation. We see that there are a lot of new tools and features being released and added everywhere. However, it is also a fact that we might have seen those set of features somewhere else too. Talking about this, the best example we can take is of Instagram and Snapchat. While many might not be aware, Snapchat is the one who first had the idea of Snapchat Stories. Later, Instagram decided to replicate this idea in the form of Instagram Stories. In the current situation, Instagram Stories is massively popular compared to Snapchat. However, that does not mean that the credits for Stories should not go to Snapchat.
Similarly, we are now hearing that Instagram is working on a new tool which has most of the features that are available in TikTok. Now, we don't know at the moment if Instagram will release this as a standalone app or add them to the main app. However, what we do know is that TikTok should be credit for the idea originally. It is common that an app's idea would be replicated by others but this happens only when the original idea became popular in the first place.
Jane Manchun Wong, reverse engineering expert, found out from internal code that Instagram is working on a new tool which she describes as follows:
"Just like TikTok, "Clips" allows users to record segments of videos into a single video Story. Just like TikTok, users can overlay music on clips. Just like TikTok, users can adjust the speed and timer of each video clips."
From this statement, it is clear that the app Instagram is working on is known as "Clips". Therefore, it might be released as a standalone app to compete with TikTok as well. Prior to this, we had reports regarding a Snapchat replica being developed by Instagram as well.
Kobe Bryant's Inspirational quotes you must read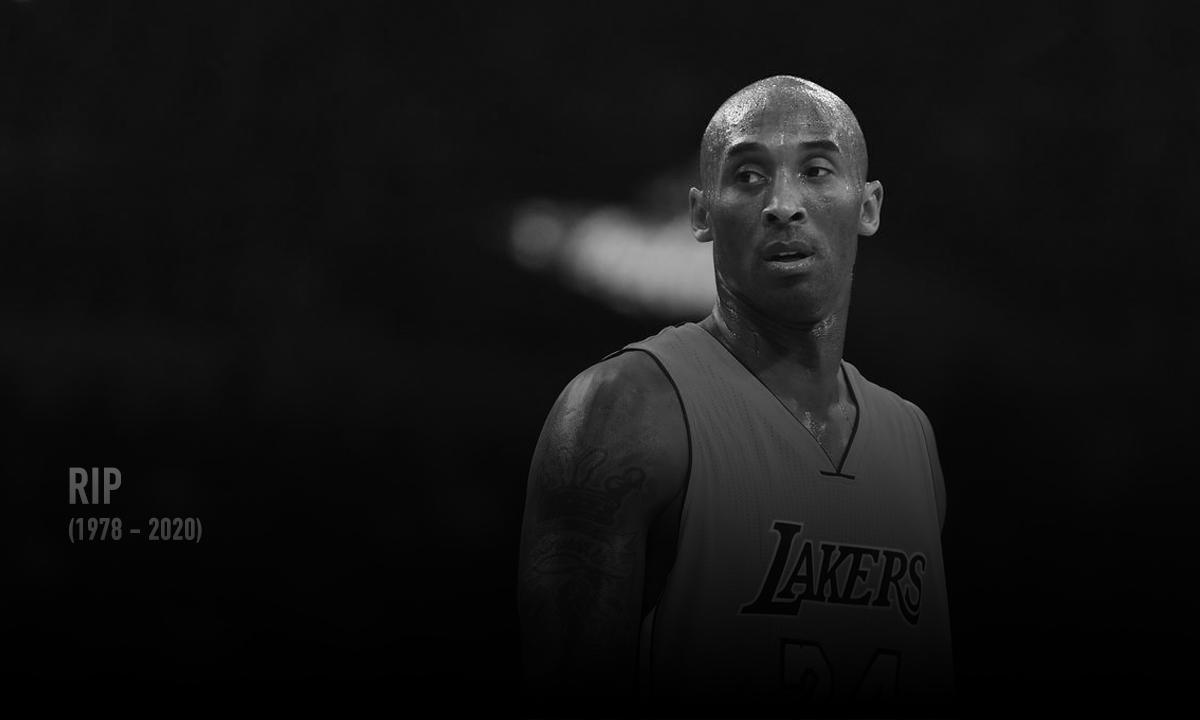 The sudden death of the legend has put the whole sports world in shock. Bryant died in a helicopter crash alongside his daughter in the hills of California.
Kobe has been an inspiration for all and has inspired many on and off-field. Just like his game he has inspired people through his wisdom and the life he lived.
Here are the few memorable quotes from the legend Kobe Bryant:
In a recent interview with USA Today just three days before his death he said, "You got to do what you love to do. I love telling stories."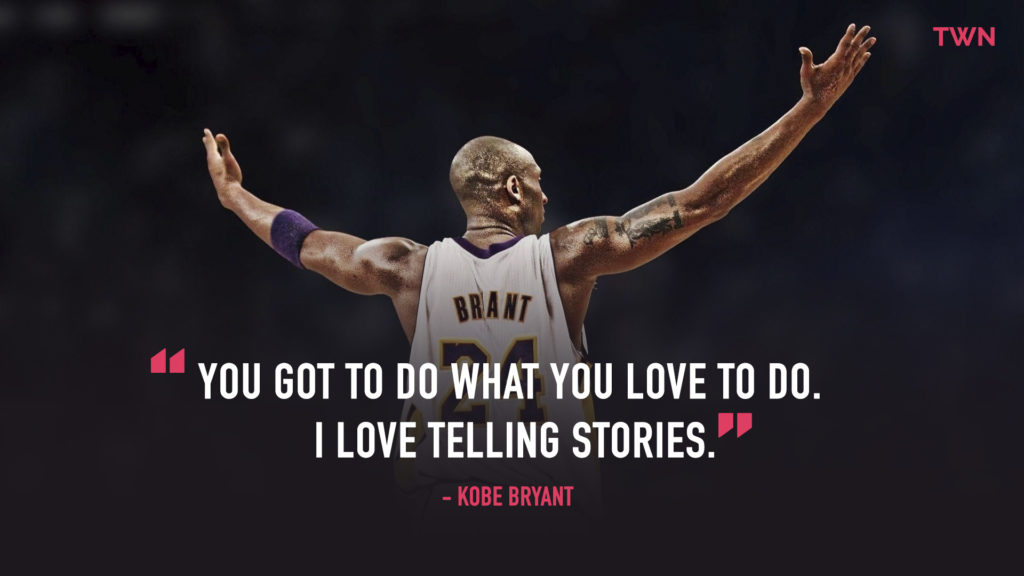 During an interview in 2019 with ESPN, Bryant said. "Because I am. That's just the maturation. That's 17 years of seeing everything the game can dish out. I've seen it all before. There's no need to get too crazy or bent out of shape. There are still challenges every day. But I'm still having fun. I was born to play this game. I still love it."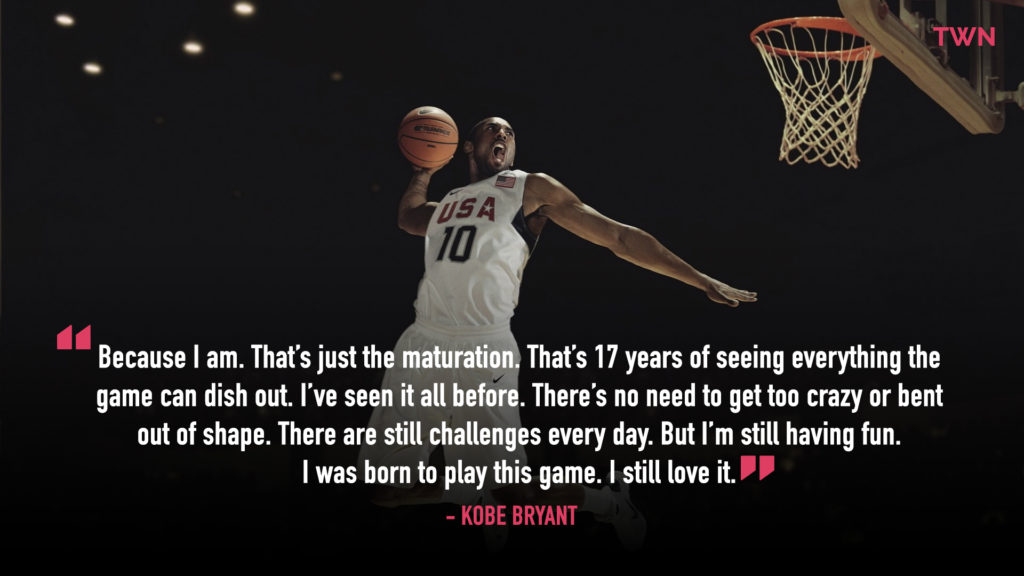 In the year 2015, from a profile in GQ, "I have 'like minds.' You know, I've been fortunate to play in Los Angeles, where there are a lot of people like me. Actors. Musicians. Businessmen. Obsessives. People who feel like God put them on earth to do whatever it is that they do. Now, do we have time to build great relationships? Do we have time to build great friendships? No. Do we have time to socialize and to hang out aimlessly? No. Do we want to do that? No. We want to work. I enjoy working."
During a 2008 interview, Kobe quoted, "Have a good time. Life is too short to get bogged down and be discouraged. You have to keep moving. You have to keep going. Put one foot in front of the other, smile and just keep on rolling."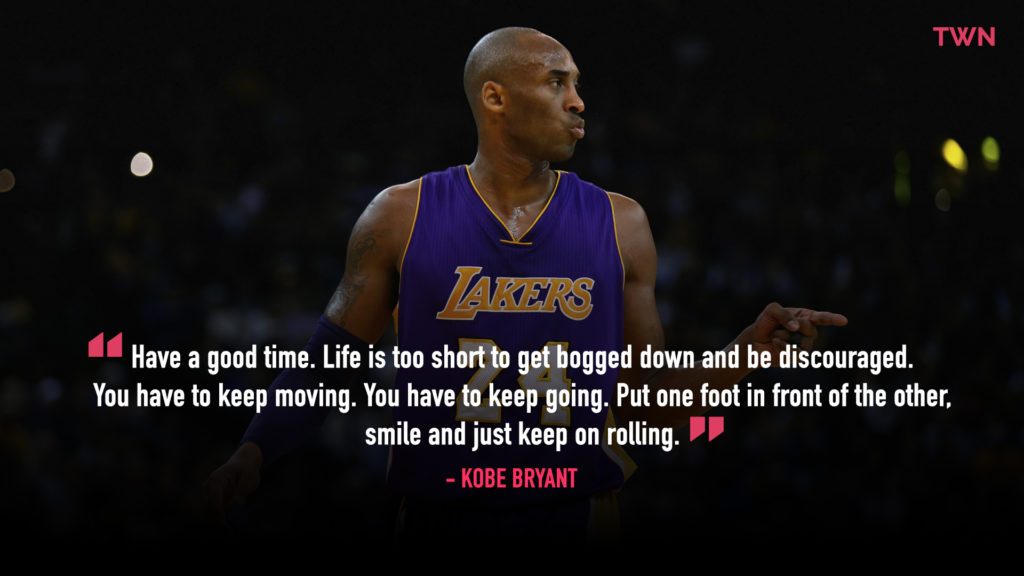 One of Kobe Bryant's famous Instagram quotes, "Be sad. Be mad. Be frustrated. Scream. Cry. Sulk. When you wake up you will think it was just a nightmare only to realize it's all too real. You will be angry and wish for the day back, the game back THAT playback. But reality gives nothing back and nor should you."
2015 SBS Sports' documentary "Kobe Bryant's Muse," he quoted, "We all can be masters at our craft, but you have to make a choice. What I mean by that is, there are inherent sacrifices that come along with that. Family time, hanging out with friends, being a great friend, being a great son, nephew, whatever the case may be. There are sacrifices that come along with making that decision."
"When we are saying this cannot be accomplished, this cannot be done, then we are short-changing ourselves. My brain, it cannot process failure. It will not process failure. Because if I have to sit there and face myself and tell myself, 'You're a failure,' I think that is worse, that is almost worse than death."
Here are some more quotes from the legend Kobe Bryant.
I'll do whatever it takes to win games, whether it's sitting on a bench waving a towel, handing a cup of water to a teammate, or hitting the game-winning shot.
There's been a lot of talk of me being a one-man show but that's simply not the case. We win games when I score 40 points and we've won when I score 10.
Everything negative – pressure, challenges – is all an opportunity for me to rise.
My parents are my backbone. Still are. They're the only group that will support you if you score zero or you score 40.
These young guys are playing checkers. I'm out there playing chess.
I don't want to be the next Michael Jordan, I only want to be Kobe Bryant.
NFL players and teams pay tribute to Kobe Bryant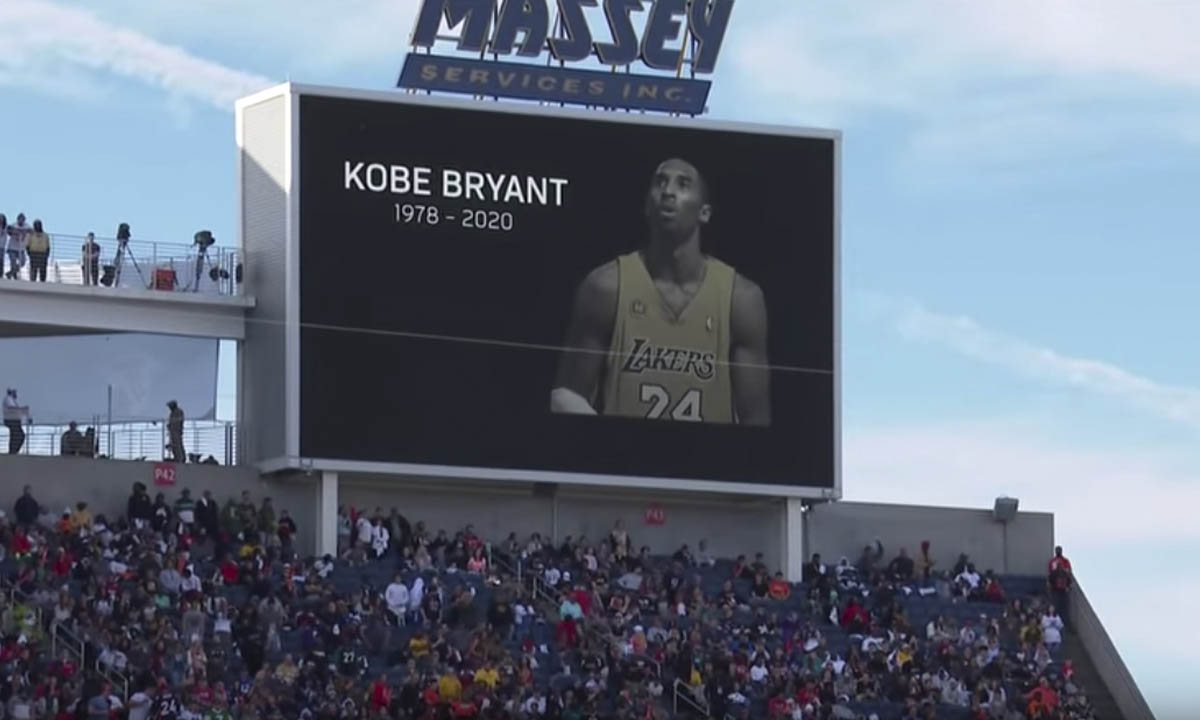 The whole world is in shock and heartbroken with the news that Kobe Bryant and his 13-year-old daughter Gianna died in an unfortunate crash in Calabasas, Calif. Bryant was heading to a youth basketball game at the time of this crash.
According to The Los Angeles Times, the crash happened shortly after 10 a.m. local time in the hills over Calabasas. The news of Bryant's demise has left fans devastated including in the NFL.
A number of NFL players and teams gave their thoughts the entire day to Bryant on social media.
Jacksonville Jaguars DE & Defensive Pro Bowl MVP Calais Campbell said the AFC locker room was emotional when news broke of Bryant's passing before the game:
Russell Wilson got the team together just before the kickoff in the locker room and did a prayer for Bryant and hid family.
Furthermore, Houston Texans and AFC quarterback Deshaun Watson added during the game, "It is heartbreaking, and for us to find out in the locker room before we came out. A lot of the guys were just very emotional."
Jamal Adams tweeted a very emotional tweet right after the game about how difficult it was to play after knowing about the demise of Bryant.
Fans in Orlando broke out a "Kobe" chant:
While talking to Lisa Salters Drew Brees said: "he has a lot of respect for him as a competitor." He further added, "It's a tragic loss."
Lamar Jackson, offensive Pro Bowl MVP went on to praise Bryant for his contributions to the game of basketball.
Watson said, "Just to be able to get to know Kobe a couple of months ago, he came down to Houston. And now with his loss and his family, prayers all out to his family and friends. This is just terrible news."
Announcers Booger McFarland and Joe Tessitore shared an emotional moment during the coverage of the second half.
"I haven't really had time to reflect. As a father, man —" Booger said before a choked up Tessitore cut him off by saying he "can't go there."
During the Pro Bowl, there were few moments where some on-field celebrations that paid tribute to Bryant. Like, Za'Darius and his teammates did an on-field celebration with a dribble and a step-back.
Davante Adams, honoring Bryant by pointing to the sky and signaling the number "24" with his hands.
Watch Smith and Adams talk about what it was like in the locker room to hear the news of Kobe passing away:
Many NFL teams and players came on social media and reacted to the Bryant news, too. Like, Tom Brady was one of the earliest to react on it.
Patrick Mahomes, who is traveling to Miami for Super Bowl LIV, tweeted too:
Richard Sherman was totally at a loss of words.
Here's a statement released by The Philadelphia Eagles, the favorite NFL team of Kobe.
One of the most heartfelt statement was shared by The Los Angeles Chargers.
Los Angeles Rams released a statement too.
Lastly, after the Pro Bowl was over, the NFL extended its condolences to Kobe's family and friends
Saudi Arabia in talks to buy Newcastle United from Mike Ashley in £340m deal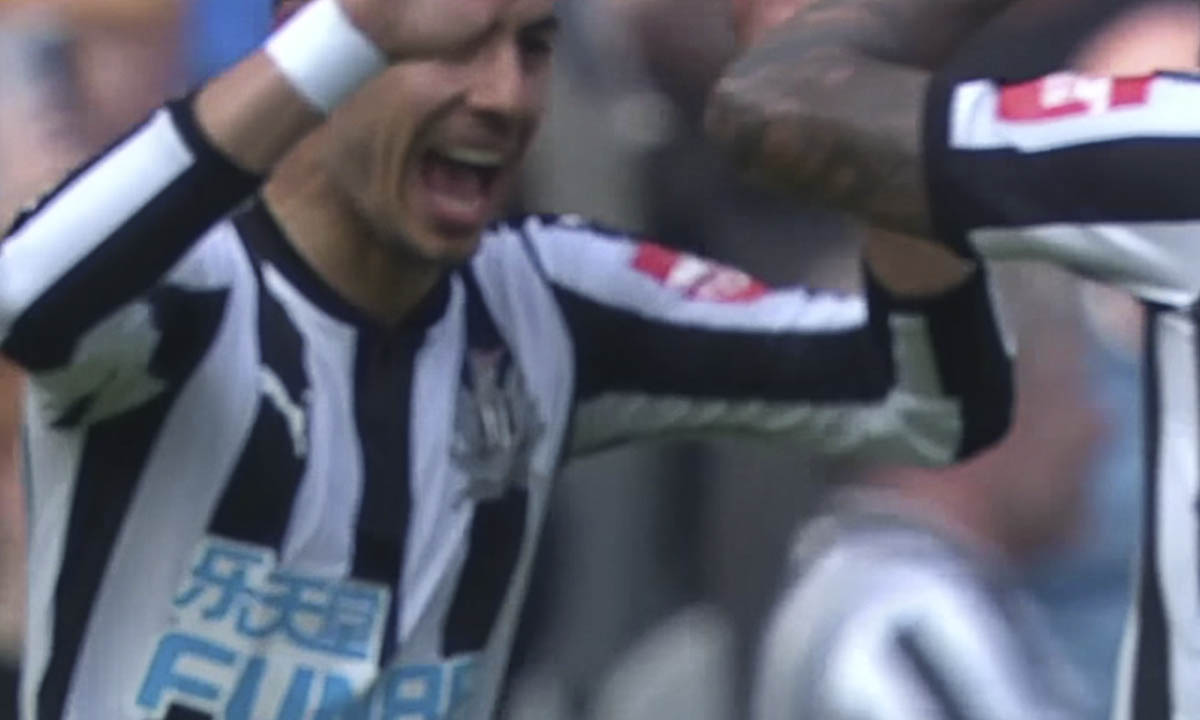 According to a report in the Wall Street Journal, the Saudi state is in talks with Mike Ashley to but Newcastle United for around £340m and it is expected to be completed in just a few days. 
The deal is being led by The Public Investment Fund on behalf of Crown Prince Mohammad bin Salman together with a group of investors organized by British financier Amanda Staveley.
This deal is considered to be the biggest move by the Saudi state into the sports world until now. Saudi Arabia hopes to use sports as a means of leveraging influence in the West. 
Earlier talks between Mr. Ashley and Ms. Staveley didn't end well. Also, an unsuccessful attempt was made by Sheikh Khaled bin Zayed Al Nahyan, a member of the UAE ruling family accompanied by an investment group led by former Manchester United chief executive Peter Kenyon.
Talks are already in the advanced stage but it is believed it could still fall off. 
As Prince Mohammed is keen to improve Saudi Arabia's global image, the involvement of Saudi could be seen as a PR initiative designed to abate the criticism of the country's shocking human rights violation.