Idaho Woman Boxing her Dog on Snapchat Triggers Humane Investigation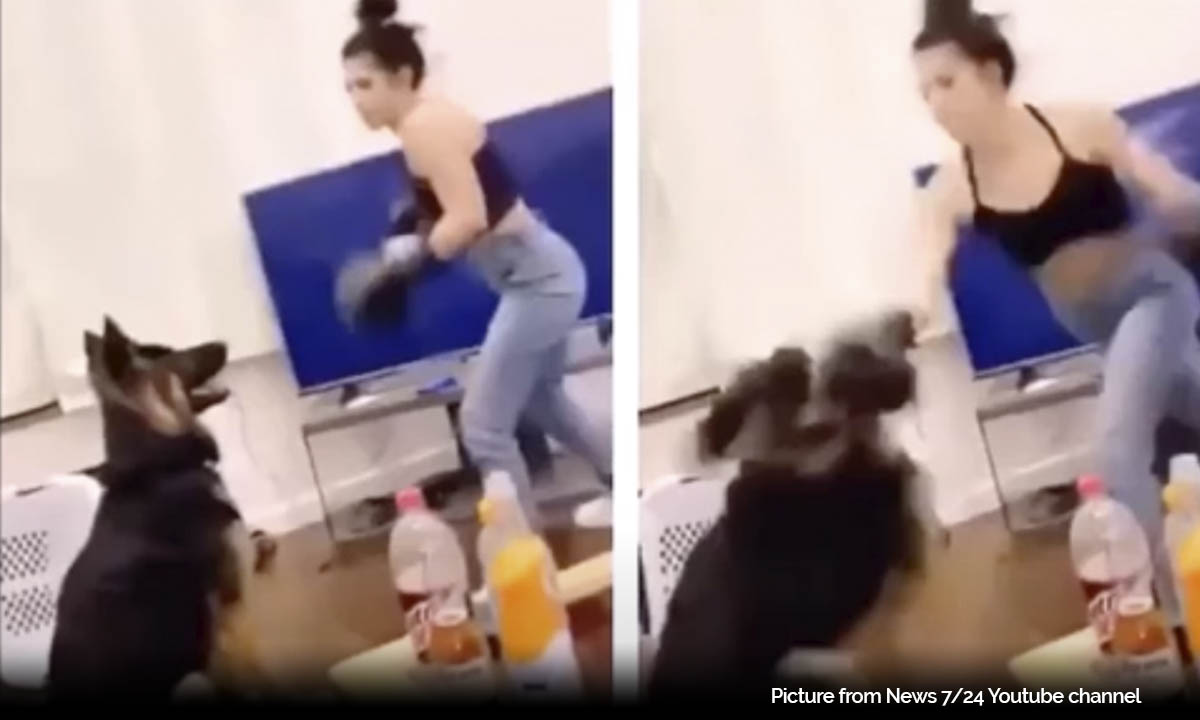 A video of a woman boxing her dog recently has triggered an animal cruelty investigation.
Idaho Humane Society confirmed to have identified the woman seen in the video who has filmed punching her German shepherd in the face several times while wearing boxing gloves.
The Snapchat video, that has is been circulated on social media, shows the female punching her dog while a man keeps filming it.
"We're boxing animals. Where's Sarah McLachlan?," a man in the background can be heard saying, referring to the Canadian singer-songwriter and animal rights activist.
The disturbing clip has been shared by many on social media and many have flagged it as animal abuse.
"I hit him so hard I felt that through…" the woman says as the video ends abruptly.
According to the New York Post, after Idaho Humane Society received an "overwhelming" number of phone calls and several emails regarding the clip, it had opened an investigation and sent it to the prosecutor's office.
A spokesperson for the society said that the woman filmed 'boxing' the dog had been contacted but has not been publicly identified. 
Idaho Humane Society said the woman may now be charged with beating and harassing animals.
"The Idaho Humane Society works to protect all animals from abuse," it said on Facebook. "We also believe that because domestic animals are a product of human intervention, we have a very special obligation to them in regard to humane treatment and responsible stewardship."
"The investigation is currently pending review at the local prosecutor's office for a charging decision," Idaho Humane Society spokeswoman Kristine Schellhaas said.