How to watch total lunar eclipse which will turn moon red?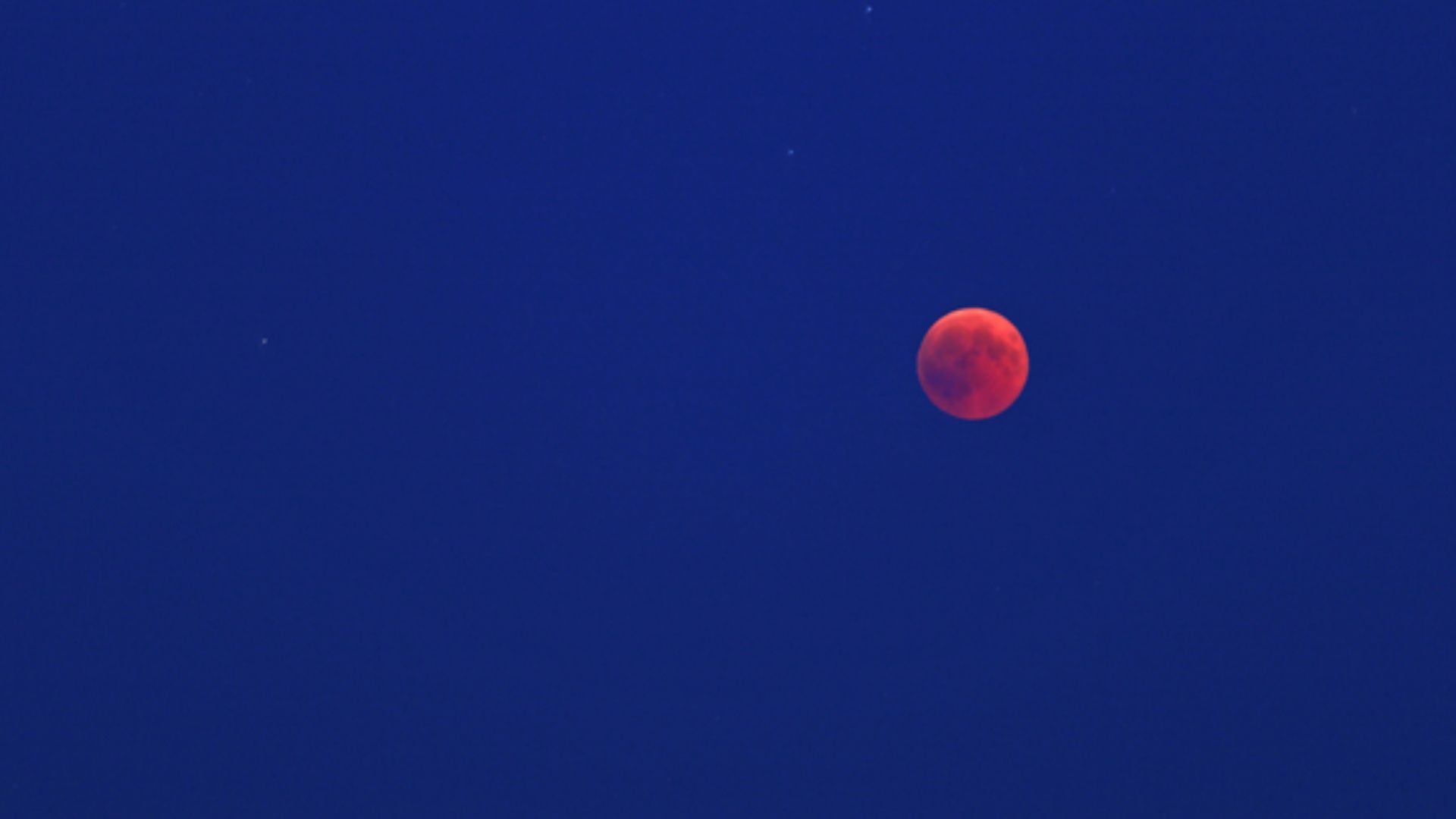 How to watch total lunar eclipse which will turn moon red?
Sunday's total lunar eclipse will turn the moon red, a startling contrast to its usual milky white appearance.
At 10:27 p.m. ET on Sunday, a partial eclipse will begin; at 11:29 p.m. ET on the same night, a total eclipse will begin, according to EarthSky. As of 12:53 a.m. ET Monday, the complete eclipse will finish, and the partial eclipse will conclude at 1:55 a-m-et, according to the site.
An eclipse of the moon happens when the Earth, moon, and sun are all in the same alignment, and the moon passes in front of Earth's shadow. According to NASA, a total lunar eclipse occurs when the moon passes through the umbra, the deepest region of Earth's shadow.
In fact, according to The Old Farmer's Almanac, the reddish colour of the moon is due to the fact that when the sun's rays reach the Earth, much of the blue and green light is dispersed, leaving only the orange and red hues visible.
According to Noah Petro, director of NASA's Planetary Geology, Geophysics, and Geochemistry Lab, not everyone will be able to observe the total lunar eclipse because it must be dark to see it.
South American and eastern North American residents would be able to see the lunar eclipse in full, he said. Most of North America and parts of Africa will be able to see the total moon eclipse.
The next complete lunar eclipse will take place in November, according to Petro. Another lunar eclipse won't take place until March of that year.
How To Watch Lunar Eclipse
According to Petro, it is safe to watch a lunar eclipse with one's own eyes.
That's one of the nice things about lunar eclipses: You don't need anything else than a fondness for the outdoors and a clear horizon to see them, Petro explained.
He recommended avoiding bright lights and large structures that might block your vision for the best viewing experience.
According to Petro, the moon's coppery tones will fluctuate throughout the night, even though the eclipse's peak may only persist for a brief period of time. It's more fun to keep an eye on the eclipse as a whole than just the partial phase, he asserted.
If it's raining or overcast, NASA has a livestream of the lunar eclipse that you may watch.
According to The Old Farmer's Almanac, there will be seven more full moons in 2022:
June 14: Strawberry moon
July 13: Buck moon
August 11: Sturgeon moon
September 10: Harvest moon
October 9: Hunter's moon
November 8: Beaver moon
December 7: Cold moon
The manager of Arby's can be seen peeing in the milkshake mix in a video: Vancouver police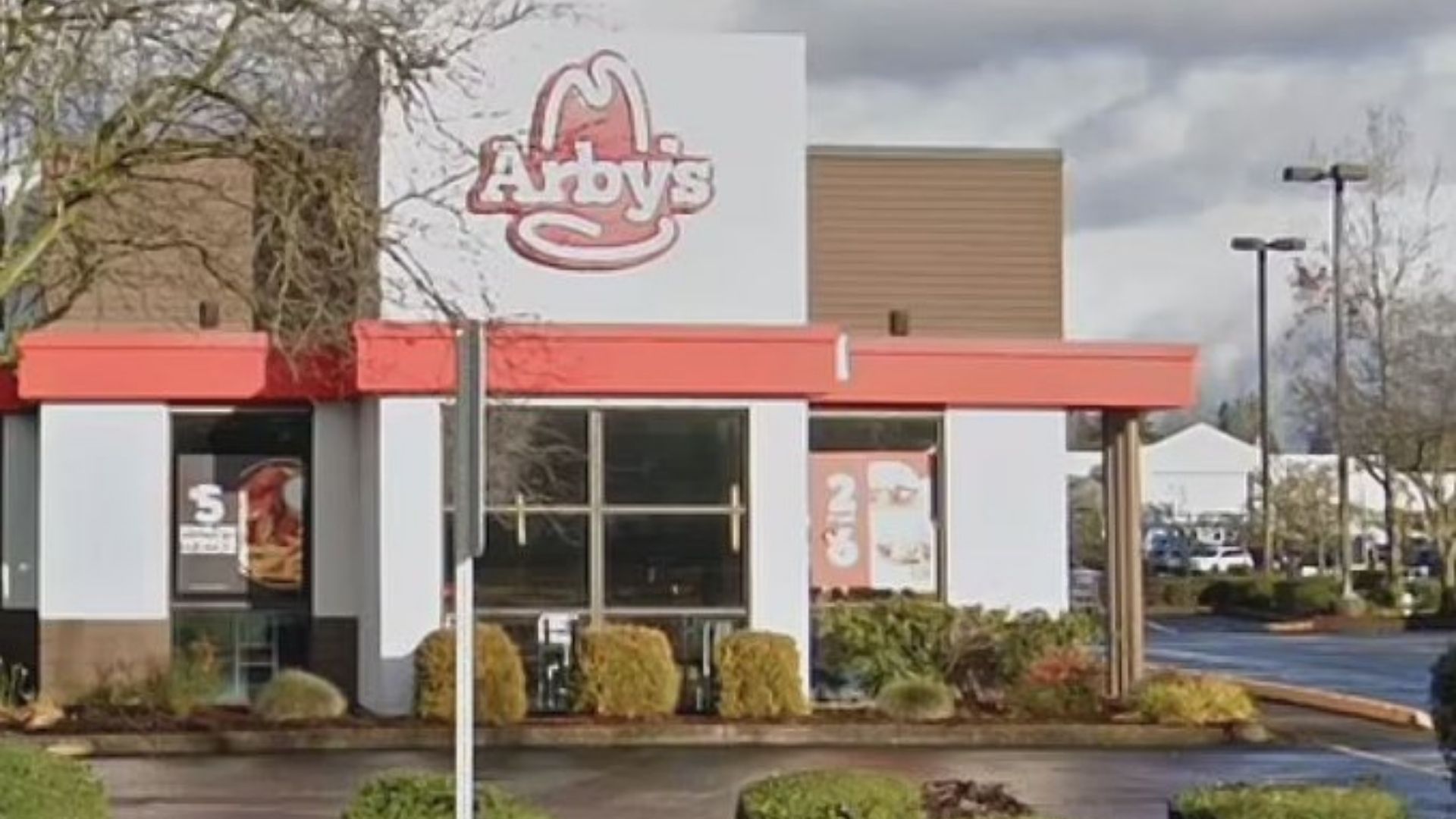 The manager of Arby's can be seen peeing in the milkshake mix in a video: Vancouver police
Arby's night manager, who was recently arrested on child porn charges, also reportedly urinated into the milkshake mix at least twice, Vancouver police said on Saturday.
After reportedly confessing to police that he had downloaded and shared child porn and a sexual interest in minors, Steven Sharp was arrested and placed into the Clark County Jail on nine distinct offences. On May 10, Sharp, who claimed to be the night manager at an Arby's near the Portland International Airport, reportedly confessed to police.
When detectives secured a search warrant for his digital devices, they said they uncovered a video of Sharp peeing into a milkshake mix.
When questioned by police, Sharp admitted to throwing away the bag. By throwing away the bag, it would have been served to his clients, according to his testimony to the police. At the very least, Sharp admitted to doing it at least twice.
It is suspected that the alleged occurrences took place on October 30 and 31 of 2021, according to authorities. Investigators are now looking for anyone who purchased something from that Arby's on those dates and has a receipt or proof of purchase.
Investigators with the Digital Evidence Cybercrime Unit noted that neither Arby's nor its franchisee were aware of Sharp's "abhorrent actions". Arby's confirmed that Sharp had left the company.
Four charges against Sharp include one count for second-degree assault, four charges for possessing representations of a juvenile engaged in sexually explicit activity, and four charges for selling depictions of a minor involved in sexually explicit conduct.
A Warhol "Marilyn" fetches $195 million at auction, setting a new record
A Warhol "Marilyn" fetches $195 million at auction, setting a new record
Christie's in New York recently sold an Andy Warhol silkscreen portrait of Marilyn Monroe for $195 million. Pablo Picasso's Les Femmes d'Alger (Version O) was sold in 2015 for $179.4 million and Jean-Michel Basquiat's 1982 painting was sold in 2017 for $110.5 million, making this the highest price ever paid for a 20th century artwork sold at auction.
Shot Sage Blue Marilyn's buyer has not been revealed.
As with Basquiat, Lichtenstein, and Rothko, Warhol's paintings have long been sought after by collectors of American art. However, the Marilyn series by Andy Warhol is shrouded in a unique aura. More than a dozen portraits of Marilyn Monroe were painted by Andy Warhol beginning in 1964, all of which were based on a single still from the forgettable 1953 picture Niagara.
In a recent interview with Morning Edition, Christie's chairman of 20th and 21st century art Alex Rotter remarked, "Once you see the image, you will recognise that you're actually much more familiar with Warhol's vision of Marilyn than with the old movie shots from Marilyn herself,"
There's a chance that the ultimate pricing will be as eye-catching as Warhol's candy-colored palette. Only one picture from the 20th century has sold for more than Shot Sage Blue Marilyn. In 2015, a hedge fund manager purchased a Willem De Kooning piece called Interchange for $300 million, and he also purchased a fine Jackson Pollock for $200 million.
Reading and pursuing a recipe is a workmanship
Getting into the kitchen is not simply regarding making beautiful food. It is also regarding learning how to read a recipe and track its instructions.
Before you commence cooking, make sure that you thoroughly read the cooking directions. It should be written with all of its useful information in mind. In addition, having a well-written cooking direction will assist prevent you from making the same mistake twice. New interesting recipes you will be able to find during the time of playing casino, as you can pay attention to the ads advent from all sides of the website and click on them.
One of the most significant factors that you should keep in mind when it comes to preparing a recipe is the order of the components.
Before you start working on a recipe, make sure that its components are spelled correctly. Although every recipe applies certain components, these can be altered from place to place.
Also, make sure that the time that the recipe shows at the upper part of its page is accurate.
You should be assured that the entire prep time mentioned in the recipe includes all the steps that are required for the preparation, even those designed for the preparation of the constituent elements.
Getting the necessary instructions in advance can help avoid making common mistakes and prevent the recipe from becoming too time-consuming.
Getting the necessary constituent elements in advance is a great way to save time and avoid wasting it in vain.
Aside from the constituents, make sure that you also have the required equipment and utensils in order to make the cooking process run seamlessly. Having the right tools and utensils can make a big difference in the quality of your meal.
Take the time to note down all the details that you need to know in order to prepare a tasty recipe. For instance, if you learned a new technique, highlight the hints that you learned in the recipe.